If you're in the market for a budget laptop, you'll be happy to know that you don't have to sacrifice performance for affordability. If you're not one to nitpick, there are now many laptops available that offer solid specs and features at an affordable price. When looking for the best budget laptop, it's important to consider factors such as processing power, memory and storage capacity, display quality, and battery life. You may also want to consider the brand reputation and build quality. With a little research, you can easily find a laptop that fits your needs and budget. Keep in mind that not all these factors might be on the table at any given time.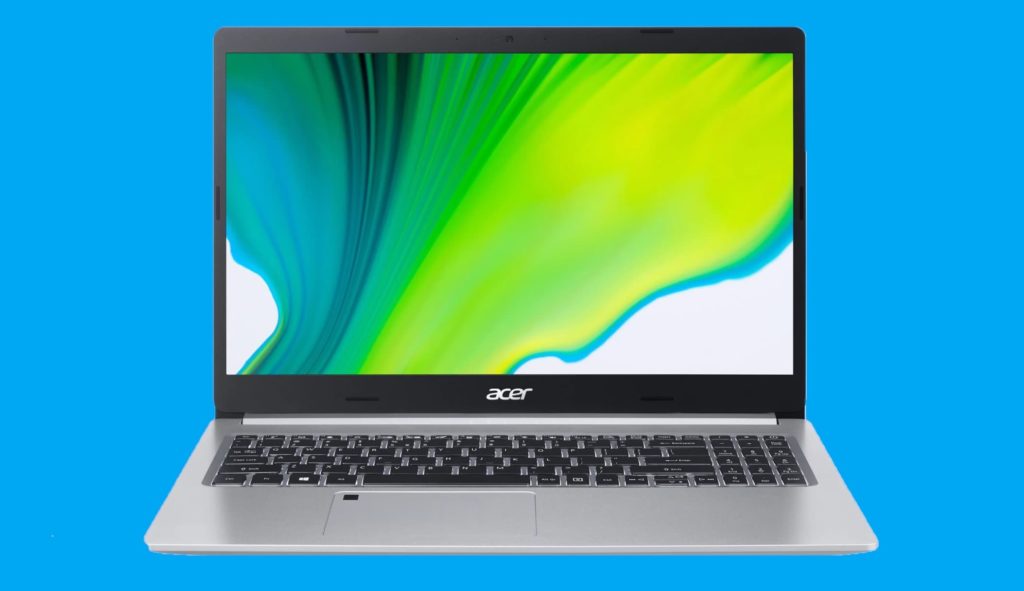 The Acer Aspire 5 is a budget-friendly laptop with a 15.6-inch Full HD display, a processor configuration ranging from Intel Core i3 to i7 paired with Intel Iris Xe graphics and 4GB to 36GB of RAM. You can also purchase Ryzen processors from Ryzen 3 to Ryzen 7 with AMD Radeon Graphics depending on your budget. It typically comes with a 128GB, 256GB or 512GB SSD for storage and features a range of ports, including USB Type-C, USB 3.0, HDMI, and an SD card reader. While it's not the most premium or feature-rich laptop on the market, it's a slim, portable laptop and a solid option for those on a budget who need a reliable laptop for everyday tasks and light gaming.
Advertisement - Continue reading below
What's most impressive about the Acer Aspire 5 is the sheer scale of configurations to get what works within your budget. For starters the Acer Aspire 5 A515-46-R3UB with AMD Ryzen 3 3350U, 4GB DDR4 and 128GB NVMe SSD goes for only $299 on Amazon. Similarly, the 11th Gen Intel i3-1115G4 Acer Aspire 5 A515-56-32DK with 4GB DDR4, 128GB NVMe SSD and Amazon Alexa retails for $269.99 on Amazon as of writing this post. If you prefer beefier specs, a top up of $200 gives you triple the RAM and SSD storage space. All in all, the Acer Aspire 5 is a top recommendation.
Price: $499.99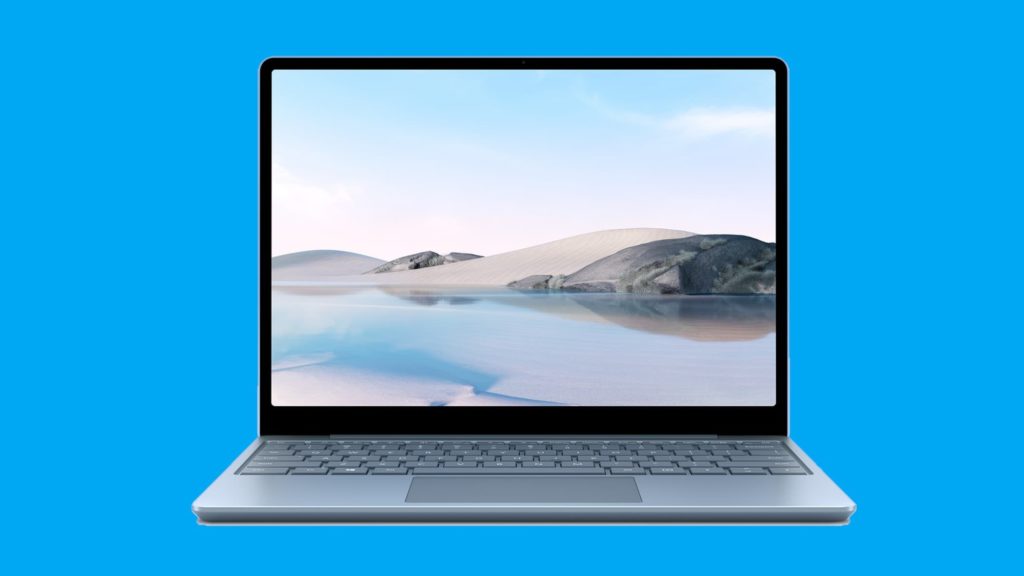 The Microsoft Surface Laptop Go 2 is a compact and lightweight laptop that offers strong performance with its 11th Gen Intel Core i5 processor, Intel Iris Xe Graphics, up to 16GB of RAM, and up to 256GB of SSD storage. Its 12.4-inch PixelSense touchscreen display has a resolution of 1536 x 1024 pixels, and it features multiple ports for easy connectivity to external devices.
The laptop has a modern and stylish design, with an aluminum finish and a backlit keyboard for comfortable typing. The 720p HD webcam is nothing to write home about but that's no biggie. Laptop webcams can't hold a candle to those on smartphones. Any other spec bump up requires you to dole out a bit of extra dough. All in all, the Microsoft Surface Laptop Go 2 is a sort of affordable choice for those seeking a cutesy premium looking laptop for basic productivity work and everyday use. At $587.88, you can get yourself a Microsoft Surface Laptop Go 2 – 12.4″ Touchscreen with Intel Core i5 8GB Memory and 128 SSD storage.
Price: $587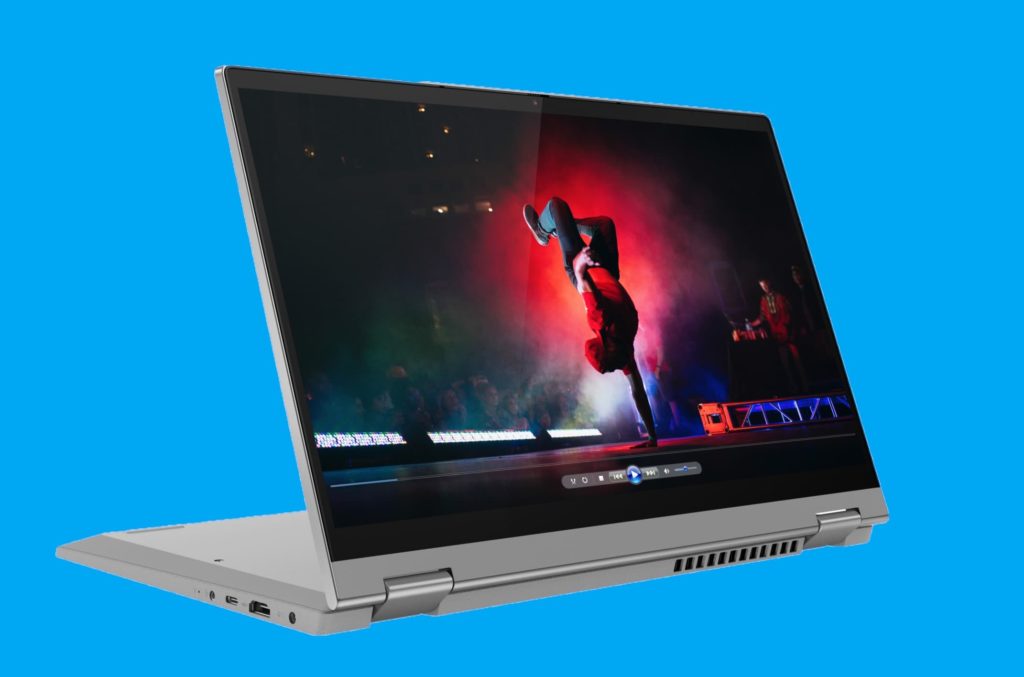 The Lenovo IdeaPad Flex 5i is a slim, lightweight 2-in-1 laptop that can be used both as a traditional laptop and as a tablet depending on your current needs.
Advertisement - Continue reading below
The laptop comes with either an AMD Ryzen processor or an Intel Core i5 processor, and is available with up to 16 GB of RAM and 512 GB of storage. It's 14-inch Full HD IPS display that can be rotated 360 degrees.
The Lenovo IdeaPad Flex 5i comes with the usual bells and whistles, so you won't be making any sacrifices. You also get a backlit keyboard and a precision touchpad to boot. What's most outstanding though is its battery life which can last up to 10 hours on a single charge. The laptop also tool a leaf from smartphone fast charging chops and can give you 2 hours of battery life from a 15 minute charge.
Price: $366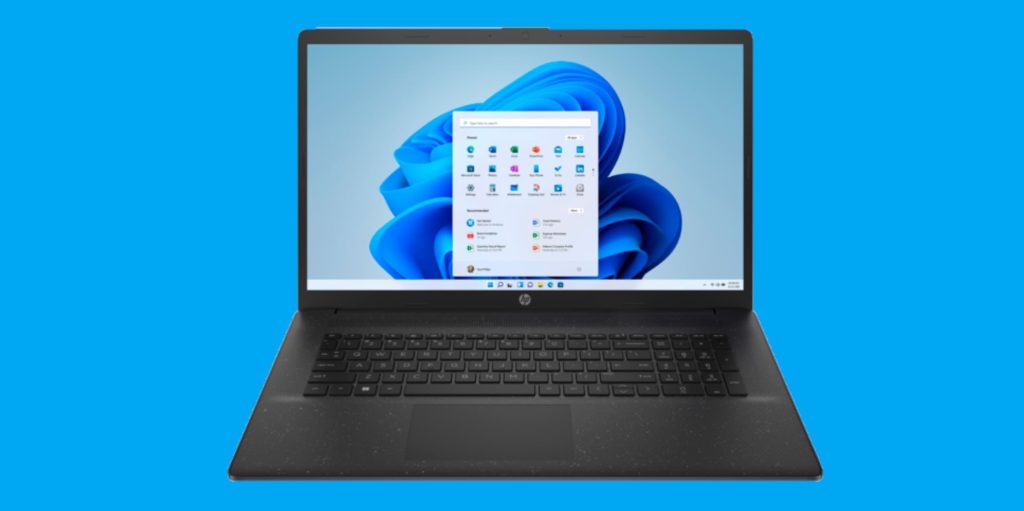 The HP Laptop 17 is a 17.3-inch laptop designed for home and office use. The sheer screen real estate is not something you come across everyday for its price. The screen is a Full HD display with a resolution of 1920 x 1080 pixels, making it suitable for multitasking and media consumption.
There are many iterations of the HP laptop 17 to choose from, the AMD Ryzen 5 5625U version with 256GB SSD and 8GB RAM and the the one with Intel Core i5-1135G7 CPU and Intel Iris Xe Graphics with 1TB hard drive and up to 16GB of RAM are decent offerings.
The laptop might not be as feature-rich, but it doesn't really disappoint. It comes with all the features you need for everyday computing e.g. HDMI, USB-C, a numeric keypad and webcam albeit at only 720p resolution. The big screen is a boon for people who multitask regularly and watch multimedia.
At about 7 hours, the battery life is not too shabby either. That said, the absence of an SD card is mindboggling for such a large laptop. Call me spoilt, but I would also have loved keyboard backlighting. But all in all, the HP Laptop 17 is a basic and reliable laptop that offers solid performance.
Price: $659
Advertisement - Continue reading below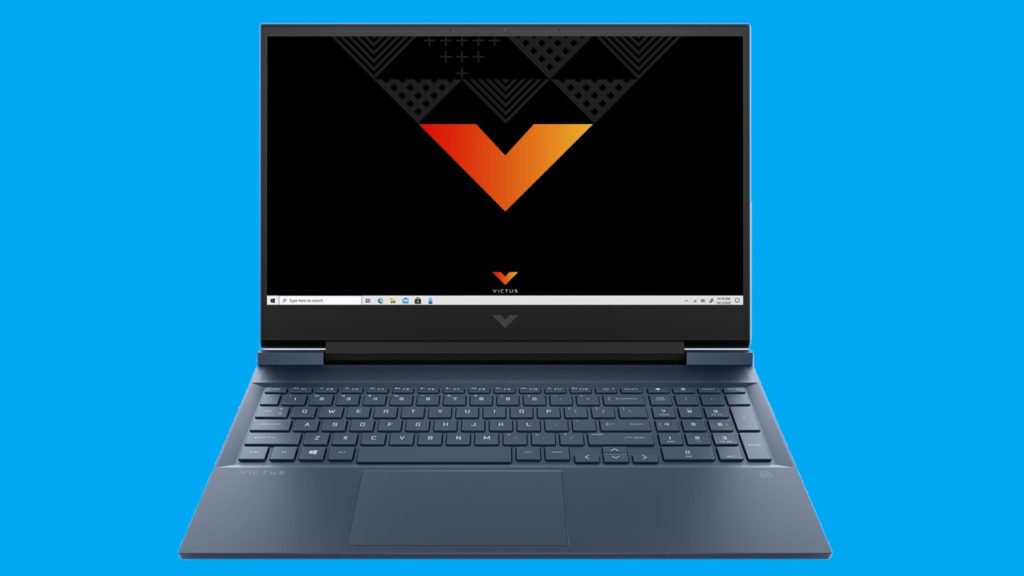 The HP Victus 15 is a laptop designed specifically for gaming. It goes without saying that gaming laptops are generally competitively priced and that's normally out of reach of everyday users. Amazon's Choice HP Victus 15 starts at $719 with NVIDIA GeForce RTX 3050, 12th Gen Intel Core i5-12500H, 8 GB RAM and 512 GB SSD. available in various configurations with different components, but all are intended for high-performance computing.
The HP Victus 15 can be configured with either an AMD Ryzen or Intel Core i5 or i7 processor, along with up to 16GB of RAM and 512GB of storage. It also features NVIDIA GeForce graphics cards for high-powered gaming.
The one downside to purchasing the HP Victus 15 is the abysmal battery life even with a cooling system. For its price, though, I'd be willing to overlook many of its flaws just as long as I can squeeze every last drop of performance when gaming my life away.
Price: $718