Are you in search of a high-quality monitor that won't break the bank? There are a ton of budget options available in the market. However, you need to consider features that fit into your specific needs. For example, a wider screen doesn't necessarily mean better quality. If it has lower pixels, the wider screen would just make your view pixelated. So you should focus more on screen resolution, refresh rate and whether it has an ergonomic stand.
For less than $250, you can get a monitor that has all of the outstanding features we mentioned above. These devices also provide peak performance. So whether you're a gamer, designer, programmer or just someone who needs an extra screen, we've carefully handpicked the best budget monitors from top brands for you. Keep reading to find your pick.
Advertisement - Continue reading below
ViewSonic VA2756-MHD 27-inch
Key Specifications
24-inch
Full HD (1920 x 1080P)
Ultra-thin bezels
60 Hz refresh rate
Blue light filter
HDMI, Display port and VGA inputs
Price: $129.99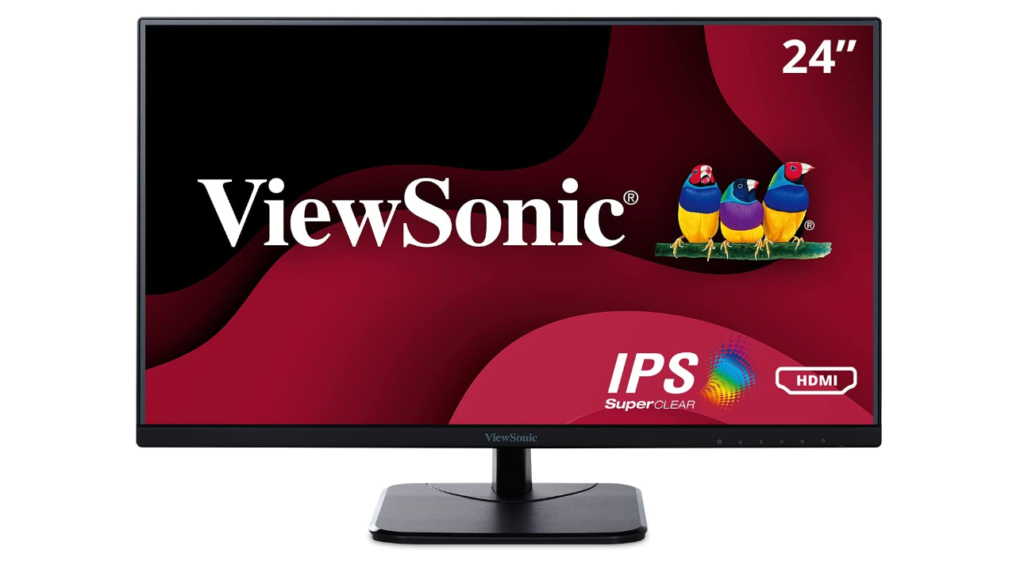 A distinct reason this monitor makes it to our list is that it has no image tearing. Since it comes with adaptive sync technology, this helps ensure that you have smooth frame rates. Unlike most budget monitors, you get multiple connectivity options. It supports laptops, PCs, Macs and so much more with its HDMI, DisplayPort and VGA inputs.
Comfortably work for long hours with this monitor without straining your eyes. Thanks to the flicker-free technology and blue light filter you don't have to worry about your health or deal with eye fatigue. Another great feature is that it comes with its own presets for an optimized view. So in the settings, you'd find game, movie, web, text and mono presets for your specific needs. Unfortunately, the response time isn't exactly the fastest.
Samsung UR59C
Key Specification
31.5 inches
3840 x 2160 pixels
4K UHD
Blue light filter
HDMI and Display port
1500R curved
Tilt adjustment
60Hz refresh rate
Price: $262.49
Advertisement - Continue reading below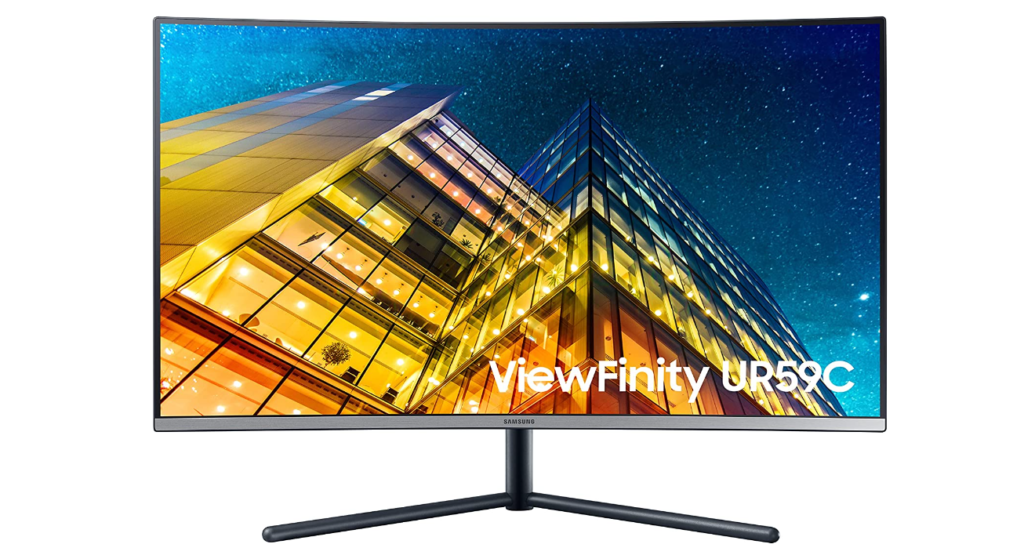 Looking for an immersive viewing experience? This budget 4k UHD monitor offers realistic images on a 1500R curved screen. These images are resolved in finer details and it fits more content on its screen. So you don't have to scroll too far ahead to see web pages.
Perfect for gaming, this monitor gives you a realistic lifelike viewing experience. The Game Mode also instantly optimizes image contrast in-game scenes for a competitive edge during gameplay; By selectively adjusting contrast in different areas of the screen, it reveals details in darker areas of scenes so you spot enemies sooner. It also has a picture-by-picture so you can connect different devices and view the input in different sizes and layouts.
One amazing feature is that it has an upscaling technology so it seamlessly converts SD and HD content to near 4K quality. This monitor also produces a billion colours and keeps deep dark blacks. So you're sure of getting accurate and true-to-life colours when designing, gaming or working on a graphic design.
Asus VA24DCP 23.8-inch Monitor
Key Specification
1080P monitor
23.8 inch
75Hz resolution
HDMI, USB-C
Low blue light
Flicker-free
Price: $139.00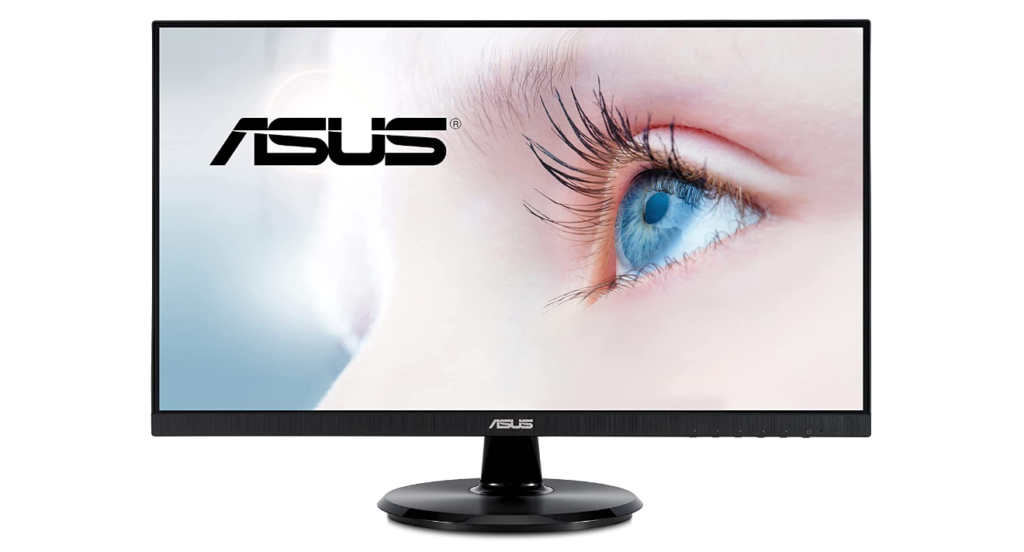 Although this isn't a 4k monitor, we love this monitor because it has a 75Hz refresh rate with adaptive sync. This ensures it eliminates tracing so you have crisp video playback. This Asus monitor also comes with ASUS eyecare plus technology. This includes low blue light technologies, colour differentiation and even a rest reminder so you can take breaks to avoid eye fatigue.
It's wall mountable so you can save desktop space. Easily connect to your other devices via the USB-C and HDMI ports. With this additional USB-C cable, you can send video to your monitor and charge your laptop simultaneously.
Dell 24-inch SE2422HX
Key Specification
Advertisement - Continue reading below
75Hz refresh rate
Anti-glare screen
HDMI and VGA inputs
24-inch (1920 X 1080)
5ms response time
Price: $149.99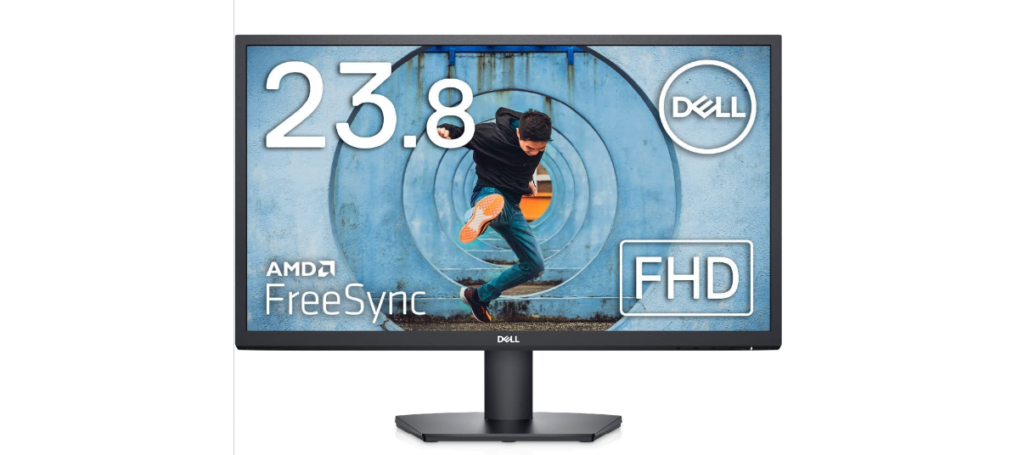 If you love to stick to Dell products, this is one of the recent models you can get under a $200 budget. Asides from being Full HD, it has an impressive 75Hz refresh rate. With a resolution of 1920 x 1080, it's perfect for gaming, home and even office use. We recommend using it along with your laptop and desktop computers since it has HDMI and VGA inputs you can use to connect.
Similar to most monitors on this list, it has an Anti-glare screen coating to reduce eye fatigue. This coating also helps ensure that this monitor delivers smooth, blur-free images. It comes with its own cable holder so you can keep your desk clutter-free.
Acer CB242Y Monitor
Key Specification
23.8 Full HD
75Hz refresh rate
HDMI & VGA ports
178 degrees viewing angles
Height adjustable stand
Price: $199.62
While this monitor doesn't have the best colour, it's the best budget option if you need something with great adjustments. For example, you can tilt it, adjust the screen height, or even swivel from side to side. This ergonomic stand has different viewing angles at 178 degrees both horizontally and vertically. It's also not a bad option for gamers as it has a 75Hz refresh rate and supports free sync. With both, it can make high-speed games look great. The HDMI and VGA ports also make it a suitable secondary monitor for work.
And that brings us to the end of this list. We hope that you've found this guide useful in choosing a perfect monitor on a budget. Do share this post with your friends and family who might need this too.
Disclaimer: We might get a commission for some of the products we recommend here, but this doesn't affect our editorial policy
Advertisement - Continue reading below