Are you tired of working with the traditional pen and paper? Do you find smartphones and tablets quite distracting when you need to make notes? Then a smart notebook is a great in-between option to explore. A smart notebook is a digital notebook that allows you to make sketches, notes, edits and drawings like a regular pen and notebook.
The biggest advantage is that while you enjoy the feel of writing with a pen, you can save your notes to the cloud. Now, because of how increasingly popular these devices are becoming, there are several available options to choose from.
Advertisement - Continue reading below
However, getting the perfect book for your specific needs might be a bit tricky especially since some are highly personalized. That's why in this article, we'll be sharing the top 7 smart notebooks available in the market today.
Amazon Kindle Scribe
Key Specifications
Comes with a basic pen
10.2 inch
16 and 64 GB options
300 ppi glare-free
Built-in stylus holder
Price: $384.98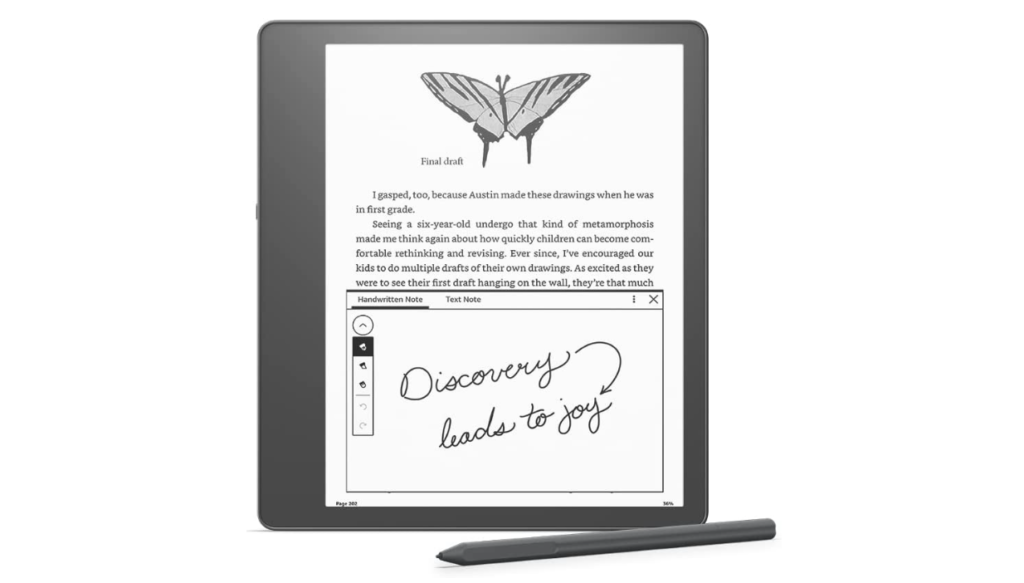 The Kindle Scribe is Amazon's first online reader that doubles as a smart notepad. Although it's still a Kindle, you can tell that this model is different because it has a bigger size compared to other Kindles. And while it's wider, it's very lightweight so you can easily carry it around. It comes with a protective tub so you can protect it during falls, splashes or other accidents.
We love that writing on this feels exactly like writing on paper. You can take notes within your eBooks or create your own from scratch. There are multiple templates for lined paper, grid paper, checklists and more. The only downside to this smart notebook is that there are no buttons for flipping through your notes. However, if you want to combine an E-Reader with a notepad, this is a great choice.
Rocketbook Core Smart Reusable Notebook
Key Specifications
Advertisement - Continue reading below
6 x 8.8 inch
Dotted ruling types
36 pages
Works with the Rocketbook app
Ecofriendly reusable notebook
Price: $21.00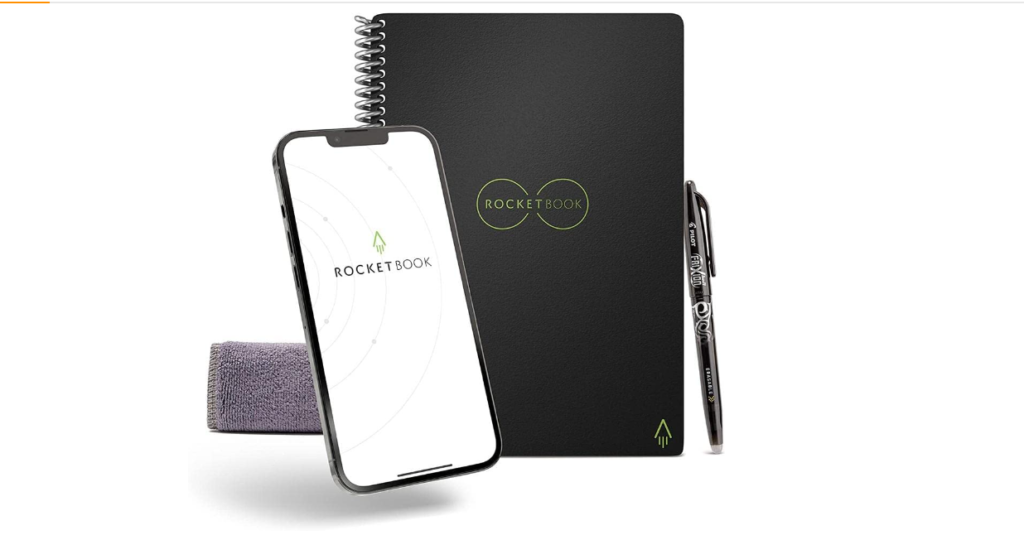 Now this is a very unconventional type of smart notebook. Unlike the Kindle Scribe, you don't have a gadget that looks like a digital notebook. Instead, you have a physical reusable book with 36 pages and the Rocketbook app on your device. So once you write on this notebook, scan it using the QR code on the bottom corner and wipe it with a damp cloth.
Your notes will be automatically saved to the Rocketbook app and backed up in your preferred cloud storage like Google Drive, Dropbox, Evernote, iCloud and more. With the Rocketbook smart titles, you can also search and send your notes seamlessly without having to flip through tons of other pages. It's the perfect pick if you're on a tight budget. However, the pages might be smaller than other options on this list.
reMarkable 2 Smart Notebook
Key Specifications
10.3 inches
Unlimited pages
Pen inclusive
50+ templates
Price: $299.00
Popularly referred to as the all-rounder smart notebook, the reMarkable 2 is an excellent choice when you need to write, draw, or leave notes in your PDF. Quite similar to the Amazon Kindle Scribe, this is also a paper-like device with an e-ink display.
It's a simple device that comes with different types of notebooks. So you can choose any of the preset templates like lined pages, blank music sheets and so much more to start with. Unlike the Scribe, you can add tags that'll help you sort through your notes eventually.
Perhaps what we love the most is that you can convert all your handwritten notes to text. Which is great if you need to review your notes on other devices. If you prefer to type than write, you can purchase the removable keyboard that'll help you achieve this. Unfortunately, while your notes back up to the cloud, you don't have unlimited storage. This means after a while, you might have to start paying a monthly fee to back up all your files to the cloud.
Advertisement - Continue reading below
Boogie Boards Basics Writing Tablet
Key Specifications
Lightweight
Multiple screen options
5.5 inches
Compatible with the Boogie Boards app
Price: $19.99
Do you use sticky notes a lot? This reusable writing pad is ideal for jotting down quick notes at your work desk or even at home. You can write with anything on this LCD screen even other types of pens. Once you have your notes, back them up to the cloud with the corresponding app available on Apple or Playstore.
To erase previous notes, simply use the button located at the top of this writing tablet. Since it doesn't have multiple pages, it might not be the best choice for a student or adult. However, you can use this device to teach your kids how to write and draw.
Evo Planner Smart Notebook
Key Specifications
100g high-quality white wood paper
20.5 ounces
Manage with the Evo app
Tailored for specific brain styles
Price: $74.99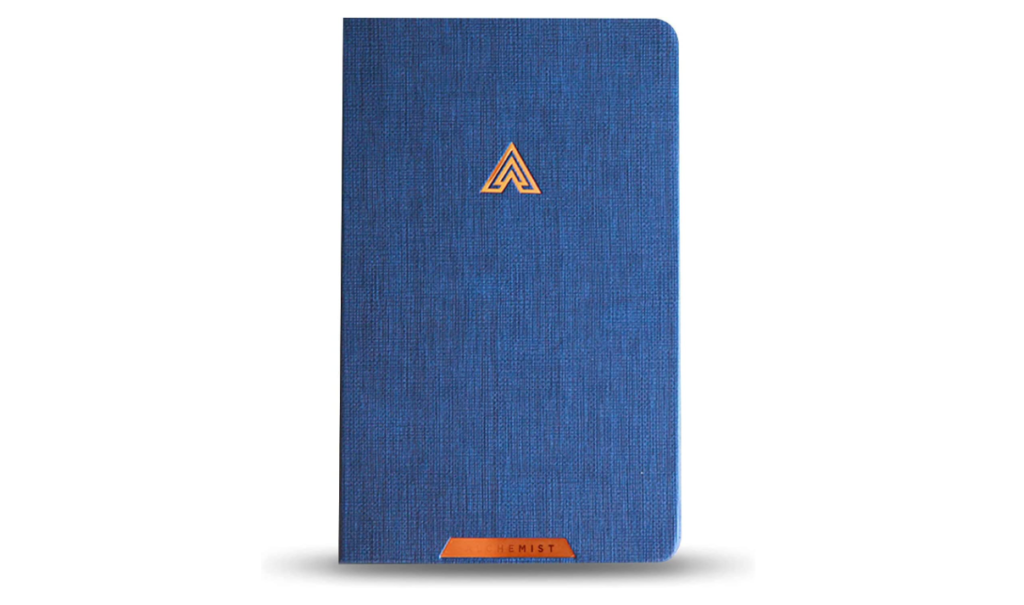 If you like to plan your day to the letter, the Evo planner is a great smart notebook to explore. This planner has daily, weekly and monthly pages. After journaling, scan your notes with the Evo app and get insights on how to be more productive.
However, it's a bit tricky because it's very personalized. This 90-day planner is a productivity system that is tailored to your unique brain type. This means you'd have to take the project Evo brain type assessment before choosing the right journal for your needs. The assessment categorizes brain types into four so that's Oracle, Alchemist, Explorer or Architect.
Advertisement - Continue reading below
Boogie boards black book
Key Specifications
8.5 x 11 inches
iOS and Android connectivity
Stylus pen
Reusable notebook
Price: $40.88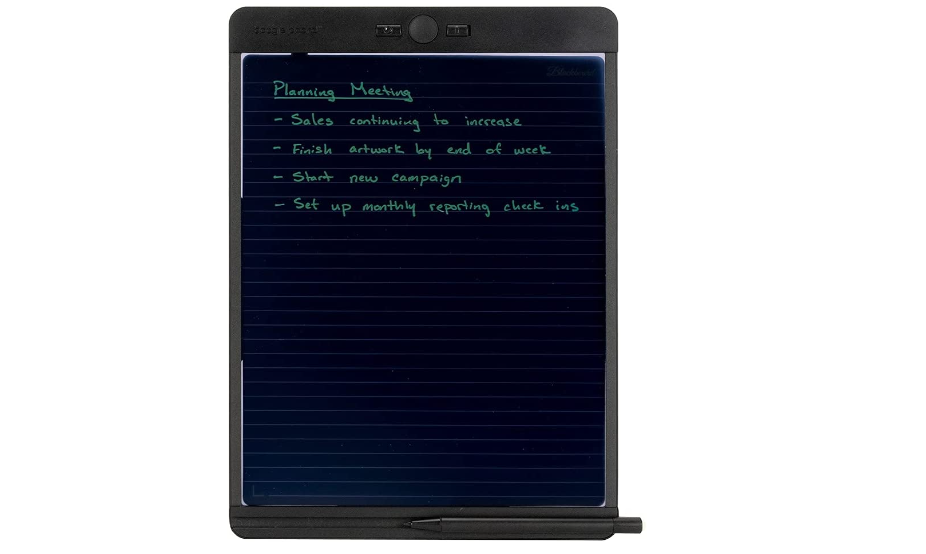 Do you like to use a lot of clipboards? This smart reusable notebook is perfect for taking notes in class or during meetings. It has a semi-transparent surface so you can take notes on multiple templates or even markup your existing documents. Erase any existing note with a pencil or the push of a button.
Now, similar to other options in this guide, it's an app-enabled notebook, so while you write with the pen, you'd have to scan your notes with the app. You can use the Blackboard app to save, send or share your notes. It also helps with cloud backup. One interesting feature here is that you can upload your digital images to the back of your blackboard. So it's great for creatives since you can add your sketches, maps and more. It's the perfect choice if you love to write, edit and sketch.
Moleskin Dropbox Smart Notebook
Key Specifications
Plain book
Moleskin Pen+
Compatible notes app
Free 3-month Dropbox Plus subscription
Price: $22.25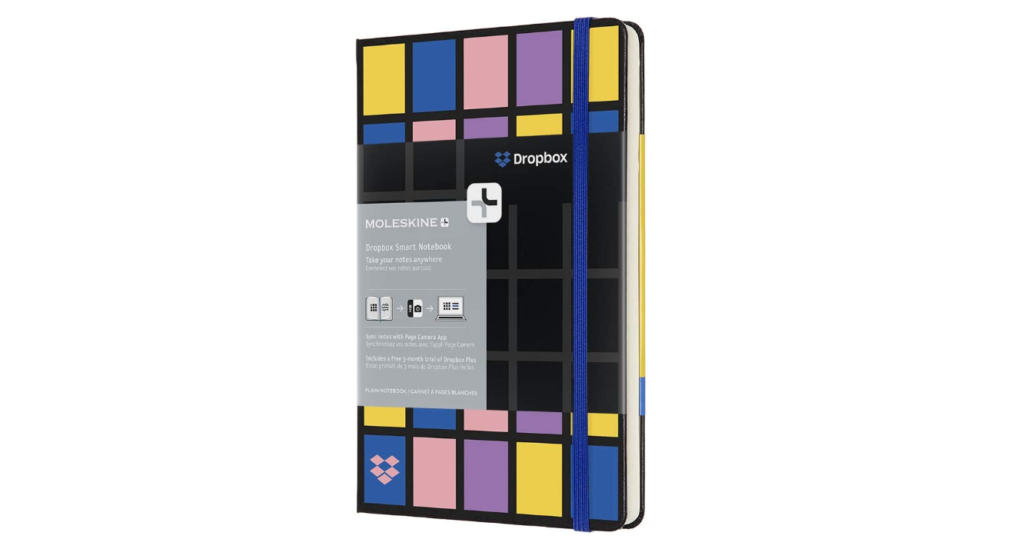 This smart notebook combines the feel of a regular notebook along with the convenience and ability to share notes like a digital note app. So, to use this book, you need the Moleskine Pen+ and Notes app. With the app, you can transfer all your notes from page to screen in real time. This means once you transfer what's written on the note to your device, you can then share, search, edit and modify your notes.
This app is available on iOS and Android. It automatically sends your notes to Dropbox and the plus side is, purchasing this book comes with a free 3-month subscription to Dropbox Plus.
Advertisement - Continue reading below
And that brings us to the end of this list. Getting a smart notebook that perfectly aligns with your current needs is a great way to make note-taking seamless and increase your productivity. So whether you need a digital notepad, a planner or just something to sketch with, we hope this list helps you make an informed decision. Don't forget to share this post with your friends and family who might need this.
Disclaimer: We might get a commission for some of the products we recommend here, but this doesn't affect our editorial policy