Asking dads what they want for Father's Day can be so counterproductive. While one might say they don't want anything, another could say they what 'anything'. This makes shopping for them incredibly difficult. It also doesn't help that so many lists tell you to buy him another wallet he probably won't use.
In our experience, the best way to show that you appreciate dads is by giving them a thoughtful and practical gift they'll find extremely useful. Keeping that in mind, we compiled a list of gift ideas for every type of dad we could think of. We hope this list inspires your Father's Day purchase this year.
Advertisement - Continue reading below
For the Car Dad
If your dad is super obsessed with his car, then you might want to start this Father's Day with something he'd love. In this category, we've compiled some of the most functional car gifts you can give this year.
70mai Smart Dash Cam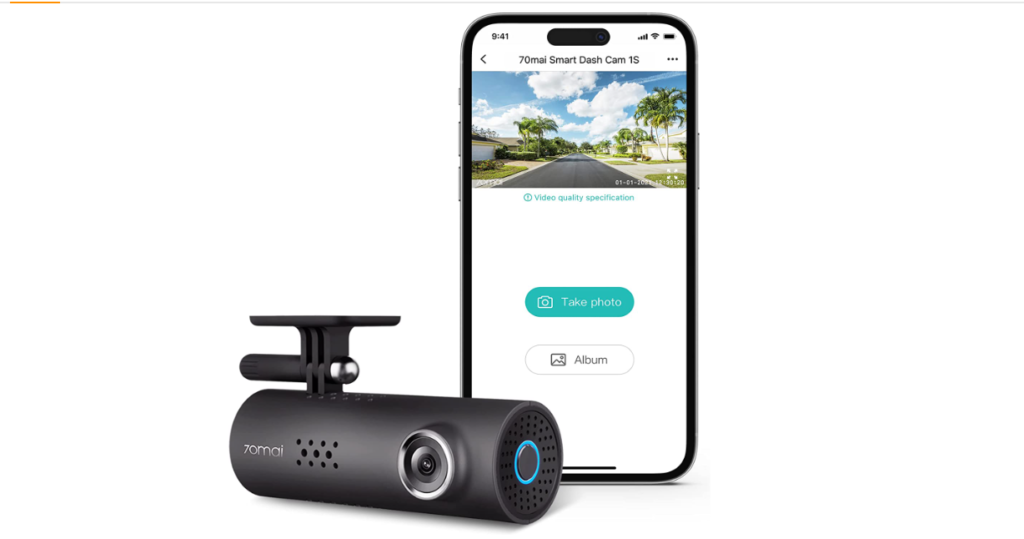 A smart dash camera is a handy gadget that'll help them track their driving experience. It can automatically record an emergency and save the video. These videos are safely locked to prevent any overwrite during an accident. It has 1080p video quality and night vision. It's a functional gift they'll love.
5 Multi USB Car Charger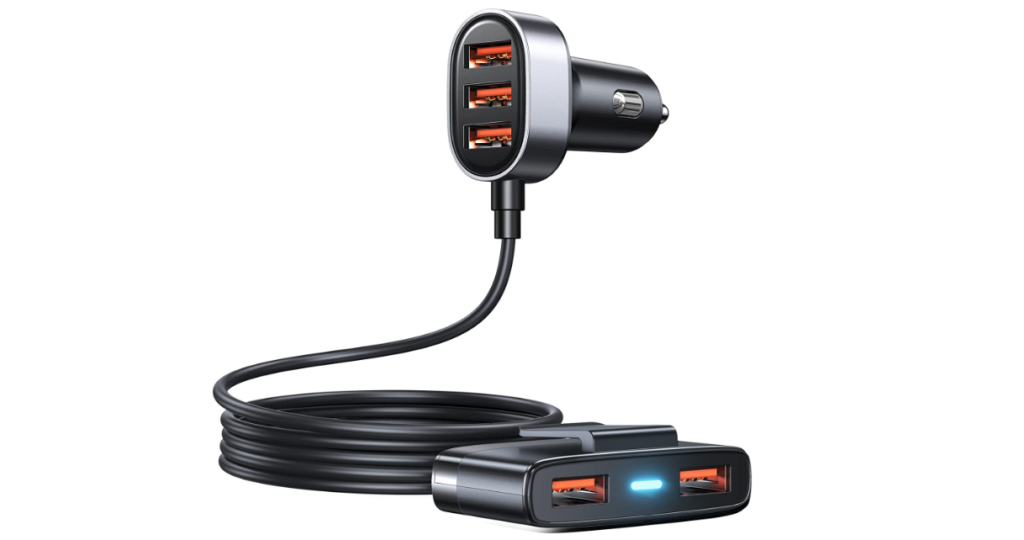 What dad doesn't love a car adapter? This car charger comes with multiple ports that can simultaneously charge five devices at the speed of 6.2A. It's perfect for any USB-powered device.
Astro AI Car Vacuum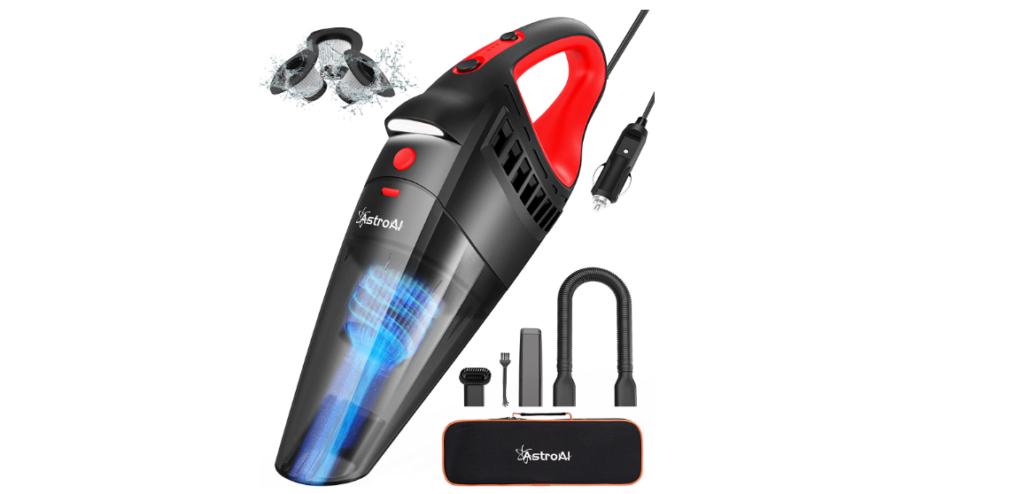 One car accessory you can gift your dad, brother, or husband for Father's Day is this super-powered car vacuum cleaner. It's the end of dust, dirt and debris. He can easily clean hairs, food crumbs, dust and waste even in the dark thanks to the LED lights. This package comes with a vacuum cleaner, brush head, extension tube, filter brush, power cord, flathead hose and a storage bag.
HOTOR Trash Can with Lid and Storage Pockets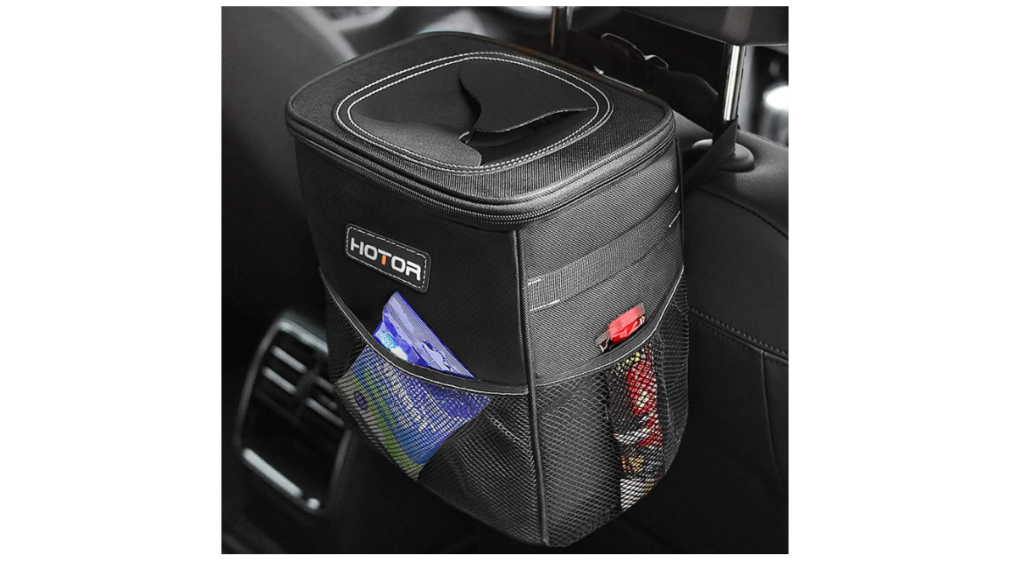 Keep his space tidy with this car garbage bin bag. Unlike other trash options, this pack is waterproof and leakproof so you don't have to worry about food spills or any stains on your car. It's also reusable since you can easily clean and wash it. The best part is that this bag is multi-functional so you can also use it as a storage bag or a cup holder.
AstroAI Tire Inflator Air Compressor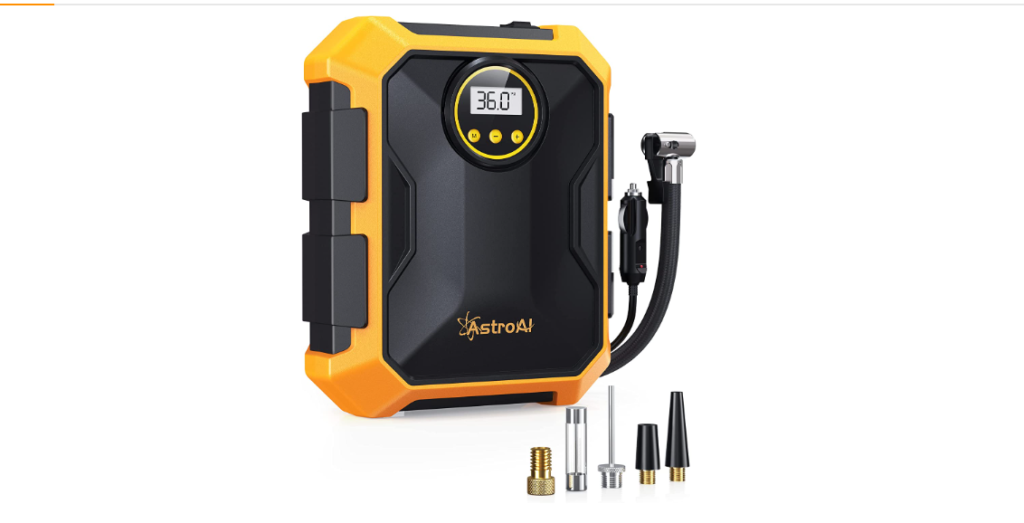 Gift your dad this tire pump so he can have a handy tool the day he runs into tire problems. This air pump high-quality cylinder pumps 25 litres per minute. So it can fill 6 PSI in that same minute. It's portable, easy to use and it inflates tires fast. We love that it has an LED screen so you can track how much you pump in at night. It also has a long power cord so you can easily fill both the front and rear tires.
Advertisement - Continue reading below
Gift Ideas for the Sports and Adventure Dad
Does your dad, husband or brother love going on adventure trips? Whether camping, hiking, or just general sports like golf there's something for him in this category.
AVTREK Mens Outdoor Sports Tactical Survival Watches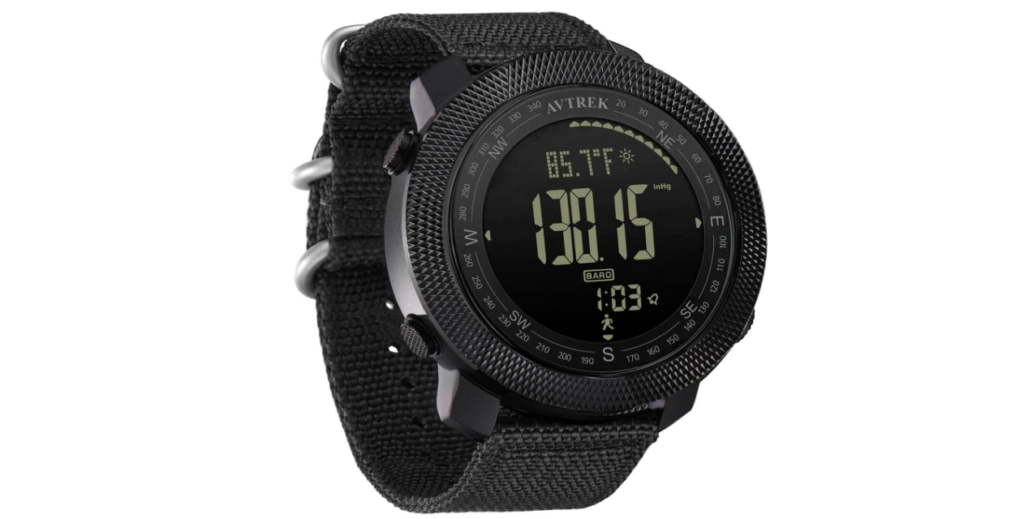 This outdoor military tactical watch can be used for tactical training, hiking, swimming or any outdoor sports. It has a great-looking military style which we're sure your dad is going to love. This tactical smartwatch has a compass, pedometer, calorie calculator, altitude, atmospheric temperature, backlight and more.
Champkey Professional Golf Sunday Bag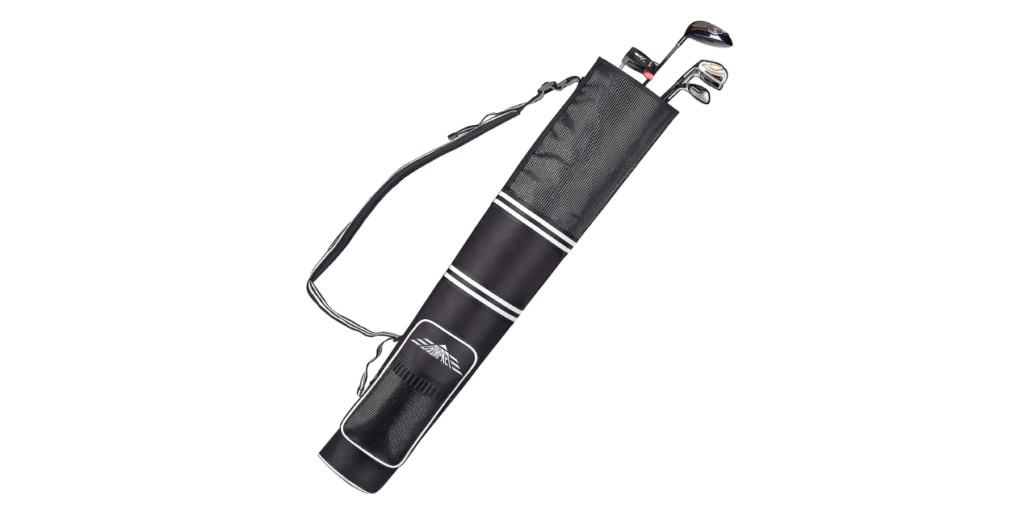 Does your dad golf a lot? Time to help him change his golf bag. This bag can carry 3-9 golf clubs easily. We also love that it has a padded shoulder strap for extra comfort so it doesn't weigh on his shoulders too much. The handle is also pretty easy to pick up and move around.
HIRALIY Adult 2 Players,27 Inch Super Lightweight Tennis Rackets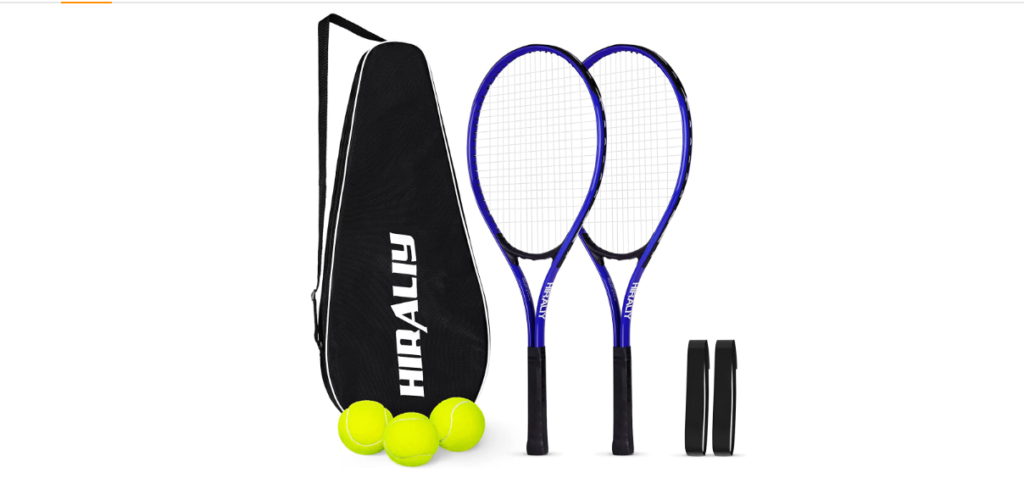 If your dad is more of a tennis player, then this racket deal is one shouldn't miss. This tennis set comes with two sturdy tennis rackets, 3 premium tennis balls, two handle overgrips and even a carry bag. The best part is that this bag is large and portable. So when he'll need to pack up, he just has to throw everything in and carry it on his shoulders for easy travel.
LANKAMO Emergency Survival Kit Gifts for Men Husbands and Dads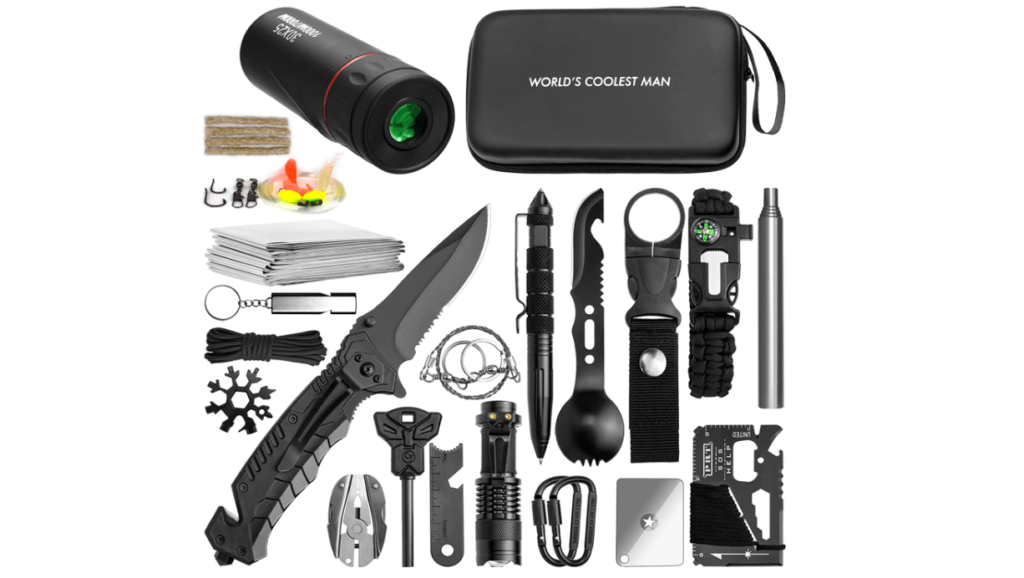 Instead of worrying about your dad or husband when he goes on his adventure trips, gift him this emergency survival gift so he can be safe at all times. This 34 in 1 survival tool contains equipment suitable for any outdoor sport like camping, hiking, climbing and so much more. Think flashlights, knives, glass breakers, binoculars, multi-functional pliers, whistles and anything you can think of. It also comes with a waterproof and shockproof case that's super easy to carry.
Covacure Collapsible Hiking and Trekking Poles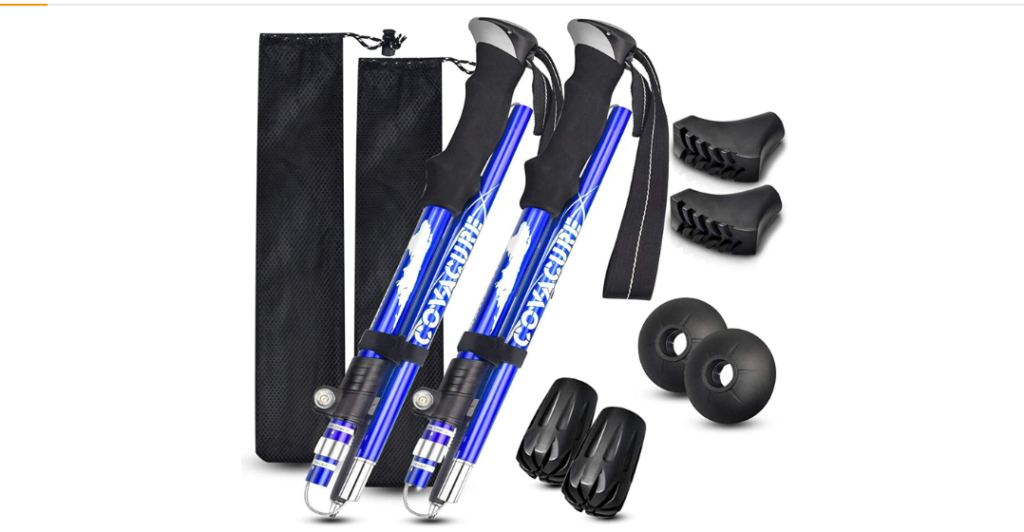 With age, your loved ones wouldn't be able to go on rough terrains without some help. This is why these trekking poles are ideal for long-distance trekking and hikes. It's a durable pole that ensures stability on any terrain. It's sweat absorbent, has an adjustable wrist strap and it's corrosion resistant.
Father's Day Gift Ideas for the Dad Who Loves to Host
If your brother, husband or dad loves hosting events, you might want to empower him as a Master of Ceremony. Here are a few things we think he'd love;
Royal Gourmet CC1830F Charcoal Grill with Offset Smoker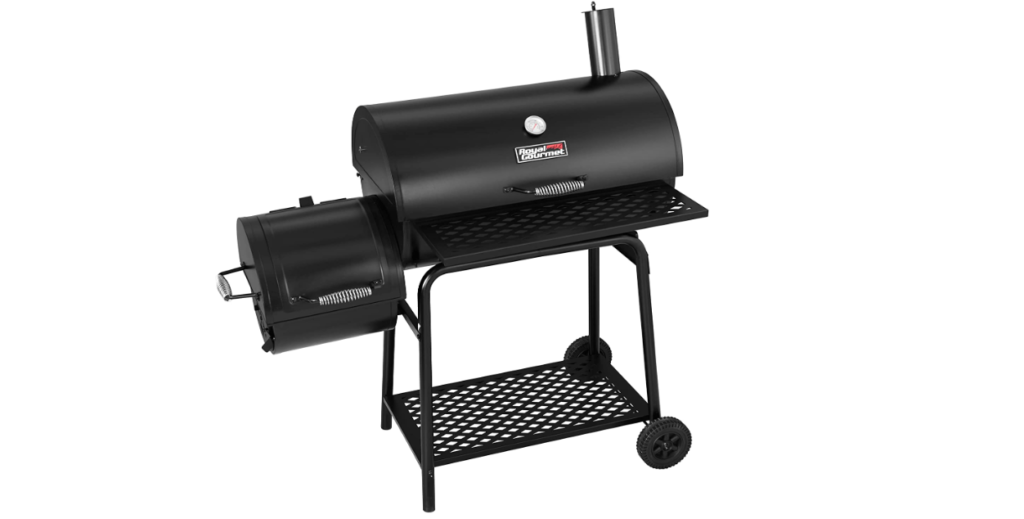 Barbeque nights are about to become elite. This grill comes with an offset smoker so it delivers excellent performance. You can grill and smoke meat at the same time with this. There's a solid heat control system and a preparatory space for seasoning, mixing and more. We love that it's easy to move around thanks to the wagon wheels.
Advertisement - Continue reading below
Cogesu 22-inch Fire Pit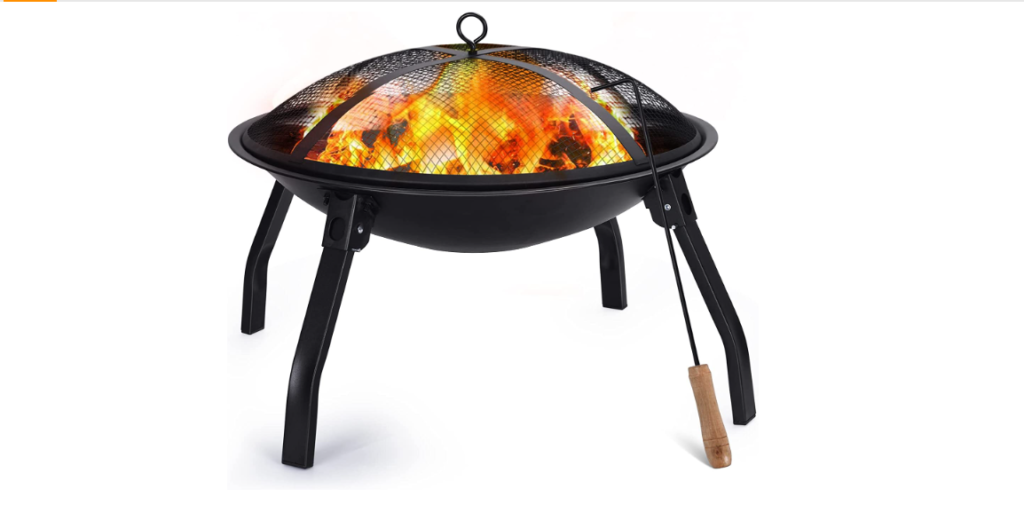 This outdoor fire pit can be used for backyard bonfires, gardens, camping, picnic parties and more. It has a folding design with four legs that makes it easy to wheel around. You can also carry it around in the bag which makes it easy to organize your outdoor area. It has a poker stick and two pack grill.
24-Piece Cocktail Shaker Set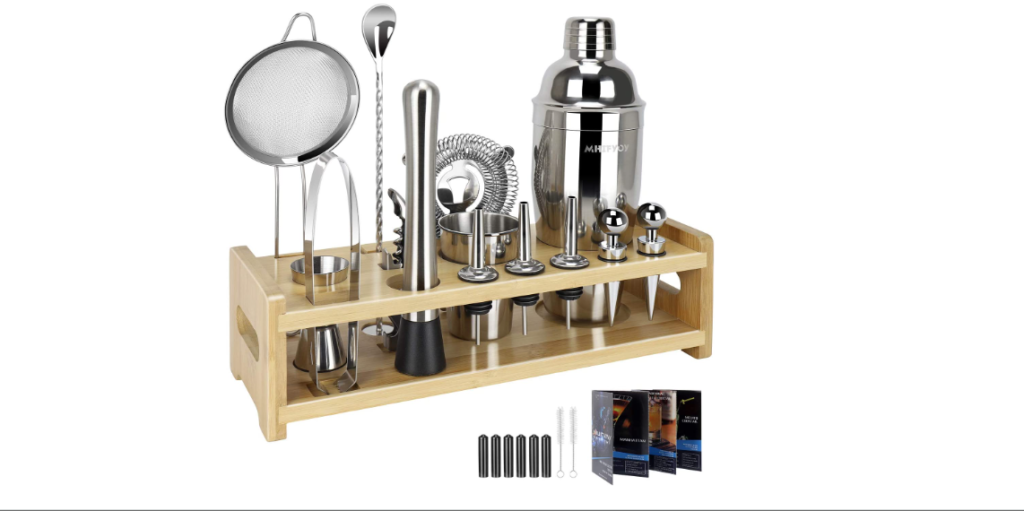 If your loved ones love to mix up drinks, help them bring their bartender dream to life with this shaker set. Asides from making them the centre of attention, this set is a functional one that comes with a shaker, muddler, mixing spoon, corkscrew, caps, bottle stoppers and so much more.
Although it comes with many toolsets, it has a stylish bag so everything can be organized during and after the party.
Bugani Portable Bluetooth Speakers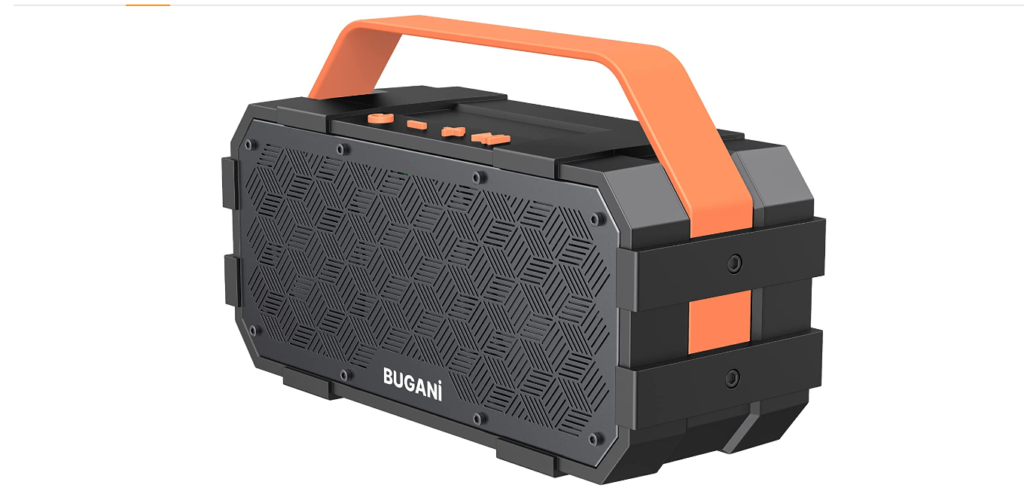 Speakers are essential for outdoor parties and that's why they make a perfect Father's Day gift. This speaker has a large capacity battery so in one full charge, you can play music for up to 24 hours. The sound is also one to die for. It pumps out crisp treble, detailed mids and a specially enhanced bass at any volume. So you can play perfectly without any distortion at maximum volume.
12-Piece Camp Kitchen Cooking Utensil Set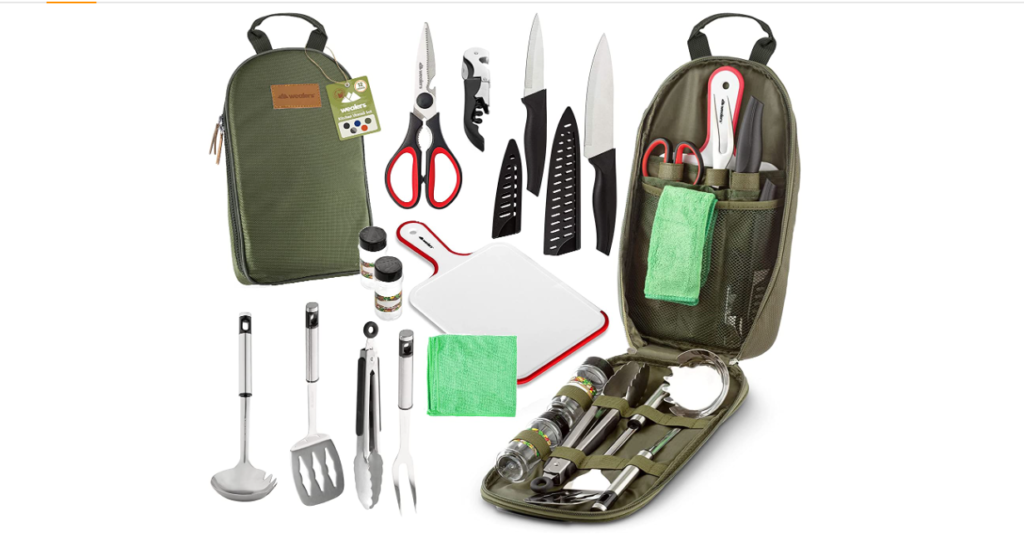 If you can't afford to gift your dad a charcoal grill, the next best thing is this grill set. It's perfect for creating BBQs for concerts, sporting events, hiking, boat rides, and even mountaineering. It has a weather retardant cover so it's great for any outdoor cooking.
Father's Day Gift For the Dad that Loves to Stay at Home
Certainly, not everyone has a host dad. Some of us have dads who love to sit back home and unwind after work. So if your dad is a home buddy, here are a few gifts you can give to him this Father's Day.
BESTHLS 40 Piece Garden Tool Set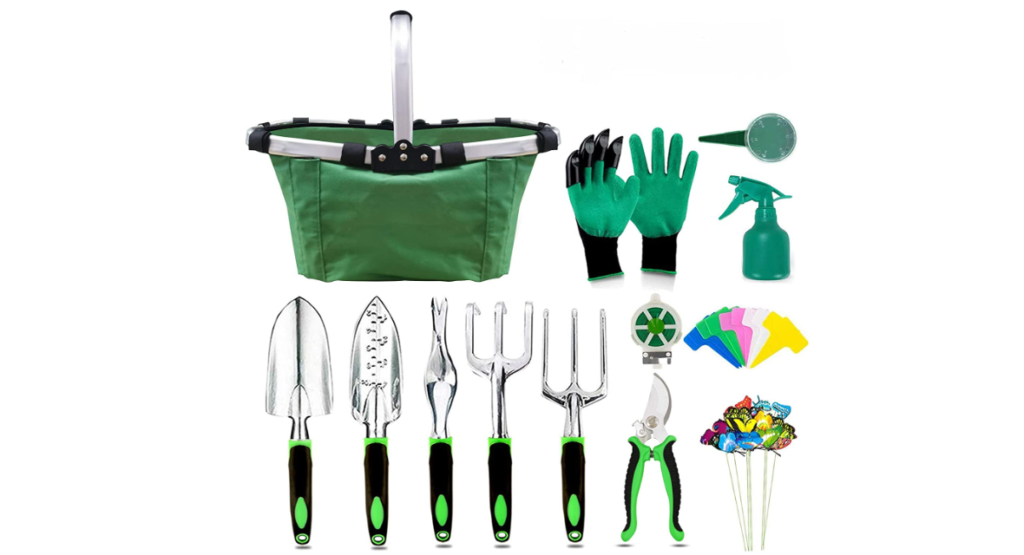 A great place to start is making his gardening easier. It has a trowel, transplanter, handbrake, cultivator, weeder, plant rope, carrying bag and so much more. We also love that it's durable. With the heavy-duty aluminum it's made of, you don't have to worry about it rusting or breaking when in use. It's the perfect gift for a dad with a garden. 
STREBITO Precision Screwdriver Set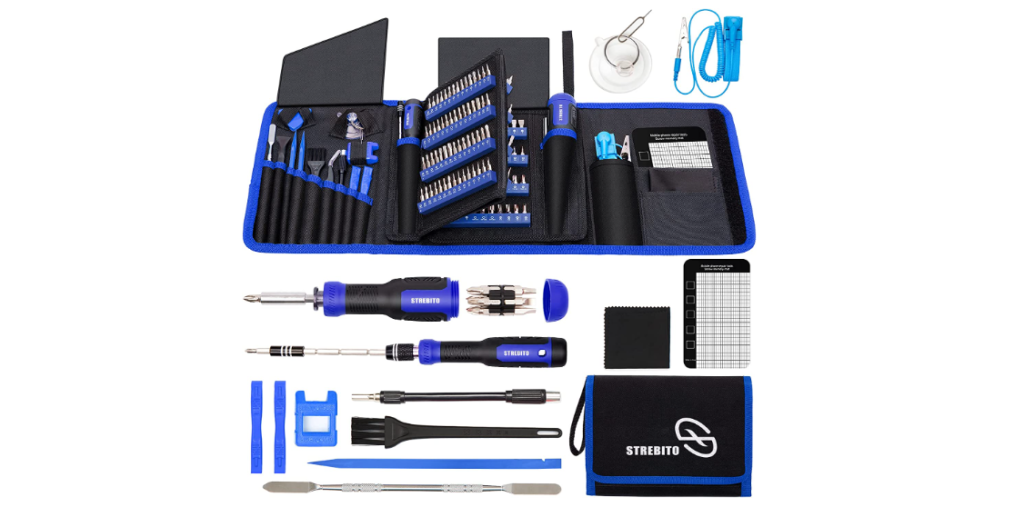 Now if your dad loves to fix his gadgets and hardware, one thing that'll make his homestay even more enjoyable is this screwdriver set. It's a tool kit for computers, iPhones, laptops, PS4, gaming consoles and so much more. It comes with about 120 pcs 4mm precision bits.
Advertisement - Continue reading below
Bossman complete beard kit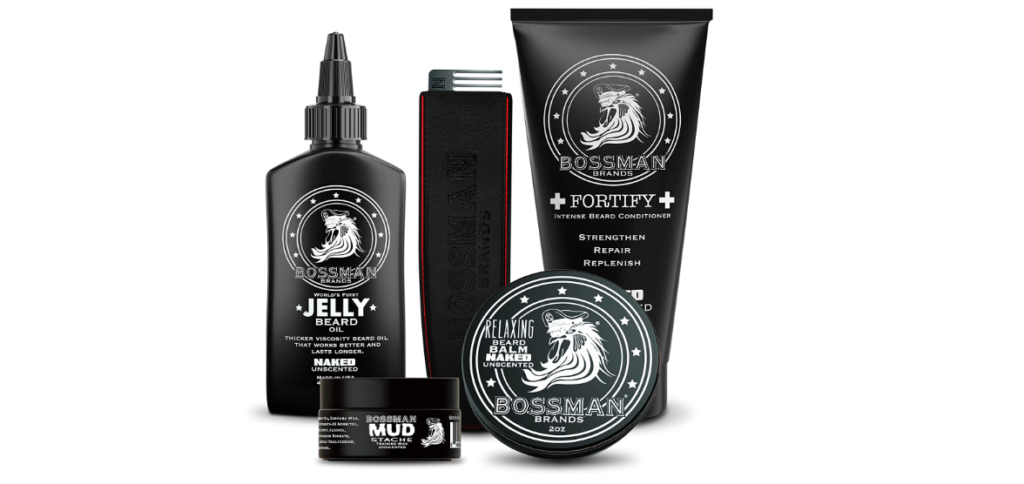 Your dad no longer has to be the guy with the dry, unwelcoming beard. This grooming kit features everything he will need to maintain his beard. It contains a conditioner, beard oil, balm, moustache training wax, and a metal beard comb. It has six different scent options so you can choose which one he'd love to smell like.
Beer Glass Mug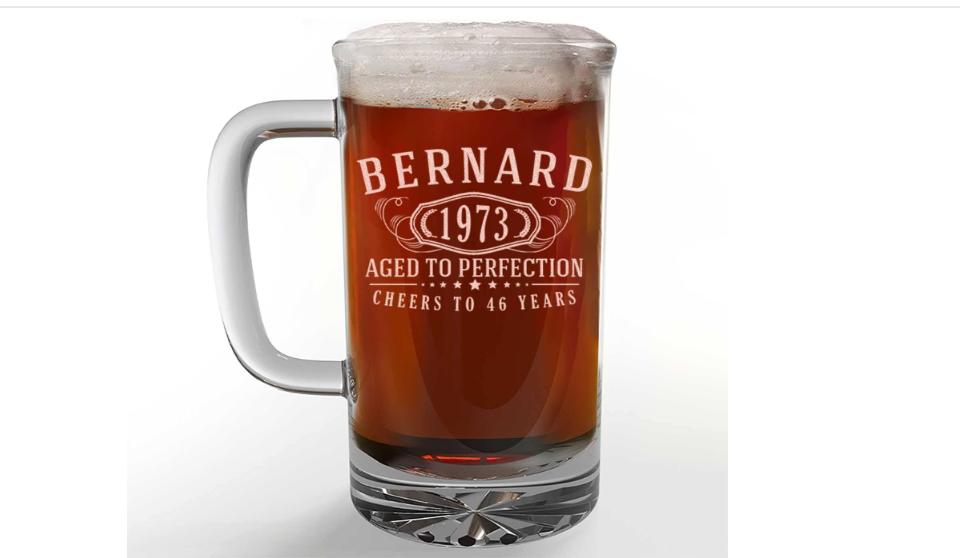 This customizable mug allows for up to four lines of your customized text. This is why it's the perfect Father's Day gift. You can send it to your drinking buddy, boyfriend, dad, husband, uncle or even friend. The mug will come in bubble wrap to make sure it doesn't have any shipping accidents. It's a fun, memorable and highly functional present.
And that brings us to the end of this list. We hope that you've found this guide useful in getting inspiration for a Father's Day gift. Do share this post with your friends and family who might need this too.
Disclaimer: We might get a commission for some of the products we recommend here, but this doesn't affect our editorial policy