Today is the Jumia Black Friday with the biggest save of the year. Today, you are bound to get really lucrative discounts and deals all across Jumia Kenya. Normally, Black Friday comes on the fourth Friday of November, but the E-commerce platform Jumia will have a special edition dubbed Jumia Black Fridays.
With this, customers can enjoy these deals from 8th November through to 29th November. Let us look at some of the awesome deals you can grab.
Advertisement - Continue reading below
Sandisk Flash Drive – 32GB
Storage disks have become rather inexpensive. That is why we can afford to lose these little flash disks. We lose them and become too lazy to buy new ones and end up becoming a nuisance to the office secretary.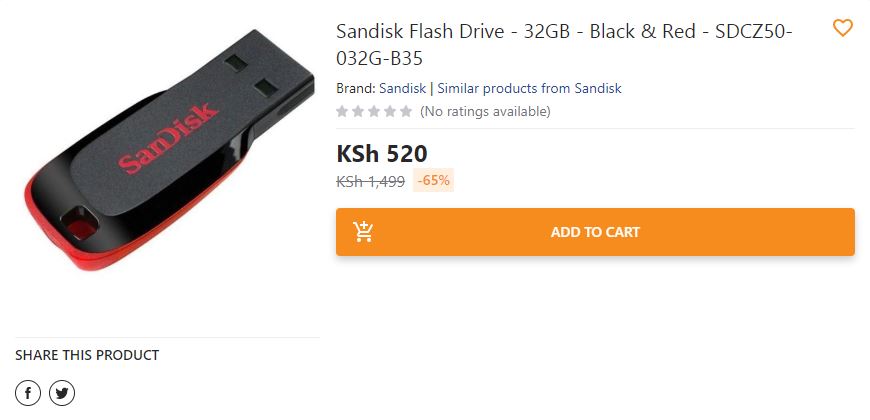 Well if you are that guy, then this deal is for you. Jumia Kenya has these SanDisk 32GB flash disks for just Ksh 520 apiece. Stop disturbing people and get your own here.
Infinix Hot 8 4G
This device comes with a 6.6-inch touchscreen display with a resolution of 720×1600 pixels. The device is powered by a 2GHz octa-core MediaTek Helio P22 processor. It comes with 2GB of RAM. Runs Android Pie and is powered by a 5000mAh battery.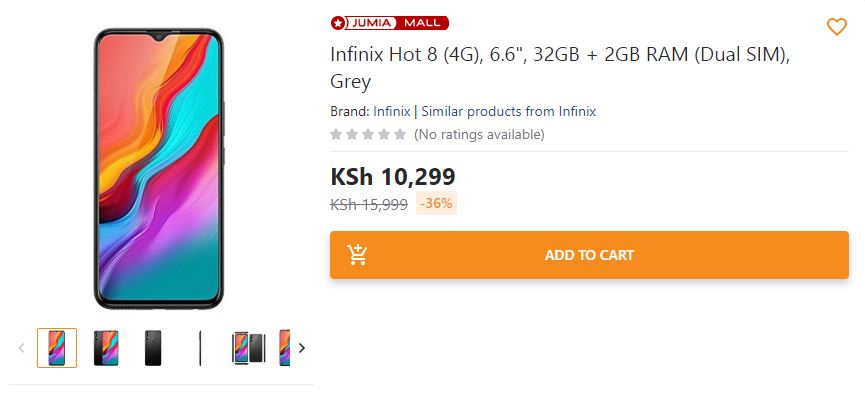 Another awesome Black Friday deal here, Jumia lets you grab one of these for just Ksh 10,300.
OPPO F11
OPPO F11 is still a solid device even in late 2019. 6GB of RAM ensures efficient multitasking while the 64GB of onboard storage ensures you have enough storage for all the apps you will be running using the 6GB of RAM.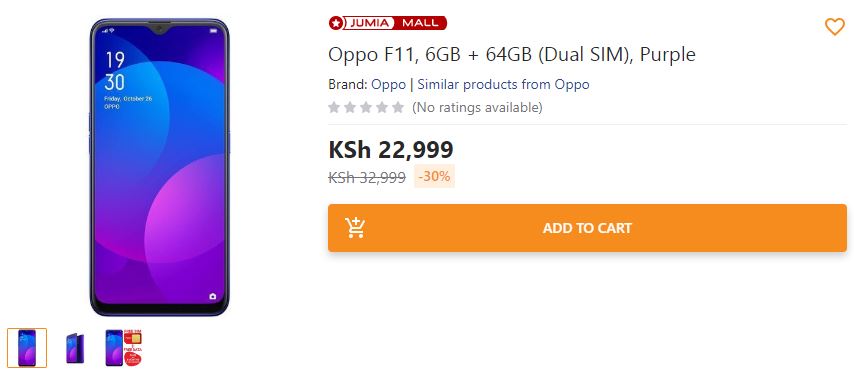 Color OS has matured over the years and offers a unique Android experience for most. At Ksh 23,000, there are few deals out there more lucrative than this.
Advertisement - Continue reading below
You can grab yourself one of these by clicking here.
UKA 32" – HD Digital TV
Already one of the best deals in the Television category this year, the Haier-made UKA offers crazy value for money. The 32″ HD Digital TV won't blow anyone's mind away in terms of features and picture quality but for most, this is more than enough.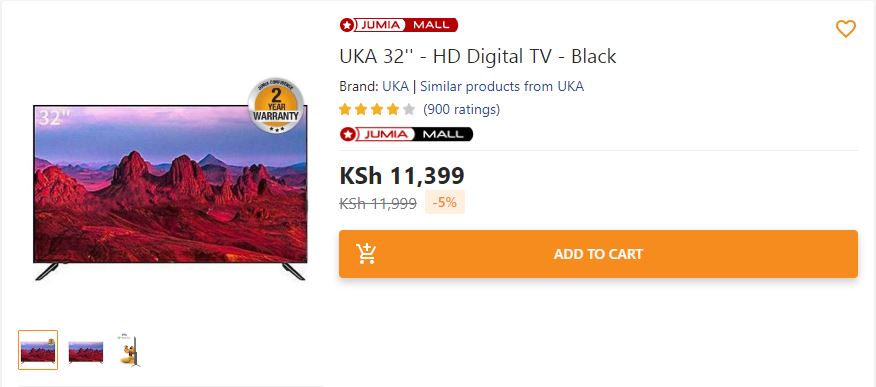 At Ksh 11,400, this is one of the most affordable digital TVs we have today. You don't even need to invest in a decoder with monthly fees, this one is a must-have.
To get you one of these, click on this link, but with just how good the deal is, I won't be surprised if these things run out of stock real fast.
HP Ink Tank 315 Colour Printer, Scanner, Copier
In this digital age, we dont really print much. But then there are those occassions you really need to print a quick document/form or scan something important. That is when having a printer in the house comes in handy.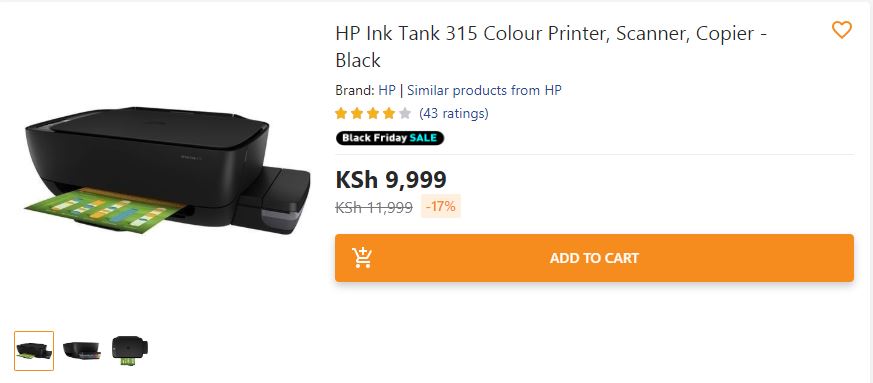 This inexpensive printer serves three functions. It can be a color printer, a scanner or a photocopier. It is small and you need something like this at home.
At Ksh 10,000, this is another awesome Black Friday deal you can grab for your home office. Grab yourself one of these by clicking this link.
This year's Black Friday is not limited to just tech and electronics. Every single category on Jumia Kenyas website has dozens upon dozens of merch at discounted prices.
Advertisement - Continue reading below
You can browse all of them by clicking on the Black Friday 2019 Tag that filters all the deals across the entire platform.
Along with these deals, Jumia Kenya is also running a bunch of fun lottery-style adventures that will see lucky winners bag incredible deals.
Treasure Hunt
Just as the name suggests, it is a hunt for a particular product hidden somewhere on the website. These products are offered at 99% off their original price. For instance, a product worth Ksh 100,000 is on the treasure hunt list, whoever finds it would pay just 1% of the original cost. This year, 14 items would be placed for treasure hunting every Friday.
Flash Sales
For Flash sales, you get mega deals of up to 70% off the original price of certain products. The way this works, products would be listed on the platform for a maximum of five minutes, after which they would be taken off. The fastest finger gets the product.
This year's flash sales are divided into categories including Super hot flash sales (Fridays), Super hot flash sales (Monday – Thursday), and Superhot flash sales (Weekends).
Black Fridays are usually eagerly awaited by shoppers across the globe for these discounts. What are you most excited about this year's Jumia Black Friday? Are there any deals you have seen? Share with us.
Advertisement - Continue reading below