If you are looking to get an internet connection in 2020, you probably should look at these unlimited internet options if you live in Kampala Uganda. These providers don't typically use 4G LTE or Simcards to provide internet. However, their coverage is severely limited to some select areas in within Kampala. This is why mobile 4G LTE internet is still king.
Now if you choose to go with 4G LTE internet, your next step is to choose not just the provider, but also a suitable 4G LTE router. The default is that the provider you choose typically also provides you with a locked 4G router with a Simcard registered on their network. We have discouraged this move for a while now. It's like using a locked smartphone which as you know severely limits your options. Buy an UNLOCKED 4G router instead so you can swap providers at will.
Advertisement - Continue reading below
An Unlocked 3/4G router gives you the freedom to switch between providers in a similar way you would with mobile plans and promotions on your smartphone. A little configuration might be needed everytime you switch simcards — it's really just changing Internet Access Points (AP) names for the respective networks. If this is not your cup of tea, then you should stick with the locked 4G routers that don't need much tinkering with.
Keep in mind that here we are not considering the little battery-powered 4G LTE MiFis. These routers need AC Power from your wall socket to work. You can also hook them up to your existing WiFi router via one of the Ethernet ports and share mobile internet with the rest of the devices if you wish. However, all 4G Routers also have WiFi support, so this might not be necessary.
So then what 4G LTE unlocked routers are available right now in the market?
TP-Link TL-MR6400 Wireless N 4G LTE Router
The TP-Link TL-MR6400 Wireless N 4G LTE Router is undoubtedly our favorite Unlocked 4G LTE router in the market. It's an inexpensive 4G router capable of handing more than 32 users/devices. It supports both FDD-LTE and TDD-LTE networks on 2100/1800/2600/900/800MHz and 2600/2300MHz bands respectively and so can be used globally.
The TP-Link supports WiFi 802.11b/g/n on the 2.4GHz band with maximum speeds of 300Mbps. It comes with three 10/100Mbps LAN Ethernet Ports and one 10/100Mbps LAN/WAN Port and one Simcard slot. You can read the full specs on the TP-Link website. After using it for over two years now as my primary internet link at home until very recently, I have no complaints except in a few instances where the router loses signal.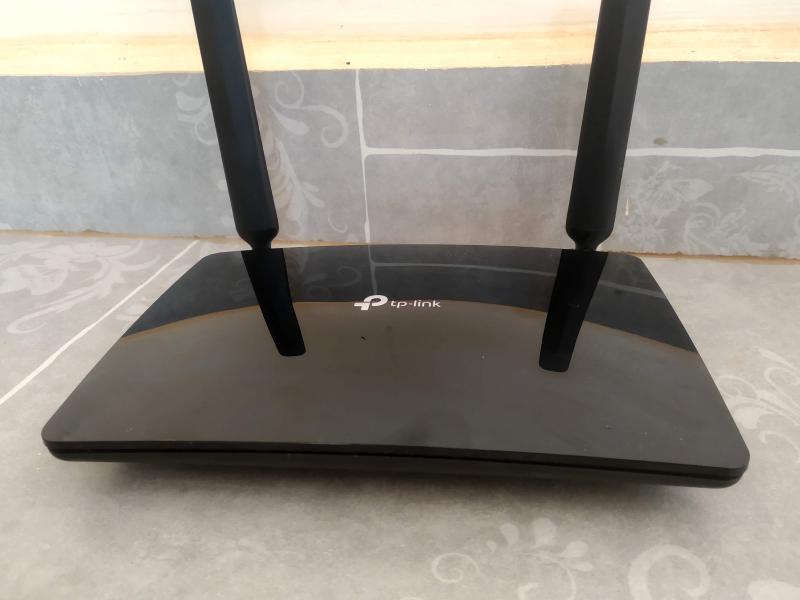 The TP-Link TL-MR6400 Wireless N 4G LTE Router costs about Ugx 460,000 from computers.co.ug or 81 pounds on Amazon UK (Not available on Amazon.com unless you want to fall for its little cousin TP-LINK TL-MR3420 3G/4G Wireless N Router). You can read our full review here.
Advertisement - Continue reading below
TP-Link Archer MR600 4G+ Cat6 AC1200 Wireless Dual-Band Gigabit Router
The TP-Link MR600 is an upgrade to the TP-Link TL-MR6400 4G router I have mentioned above. TP-Link has upgraded the WiFi hardware from single-band 2.4Ghz to dual-band 802.11 ac WiFi on 2.4Ghz and 5Ghz bands. Also you get Gigabit Ethernet ports up from 10/100Mbps ethernet ports from the older router. You also get faster 4G LTE modem that supports CAT6 LTE networks.
The newer TP-Link Archer MR600 is about $100 more than its older brother. You can get it from Amazon.com for $270.
D-Link DWR-M921 4G N300 LTE Router
The D-Link DWR-M921 4G N300 LTE Router is typically a brother to the TP-Link TL-MR6400. Both TP-Link and D-Link are competing Network equipment vendors that are reknown for high quality products for decades.
So the D-Link DWR-M921 comes with One 4G LTE Simcard slot, Four RJ45 10M/100M LAN Ethernet ports, one RJ45 10M/100M WAN Ethernet port, 2 5dBi external antennas and 2 LTE antennas. It supports FDD LTE B1/B3/B5/B7/B8/B20 bands and TDD LTE: B40 B42/43 and finally 802.11b/g/n WiFi standard. So it operates in only 2.4Ghz band.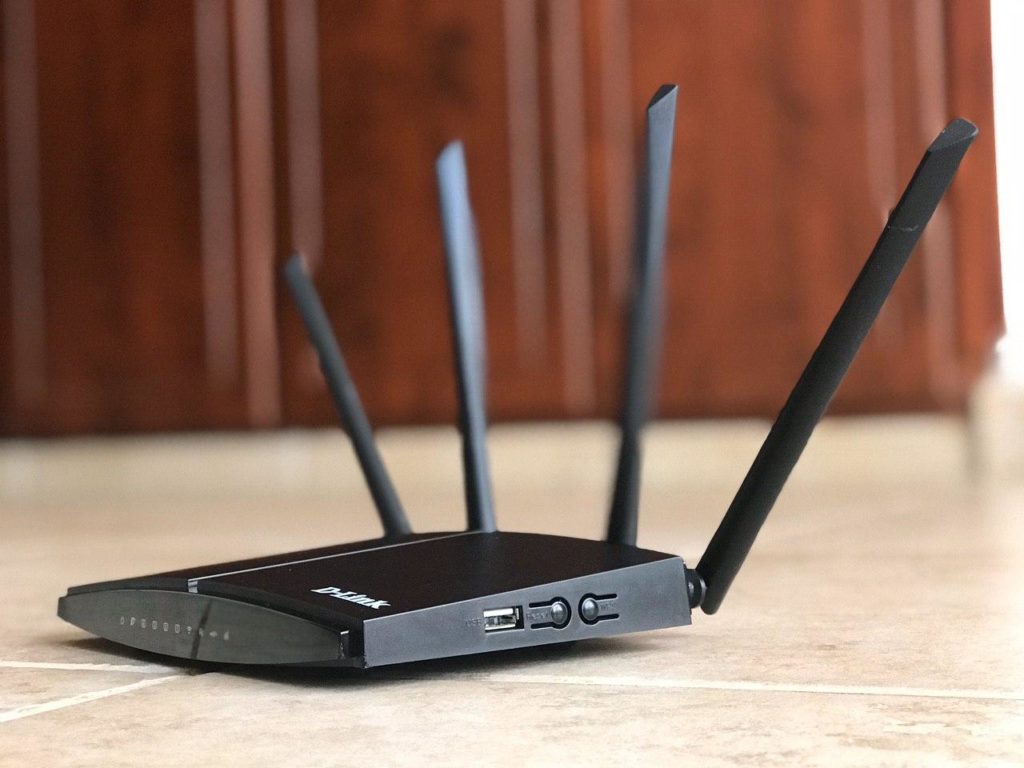 As you can see the specs are comparable to it's TP-Link counterpart which makes deciding between those two trivial. The is priced at Ugx 460,000 at computers.co.ug for those who live in Uganda or 78 pounds on Amazon UK(Not available on Amazon.com).
Huawei B310 4G LTE Router
Huawei is a big dog in 4G LTE hardware and they power most telecos mobile infrastructure in Africa. They have the reputation of building quality products for cheap. However, because they have direct relationship with Telcos, most of Huawei's products are locked to specific network. Huawei doesn't have direct consumer sales channels except for their smartphones.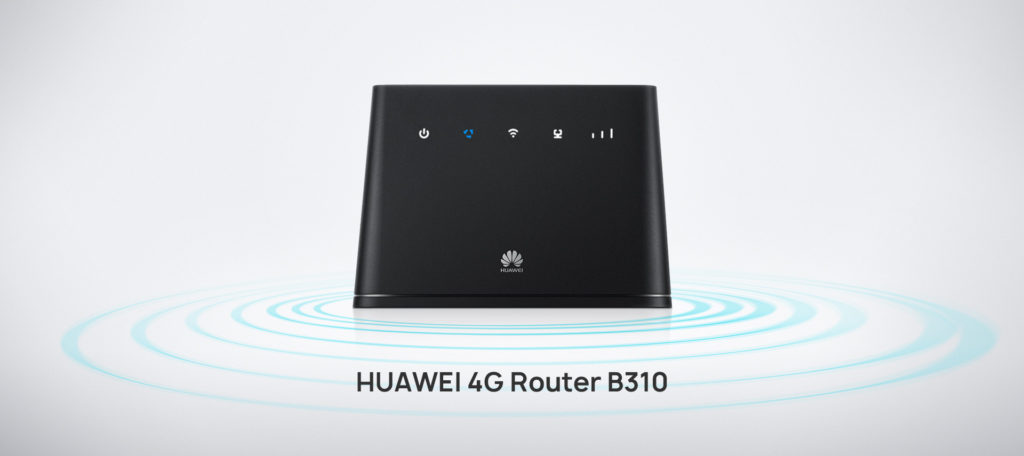 That said, the Huawei B310 B310S-22 4G LTE is among the several LTE routers they have. This particular model is slightly dated, but quite affordably priced. Before buying the TP-Link TL-MR6400 , I used this Huawei router for a while. Can't really say I was super impressed by the performance, but it worked.
The has an Ethernet port, telephone port, two connectors for external 4G antennas. It supports Wi-Fi IEEE 802.11b/g/n so only operates in 2.4GHz band. Supports B1, B3, B7, B8, B20 4G LTE bands, LTE Cat 4 with DL 150/UL 50 Mbps speeds. The Huawei B310s-22 has several other related models such as the B310s-927, B310As-852, B310s-518 you can look at.
Advertisement - Continue reading below
This router is available from Aliexpress at about $55.6 without shipping or $95 from Amazon.
NETGEAR LTE Modem LB1120
If you live in the U.S, then the Netgear LTE Modem is your best choice. It's small and compact 4G LTE router that's compatible with AT&T, T-Mobile and limited Verizon service. It supports LTE Category 4; Bands 2, 4, 5, and 12. 3G UMTS; Bands 2 and 5. Like all the other 4G routers, you can share the 3/4G internet by connecting the modem to a WiFi router or switch via it's Gigabit Ethernet port. It's really best for getting internet on the go, mobile shop or rural area.
This 4G router will most likely also work with select mobile networks in Uganda, but you must confirm the LTE bands your network supports. The device is currently priced at $129.99 on Amazon.
So there you have it; top unlocked 4G LTE routers you should buy in 2020. There are certainly more choices. I would recommend browsing though 4GMall for various LTE products and if there's something worth recommending, let us know in the comments below.