Did you just make that switch from Android to an iPhone device? Have you also been wondering the best and easiest way to sync Google Contacts with your new iPhone? Then this post is definitely for you. It takes you through the fastest way to do this.
Many times, new iPhone users are left in a dilemma because they have to create new iCloud accounts to save and sync files. So, it looks like they might have to start compiling certain things (e.g contacts, photos, e.t.c.) from scratch. Well, this isn't entirely true as this synchronization process makes it very easy.
Advertisement - Continue reading below
This post takes you through how to sync Google Contacts with your iPhone. You should read through.
---
READ MORE: Full List of iPhones and Their Prices in Nigeria.
---
Sync Google Contacts With Your iPhone Device
Follow the listed steps below to sync your Google Contacts with your new iPhone.
Open your iPhone "Settings" app.
Tap on the "Passwords & Accounts" option.
Choose "Add Account". A list of platforms will be displayed to you, select "Google".
Tap "Continue" after it asks permission for the app to sign in with "google.com"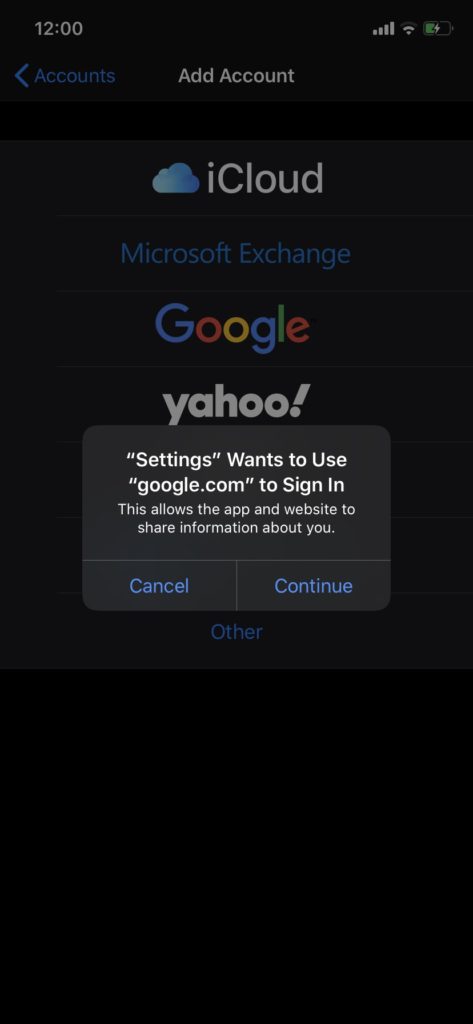 Insert your Google account email address or phone number. Tap on "Next."
Type in your password and tap "Next".
Switch "Contacts" on.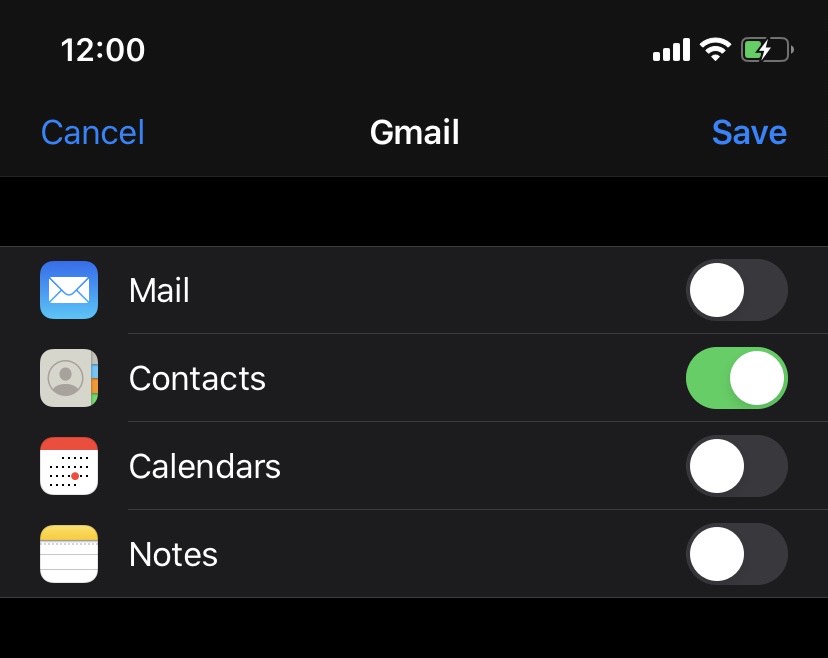 At the top right corner of your device, tap on "Save".
What Other Things Can You Sync?
Asides contacts, there are a couple of other things you can sync from Google to your new iPhone device. Find them below.
Mail: You can sync your mail with that on your iPhone. This imports your emails from your Google account to the Mail app on the new device.
Calendar: This lets you transfer your Google calendar data to your new device.
Notes: Nobody plans to write their notes again after changing phones. Especially with an option to sync.
Which Other Platforms Can Your iPhone Sync With?
Asides Google, your iPhone supports a couple of other platforms when it comes to synchronization. Here's a list of these platforms.
iCloud
Microsoft Exchange
Yahoo
Aol
Outlook
And that's basically all you need to know about syncing your Google Contacts with iPhone. Let us know in the comments if there are any specific roadblocks you encounter.
Advertisement - Continue reading below