If you're Nigerian, you're probably looking forward to the first week of March 2021, Jumia Nigeria's Tech Week. We're equally looking forward to taking advantage of the many deals, offers, and coupons that will be available.
However, to get the best out of the period, there are a couple of things you should know about the deals and offers to be provided. We'll walk you through the deal formats, how to get the best deals, and more.
Advertisement - Continue reading below
---
READ MORE: 7 Best Infinix Smartphones to Buy in Nigeria (2020)
---
Tips for the Jumia Nigeria Tech Week 2021
1. Know the Deal Formats
Jumia will offer deal items in several types and formats.
Flash Sale: Flash sales deals and discounts are much more attractive than regular ones. These types of sales go live at a particular date and time. There's usually a countdown to that period on the Jumia platform. For the Jumia Tech Week 2021, Flash sales will take plasce on Monday and Fridays—at every hour of the day— and Tuesday and Thursday—every two hours.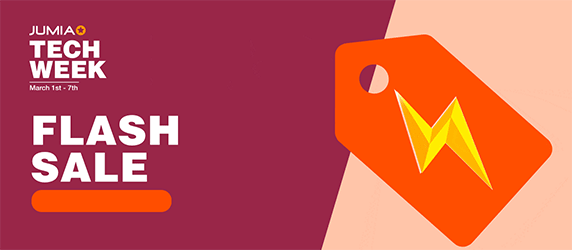 Flip & Win/Spin & Win: Here, you get to spin the "wheel of fortune" or flip the treasure chest to win amazing prizes. This will only be available on the Jumia mobile app, though. So be sure to download that for iOS and Android.
Treasure Hunt: During periods like these, there's usually a ridiculous, hard-to-believe deal that is hidden somewhere in the platform. It's no different this time. You can hunt for this "Treasure" during the Jumia Tech week 2021.
Shake to Win: You get the chance to win 20% cashback up to NGN 20,000 during the tech week in the Shake to Win contest. You have to download the mobile app to shake and every user is only entitled to one shake per day.
Advertisement - Continue reading below
2. Download the Mobile App
The Jumia mobile app usually houses more deal offers than the website. This is because the platform is trying to move customers to use the mobile app. Also, the mobile app is generally more navigable and user-friendly.
Download Jumia mobile app for Android and iOS.
3. Use Mastercard for Payment
During this Jumia Tech Week, using a MasterCard card for payment qualifies you to enjoy a 20% discount upon payment. However, you have to use the JumiaPay payment option during checkout.
4. Subscribe for Jumia Prime Plus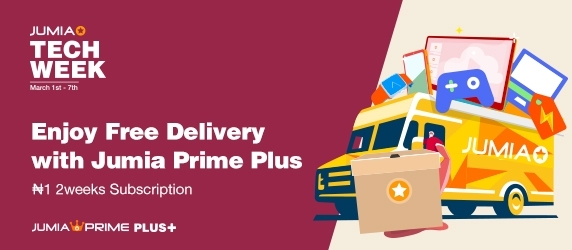 You should also subscribe to the Jumia Prime Plus offer at NGN 1. Doing this gives you access to free shipping in Lagos and cheaper shipping rates for other locations. You get a two weeks trial offer at this ridiculous price.
These are really important tips that would help you get the best out of the Jumia Nigeria Tech Week 2021. We're looking forward to it. Hope you are too.