This week in Amazon deals, we have smartphone charging accessories and audio products to keep you productive throughout the day. As usual, these deals which are about 20% off last for about a week, so grab them while the promo still lasts.
1. AINOPE USB Car Charger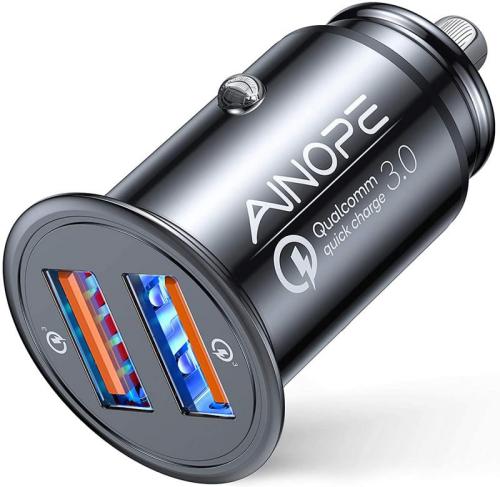 You can turn your car cigarette lighter to a USB fast-charging port with the AINOPE USB Car Charger. At $16.99 $12.74, this charger supports Qualcomm's Quick Charge 3.0 delivering up to 36W/6A of power. It's ideal for charging iPhone 11 pro/11/ x/8/iPad, Note 9/Galaxy S10/S9, and just about most modern mobile devices. Get it on Amazon.com.
Advertisement - Continue reading below
2. YISHU 12 Outlets — 4 USB Port 6-Ft Surge Protector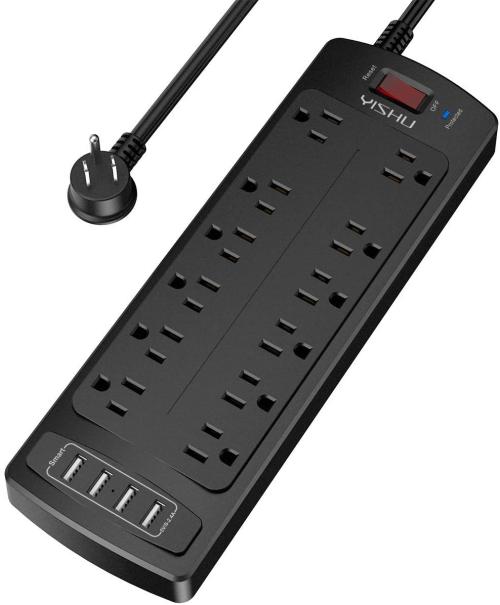 This Yishu power strip or extension comes with 12 outlets for your AC appliances and 4 USB ports (5V/3.4A, 17W). For $19.99 $16.99, this power strip handles up to 15A of current and protects against voltage spikes and fluctuations. The cable is 6 feet long or 1.8 meters and is ideal for heavy-duty workloads. See more details and buy on Amazon.com.
3. Mpow 059 Bluetooth Headphones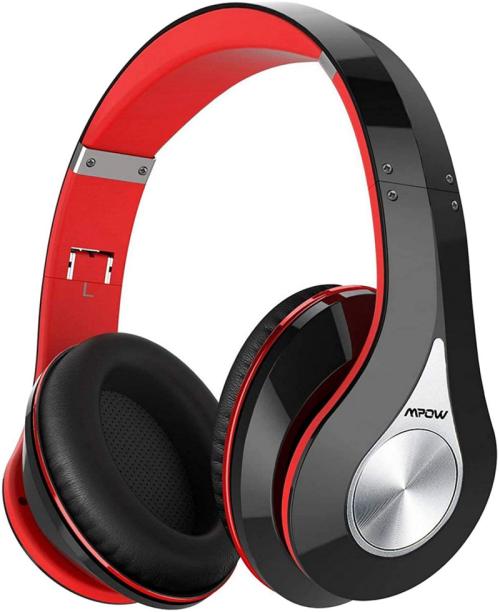 These Mpow 059 are one the best selling budget wireless Bluetooth headphones you can buy. At just $34.99 $25.49, the Mpow 059 has a foldable design with a portable bag and offers good sound quality thanks to 40mm drivers.
---
Related: MPOW 059 Review: The Budget Over-Ear Headphones You Should Buy
---
It'll last you up to 20 hours playing music. You also have a built-in microphone; you can listen to music and take calls if you like. See more details and buy on Amazon.com.
4. JBL Charge 4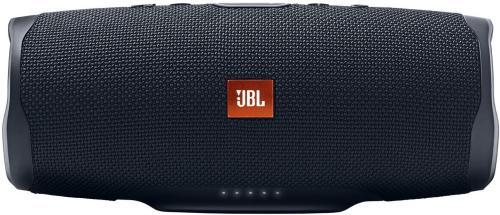 If you are in the market for a party-time wireless Bluetooth speaker, then you want to get the JBL Charge 4. At $179.95 $129, the Charge 4 is IPX7 waterproof; that makes it perfect for outdoor use at the pool or beach. It also has thumping bass, thanks to the dual passive radiators in the speakers.
With a 7,500 mAH battery, you can get almost a full day of playtime. It comes in a rainbow of colors: red, blue, yellow, black, and more. See more details and buy on Amazon.com
Advertisement - Continue reading below
4. COWIN E7 PRO [Upgraded]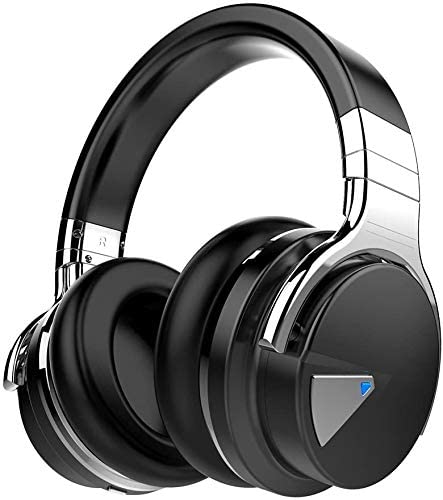 The COWIN E7 PRO is one of Amazon's best-selling budget Active Noise Canceling (ANC) headphones. At $89.99 $56.99, this ANC wireless headphone has deep bass powered by 45mm large-aperture drivers.
---
Related: Cowin E7 Active Noise Cancelling Wireless Headphone Review
---
The E7 PRO has 45mm large-aperture drivers that makes it better spec'ed than the regular $59.99 E7 with 40mm aperture drivers. The E7 Pros are lightweight with pillow-soft ear cushions. They also come with a 3.5mm audio cable you can listen to music even when you're completely out of battery. See more and buy on Amazon.com.
Alright, folks, that's all we have for you this week in Amazon deals. See you again next week for the best tech deals you can find on Amazon.