For the past few weeks, we've compiled the deals on tech products from Amazon. In this volume, we bring you some of the best deals on solid-state drives and wireless routers.
You can check out deals from previous editions compilations below.
Advertisement - Continue reading below
1. Samsung T7 Touch Portable SSD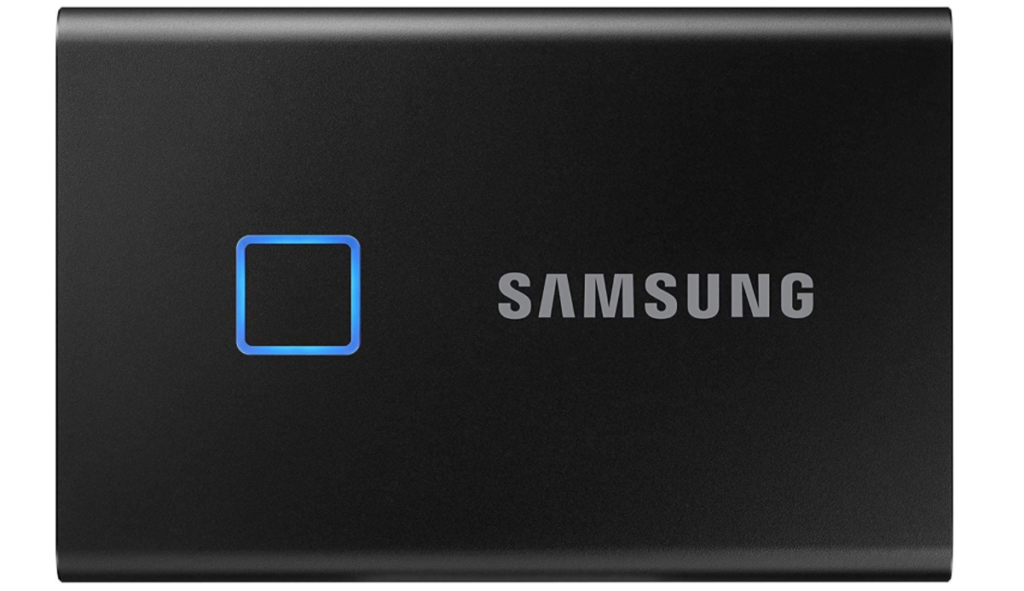 The T7 is one of the best portable solid-state drives produced by Samsung. The square-shaped panel on the front is the fingerprint reader, and it's one of the highlight features of the SSD. The fingerprint reader lights up when the SSD is plugged in, and when you transferring files. Talk about cool aesthetics.
It sports 1050 MB/s write speed, thanks to its USB 3.2 Gen 2 interface. Typically, the 1TB version of the Samsung T7 Touch retails for about $200-$210 while the 2TB version costs $300 and above. Using this link, you can purchase the 2TB variant for $279.99 and the 1TB variant for $179.99 on Amazon.com.
---
Also Read: A Guide on Buying Wireless External Hard Drive
---
2. SanDisk Extreme SSD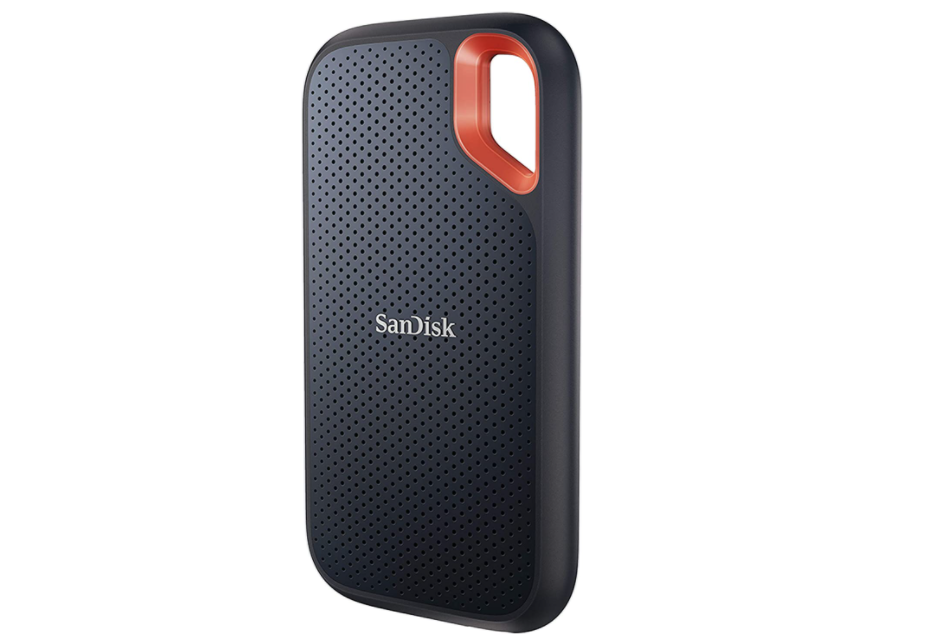 This product from SanDisk is another high-end external SSD with similar specifications as the Samsung T7 Touch. It uses a USB 3.2 Gen 2 interface, has IP55 water and dust protection, up to 1,050 MB/s read speed, and 1,000MB/s write speed.
It doesn't come with a fingerprint reader or any other fancy aesthetic addition, but it's portable and gets the job done. Perhaps, that's why it's pretty affordable. For $269.99, you can own the 2TB variant of the SanDisk Extreme Portable SSD.
See more on Amazon.com.
Advertisement - Continue reading below
3. Samsung T7 Portable SSD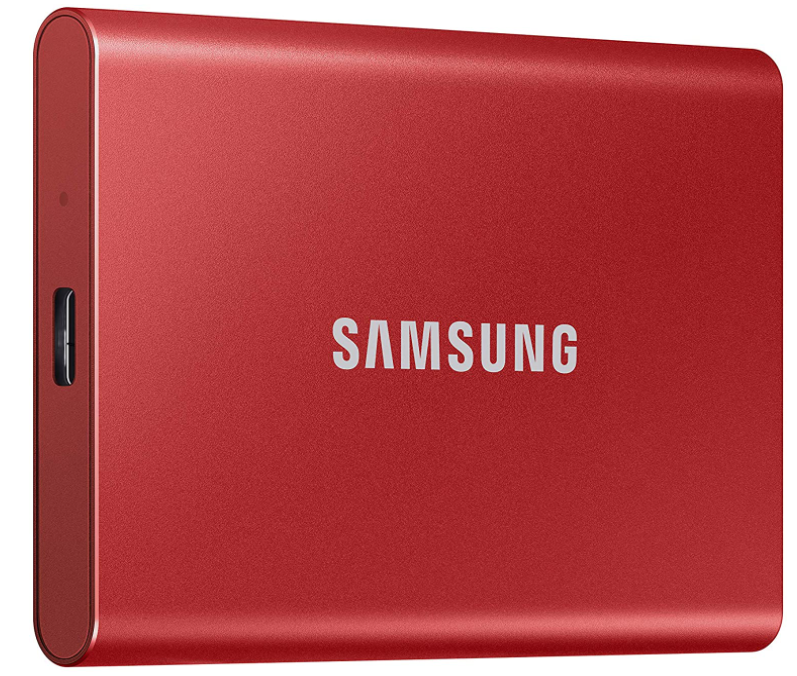 You shouldn't confuse this with the "Samsung T7 Touch" mentioned above. This is the standard version of the solid-state drive without a fingerprint scanner. It comes with the same USB 3.2 Gen 2 interface, read and write speed, and password protection support.
This version also ships with two cables out-of-the-box: USB-C to USB-C and USB-C to USB-A. If you're on a shoestring budget, or you have no use for a fingerprint reader, you can purchase the 1TB version of the Samsung T7 SSD for $149.99 on Amazon.com.
4. Western Digital SN750 Internal Gaming SSD

Western Digital is another reputable manufacturer of both external and internal solid-state drives. If you're building your custom computer or gaming rig, you should consider using this internal SSD by Western Digital. Transferring data from or to this drive is guaranteed to be super fast, thanks to its 3,400 MB/s read and write speed.
It is compatible with PCIe Gen 3, PCIe Gen 2, and PC. The reviews are great, with many users and buyers affirming its impressive performance and transfer speed. The 2TB variant of the WD SN750 NVMe SSD is available for $312 on Amazon.com. Visit the product page to learn more about the product.
5. TP-Link Archer A7 Smart WiFi Router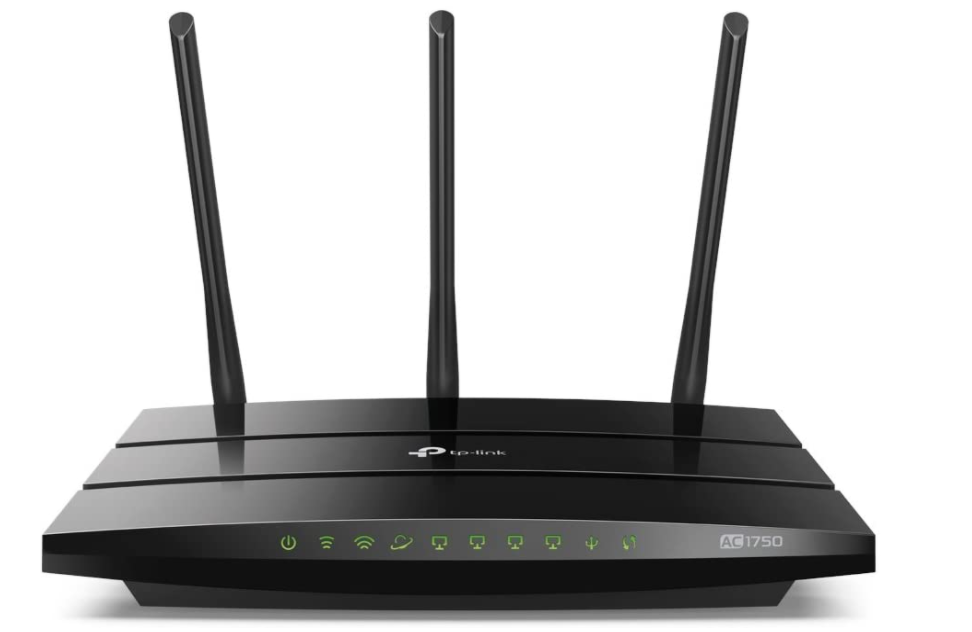 If you're looking to buy a wireless router for your home or work, this smart router from TP-LInk is worth every penny of its retail price. It's a dual-band router with three external antennas to provide long-range wireless connections. There's also a single USB port where you can plug in your storage devices to act as a media server.
The TP-Link Archer A7 is easy to set up; you can also easily manage connections using the TP-Link tether app. Another thing: this router works with Amazon's virtual assistant, Alexa. So, you can connect the router to compatible Alexa devices and control your network using voice commands.
Check out the device's product on Amazon.com to learn more. By the way, it now retails for $79.99 $57.99.
Find any of these deals enticing? Is there a deals worth mentioning that we didn't? Let us know in the comments.
Advertisement - Continue reading below