Now that Chromecast with Google TV finally made right the holy mess that has been the original Chromecast, it finally has the chops to tough it out with other Smart TV boxes such as Amazon's Fire TV stick.
The latest iteration of the Chromecast boasts a voice remote powered by Google Assistant and an actual interface, unlike previous Chromecasts. Why Google would avail the Android TV OS with Chromecast built-in to all and sundry all the while peddling their customers an empty shell (also called a Chromecast) of a streaming box is anybody's guess.
Advertisement - Continue reading below
But anyway, all is forgiven. Now that the Chromecast is no different from other Android TV boxes, let the games begin. We have pitted it against the modest Amazon Fire TV stick and the results are in.
Design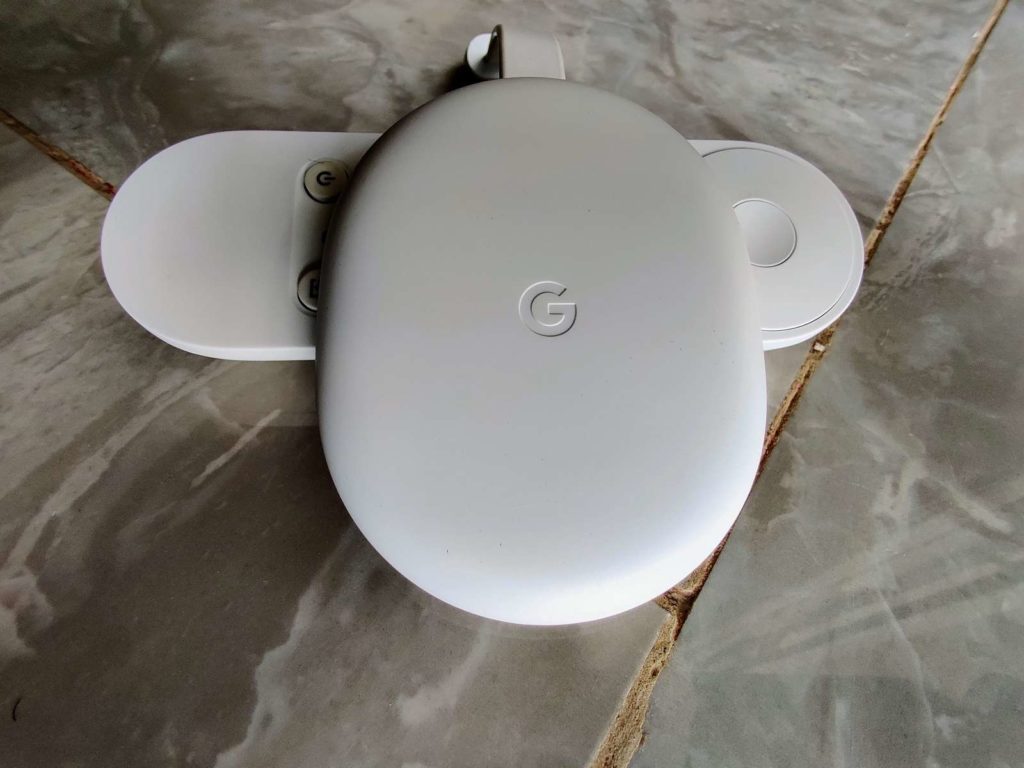 Chromecast with Google TV went with a palm-sized pebble design with a short HDMI cable attached along with a USB C port. The big G logo is engraved in the center keeping in line with previous Chromecast devices.
As for the Amazon Fire TV stick, it went quite literal with this one. It looks like an over large flash drive but instead of a Type A connector, you get HDMI in all its glory. And you don't get to store anything on it either, as its not its intended purpose.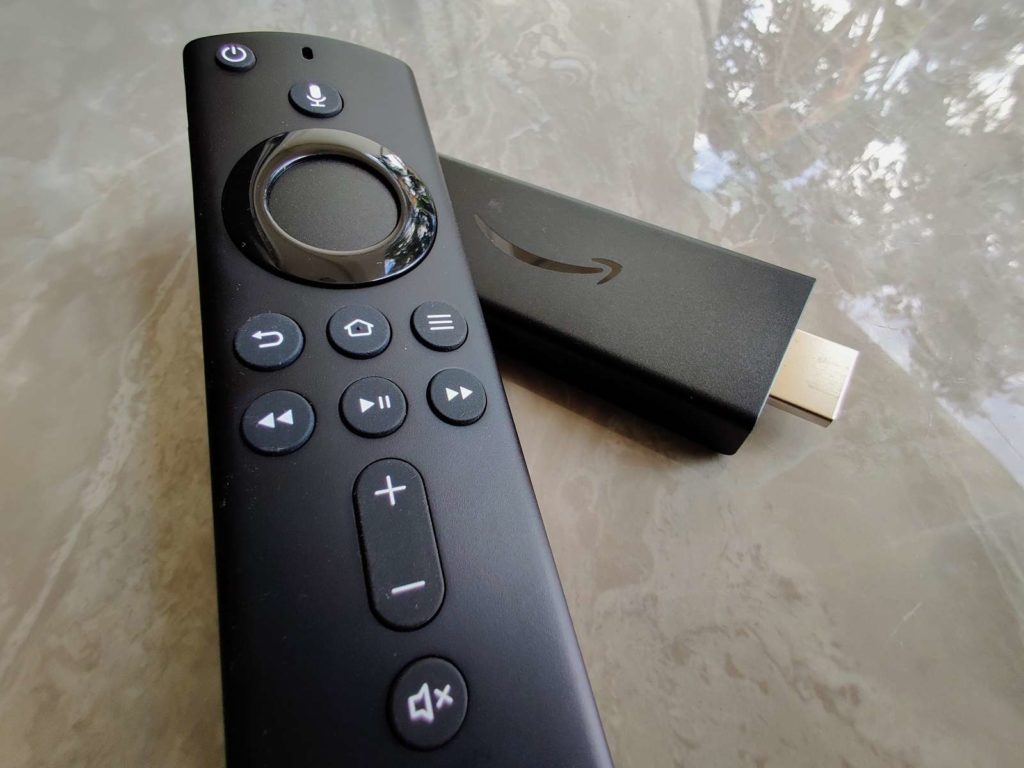 Design-wise, it's too close to call. Given its clunky shape, the Fire TV stick comes with a separate HDMI extender. The stick will undoubtedly decommission other HDMI ports that are often crammed into a small area on the TV unless you plug in the HDMI extender first. That said the flash drive shape offers more durability than the cable on the Chromecast that could sustain damage and ruin the role setup.
The Fire TV stick one-ups the Chromecast when it comes to power usage. The Chromecast with Google TV is more power-hungry than its predecessors and hence draws power straight from a socket. The Fire TV stick is minimalistic enough that juice from a TV USB port is enough to power it up without issue. I did get a message that installing Fire OS updates might require connection to a socket but it still went ahead and installed just fine.
Winner: Tie
Advertisement - Continue reading below
Boot-Time
Boot time We noticed that on boot up, the Chromecast with Google TV identifies as Chromecast Go. From what know of Android's Go apps, they run on devices with entry-level specs. And true to form, the Chromecast took a whopping 50.6 seconds to boot up as we fiddled our fingers in anticipation. Of the Android TV boxes I have used and reviewed, the Chromecast is the slowest.
The Fire TV stick fared much better in comparison. At 35.83 seconds, the Fire TV stick loads faster, has a better animation booting up with accompanying sound, and populates its apps quickly enough to be impressive. Only the Roku Streaming Stick loads faster of the TV boxes I had on hand.
Winner: Amazon Fire TV stick
Setup and Ease of Use
When it comes to setup, the Chromecast takes this one hands-down. The Fire TV stick stands no chance against the sheer scale of Google/Android's ecosystem. Armed with the Google Home app, setting new devices is simply a breeze. I didn't have to go clickity-clack on the remote to set up my password, set up my Amazon account, and what-not. On a smartphone, everything is much more streamlined and cuts down the setup process by more than half.
Perhaps owing to my clumsiness, but I got two Amazon accounts locked while trying to add my VISA card. It was only on the second try and a strong mug of African tea that the powers that be deemed my information good enough to let me in. These are third-world sign-in problems we face when we live outside the US.
Also, it's quite galling that Amazon has to email me every time I download an app. I would love to unsubscribe from these notifications but also have a fear my money might be deducted without my knowledge. Thank you Amazon for sending me a zero-charged transaction order for downloading YouTube.
Winner: Chromecast with Google TV
Performance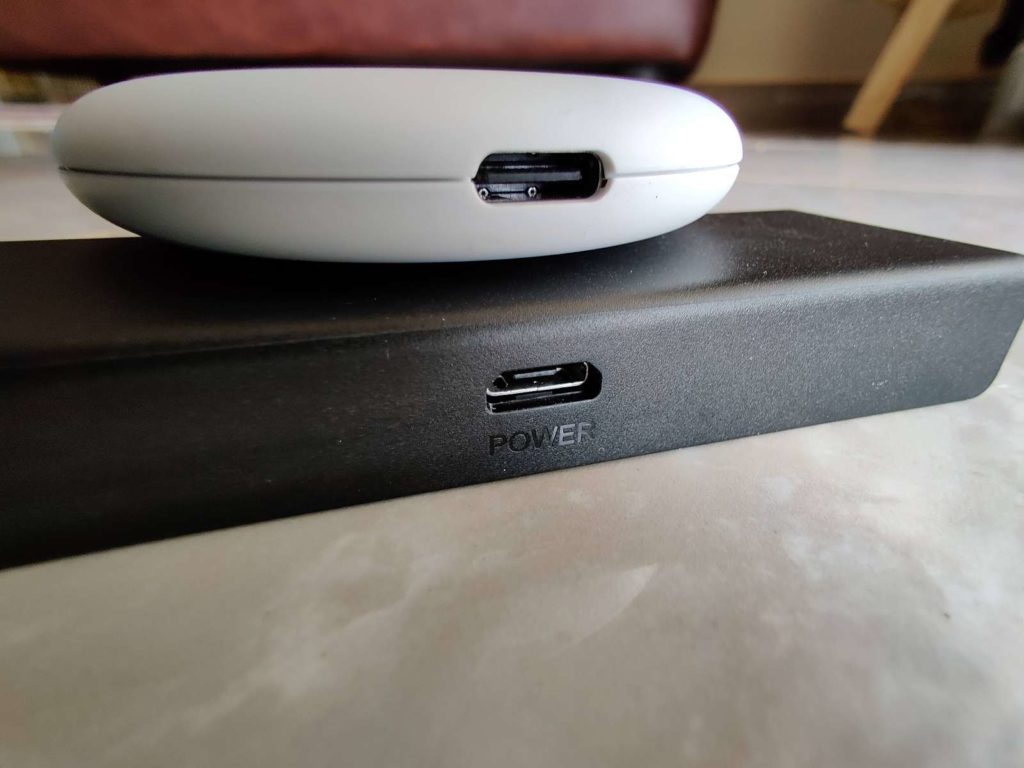 | | | |
| --- | --- | --- |
| SPECS | Chromecast with Google TV | Fire TV stick (3rd Gen) |
| Processor | ARM Mali G31 | IMG GE3000 |
| RAM | 2GB DDR3 | 1GB DDR4 |
| Storage | 8GB | 8GB |
| Remote Control | Bluetooth + Infrared | Bluetooth |
| Voice | Google Assistant | Alexa |
| Picture | 4K | 1080p |
| Cast | Chromecast | – |
| OS | Google TV (Android 10) | Fire OS 7 (Android 9) |
| Power supply | USB-C | Micro USB |
After the boot time beat down, the scales are evened out almost immediately thereafter. The Chromecast's boot-time struggles don't impede its buttery smooth performance one bit.
Advertisement - Continue reading below
On paper, Chromecast with Google TV does have more souped-up specs than the Fire TV stick. What with the 2GB RAM to the Fire TV stick's 1GB and Bluetooth and an IR blaster where the Fire TV stick has just Bluetooth. Also, the 1080p picture output doesn't do the Fire TV stick any favors either.
However, much as the Fire TV stick has only 1GB of RAM, that's actually DDR4 RAM which is 3x as fast as DDR3. Also, Chromecast with Google TV has Bluetooth and an IR blaster. You can scroll navigate just fine using Bluetooth, but to control volume, you need to be in the TV's line of sight for the IR blaster. It's quite confusing, really.
Performance-wise, both streamers are bang for the buck. We will call this a tie, mostly because the Fire TV stick is cheaper and still able to hold its own against the godfather of Android TV boxes.
Winner: Tie
---
Related: Chromecast with Google TV Review: As good as it gets
---
Content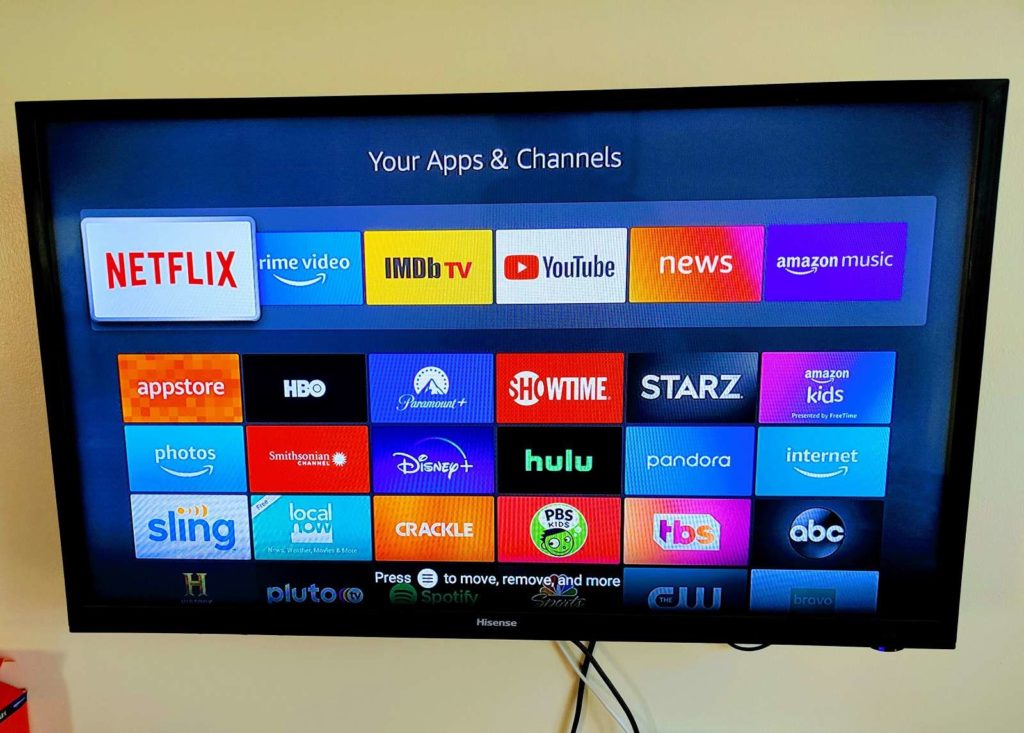 Firstly, when it comes to content, looking at numbers alone doesn't give you the full picture. Most content, as a matter of fact, comes from a handful of streaming apps i.e Netflix, YouTube, Prime Video, Hulu, HBO/HBO Max, Disney+, and Apple TV to mention a few.
Secondly, both Chromecast with Google TV and the Fire TV stick run Android TV albeit renamed to Google TV and Fire TV OS. Save a few titles that might be AWOL on the Fire TV stick (e.g DStv and Showmax in Africa), you will find most of the popular streaming services on both devices.
From my short time checking out the Fire TV stick, I am getting a niggling suspicion it's primarily a platform for Amazon. Every search result circles back to Amazon content. When I search for something with Alexa, the results push Amazon apps like Prime Video and Amazon Photos. Google for its part is more liberal with how it dishes out its content.
Advertisement - Continue reading below
The Fire TV OS lacks Google's algorithms that give excellent suggestions on what to watch based on what you have added to your lists or watched. A viewer has to be deliberate to get what they want for the most part.
Winner: Chromecast with Google TV
Picture quality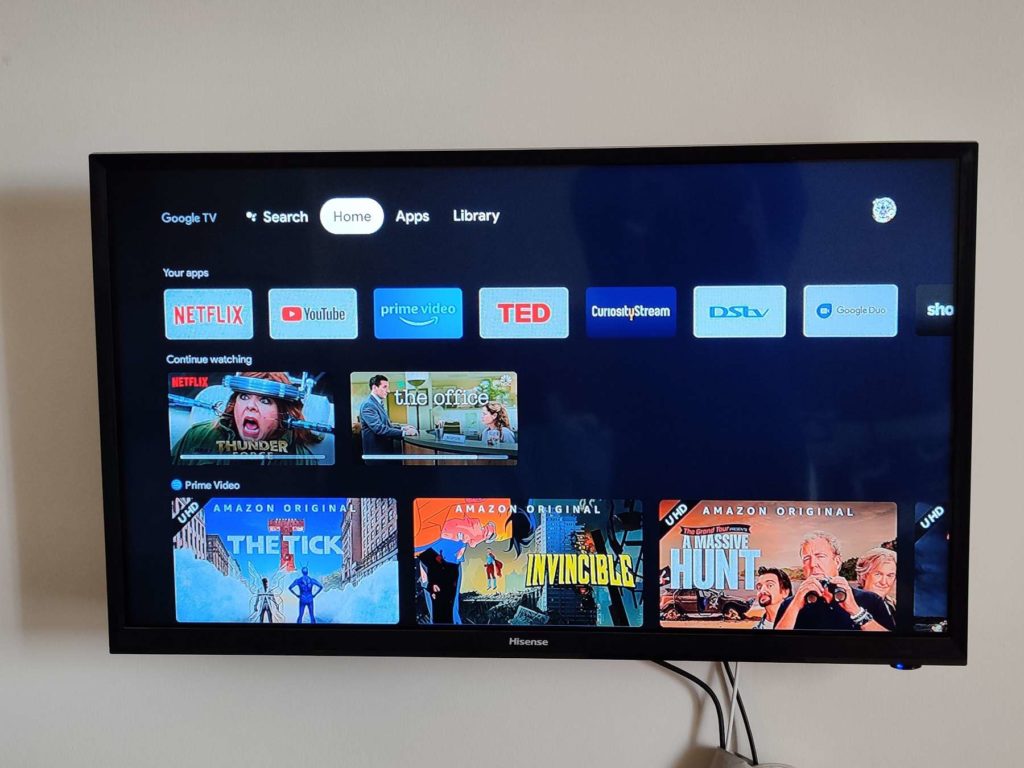 The Fire TV stick is at a disadvantage when it comes to picture quality. As it supports only 1080p at 60fps, it's nowhere near what Chromecast with Google TV's 4K UHD at 60fps with Dolby Vision HDR. In consolation, the Fire TV stick does support HDR 10, HDR10+, and broadcast HLG. For a more beefed-up contender refer to Fire TV stick 4K.
But that's on paper. If you have yourself a modest 1080p TV screen, either choice should suffice. Lots of viewers who can't afford to stream 4K without buffering will downgrade to 1080p and the world will continue to spin on its axis. Chromecast with Google TV takes this round, but I am not complaining about the Fire Tv stick's output either.
Winner: Chromecast with Google TV
Remote Control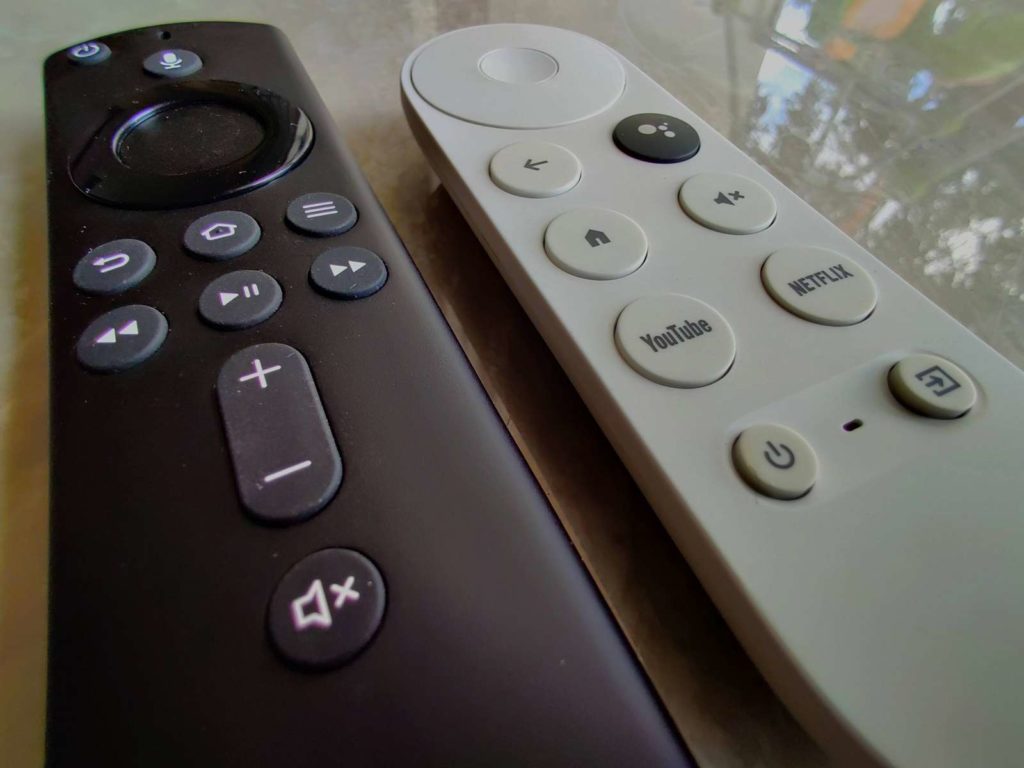 Both Chromecast with Google TV and the Fire TV stick have simplified remote controls from the usual fare. As is custom with streaming boxes, the remotes do the bare minimum and hence have fewer buttons than you would find on a TV remote or a set-top box. Chromecast with Google TV takes this a step further by getting rid of the Next /Pause /Play /Forward /Rewind buttons that you'll find on the Fire TV stick remote. The directional pad ably serves all these commands.
The Chromecast with Google TV remote has dedicated buttons for YouTube and Netflix which the Fire TV remote doesn't. That said, I don't actually use those buttons. My focus is usually on the TV and I often find myself using the directional pad to get where I need to go.
Both remote controls have a mic for voice commands powered by Alexa and Google Assistant. The voice recognition is top-notch on both devices, although we noticed that Alexa shamelessly pushes Prime Video content over other streaming apps.
Advertisement - Continue reading below
Winner: Tie
Casting
The whole premise of Chromecast is casting, if the name didn't give it away. Chromecast with Google TV taps into Google and Android's ecosystem to allow you cast all manner of content from various devices onto the TV. If not via the Cast feature on your smartphone, lots of apps support Chromecast as long as you see the cast logo when on the same network.
Unfortunately, the Fire TV stick doesn't enjoy the same privileges. I can neither use Miracast nor Chromecast to cast onto the Fire TV, which sucks in a major sort of way. My consolation before when I had the Roku Streaming stick was that at least Miracast can make do in the absence of Chromecast. The absence of casting support is another level of purgatory.
Winner: Chromecast with Google TV
Verdict
At the end of the day, these are both excellent Android TV boxes. Nevertheless, there will be winners and losers. Chromecast with Google TV thrashes the Fire TV stick 4 to 1 on Ease of Use, Content, Picture quality, and Casting. The Fire TV takes one for Boot time and ties in Design, Remote Control, and Performance.
Price and where to buy
The Fire TV stick offers a comparable viewing experience at only $29.99 on Amazon. The few years on the block have worked in its favor you can chance deals and discounts here and there. An extra 10 bucks get you the Fire TV stick 4K at $39.99 on Amazon which is more than Chromecast's equal. Chromecast with Google TV goes for a little bit extra at $49.99 on Target.