Chromebooks have come of age. Whether you are a college student, high schooler or a digital nomad looking for a lightweight, speedy and secure laptop with an all-day battery, the Chromebook is your best option. I have been a big fan of Chromebooks myself. I use one as my daily driver, specifically the Samsung Galaxy Chromebook Go. Even if it doesn't fall under the $200 price range, it's still one of the best choices for under $300 (it costs $299). But for today, we are looking at budget conscious users, or people who wish to try out Chromebooks without betting much.
Alright, Black Friday deals are all over the place, and for sure, this could be one of the best times to buy any Tech product. So like a treasure hunter, I have been scouting around for the best deals specifically for Chromebooks. Under $200, you have to tone down your expectations for the laptop though. Most options in this price range come with a 11 inch HD screen. So the display unfortunately isn't so great as you'll read from the reviews. In this price range, you're typically getting a Chromebook with 4GB of RAM and 32GB eMMC storage running either an Intel Celeron or Mediatek single or dual-core processor. So it's not heavy on Multitasking.
Advertisement - Continue reading below
The good news is all Chromebooks in this price range have almost all-day battery. That's 10 hours plus of battery use. They are also lightweight, typically weighing no more than 2.4 lbs. This is absolutely great for students attending class or someone travelling with a secondary laptop. So you can't ask more from a sub-$200 laptop other than fast boot times, simple interface, secure environment and cloud-ready lightweight machine. Alright, if you're considering a Chromebook in this price range, here are our best recommendations mostly from Amazon.
HP Chromebook 11a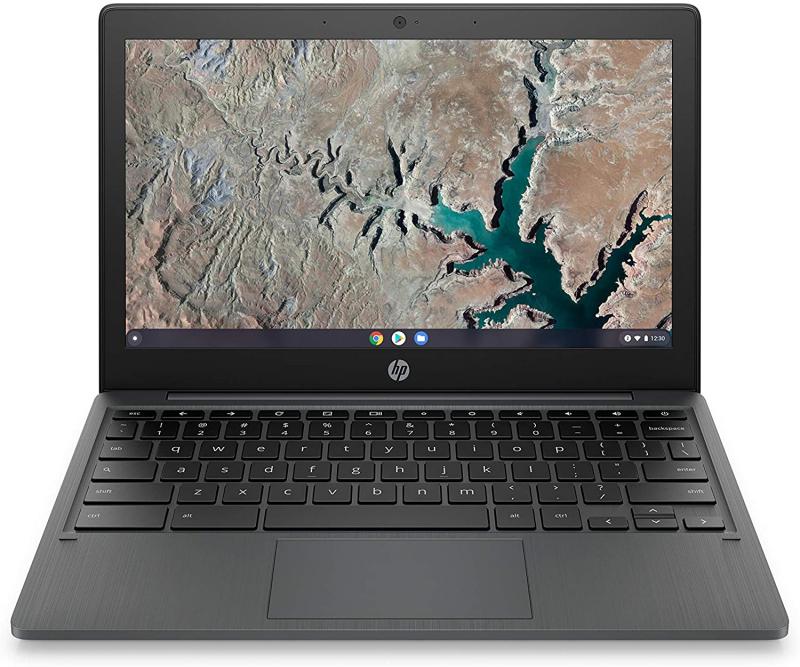 This is probably the cheapest Chromebook we have seen so far. Going for a mere $139.99 on Amazon, this 11.6 inches Chromebook (11a-na0010nr, 2020 Model) features a screen resolution of 1361 x 768 pixels(HD) and weighs just 2.36 lbs. It's undoubtedly one of the best deals right now. This Chromebooks is powered by MediaTek MT8183 processor, has 4GB RAM and 32GB eMMC Storage. This Chromebooks has mostly positive reviews but some users complain of its flimsy screen. This model comes in Ash Gray and if you want the Touchscreen version, you'll have to part with $229.99.
ASUS 11.6" Chromebook C223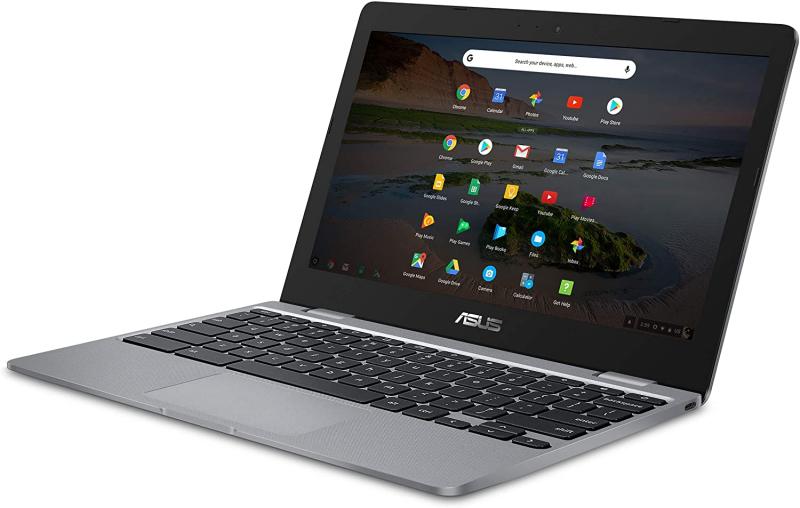 This Chromebook is another super budget laptop you can buy right now. At just $134.99 on Amazon, this Chromebook has a 11.6" 1366×768 Anti-Glare HD Display and weighs just 2.2 lbs. It's powered by the Intel Celeron N3350 Processor, has 4GB DDR3 RAM and 32GB eMMC storage. It also comes with 1-Year Free Google 100GB Cloud Storage. Asus has a great reputation for producing quality laptops especially with great keyboards. My primary beast for intense workloads for instance is the VivoBook F510UA-AH55 which I have been using for more than two years. So I am totally sold on Asus products and from the reviews, this Chromebook C223 scores highly for a budget laptop.
If you miss this deal, then consider the ASUS Chromebook CX1. It's exactly the same in specs and features as the Chromebook C223, but more costly. It's priced at $169.99. Only buy it if you can't get the C223.
Lenovo IdeaPad 3 11 Chromebook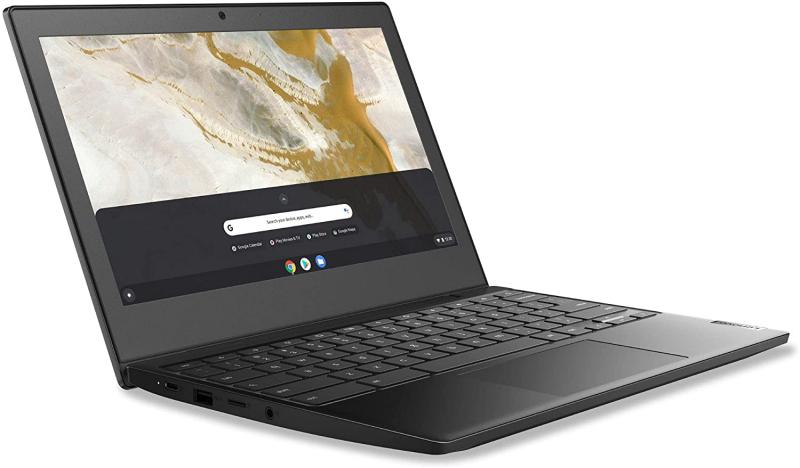 Another great budget Chromebook you should consider is the Lenovo IdeaPad 3 11 Chromebook . At just $149.99, this laptop is one of the best deals you find right now. Like other Chromebook's in its price range, it features a 11.6" 1366×768 HD display and weighs 2.42 lbs. It's powered by a more powerful Intel Celeron N4020 processor and comes with 4GB LPDDR4 RAM and 64GB eMMC storage, twice as much as its peers. This laptop also has a lot more ports than its counterparts; two USB-C ports, two USB-A, a MicroSD card reader and 3.5mm audio jack. Of all the most popular laptop brands, Lenovo tends to produce devices with the value for money. Call them the Xiaomi for personal computers.
Samsung Chromebook 4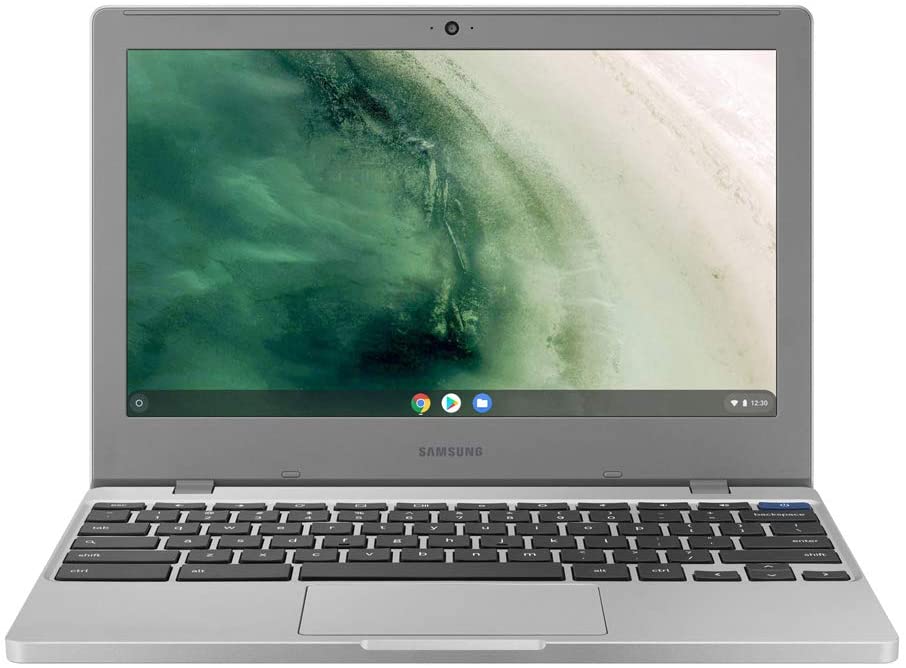 Samsung has been in the Chromebook business, but in the premium category which arguably didn't pan out well for them. As a result, Samsung has some budget options, the latest being the Galaxy Chromebook Go (which I use). However, the Samsung Chromebook 4 is its predecessor launched in 2019 and is now going for just $136 on Amazon (consider this $169 link if that's out of stock). This is clearly a Black Friday deal because this laptop is usually priced at $230. The Samsung Chromebook 4 features 11.6″ HD LED (1366 x 768) display, N4020 Intel Celeron processor, 4GB LPDDR4 RAM and 64GB eMMC storage. So it's more or less like the Lenovo IdeaPad 3 11 Chromebook specs-wise.
Advertisement - Continue reading below
Lenovo Chromebook Flex 3 11″ Laptop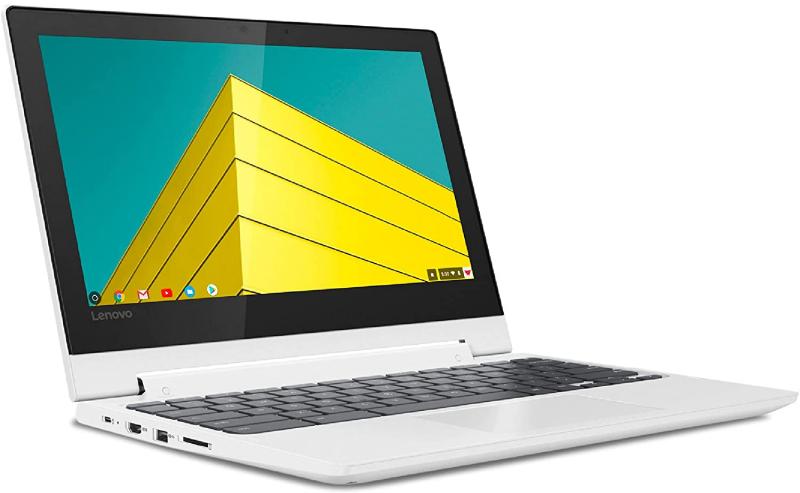 If a 2-in-1 convertible Chromebook is what you're looking for, then the Lenovo Chromebook Flex 3 11″ Laptop going for just $159.99 is the most budget convertible you get right now. Alright, let's talk about convertibles for a second. These laptops usually support touch screen functionality and easily turn into tablet form-factor usually by flipping around by up to 360 degrees. This laptop comes with a 11.6-inch touchscreen display, is powered by MediaTek MT8173C processor, 4GB of RAM and 64GB eMMC storage. It's the predecessor to the more recent and costly $328 Lenovo Chromebook Flex 5.
Lenovo Chromebook S330 14" HD Laptop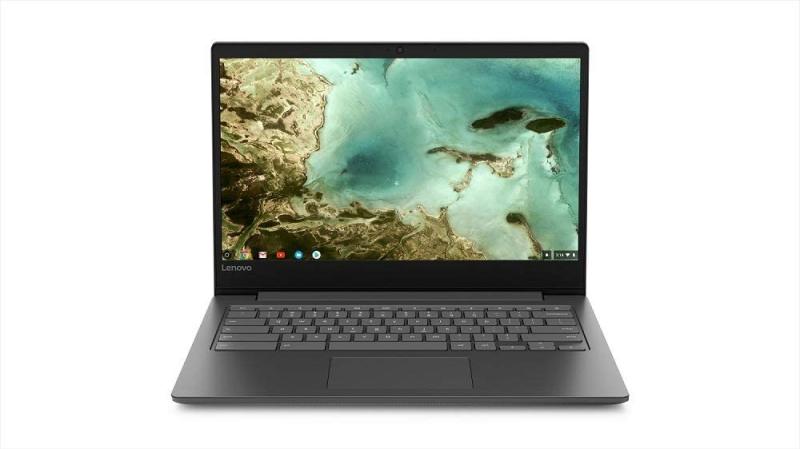 Looking for something with a bit of a bigger displayer, then this Lenovo Chromebook S330 14-inch HD Laptop is your choice. For just $160 for a 14" Chromebook, Lenovo once again proves it offers the best value for money. Typically Chromebooks this big are at least over $200, so consider this a time-limited Black Friday deal. Besides its 14" bigger screen, this laptop is powered by MediaTek MT8173C Processor, 4GB OnBoard LPDDR3, 32GB eMMC SSD storage. Keep in mind that this Chromebook will receive updates upto 2025. You can also get it at $196 just incase you missed the first deal.
Acer Chromebook 311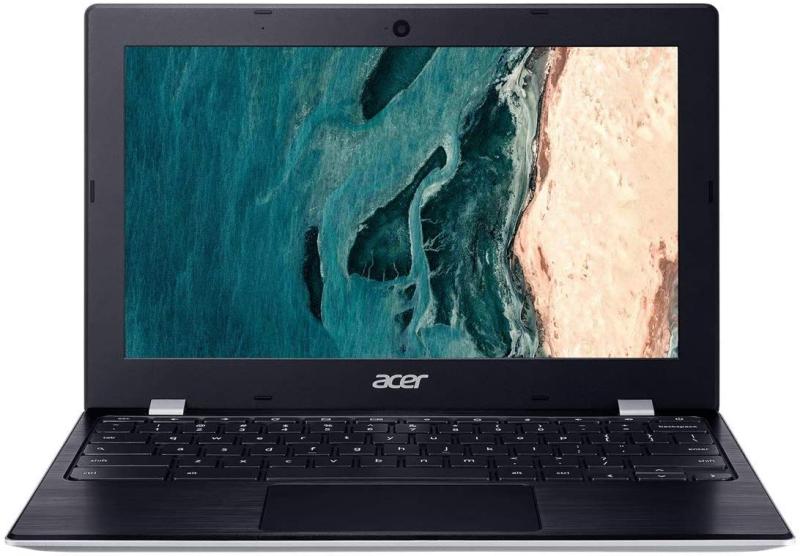 The Acer Chromebook 311 is another budget 11 Inch Chromebook priced at $164. It's powered by Intel Celeron N4020 Dual-Core 1.1GHz Processor with Intel Burst Technology up to 2.8GHz (4MB L2 cache), 4GB LPDDR4 RAM, 32GB eMMC storage. You get a number of ports with this laptop; two USB 3.1 Type-C ports, there are also two USB 3.0 Type A ports, and a microSD slot. You can also get the cheaper $153.99 powered by N4000 Intel Celeron processor instead.
Lenovo IdeaPad Duet 10.1″ (refurbished)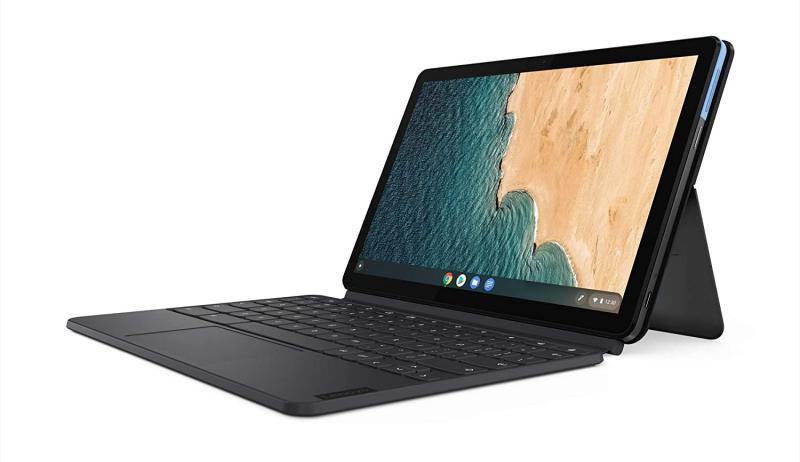 If you don't mind great Tech that's refurbished, then you want to consider this Lenovo IdeaPad Duet 10.1″ priced at $182.99. This Chrome OS tablet PC is considered one of the best Chromebooks. It's a tablet and can be used as a PC as well thanks to a detachable keyboard. I think I prefer this to convertible 2-in-1 models. This Chromebook has a full HD display, is powered by a Cortex A13MediaTek Helio P60T 8-core 2GHz processor, 4 GB DDR4 and has 64GB SSD storage. If you're thinking of buying an Android tablet, I'll have to stop you right on your tracks. This is a great option and a good alternative to Apple's entry-level iPads. If you insist on a new version, it'll set you back $299.
Asus Chromebook 14-inch Laptop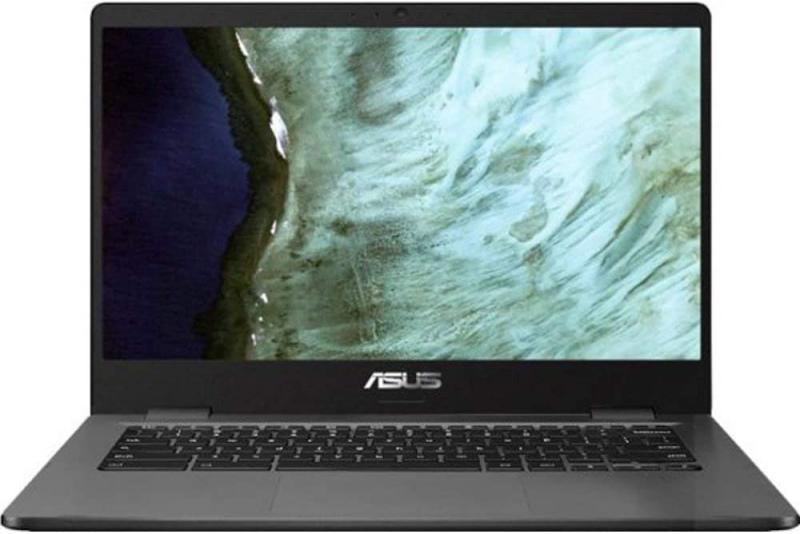 This Chromebook is for users looking for a bigger Chromebook and don't mind the display. This Asus Chromebook(C423NA-BCLN5) comes with a 14 inch display 1366 x 768 LED HD Display. So it's not a Full HD screen. It's powered by Intel Celeron N3350 Processor (Dual-Core, 2.4GHz, 4MB Cache), 4GB DDR4 RAM and 32GB eMMC storage. The average price of this Chromebook is about $230 from other sellers, but you're getting it at $172.99 from this seller if you buy it right now on Amazon.
Lenovo Chromebook 3 (14")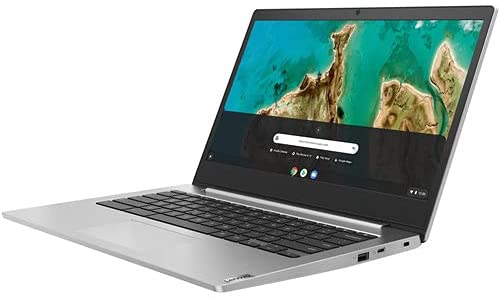 This is another 14″ Chromebook powered by Intel Celeron N4020 1.1GHz processor that turbo boosts to 2.8GHz. It has 4GB of RAM and 32GB eMMC storage and comes with standard Chromebook ports which include a USB-C port, USB-A, headphone/mic combo and a lock slot. Lenovo compromised with the screen opting for an HD (1366×768) anti-glare display instead of going Full HD. At $178, you can't expect much from lthis Chromebook.
HP Chromebook 14-inch HD Laptop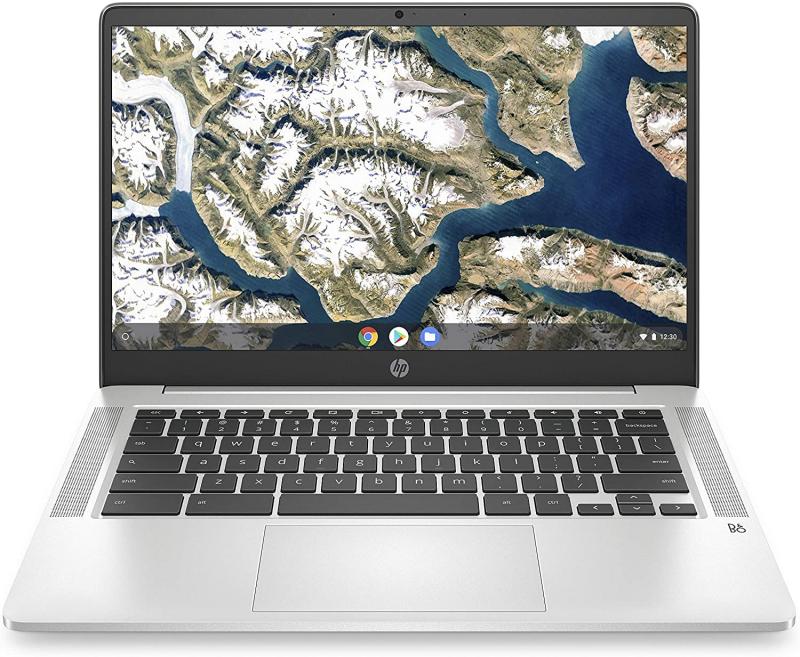 Like the Lenovo Chromebook S330, this HP Chromebook (14a-na0010nr) also has a bigger 14 inch anti-glare display. Unfortunately, like the Lenovo, it's not a Full HD display as it has a maximum resolution of just 1366 x 768 pixels(HD). It's powered by Intel Celeron N4000 instead of the MediaTek MT8173C processor. It has the standard 4 GB LPDDR4-2400 SDRAM and 32GB of eMMC storage. This Chromebook is currently going for $199 which is definitely Black Friday deal. This same laptop goes for $199 at Newegg and $237.99 at BestBuy.
Alright, that's it from us. Keep in mind that prices are constantly changing, so our listed price might be out of sync with what's live on the respective stores. If you know of any deals, let us know in the comments below.
Advertisement - Continue reading below
Disclaimer: This website might earn affiliate commission fees from some of the products listed here.