A few years ago, the media was awash with stories of how SSD shelf-life was only a fraction of the die hard HDDs. Now that we know that it was all bollocks, I guess it's about time we invested in some beefy SSD to give our PCs a new lease on life.
Solid State Drives (SSDs) are designed with NAND technology and unlike Hard Disk Drives (HDDs), they don't have moving parts but rather make use of flash memory to exponentially improve their read/write speeds.
Advertisement - Continue reading below
Recommending SSDs isn't so cut and dry as you might expect. Before splashing out on an SSD, its vital you do some digging about what will work for you. Different PCs support various interfaces, and form factors that there's no one-size fits all. Lucky for you, we have broken down some of the terminologies below for your perusal.
TL;DR: Top 5 Solid State Drives (SSDs) of 2021
Best 2.5 inch SATA SSD
Best Value 2.5 inch SATA SSD
Best PCIe 4.0 SSD
Best PCIe 3.0 SSD
Best M.2 NVMe SSD
Model
Samsung 870 EVO
Crucial MX500
Samsung 980 Pro
Samsung 970 EVO Plus
Western Digital Black SN850
Interface
SATA 6Gbps
SATA 6Gbps
PCIe 4.0 x4
PCIe 3.0 x4
PCIe 4.0 x4
Form Factor
2.5 inch AHCI
2.5 inch AHCI
M.2 (2280) NVMe
M.2 (2280) NVMe
M.2 (2280) NVMe
Capacity
250GB, 500GB, 1TB, 2TB, 4TB
250GB, 500GB, 1TB, 2TB, 4TB
250GB, 500GB, 1TB, 2TB
250GB, 500GB, 1TB, 2TB
500GB, 1TB, 2TB
Sequential Read Speeds
560 MB/s
560MB/s
Up to 7000MB/s
Up to 3,500 MB/s
Up to 7000MB/s
Sequential Write Speeds
530MB/s
530MB/s
Up to 5100MB/s
Up to 3,300 MB/s
Up to 5300MB/s
Pros
*Great performance *5 year warranty
*AES-256 Encryption
*2.5 inch & M.2 options
*Affordable
*Reliable performance
*2.5 inch & M.2 options
* AES-256 Encryption
*SSD Toolbox & cloning software included
*PCIe 4.0 performance over 10x faster than SATA
*AES 256-bit encryption
*5 year warranty
*Excellent Samsung Magic Software
*Affordable
*PCIe 3.0 performance 5x faster than SATA
*AES 256-bit encryption
*5 year warranty
*Excellent Samsung Magic Software
*PCIe 4.0 performance 10x faster than SATA
*5 year warranty
*Outcompetes Samsung 980 Pro in some metrics
*Excellent for gamers


Cons
*High cost per GB
*SATA limits performance
*Smaller capacities slower than larger variants
*SATA is slower than PCIe
*High cost requirement to upgrade.
*Not widely supported yet.
*Not as fast as PCIe 4.0
*Cheaper alternatives
*Sequential write speeds drop under heavy load
*AES 256-bit encryption not supported
*Runs hot under heavy load.
Price/500GB
$59.99
$52.99
$149.99
$169.99
$94.99
Here are a few salient points to consider before you purchase your SSD:
Form Factor: 2.5inch vs M.2 SSD
When you're buying an SSD, you have two options to choose from, namely; the more commonplace 2.5 inch SSD (exact size as HDD), and the wafer-thin M.2 SSD. The M.2 is around the same size as a RAM chip.
Now, not all laptops have M.2 slots, and not all M.2 slots are PCIe. Due diligence is advisable before you purchase an SSD that isn't compatible with your PC. Verify your laptop specs online or open it up and look around the motherboard.
The 2.5inch form factor is by far the most common and all it will take is swapping out your HDD for the SSD for that performance boost. Usually, the M.2 slot is only a complementary option to the 2.5 inch slot which for most part is standard unless you have an ultra-thin notebook.
---
Related
Advertisement - Continue reading below
---
Interface: SATA vs PCIe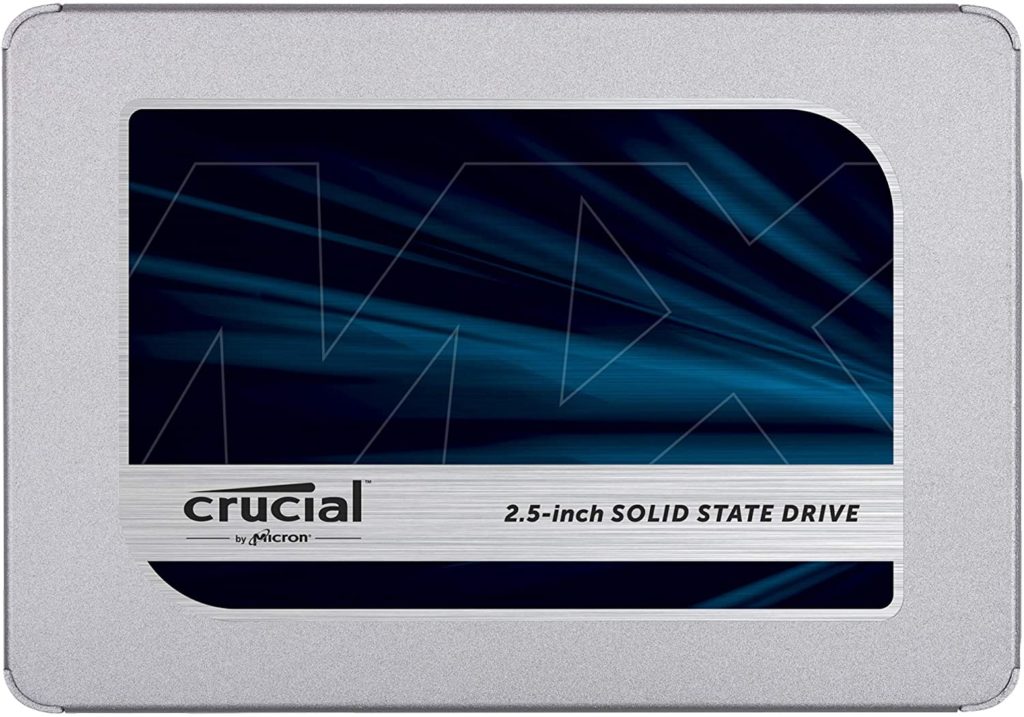 Most 2.5 inch SSDs on the market tend to utilize the (SATA III) SATA 6Gb/s interface, a throwback to the HDD days. The limitation of SATA III (identified by the L-shaped connector) is the AHCI interface. The maximum sustained read and write speeds you can expect from SATA III is roughly 550MBps (6Gbps). Real world speeds rarely top this figure.
The same applies to M.2 SSDs utilizing the SATA interface. In this case, there's no comparative advantage between purchasing M.2 SSD or 2.5 inch SSD as the underlying interface will stay the same. Initially, most SSDs supported only the SATA interface, flaws and all. However that all changed with the launch of PCIe.
Right now, M.2 SSDs can potentially leverage the much faster PCI Express interface and NVMe SSDs for blistering fast sequential read and write speeds. Unlike a SATA SSD which uses a cable to connect to the motherboard, a PCIe SSD plugs directly into a computer's motherboard to squeeze every last drop of the speed force.
The most common interface on the market is PCIe 3.0, although the latest PCIe 4.0 interface (offering double the bandwidth at 16GBps) is gaining steam. The only drawback of PCIe and I am nitpicking here, is that it might consume more power than a SATA SSD from the added performance oomph.
Protocol: AHCI vs NVMe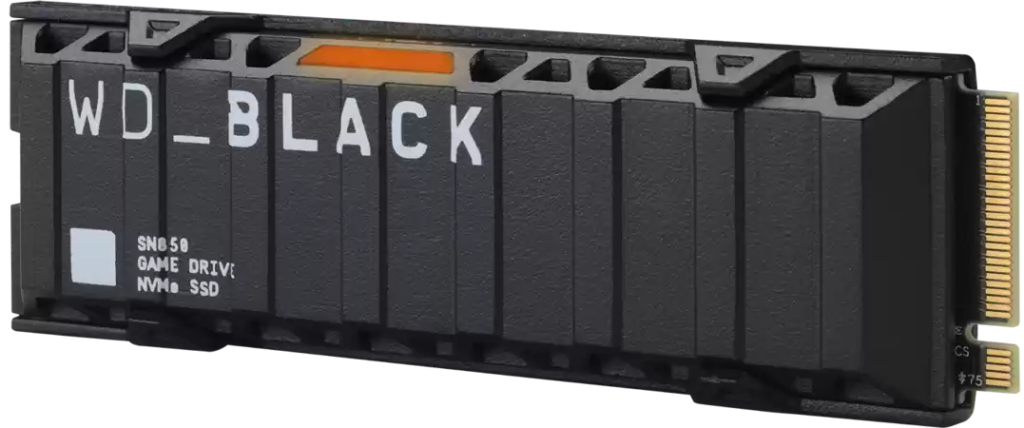 We touched on AHCI already and to reiterate what we said, AHCI was created in a bygone era when HDDs were the defacto storage devices. The standard was repurposed for SSDs and all was rosy for a second there, but the bottomline was that AHCI was in truth holding back SSDs from their full potential.
While we won't get into specifics, what you should know is that AHCI is optimized for high latency rotating media (HDDs) than low latency non-volatile storage (i.e SSDs).
These limitations among other factors necessitated the development of an entirely new standard. The NVMe protocol super charges the SSD enabling it to reach much better read-write speeds, have lower latency, and higher IOPS (input/output operations per second). For contrast, a PCIe NVMe SSD can reach speeds of 3500MBps while SATA SSDs with AHCI can only muster 200MBps to 550 MB/s.
Closing Remarks
As a rule of thumb, your PC will determine what SSD it supports. Some PCs have M.2 slots which can either be SATA or PCIe. Midrange to lower end PCs are most probably SATA, and in that case, Samsung 870 EVO or Crucial MX500 might be your best bet. For regular user, a performance upgrade from HDD to SATA SSD is good enough.
Advertisement - Continue reading below
Users who have higher system requirements are better served with PCIe 3.0 NVMe SSDs which offer a decent performance-price ratio. A Samsung 970 EVO Plus is a good bet. You get sequential read/write speeds of up to 3500 MB/s which is 5x faster than a SATA SSD. Not too shabby. PCIe 4.0 NVMe is a reserve of an aficionado. For one, most current PCs don't support PCIe 4 to begin with, so I guess its not yet its time to shine.