Summary
Once again Tecno has proved that they can make good smartphones that actually compete with all the big brands. If you still compare Tecno phones to the counterfeit no-name brands, the Tecno H7 will vaporise all your skepticism.
The H7 spots a better design, bright display, improved camera, new User Interface(UI), the much-needed Over The Air (OTA) software updates, more horsepower by a 1.3 Ghz Quadcore processor with 1GB RAM for fast performance not to mention a host of free accessories all at an amazing price point. 
Advertisement - Continue reading below
The H7 comes with a disappointing plastic back cover, excludes a dedicated camera button and forfeits  image stabilization feature which we found unappealing. 
However, if you are graduating from an entry level smartphone and wish to upgrade to an awesome budget smartphone, the H7 is Tecno's gift to you.  We first gave you our first impressions with the device and here we give you the Tecno H7 review complete with specifications and our own experience using the phone.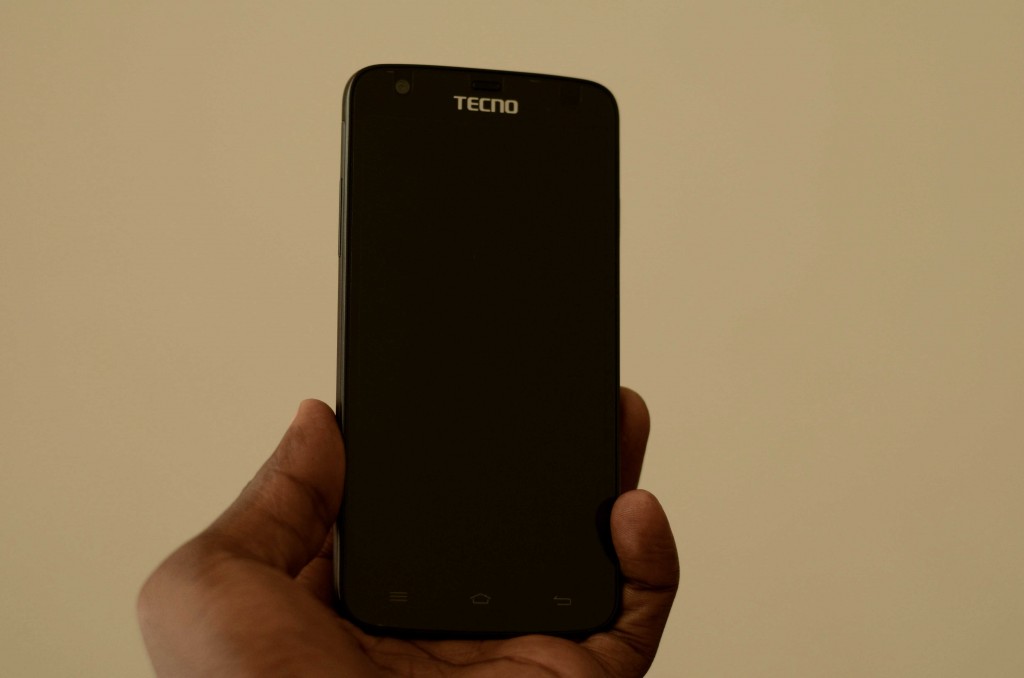 Unboxing: A few surprises In the Box
This is a very exciting part for many and this time, Tecno has some little surprises for you in the box. The H7 comes in a white compact and well branded box. You will actually have to break two seals to get to the H7 and when you do, you find the H7 neatly packed in. Below the H7, you will find compartments that house white earphones, the back cover, the battery and the travel charger. The H7 also comes with a pre-installed screen protector and an 8GB memory card.
In two separate packages within the same box, you will find the new Tecno Smart Cover and a white 5200mAh battery bank with a USB cable. There is also a manual (that no ones reads), a promotional Palm Chat Flyer and a 13 month warranty card. There is something new with the H7; Yes!  even though there are two SIM slots, one of them is surprisingly a Micro SIM.  You will have to go to your service provider to cut you a Micro SIM card as your ordinary SIM won't fit in the second slot.
H7 Specifications
Released: May 2014
Available: June 2014 (in Uganda, Kenya, Ghana, Nigeria – Africa)
Colors Available: Black, White, Elegant Blue and Coffee
SIM: Dual SIM ( 1 Mini and 1 Micro)
Operating System: Android 4.2 Jelly Bean upgradable to 4.4 Kitkat
Network: GSM/WCDMA
Band: GSM900/DCS1800/W2100
CPU: 1.3GHz Quad core MediaTek 6582 Processor
Memory: 4GB ROM, 1GB RAM, Micro SD Slot expandable up to 32GB
Battery: Capacity – 2020 mAh, Talk time – 6.5 Hours, Standby time – 200 Hours
Data: GPRS, EDGE, 3G, 3.75G
Dimension: 143.5*72.7*8.75mm
Weight: Not Verified
Camera: 8.0MP BSI Rear, 2.0MP BSI Front camera, Auto focus, (Image size : Front-facing 1600*1200 Rear-facing 2448*3264) Flash Light, Video recording, Video calling.
Display: 5.O" TFT – IPS display with 540*960 Resolution
Entertainment: FM radio, Voice recording, E-book reader, Built-in games
Connectivity: GPS navigation, WIFI(WLAN), Bluetooth V.3.0, 5 pin Micro USB port, 3.5mm Earphone jack.
Sensors: Gyro -sensor, Light sensor and Proximity sensor.
Common Tools: Torch, Calculator, World clock, Alarm, Memo, Calendar.
Multimedia: Audio format – MWAV/MP3/MIDI/APE/MP2/AMR/FLAC
Ringtone format – MIdI/MP3, Video format – AVI/3GP/MP4/MKV/WEBM
Image format – BMP/JPG/GIF/PNG
Advertisement - Continue reading below
What's New?: Interface, Tweaks and Features
The NEW UI
We first saw this new UI teased on the Tecno H5 that we reviewed. We aren't sure when Tecno first featured  this new UI but it sure does look great on the H7. We will be doing a review of the new UI separately but it sure has changed the Tecno experience significantly. What we aren't sure is if Tecno is boldly coming out to say they have their own custom UI like the HTC Sense or the Samsung's TouchWiz or Huawei's Emotion. For now they seem to be keeping it under wraps since they haven't given it a name yet.
USB OTG (On The Go): Directly plug your flash to your phone!
USB On-The-Go, often abbreviated USB OTG or just OTG, is a new feature that allows USB devices such as digital audio players or mobile phones to act as a host, allowing other USB devices like a USB flash drive, digital camera, mouse, or keyboard to be attached to your phone. What this means is you can actually connect a USB flash drive or other device to your phone like you do on a PC.
Dolby Sound Effect: Great sound finally on your Tecno
Tecno is making all efforts to improve their phones in every way and this is one of those features. Many of you may not notice the difference but Tecno included the "Dolby" sound effect in the H7 making its sound better. Think of it like HTC and beats in the HTC One.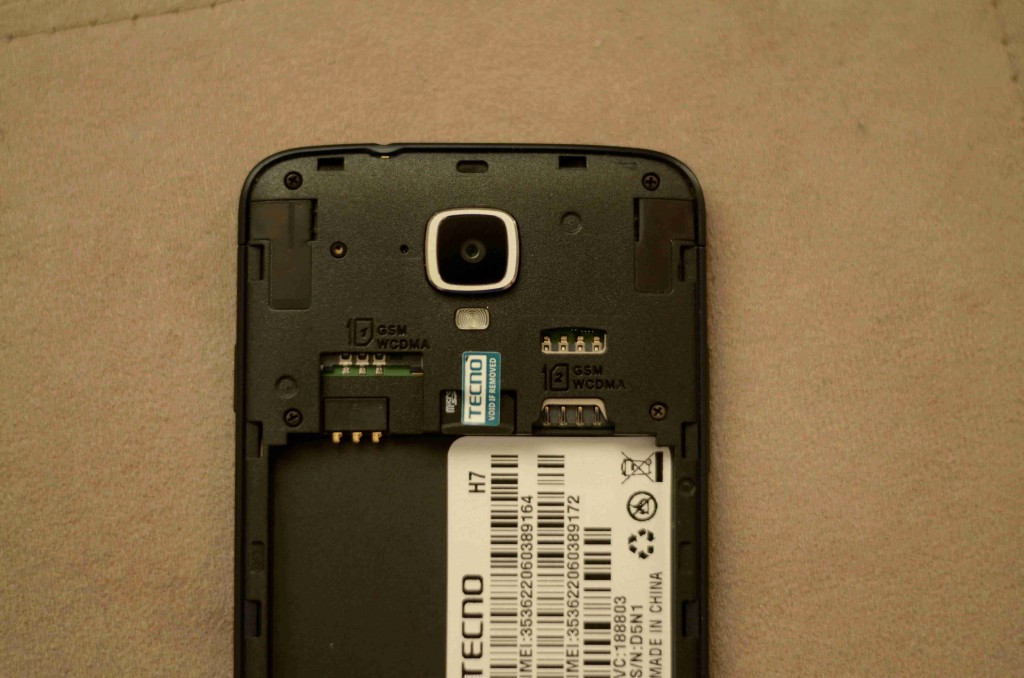 Dual SIM but one is a Micro SIM
Of course we love the dual SIM feature and we wrote about the fact that its one of those features that are actually important in designing a phone for Africa. The difference here is that with the H7, Tecno made one of the SIM slots a Micro meaning the ordinary SIM card won't fit in the 2nd slot. We aren't sure whether the move was a design issue to help make phones slimmer — fortunately, both slots are 3G capable.
Smart Cover: A much smarter phone cover
This time, Tecno has included (not just the ordinary flip cover/case but) a smarter cover that allows you to answer calls and access notifications without opening the cover. Flipping the cover on and off the screen will automatically wake up the phone or put it to sleep while the interactive view window allows you to accept or reject incoming calls all without opening the cover. The Smart cover isn't  magnetic so it doesn't clip onto the screen like we expected. Our initial fear was that this will make it susceptible to operating the phone unintentionally but to our surprise, we did not experience any issues with it while we had it.
Display: Not an HD display but it's good all the same
For many of us, it's hard to tell the difference between Smartphone/Device displays. IPS, TFT, LCD, AMOLED, HD, QHD etc. We will be dealing with that in a separate article. That said, the H7 has a resolution of 540*960 that is sharp and bright enough for all your viewing pleasure. Also, this time Tecno has shifted from the usual TFT to an IPS display. IPS (In Plane Switching) display technology is said to have benefits like low power consumption that improves your battery life compared to TFT (Thin Film Transistor) displays.
*(We weren't able to verify if Tecno is using a purely IPS or TFT display or both as the specs on the Tecno website assert that the material from which the screen is made is TFT and the resolution is IPS which is quite confusing)
Advertisement - Continue reading below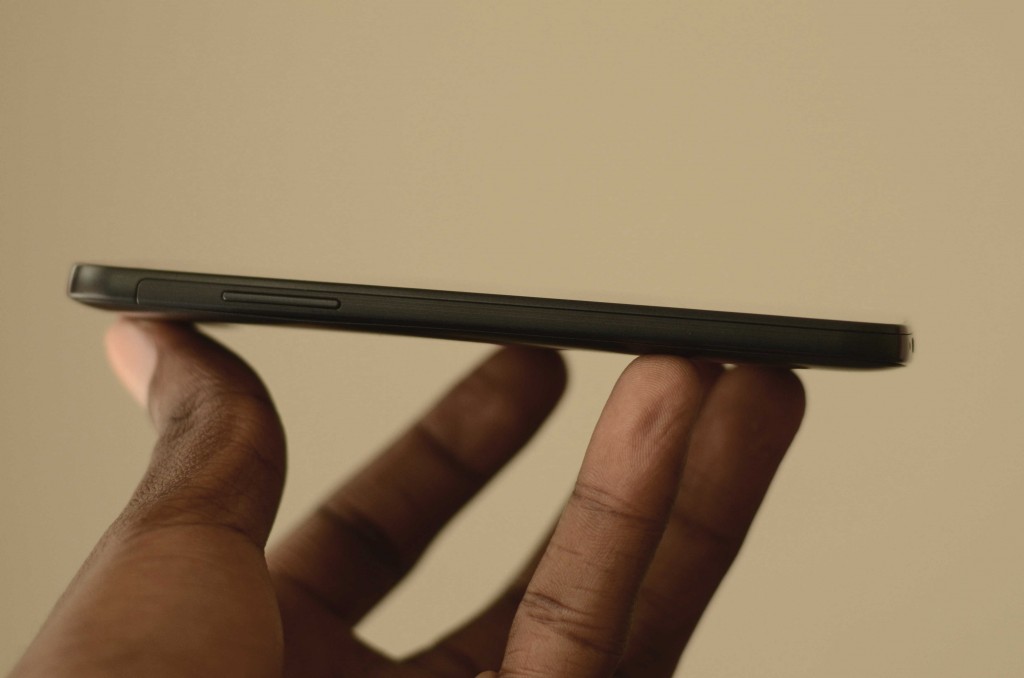 Design: Lovely design in a cheap plastic body
Design is a major decision driver when purchasing a phone and Tecno has maintained a pretty impressive design on it's latest phones — something that remains crucial for their performance. The H7 has an excellent flat design with a Tecno Logo both on the front and the back.
The H7 is only 8.75mm thin, with dimensions of 143.5*72.7mm. The phone size and weight feels light and comfortable in the hand even though we also weren't able to verify the actual weight of the H7. In the new design Tecno replaced the upper charging port with a lower one while keeping the audio jack above. They have also removed the dedicated camera button leaving the Volume Keys on the left and the power button in the right. Its unfortunate that they replaced the poly-carbonate back cover with a totally plastic one that also feels cheap. We also had to get used to accessing the Volume and Power buttons as they felt very thin and a little hard to reach.
Performance: H7 will handle anything you can throw at it
To fire it up, the H7 comes with a 1.3GHz Quad core MediaTek 6582 Processor. This is further aided by the 1GB RAM that gives you somewhat enough memory to multitask and run all the apps you want at a go. We put the H7 to the test and we found a couple of interesting things.
The H7 is fast and fluid in responding to commands and opening up apps almost instantly without actually slowing down. We were also impressed with the fact that we deliberately opened so many apps and kept switching between apps in the task manager and the H7 remained fast and responsive. To take it a notch higher, we clogged the phone memory and the RAM with as many apps as we could run concurrently (about 15) to see when the H7 would slow down.  We managed to hit 30 more apps on top of the pre-installed ones(about 60) before the H7 slowed down which we found quite impressive.
As usual, we downloaded some games like Temple Run, Angry Birds that many times put the phones processor and memory to task and the H7 still ran smoothly.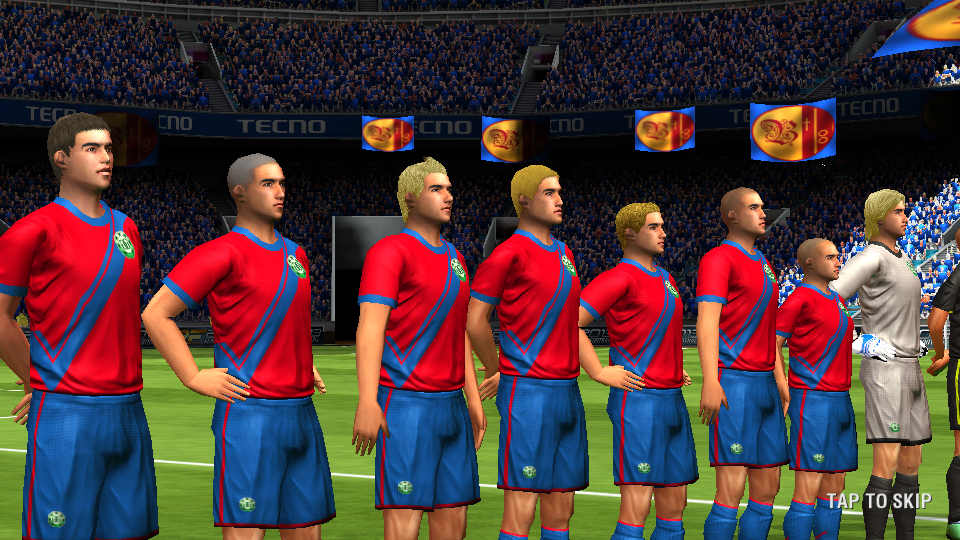 Pre-installed Apps: Whatsapp, Facebook, Chrome and many others to help you get started
As always Tecno brings you a phone with a couple of pre-installed apps that they think you will need. In the H7, a couple of Apps came pre installed. There's the Google Apps that come on every Android Phone like Google, Maps, Calendar, Navigation, Gmail, Clock etc. then there's the Tecno Installed apps that include Facebook, Opera mini, UC browser, Carlcare, Flash share, Palmchat, Gameloft, WhatsApp, flashlight,
Advertisement - Continue reading below
Unlike in the Phantom A+ Tecno omitted the Quick start Guide App (the one that gives you a quick tutorial on using the phone), Assistant which was a repository of App APK's you can install even when offline was replaced by PalmPlay which literally does the same. Tecno has also  has added the BackUp and restore App, Blackberry's BBM messenger, Du Battery Saver Pro version, a Wallpaper and themes app, Chrome Browser, GO keyboard among others.
The Problem with the pre installed apps is that after activating your phone, most of them need updates and they use up phone memory but fortunately, you can uninstall them at will.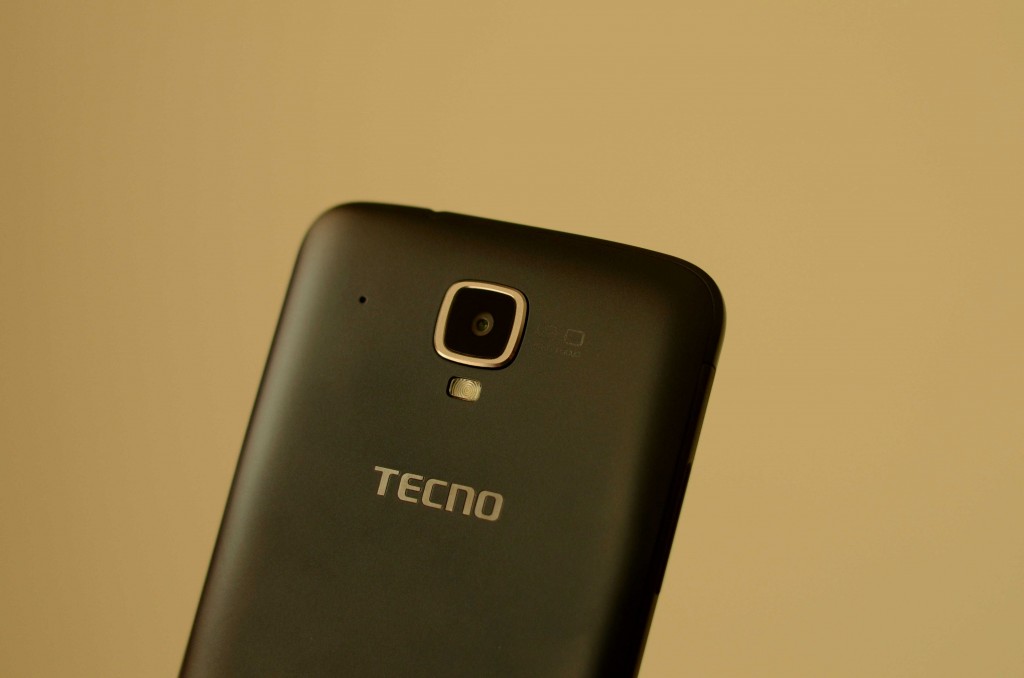 Camera: Significantly Improved but still no Image Stabilization
The H7 comes comes with some salient but major improvements to the camera. ( We will be doing a separate full H7 camera review) However, I will run you through the features the H7 camera has.
With an 8MP rear and 2MP front Camera, Tecno this time embedded BSI (BackSide Illumination) technology that improves a camera's low light performance. Both the back and front camera have BSI embedded making the new Tecno camera better in comparison to the Tecno Phantom that didn't have this improvement. The Images are also significantly sharper in resolution with no added pixels to the camera.
The H7 camera settings allow you to manipulate exposure, White balance, ISO and multiple color modes among others. Tecno also added Touch and Voice capture to the H7 that lets you capture an image by touching any part of the screen or by just saying "Capture". Another new feature is the Photo frames that superimposes a frame from which you then can take an image giving the photo a different feel.
Our major disappointment with the H7 camera is that Tecno has still refused to include image stabilization or what we normally know as "anti shake". What this means is that both you and your subject have to be very still for you to capture crisp images. Any shake will get you blurry images making it difficult to take action images. Another disappointment is that the flash cannot fire up when recording Video which is disappointing.
Entertainment: 8GB SD card, 5" IPS display, Dolby Sound and Games
As always most Tecno phones are made with entertainment in mind below we look at what makes the H7 made for entertainment.
Advertisement - Continue reading below
Earphones
The earphones are white in color and about a metre in length. They are the normal 3.5mm jack pin so they should be able to work on many of your other appliances as well. We were quite disappointed with the Phantom A+ earphones in delivering quality sound and also in their durability. We see a notable improvement in sound quality with these ones even though there's nothing particularly outstanding. The earphones also have one control button that allows you to pick a call when connected to the phone but can also pause and play a song when listening to music.
Revamped Music App
Tecno took the time to revamp the music App. First and foremost is the quick access buttons they added for the app. Swipe the Phone menu from the Home screen to the left and you can access Music or Radio. You can also access music from the lock screen by swiping it to the left and the phone will play music while still locked.
The Music App now has tiles that help you browse music by Album, Artists, Genres playlists or all music. From the all songs tab, you can swipe left or right to go to the next song or you can use the controls.
Multiple media formats
The H7 supports multiple music formats with chances that it will play most of if not all your usual formats for both Video and Audio
Large screen  Display
The 5' large display gives you enough screen real estate for a crisp resolution to enjoy your movies and videos. The resolution is sharp and the display also had really good viewing angles for your viewing pleasure.
Games
Tecno sometimes misses the mark on the games especially for the fact that they are competing with lots of award winning games from the PlayStore. This has however not stopped them from providing you with so many games in  partnership with Gameloft. Some of the games include Danger Dash which is just like Temple Run and Green Farm 3. Most notable is the RF Tecno Football App which must have been included in the Spirit of World Cup. The game is graphic intensive and very detailed and most football fans would love it. Tecno also included a Gameloft apps store that has lots of free and paid games. We played both Danger dash and Green Farm 3 and enjoyed them
Radio
As is the norm, the H7 has a Radio and this time, they have added a record feature so you can record your favorite show for listening later.
SD card
In the H7 Tecno also included an 8GB SD card to get you started and should it not be enough, you can upgrade it to a maximum of 32GB for all your music and Movies.
The above features make the H7 an entertainment hub of sorts – everybody wants a phone that will keep them entertained.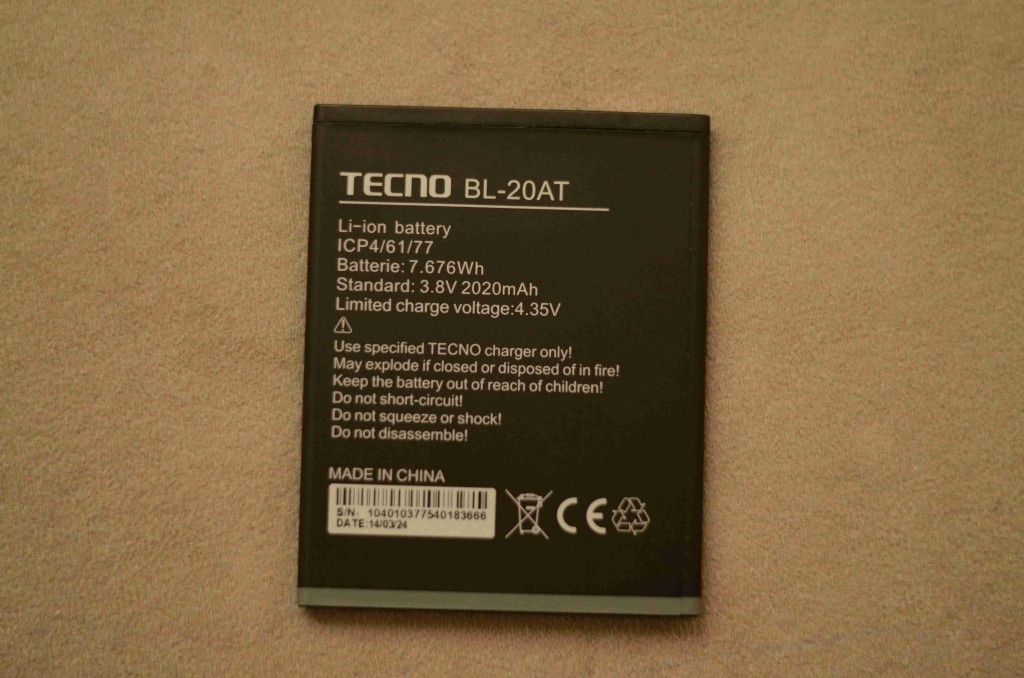 Advertisement - Continue reading below
Battery: 2020 mAh Battery Could Have Been  Better but together with the Battery Bank, We are Fine
As usual battery is a crucial thing to consider when buying a smartphone.  The H7 comes with a 2020 mAh battery which we put to the test. On a full charge, We went 10 hours on 3G but without heavy usage. We did the usual; picked up a couple of calls,  occasionally checked social media, emails, texting and chatting on Whatsapp — light usage.
With heavy usage, the H7 battery couldn't take the heat. On a full charge, we were  constantly surfing the web, checking email, tweeting, facebooking and chatting on Whatsapp simultaneously. We took a couple of breaks in which we were listening to music and later caught a couple of episodes of "Orange is the New Black". We also played games for a cool half hour and it was clear that this was too much for the H7 to take at a go. Just like any other smartphone or at least the mid-range ones, the H7 gave us a maximum of 5 hours before the battery let go.  We concluded that If you are a heavy user, you will need back up power which Tecno gave us in the 5200mAh power bank which then nullifies our would be complaint.
We also made some more observations. We found that the H7 battery charges very fast filling up to 100% in about an hour or an hour and a half tops.  We also noticed that there was heating up around the Camera while phone is charging which is an inconvenience. This happened especially if you are charging while using the phone at the same time. We tried charging the H7 with 3G turned off and without using the phone and there was no heating at all.
We also noticed that the battery has what we are choosing to call "Resilience". We first noticed this in the Phantom A+ but lately most Tecno phones have the same feature. Even at a battery level of 5% you can run major applications (even on 3G). At 1% we could still use the camera. There are smartphones that won't let you run some applications when the battery goes below a certain percentage.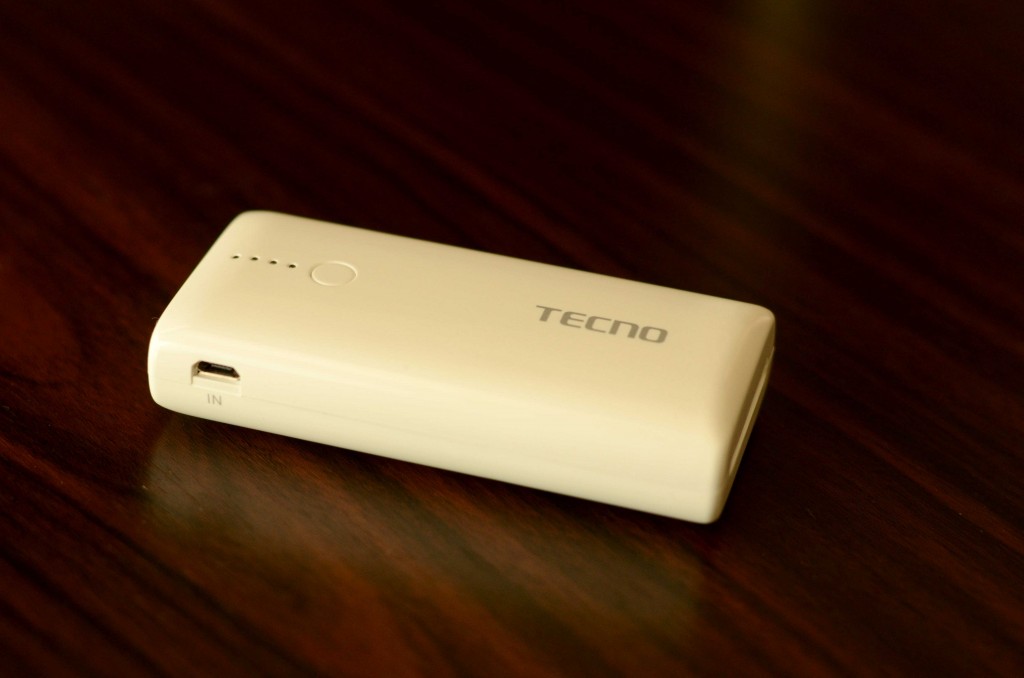 5200 mAh Battery Bank: Two refills on one charge.
Adopting a better design than the Phantom battery bank, the H7 battery bank is also double in power with 5200 mAh and it also feels more solid. It  has a torch that Tecno claims can light for up to 70 hours. The battery bank took 4 hours to fully charge and charges faster when plugged into power than when on USB. The Bank delivered an impressive 1 and a half charge cycles to the H7 when it wasn't in use. When we charged while using the phone, it delivered one charge and reserved a little power for emergency.
Price & Availability: You can actually buy one now
The Tecno H7 is currently available in Uganda at the Tecno headquarters for a retail price of 520,000 Ugx (about $ 200) which is about 33,000 Nigerian Naira, and 17,500 Kenyan Shillings. It's also available from the various Tecno partners and vendors around the country but prices may vary depending on where you purchase from.
What We Liked
New UI
13 months Warranty
Fast charging
Battery Bank
Smart Cover
Affordable Price and Wide Availability
What We Didn't Like
plastic back cover
No dedicated Camera Button
No image stabilization feature in New Camera
Heating up around camera when charging while on 3G
Bottom Line/ Score
The H7 is another example of a beautiful phone at an amazing price point with actually very less trade offs since it's as good as any other mid range smartphone out there. Tecno made significant improvements and this time they actually made a phone that we had less to complain about and more to celebrate. Most of the would-be complaints are swallowed up by the fact that the H7 comes at an affordable price point given its abilities. If anyone desired the H7 to do any better than it's already doing, they would just have to top up and get one of the "Big Name" brands and I bet you (many times) you will still be disappointed.
We give this phone a ⅘ we believe that Tecno nailed a couple of major areas with the H7 that we echo above and of course there is always room for improvement. As a Gadget reviewer and a mobile enthusiast, I have very strong opinions on Mobile in Africa. I actually believe that mobile is pivotal to African Development. We wrote about What it takes to make a phone for Africa and why its important that Mobile and Smartphone penetration keep on an upward trajectory in Africa. Its on this basis that I am a fan of Tecno because I believe that they are doing it right.
Once again, If you are graduating from an entry level smartphone and want to upgrade to an awesome smartphone yet on a budget, The H7 is Tecno's gift to you.