Instagram is growing its utilities and adding more things to the list of what you can do on the platform. Taking a step further from including a 'Shop Now' link to an image, Instagram now allows you to Checkout items you see on the platform without leaving the app. Soon, if you are not in the US, you will no longer have to follow any outbound link to any website before you can buy their product. All of this happens directly in the app. Still in the testing phase, the new checkout feature will be a nice permanent feature.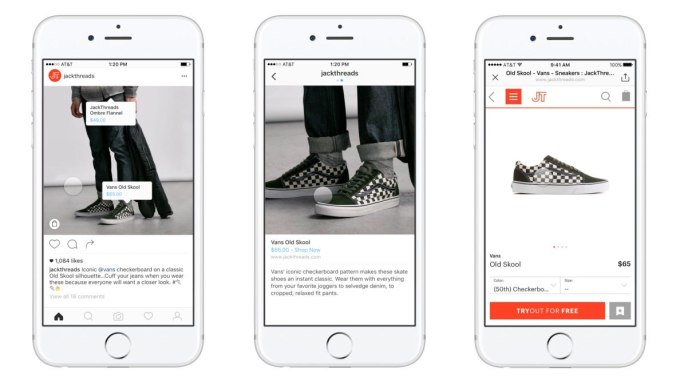 For now, the feature is being tested in the US only, so if you're in the US you will be able to explore products from partnered brands. Brands that you will be able to buy their products this way are over 20 and they include the likes of Beats by Dre, Revolve, H&M, MAC cosmetics, and Zara, to mention a few. Rather than being just a picture sharing app, Instagram is hoping to evolve to also serve as a digital marketplace where items from named brands can be bought. With a user base of over a billion, Instagram has the number to pull this off. According to a statement made in their official blog post, Instagram looks to make shopping an inherent part of the app.
Advertisement - Continue reading below
The move will also serve as an extra source of revenue in addition to the sponsored posts and ads. In the testing for the checkout feature, Instagram demands a fee from each brand it partnered with to help bolster the Checkout campaign. The fee will also help in catering for expenses that payment processing incurs as well as other costs. Moreso, these transactions provide data that tailors the ads on display for specific users. For example, you see an Addidas sneakers and you click on the product tag to purchase it. An option comes on to 'Checkout on Instagram', then you enter your details like contact address and payment info to purchase the product without leaving the app. Instagram then stores the information to future purchases easier and faster.
To process the payments, Instagram partners with PayPal and does not share your payment info with other companies. Instead, it keeps them in secure servers where nobody can reach it. Statistics show that over 130 million users click on shopping post's product tags in a month. A strong indication in the potential held in the shopping sector by Instagram.