When it comes to streaming players, two companies come to mind; Roku and Amazon. Both companies offer very compelling products at hard-to-refuse prices. The cream of the crop from both brands is the Roku Streaming Stick 4K+ (not to be confused with Roku Streaming Stick 4K or roku streaming stick+) and the Fire TV Stick 4K Max(different from Fire Stick 4K) both announced in 2021 at sub-$60 price points.
Summarily, if you're already invested into the Amazon ecosystem such as a running Prime subscription or own Alexa-enabled Smart Home devices, and you're an avid gamer, then the Fire TV Stick 4K Max is the best option. I would also add that if you live outside of the United States, you're better off with the Fire TV Stick. But if you live in the U.S, and are subscribed to a number of streaming services that aren't necessarily Amazon affiliates, then the Roku is undoubtedly the best option.
Advertisement - Continue reading below
I have used both Roku TV and Fire TV platforms. I own an Amazon Fire TV Stick 4K connected to a Roku TCL Series 4 Smart TV. I tend to prefer Roku products because they are the most platform-neutral option of the two. While Roku has its own streaming channel dubbed the Roku channel, they don't shove it down your throat. Amazon on the other hand is very upfront about promoting its own streaming platform at the expense of the others. So if you're an Amazon prime customer, then without a doubt, you benefit more if you went the Fire TV route. Otherwise both support all the popular streaming services including Netflix, Youtube, Disney+, HBO Max, Hulu, Starz, Paramount +, Philo, Prime Video, Apple TV+ and so forth. Also both support Live TV, paid and Ad-sponsored options.
When it comes to hardware and value for money, it's a question of preference. Both companies have streaming players and even Smart TVs for all pocket sizes. From the Roku camp, the streaming stick with the most maxed out specs is the Roku Streaming Stick 4K+ released in 2021. This stick plugs straight to your Smart TV's HDMI port without need of an additional HDMI cable. So it's very compact but powerful. So you can travel with it in your backpack and use it in a hotel room, doom room or at a friend's place and still access all your streaming services. The same goes for the recently released Fire TV Stick 4K Max. So, if we are scoring for compactness and portability, the Roku Streaming Stick 4K+ and Fire TV Stick 4K Max tie.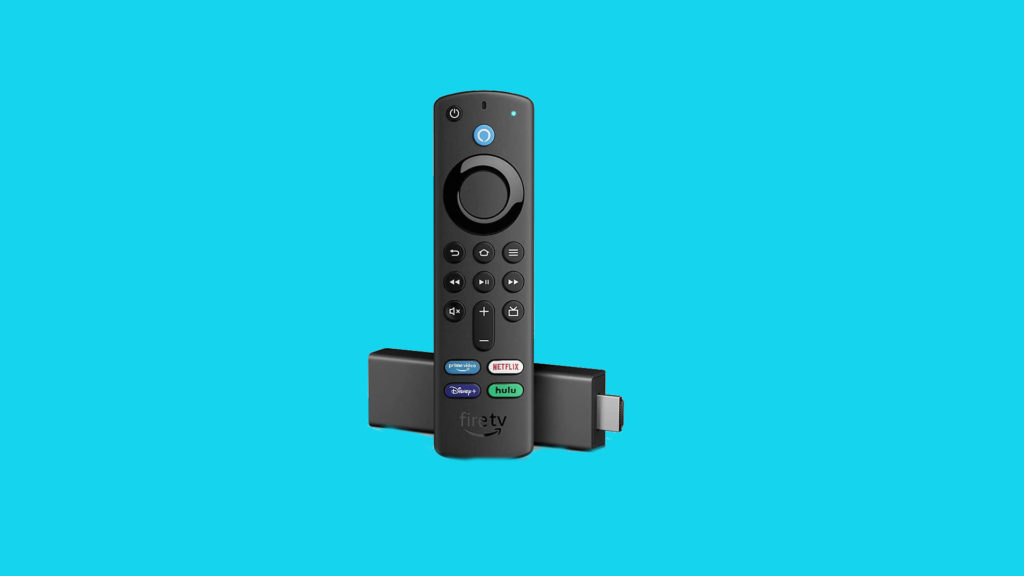 Now when it comes to audio and picture quality, still both streaming players go head to head. A number of streaming players now support 4K HDR content including Disney+, Prime Video, HBO Max, Apple TV+, Netflix, Sling, and Hulu. Both are 4K streaming players supporting various HDR standards; Dolby Vision, HDR10/10+ and HLG up to 60fp. So you get the most vivid picture with either player. Keep in mind though that your Smart TV must support 4K Ultra HD and the respective HDR standards. But when it comes to audio, the Fire Stick 4K Max edges against the Roku with Dolby Atmos support. The Roku supports Digital stereo and DTS Digital Surround passthrough over HDMI. A combination of Dolby Vision and Atmos which are considered the gold standards in visual and audio picture quality gives the Fire TV Stick 4K Max a considerable advantage.
If you're an avid gamer, then you should definitely go with the Fire TV Stick 4K Max. This stick supports HDMI 2.1 while the Roku supports HDMI 2.0. Now HDMI 2.1 is specifically tuned to support fast-paced gaming. This latest standard comes with improved bandwidth from 18Gbps (HDMI 2.0) to 48Gbps, increased resolution (upto 10K) and frame rate possibilities(upto 120 fps). You also get Enhanced Audio Return Channel (eARC), dynamic HDR which optimizes displayed video on a scene-by-scene or even a frame-by-frame basis, Variable Refresh Rate (VRR) which reduces lag and stutter among other features. Amazon also has its own cloud gaming platform called Luna which will work great on its Fire TV Stick.
When it comes to wireless connectivity, again the Fire TV Stick 4K Max gets the upper hand. With WiFi 6 support, the latest generation, the 4K Max edges out against Roku's Stick 4K+ which supports WiFi 5 instead. WiFi 6 brings faster wireless speeds(upto 9.6 Gbps), less latency by handling large amounts of network traffic more efficiently and better power management. Keep in mind that you'll need a compatible WiFi 6 router to take full advantage of the benefits of this standard. But with WiFi 5 support, you can't say that the Roku is in any way inferior. It supports what Roku calls "Long-range Wifi" which includes a long-range wireless receiver that gives you a stronger signal for smooth streaming even in rooms farther from your router. Both lack wired Ethernet options though. You will have to purchase a separate Ethernet adapter if you wish to connect to a wired network.
Still on the wireless connectivity front, Roku players don't support Bluetooth! I have never understood why Roku has stubbornly refused to include Bluetooth in their products. Bluetooth Audio is pretty much the standard way of listening to music or movies on wireless headphones and True Wireless earbuds and even Soundbars. If you want to quietly watch a movie, you either have to use the Roku mobile smartphone App and pair with your Bluetooth headphones or purchase their premium remotes with private listening. Luckily, the Roku Streaming Stick 4K+ comes with the Roku Voice Remote Pro which includes a 3.5mm headphone jack and offers voice command support.
Advertisement - Continue reading below

The Fire TV Stick 4K Max on the other hand supports Bluetooth, so you can pair it with headphones/earbuds/speaker/soundbar and of course comes with Alexa smart assistant. That means you can not only control your TV using your voice, but you can also control smart home devices such as smart bulbs, doorbells, cameras, thermostats, coffee maker and so forth while you binge on your favorite shows.
A quick side note to Apple fanboys, all Rokus with the latest software version support Airplay 2.0 and Homekit which the Fire TV doesn't. That means you can easily stream or cast content such as Apple Music or Apple TV+ movies and shows from your iPhone or iPad to the big screen.
On to price now, the Fire TV Stick 4K Max costs $54.99 $34.99 while the Roku Streaming Stick 4K+ goes for $69.99 $49.58. So Amazon's 4K Max is at least $10 cheaper than its counterpart.
Roku Streaming Stick 4K+
Fire TV Stick 4K Max
4K Ultra HD support
Yes
Yes
HDR Support
Dolby Vision, HDR10+, 4K, HD
Dolby Vision, HDR10+, 4K, HD
Audio support
- Digital stereo over HDMI
- DTS Digital Surround pass through over HDMI
- Supports pass-through of Dolby-encoded audio over HDMI
- Dolby Atmos,
-7.1 surround sound, 2-channel stereo, and HDMI audio pass through up to 5.1.
Wi-Fi connectivity
WiFi 5 (802.11ac dual-band, MIMO Wi-Fi)
WiFi 6(802.11a/b/g/n/ac/ax)
Bluetooth
No
Bluetooth 5.0
HDMI
HDMI 2.0b
HDMI 2.1
Works with Apple AirPlay and HomeKit
Yes
No
Voice control
Yes via Roku commands
Yes, with the Alexa Voice Remote (included) or free Fire TV app (available for download on Fire OS, Android, and iOS)
Smart assistant Support
Works with Alexa and Hey Google
Works with Alexa
Smart home support
Via Apple Homekit
Via Alexa
Private listening
Via remote's headphone jack or Roku App
Via Bluetooth pairing
Live TV and streaming support
200+ Live TV channels via Roku Channel and other providers
400+ Live streaming channels via Fire TV's live channel guide including services like YouTube TV, Sling TV, Tubi, Pluto TV, Philo, Prime Video Channels, Prime Video Live Events.
Price
$69.99
$54.99
Bringing this death match to a close, you can tell that Amazon is aggressively going after its competition. The Fire TV Stick 4K Max offers more hardware specs than the Roku, bringing WiFi 6, Bluetooth 5.0, HDMI 2.1 and Dolby Atmos at a cheaper price. Even then, Roku sticks to its gun offering the most platform-agnostic experience with comparable features at almost the same price range. Ultimately the decision comes to where your loyalty lies.