[caption id="attachment_10670" width="800" align="aligncenter"]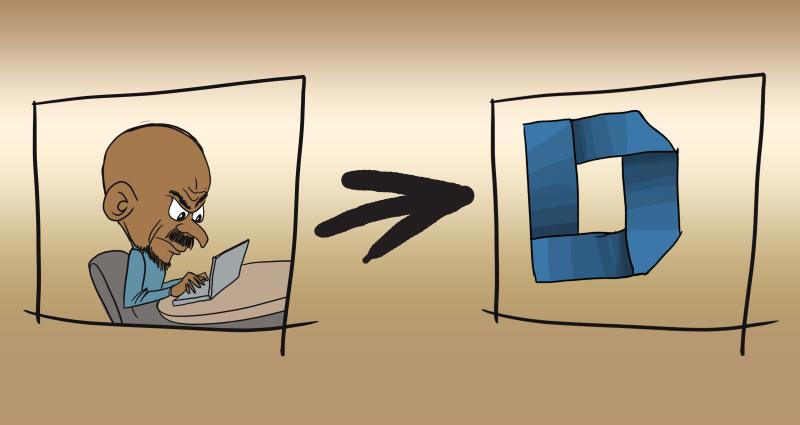 Dignited Igniters Network[/caption] Dignited is a technology blog based in Kampala, Uganda East Africa. With strong values deeply rooted in local, authentic, original content, we strive to to be "the spotlight for African Innovation" through publishing news, reviews and analysis of local Technology developments. The blog is currently visited by over 10,000 Tech enthusiasts, industry thought-leaders and decision makers on a daily basis. At Dignited, we believe we are not just building another media product. We believe in building the entire industry and ecosystem whose success is tightly intertwined with our own.
What is Dignited's Igniters Network
Dignited Igniters Network is a collaborative network of industry thought leaders and influencers who guest blog on Dignited, opining on current and emerging industry trends by giving valuable insights based on their vast experiences and understanding of the Tech industry.
Why become an Igniter
Drive influence through your opinions and valuable insights of Industry trends and attract a network of like-minded influencers.
Create industry thought-leadership through your vast knowledge of your market niche.
Get feedback on your thoughts and opinions about topical issues that concern your area of interest from fellow like-minded people.
Join a select community of forward-thinking influencers who are defining and shaping the Technology landscape in Africa.
What you get from Dignited
Your full profile published on Dignited that includes valuable links to your company website, social media channels or product page.
Tap into Dignited's wide audience of Tech enthusiasts, industry thought leaders and business decision makers.
What we need from you
A commitment to guest blog on Dignited blog a regular basis that's dependent on your schedule and pace. Once a week, twice or once a month are all acceptable.
What can you write about
Dignited is predominantly focused on consumer-technology with keen interest in mobile and web and how these platforms are changing start-ups, media, commerce, banking, marketing, education, health, entertainment and enterprise I.T. The "Igniters" can tap into their vast experiences in these industries to opine and provide timely insights with a local spin.
How to start "Igniting"
Upon your commitment to the Igniters Network, we shall create an author's account for you which you will use to create your awesome posts. Dignited editors will proof-read your article before getting it live to our wide audience. Just send an email to [email protected] or register below
Some ground rules
# Igniters can not directly promote companies that you work with or have business relationship with. We however, put your company or affiliate organisation in your author bio.
# Every Igniter gets a short bio (two to three sentences) on their author page where they can link to their company, blog, projects, Twitter, etc. However, in order to maintain editorial standards, our post must not promote companies that you work for or have a business relationship with.
# By submitting a post on Dignited, you are affirming that the content is indeed original to you, the author, and has not appeared elsewhere online or in print. In certain cases, however, with prior knowledge of Dignited editors, we might allow material that has been published.
# We do not pay Igniters for their content.
# Dignited editors reserve the right to edit your post to align with our editorial standards. We might for instance tweak the headline, add sub-headlines for a long post, add backlinks, tags to related content to enhance on the reader experience.
Some examples of posts that we think nailed it for us
>> 5 trends that will shape the future of payments in Uganda and other emerging markets by Allan Rwakatungu, the Founder and CEO of intelworld. http://www.dignited.com/9306/5-trends-will-shape-future-payments-uganda-emerging-markets
>> #GiveNadaHerTaxInvoice: Disgruntled MTN customer takes to Twitter to challenge the companies tax compliance http://www.dignited.com/10228/givenadahertaxinvoice-disgruntled-mtn-customer-takes-twitter-challenge-companies-tax-compliance/