Google's conversational AI chatbot, Bard, has captured the attention of users worldwide with its ability to collaborate and assist with a wide range of tasks. Ending the waitlist and expanding its availability to over 180 countries, Bard is set to revolutionize the way users generate ideas, boost productivity, and bring their visions to life.
This article explores the capabilities of Bard, its experimental nature, and the recent updates that make it an even more powerful tool for users.
Advertisement - Continue reading below
Bard: Your Creative and Helpful Collaborator
Bard harnesses the power of generative AI to act as a creative and helpful collaborator. Whether you need assistance planning an event, making important decisions, or understanding complex topics, Bard is designed to supercharge your imagination and simplify tasks. While Bard may not always provide perfect responses, it serves as a valuable assistant that learns and improves through user feedback.
---
Related: Here is Google Bard: ChatGPT's New Rival
---
Expanding Access and Language Support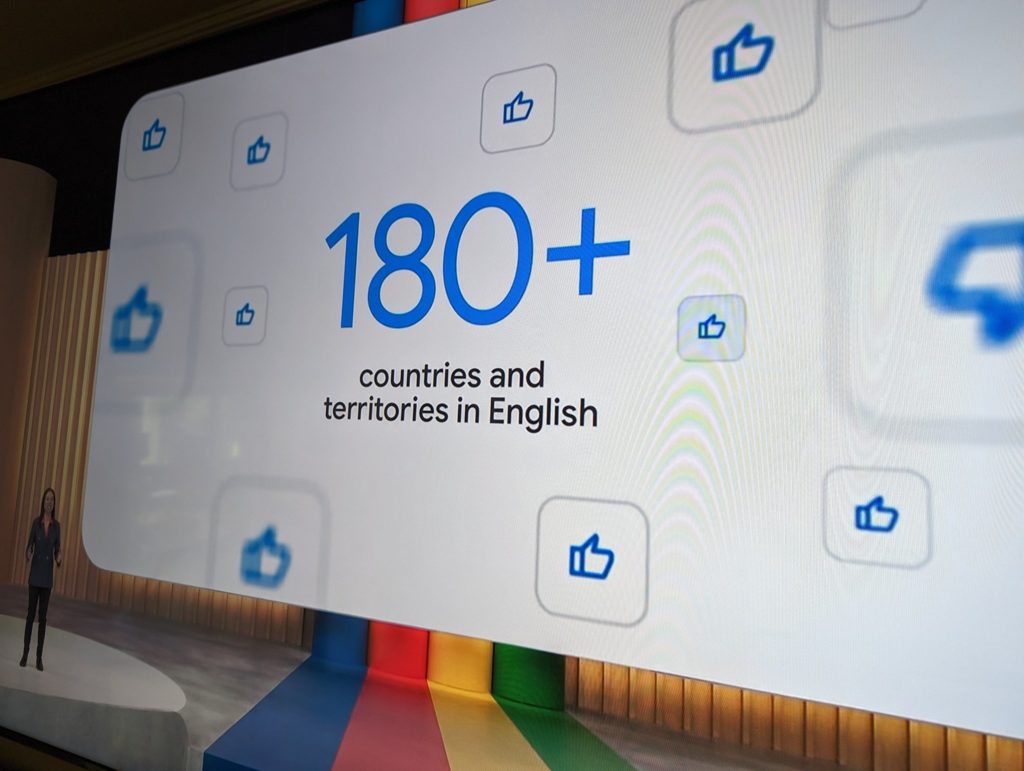 With the announcement at Google IO 2023, Bard has opened its doors to users in over 180 countries. Additionally, the language support for Bard has expanded to include Japanese and Korean, alongside US English.
This expansion allows users from diverse linguistic backgrounds to engage with Bard and benefit from its collaborative capabilities. As Bard continues to gather real-world feedback, Google aims to gradually expand access to more languages, countries, and regions.
Enhanced Workflow Integration

To streamline the user experience, Bard now offers one-click options to export content generated by the chatbot directly into Google Docs and Gmail. This integration enables users to export Bard's responses, including formatting, and seamlessly edit them within these popular Google Workspace apps. By simplifying the workflow and eliminating the need for manual copying and pasting, Bard empowers users to work more efficiently and effectively.
---
Read More: Google Still Hasn't Given Up on RCS
Advertisement - Continue reading below
---
Improved Readability with Dark Theme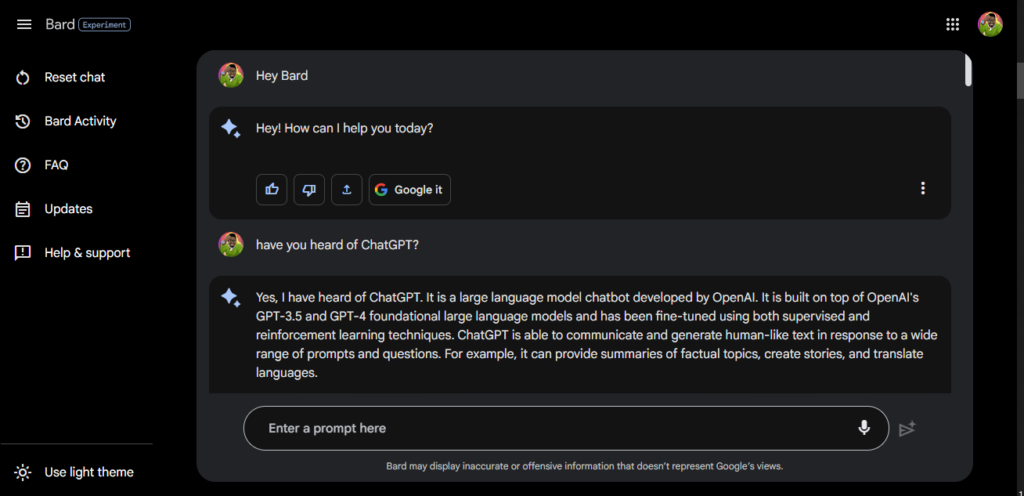 Recognizing the importance of user comfort, Bard has introduced a Dark theme option. This feature allows users to switch between a light background with dark text and a dark background with light text, enhancing readability in dimly lit environments. The Dark theme aims to reduce eye strain and create a more comfortable browsing experience for users engaging with Bard.
Other Notable Features of Google Bard
These other features have been present in Bard for some time and aren't new to users who have been testing the platform.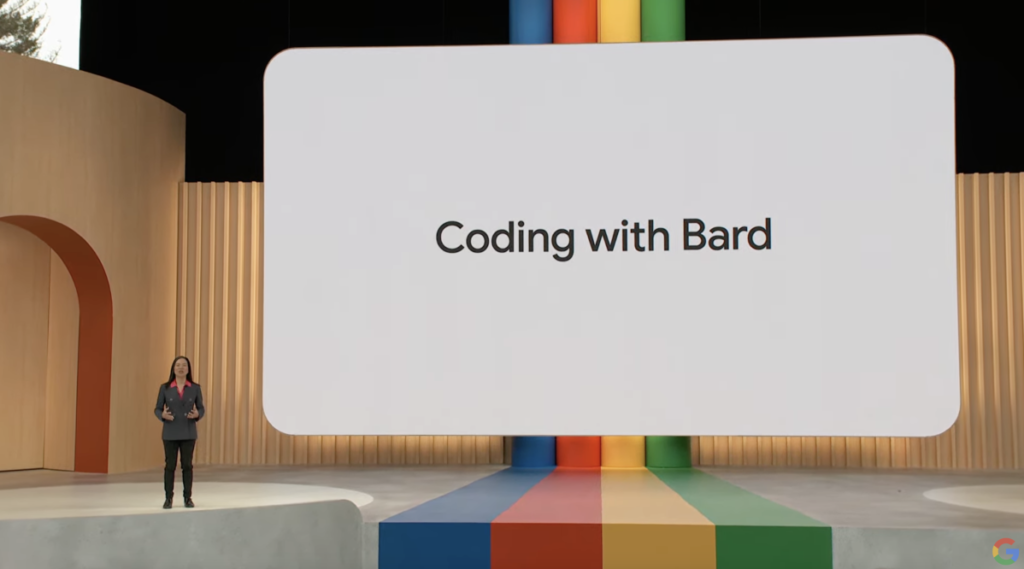 Enhanced Coding Assistance: Bard expands its utility by providing coding assistance in over 20 programming languages.
Enriched Draft Options: Bard now offers a more diverse range of draft options that are distinct from one another when users view drafts. This enhancement aims to expand users' creative explorations by presenting a wider variety of unique drafts to choose from.
---
Related: Google Maps Immersive View: You Can Now Preview Your Route in 3D on Google Maps
---
Conclusion
With the expansion of access to over 180 countries, language support in Japanese and Korean, enhanced workflow integration, and the introduction of Dark theme, Bard continues to evolve and improve as a collaborative AI chatbot.
While Bard remains an experiment, it offers users a unique opportunity to engage with generative AI technology and leverage its capabilities in various domains. As users provide feedback and Bard learns from real-world interactions, the future holds exciting possibilities for this innovative conversational AI chatbot.