Africell Uganda in a new promo has decided to give you 3 times the data when you buy daily data bundles. The campaign dubbed "Triple MBs" will give all customers who buy 200MBs daily and above an additional 400MBs making it a total of 600MBs. Commercial Director Milad Khairallah, during the launch is quoted saying,
"Africell is enthusiastic about giving value for money for all segments of our customers. For our ever growing number of data subscribers, we are in full gear to boost demand with device subsidies, faster networks, and all-you-can-consume data pricing plans. This triple your data promotion is just the start" Milad said

Advertisement - Continue reading below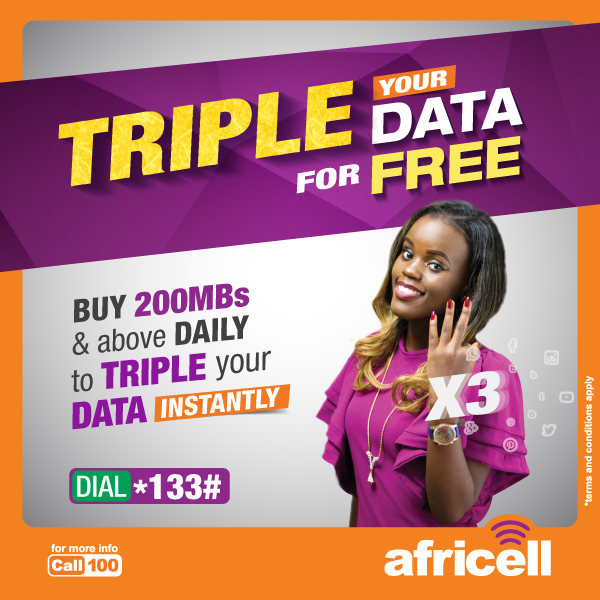 Africell's data goes for 200MBs at Ugx 3,200, 300MBs at Ugx 4,500, 500MBs at Ugx 6,500 and 1GB at Ugx 12,000 all valid for a day. It is only these bundles that will qualify you for the triple data promotion.
Africell's promo comes after the competition (MTN, Airtel and Vodafone) introduced promotions that double data for customers. In comparison, Africell's Triple MBs doesnt hold up since the competition is doubling your data for whatever package you buy while giving you the same validity. So whether you buy a 3, 6 or 12 month package, they will double it for the cost of the original package.