When it comes to smartphones in Nigeria, Infinix's reputation precedes it in terms of affordability and is often a go-to option for the young generation. The smartphone company is a subsidiary of Transsion Holdings that owns Tecno, Itel and the accessory brand Oraimo. Infinix products are released under different series, you've got the Note series, Hot series, S series, Smart series and the Zero series. Below are the Infinix smartphones that you can buy in Nigeria under each series and their prices.
Note Series
These line of smartphones are consistent with delivering a nice display (resolution and size wise), decent battery capacity and is the only series in all of Infinix smartphones to come with a stylus straight from the box. It is the nest in line after the Zero series when it comes to better specs and cost. In all, it balances other areas of its specs too and a nice choice for all-around budget performance.
Advertisement - Continue reading below
Infinix Note 5 Stylus (NGN 65, 000 – 75, 000)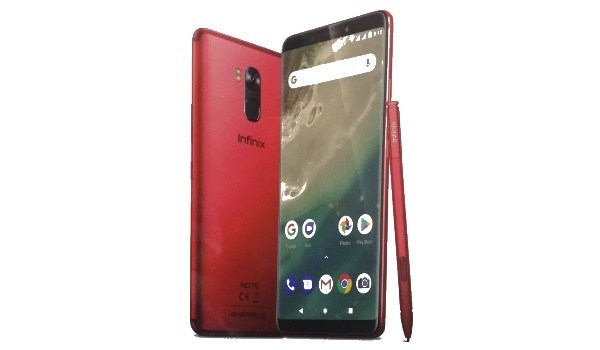 Otherwise known as the Infinix Note 5 Pro, the smartphone is the latest of the Note series and it features a 6.0-inch FHD+ display, 4, 000mAh battery, 16MP front camera, and 16MP back camera. Powering the smartphone is a MediaTek Helio P23 processor, 4GB RAM and has a 64GB storage space with a chance to take it up to 128GB using a memory card.
Infinix Note 5 (NGN 59, 000 – 65, 000)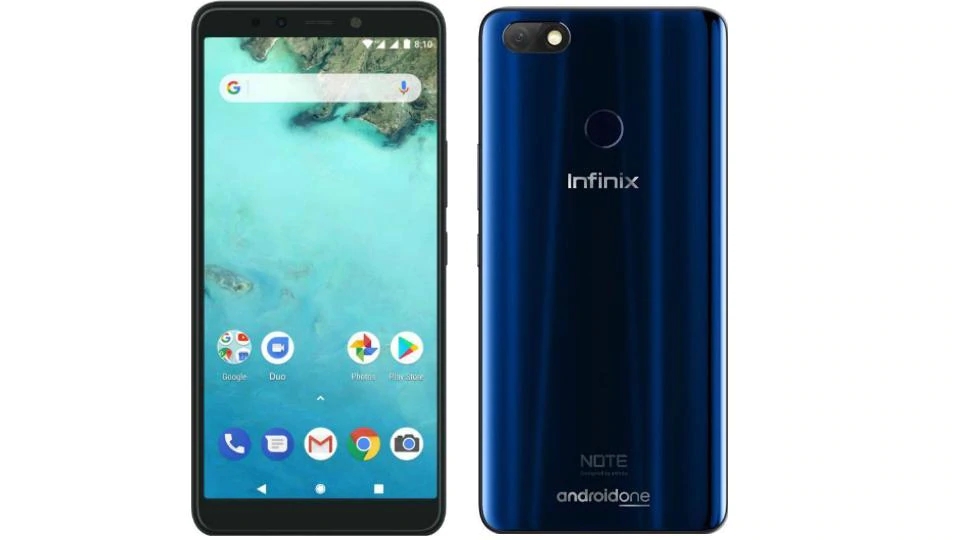 This is a diminutive version of the Stylus version with a similar build short of some features offered by the former. Unlike the Note 5 Stylus, this model has a 3GB RAM with 32GB internal storage and another with the same configuration as the Stylus i.e. 4GB RAM/64GB ROM. Also, it has a 12MP camera at the back while the front camera remains with 16MP. All other features on the smartphone remain the same as that of the Stylus model except for a bigger 4, 500mAh battery.
Infinix Note 4 Pro (NGN 50, 000 – 54, 000)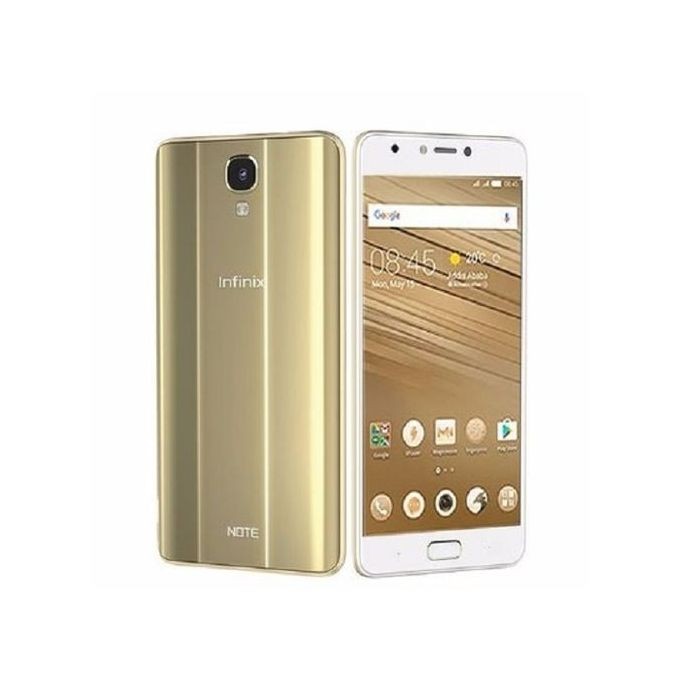 This is the predecessor to the latest in the Note series and it comes with an Xpen Stylus as well. However, it has the fingerprint scanner below the screen and a smaller 5.7-inch FHD screen surrounded by relatively thicker bezels. you'll find a MediaTek Heli X10 processor, 3GB RAM, 32GB ROM, and a 4, 500mAh battery. your pictures are handled by a 13MP rear camera and an 8MP front snapper.
Infinix Note 4 (NGN 42, 000 – 45, 000)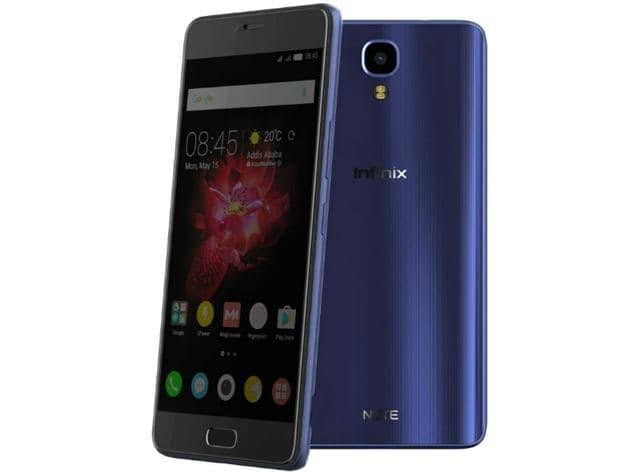 This smartphone shares some similarity with the Pro version, sporting the same 5.7-inch FHD screen, Helio X10 processor, front fingerprint scanner, 8MP front sensor, and 13MP rear camera as well. You've got other lesser features like 2GB RAM, 16GB ROM and 4, 300mAh battery.
Zero Series
This is where the best of Infinix lies and definitely the most pricey so you should watch your pocket. It offers the best of hardware, camera and much more under the Infinix brand.
Infinix Zero 6 & Infinix Zero 6 Pro (NGN 105, 000 – NGN 120, 000)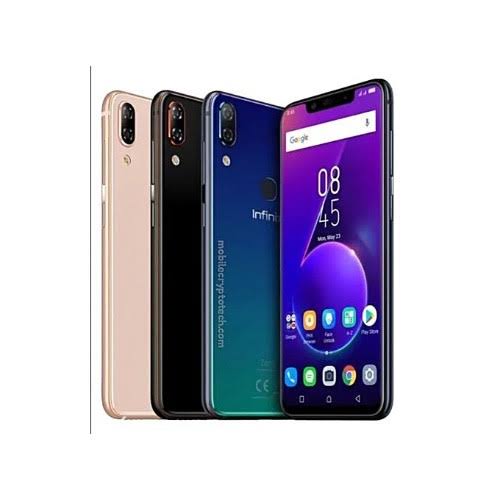 It is the latest in the iteration of the Zero smartphones released back in March this year and offers a wide notch, dual cameras, and a nice gradient design. The smartphone has a Qualcomm Snapdragon 636 processor, the most powerful on an Infinix smartphone ever. Also, there is a 3, 650mAh battery, 6GB RAM and 64GB of storage space built-in as well as a 6.18-inch FHD+ LCD screen protected by Corning Gorilla Glass 5. There is a twin camera at the back, a 12MP sensor, and a 24MP additional sensor while you've got a 20MP selfie camera up in the notch.
Infinix Zero 5 (NGN 95, 000 to NGN 100, 000)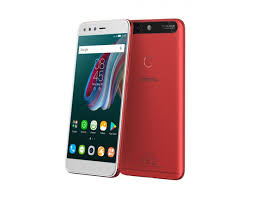 This is the first smartphone Infinix offered USB Type-C on and this testifies to the top tier status of the smartphones in the Zero series. This smartphone has an FHD display with much thicker bezels than the latest smartphone and it is powered by a 4, 350mAh battery. For performance, there is a 6GB RAM with a MediaTek Helio P25 processor in the mix and 64GB internal storage space. A duo of 12MP and 13MP cameras are at the back and a 16MP camera takes care of business up front.
Infinix Hot Series
You are a bit low on cash? Then, this is the line of Infinix smartphones you want to look out for. It offers nice low budget smartphones that even cop some trendy design, albeit, with a budget look though.
Infinix Hot 7 (NGN 32, 000 – 46, 000)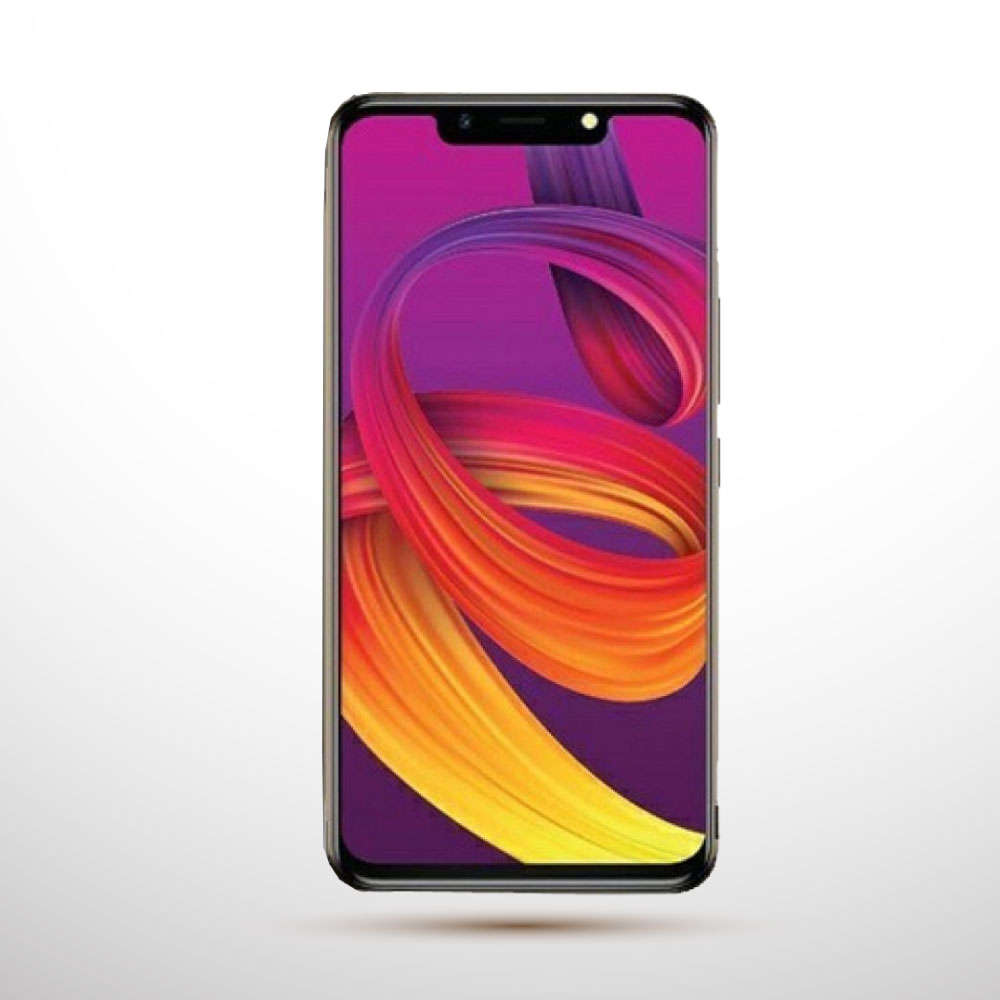 This is most recent of the 'Hot' bunch and it offers a large 6.2-inch HD+ screen with a notch on top and has a 4, 000mAh battery. Furthermore, there is a 13MP camera at the back and an 8MP front camera in the notch. A variation of either 1GB or 2GB RAM is available going with either 16GB or 32GB internal storage all powered by a MediaTek MT6580 processor. This smartphone has only 3G connectivity which is awkward and makes it lesser than the Infinix Hot 6X that came before it. The price range goes from NGN 32, 000 – NGN 46, 000 (3GB/32GB).
Infinix Hot 7 Pro (NGN 45, 000)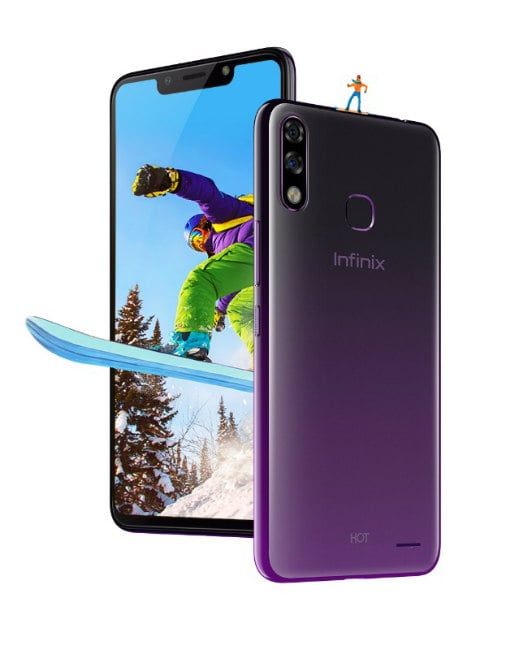 The Pro version of the Infinix Hot 7 offers some significant upgrade like 4G LTE, a quad camera set up and more powerful internals. The 6.2-inch HD+ screen remains as well as the 4, 000mAh battery, but at the core, the smartphone has a better Snapdragon 425 processor. Moreso, it has 32GB built-in space for storing files that can either coincide with a 2GB or 3GB RAM. In addition, the back and front both have a combination of 13MP and 2MP dual camera.
Infinix Hot 6 (NGN 35, 000 – 42, 000)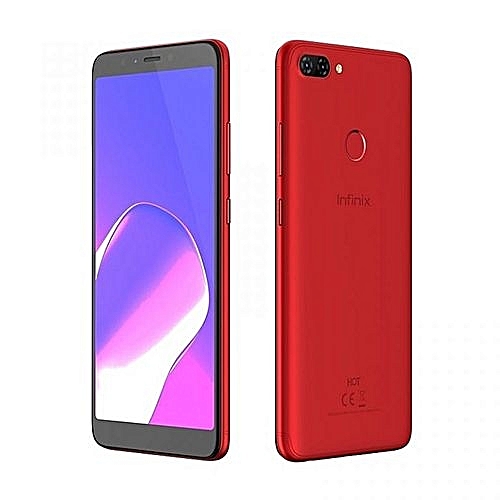 Here is another smartphone carrying the 'Hot' moniker and it, in fact, does justice to that in a budget way. The smartphone sports a fairly large 4, 000mAh and a 6.0-inch HD+ screen. A MediaTek MT6737 processor drives the function of the smartphone with 1GB/2GB RAM and 16GB/32GB storage space. In addition, there is an 8MP front camera and a 13MP rear camera for taking pictures. The smartphone is a 3G smartphone and has a fingerprint scanner at the back. As for the price, it will set you back by around 35, 000 Naira for the 1GB version (Android 8.1 Oreo Go Edition) and NGN 42, 000 for the 2GB model (Android 8.1 Oreo).
Infinix Hot 6X (NGN 40, 000 Naira – NGN 55, 000)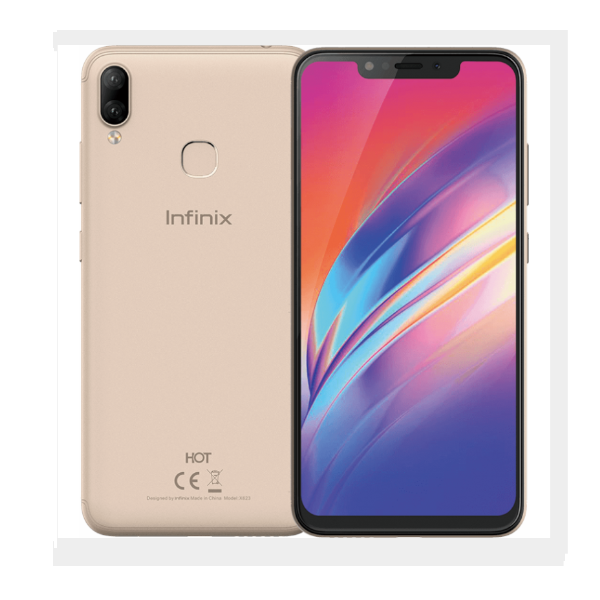 Fundamentally, this is a bigger version of the Infinix Hot 6 with a bigger 6.2-inch HD+ screen and a better 8MP front camera. Whereas, there is still the same 13MP and 2MP camera duo at the back alongside the 4, 000mAh battery as before, Another difference internally is that the Infinix Hot 6X offers a 3GB RAM variant with 32GB storage space and there is also a 2GB RAM variant with 16GB ROM both powered by a Qualcomm Snapdragon 425 processor. The smartphone goes for NGN 40, 000 Naira – NGN 55, 000 Naira depending on the RAM/ROM version and deal.
Infinix Hot S3X (NGN 60, 000 – 65, 000)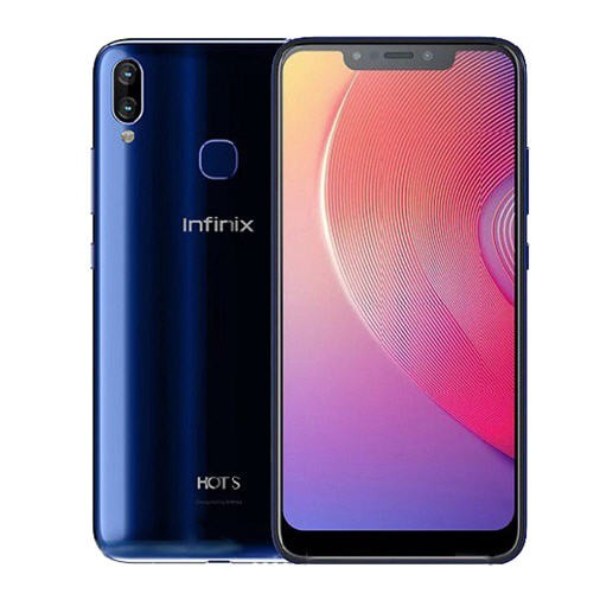 This is the best of the Hot series and also marks the first Hot S subseries, The smartphone has a notched 6.2-inch HD+ display and an ample 4, 000mAh battery keeping it on. A 16MP selfie camera graces the notch while a 13MP primary camera and 2MP depth sensor are lined at the back. For performance sake, you have a Qualcomm Snapdragon 430 processor with 3GB/4GB RAM and 32GB/64GB internal storage. The smartphones cost about NGN 60, 000.
Infinix S4 (NGN 52, 000 – 70, 000)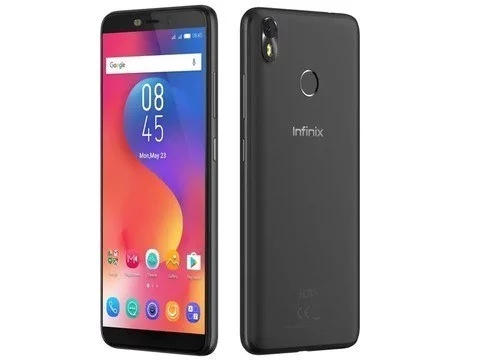 This is the pioneer of the S- series and it is a selfie oriented smartphone with a fancy 6.2-inch HD+ waterdrop display. Also, it has a magnanimous 32MP selfie camera and a tri-camera setup at the rear comprising of a 13MP, 8MP, and 2MP sensor. The smartphone has a 3GB/32GB variant and a 6GB/64GB variant having a MediaTek Helio P22 processor. In addition, it has a 4, 000mAh battery and runs Android 9 as XOS 5.0 from the box. Price ranges from NGN 52, 000 Naira for the 3GB RAM variant to about NGN 70, 000 for the 6GB RAM version.
Infinix Smart series
As far as specs are concerned, the smart series offers some nice budget specs and synonymous to the Hot series but the latest in the series is quite better than its 'Hot' counterpart.
Infinix Smart 3 Plus (NGN 38, 000 – 47, 000)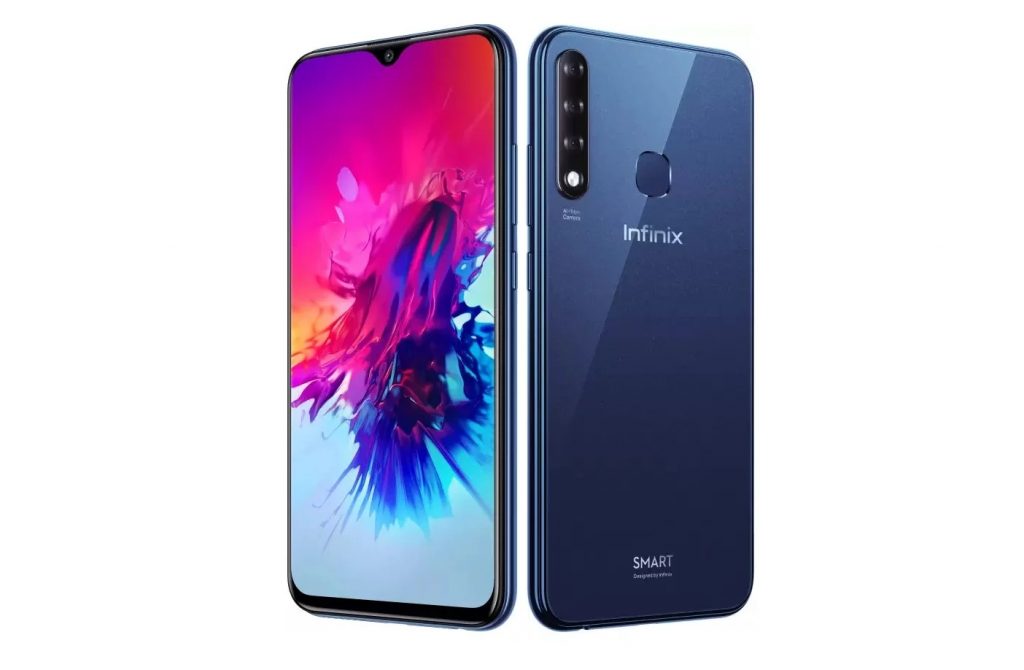 Keeping up with the latest trends, the smartphone has a waterdrop notch and a triad of rear camera. Occupying the front of the smartphone is a 6.21-inch HD+ display and reduced bezels that make it quite attractive. In a way similar to the Infinix S4, the smartphone has a 13MP camera, 2MP camera and a QVGA sensor arranged at the back of the smartphone as well as an 8MP front camera in the notch. You can get it with 2GB or 3GB RAM and it comes with 16GB/32GB storage space as well. Moreso, there is 3, 500mAh battery supplying power and a 2.0GHz quad-core processor on the smartphone. The smartphone goes for about 38, 000 for the 2GB variant and 47, 000 Naira for the 3GB model.
Infinix Smart 3 (29, 000 Naira – 39, 000 Naira)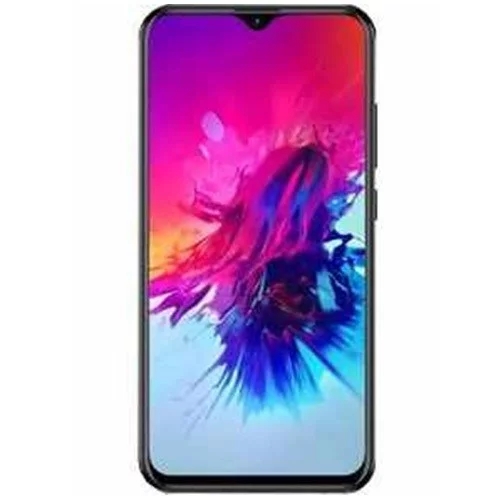 This is like a minimal version of the Pro model and reflects not only in the size but also the specs of the smartphone. To begin with, the display is now down to 5.5-inch with a 1440 x 720 pixels resolution and has a 1GB/2GB RAM with 16GB internal storage space. A 3, 050mAh battery can be found inside with a 2.0GHz quad-core processor. The X5516B model has a 13MP camera with an 8MP front camera while the X5516 model has an additional 2MP camera at the back but with the same 8MP selfie cam. The former runs the Go Edition of Android 9 while the latter has the normal version.
Infinix Smart 2 HD (32, 000)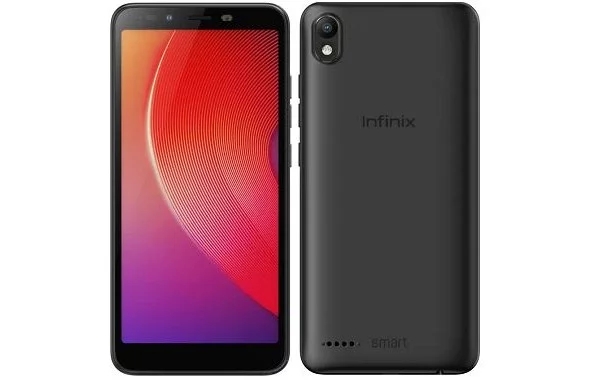 Here is one of the low budget smartphones that do not offer 4G LTE, only 3G/2G connectivity is available. However, there is a nice 6-inch HD + screen and a 3, 500mAh battery in place for juice. For storing files, you've got a 16GB storage space and a 1GB RAM for multitasking. There is a MediaTek MT6580A processor alongside an 8MP sensor at both the rear and front camera. It costs about NGN 32, 000.