Google Play Movies is the latest addition of Google services in Uganda.
The service comes with a price tag — in Uganda Shillings, not dollars — for movies in SD (Standard Definition) and HD (High Definition) when I tested out the service. For instance the Amazing Spider-man retails for UGX 25,000 ($13), the price of a movie ticket in local cinemas such as Cineplex.  You will have a sneak peek of the movie with free movie trailers, user reviews and ratings as usual.
Advertisement - Continue reading below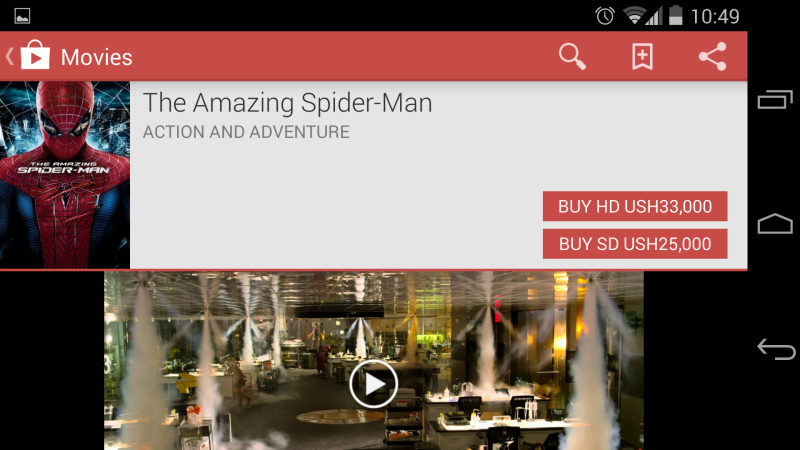 However, if you wish to buy or watch the movie, you MUST have a credit or debit card — something that we all know aren't yet ubiquitous this side of the globe. We would have expected Google to at least have some kind of mobile payment options if it was serious about localizing its service.
Digital content piracy — mainly software, music and movies — in Uganda is simply epic. One user who preferred anonymity said "does Google know that we get them at UGX 2,000 or just torrent them?".  One would debate that that's been the case because, well, users didn't have a choice. No content stores, no distribution channels, no local payment options. However, the global stores are opening shop, so we'll have to see whether or not consumer behaviors change. Uganda join 16 African countries  who now have access to the service. But Nigeria, Kenya and South Africa are still missing from the list.