The Redmi Buds 3 Pro are Xiaomi's latest True Wireless Earbuds following last year's Redmi Airdots 2. The Redmi Buds 3 Pro is actually the global version of Redmi Airdots 3/Pro made for the Chinese market. The Airdots are Xiaomi's most successful TWS priced at a sub $50 price range in Asian and South American markets.
I have been using the Redmi Airdots TWS right from the first version, to Airdots 2 and now the most recent the Airdots 3. Because Xiaomi operates in multiple markets, African being the least at this point, their product branding is super confusing. The Chinese company has failed to come up with a single unified and logical naming conversion for its product. You're obviously not here for the rant, but you'll soon see my point while shopping for Xiaomi products.
Advertisement - Continue reading below
Otherwise, there's more to like about these earbuds than you'll dislike.
What We Liked
Active Noise Cancelling(ANC)
Dual-device connectivity
Touch function buttons
USB-C fast charging
Fast pairing
Very affordable price point
Great battery life
Punchy Bass
What We Didn't Like
Confusing branding.
Need Mi Phone/MIUI to unlock some features
No Google assistant support
Alright, the Redmi Buds 3 Pro or Redmi Airdots 3 Pro(Chinese version) is certainly the best Wireless TWS I have used from Xiaomi. These Earbuds seem to check most of the boxes for this year's TWS. The most obvious update I have noticed from these TWS that have been absent in almost all previous Xiaomi TWS is Bluetooth Multipoint, a feature that allows you to connect your TWS earbuds to more than one device. Both Airdots 3 and Airdots 3 Pro support this feature enabling you to pair to two devices at the same time. More on this later. These Airdots also now support Active Noise Cancelling, which is great.
---
Related: Xiaomi Redmi AirDots 3: A Major Upgrade From the AirDots 2
---
Redmi Buds 3 Pro Specifications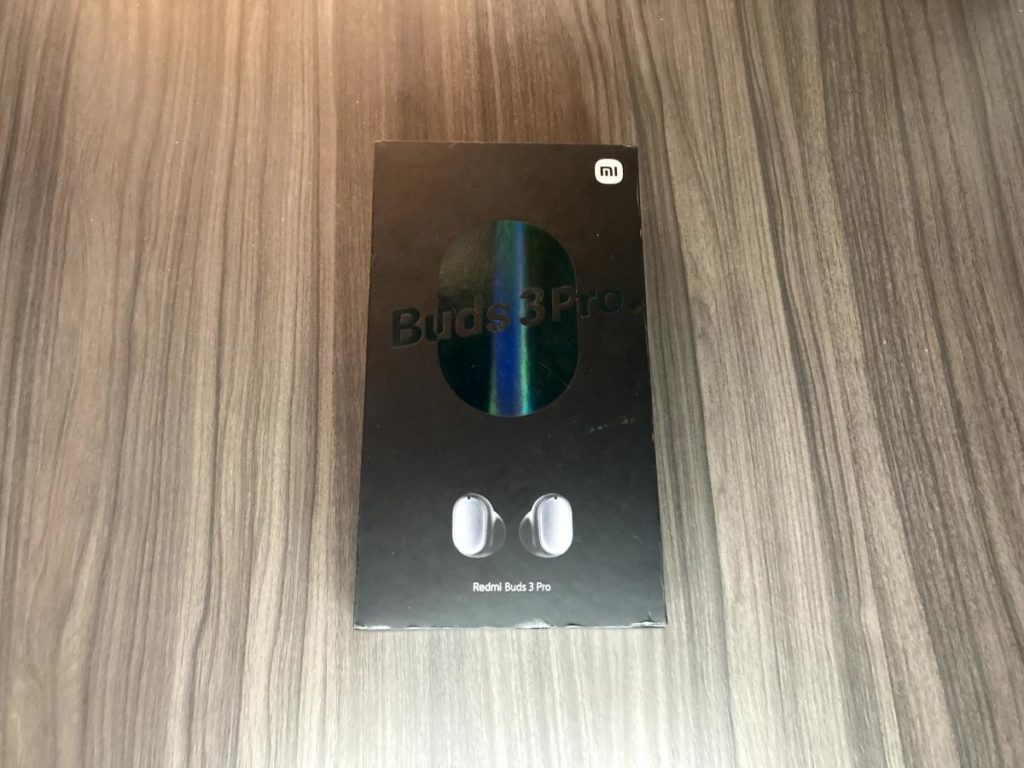 Product model no: TWSEJ01ZM
Earbuds charge time: Approx. 1 hour
Bluetooth version: 5.2
Bluetooth range: 10m(open space free of obstacles)
Charging case charge time: Approx. 2.5 hours(wired charging)
Single earbud net weight: Approx. 4.9g
Earbud dimensions: 25.4*20.3*21.3mm
Total weight incld. charging case: Approx. 55g
Charging case dimensions: 65*48*26mm
Music playback time: Approx. 6 hours
(noise cancellation off, 50% volume, AAC encoded)
Charging port: Type-C
Standby time battery life with charging case: Approx. 28 hours
(noise cancellation off, 50% volume, AAC encoded)
Charging case input parameters: 5V 0.5A MAX (wired)
Single earbud battery rated capacity/power: 35mAh/0.13Wh
Earbud input parameters: 5V 120mA MAX (single earbud)
Charging case battery rated capacity/power: 470mAh/1.78Wh Waterproof rating: IPX4
Active Noise Cancelling support: Yes
Speaker impedance: 32Ω
Advertisement - Continue reading below
Design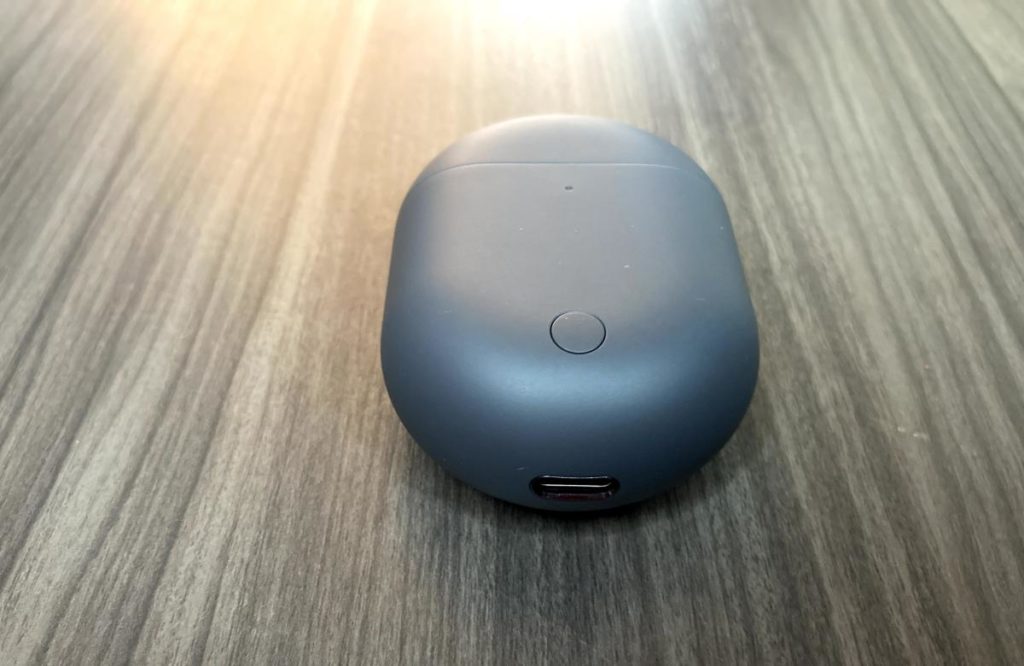 The Redmi Buds 3 TWS charging or carry case follow an oval-shape design away from last year's rectangular-shaped Airdots 2 earbuds. These earbuds weigh 55g with the charging case included. A single earbud alone weighs just 4.5g. In terms of dimensions, these earbuds measure the same as last year's Airdots 2 at 65*48*26mm. The charging case has a cool black matte smooth finish that makes carrying them in your hands really comfortable.
The charging case has a USB-C charging port away from last year's Micro USB interface on the Airdots 2. You also get a rounded function button for pairing with new devices and an LED charging indicator. The charging case is also Qi-certified for wireless charging. The LED indicator light turns white when charging and turns off when charging is completed.
The Redmi Buds 3 Pro is IPX4 waterproof. So they can handle splashes of water, raindrops, or sweat without getting damaged. You can go with them to the gym and workout. Xiaomi has included multiple silicone ear tips with these earbuds. You get three sizes including large, medium, and small.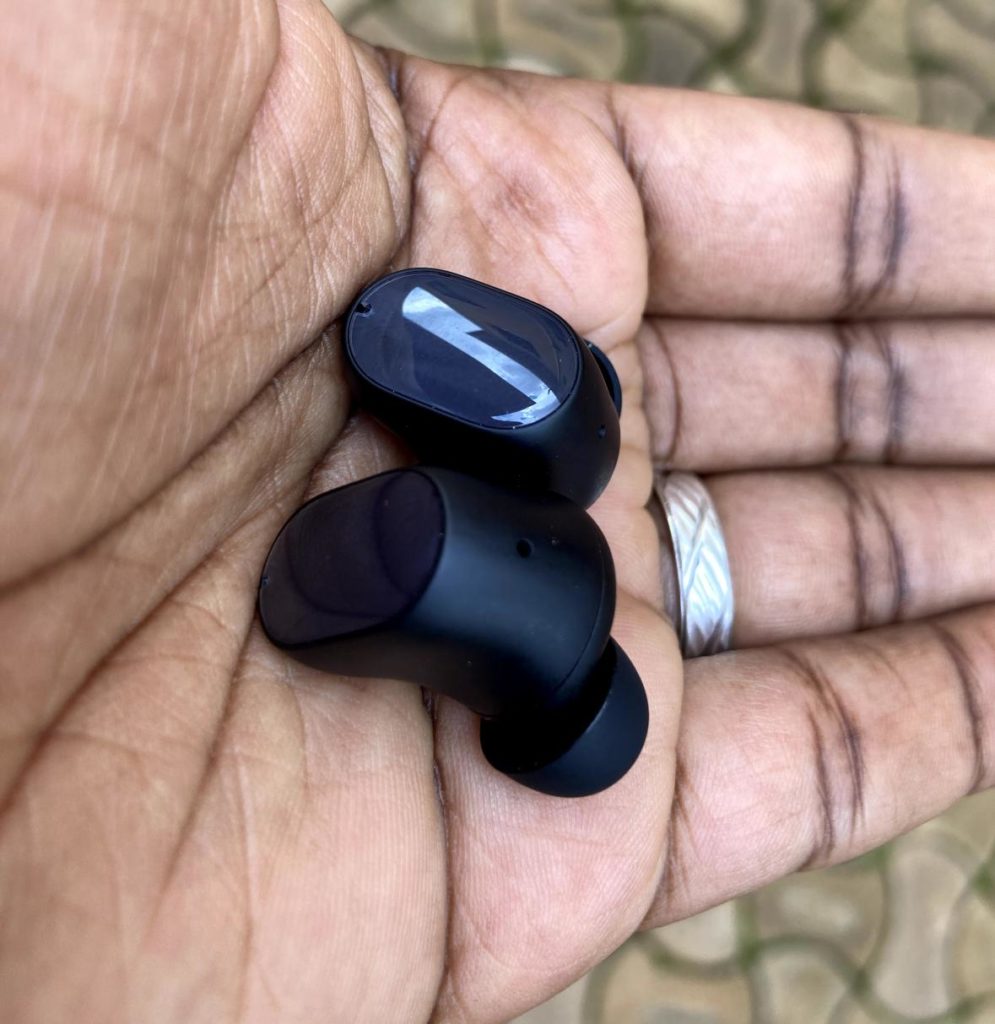 The earbuds themselves come with two microphones, a primary and secondary mic. Xiaomi has replaced the physical function button in the Redmi Airdots 2 with a multi-function touch button instead. With this new button, you can send commands to the earbud by simply touching rather than pressing a physical button. This is a lot more comfortable for my ears than the previous version.
With the touch button, you answer calls by gently tapping on either earbud twice. To end/reject a call, you tap on either earbud three times. To control music playback, gently tap either earbud twice to play/pause and three times to play the next song. You can also pause/play music by simply removing the earbuds from your ears using In-ear detection. Now that's a feature that the previous Airdots 2 didn't have.
Setup and pairing
Connecting the Redmi Buds 3 pro with a new device is fast and easy thanks to Bluetooth 5.2 support. Place the earbuds into the charging case, then you press and hold the function button on the case for about two seconds. The charging case LED indicator starts blinking white to indicate that the earbuds are waiting for a connection.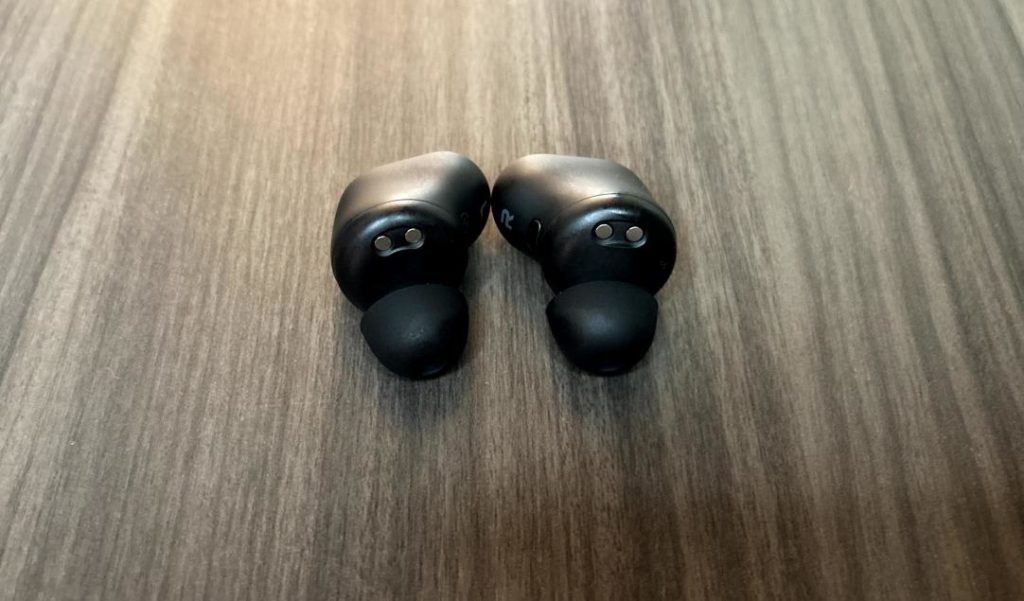 With Bluetooth enabled on your device, go to settings and then search for and connect to the Redmi Buds 3 pro. If a passcode is requested, you just enter "0000" but usually, it isn't. If you have a Xiaomi Mi phone, you will get a fancier pairing process akin to what you'll see with the Apple Airpods and the iPhone. Sadly it didn't go smoothly for me when I tried with Mi Note 10. After putting the earbuds into their charging case and opening the lid as per the instructions, I got a pop-up pairing window on the Mi note 10, but when I followed the next steps, It asked me to reset my phone first! Obviously, I didn't do that but went with the normal pairing flow.
When you are within the range of Bluetooth connectivity, you can locate your earbuds by sound with the help of your Mi Phone. However, this won't work if the earbuds are placed inside their charging case.
Advertisement - Continue reading below
One of the best features of the Redmi Buds Pro is the ability to connect two devices at the same time. To do that, you first connect to the first device and then initiate pairing with the second device. To connect to the second device, you put the earbuds in their charging case and then open the lid. Press and hold the function button on the charging case for about two seconds. The LED indicator will start blinking white indicating that the earbuds are ready to pair.
I have been able to connect to my Oneplus 9 and Mi Note 10 or laptop. I have been able to play music on Spotify from my laptop and when a call comes through my phone, the earbuds automatically switch to the call. When the call ends, the earbuds switch back to the laptop music. That's really pretty cool.
Disconnecting the earbuds from any connected device is as easy as putting them back to their charging/carrying case or disabling Bluetooth on connected devices or manually disconnecting them from the settings. The earbuds automatically enter awaiting connection mode. When you remove the earbuds from their charging case, they automatically connect the last device they were paired with.
Sound Quality and performance
The Redmi Buds 3 pro now supports Active Noise Cancelling(ANC) unlike last year's Airdots 2. The earbuds use three microphones; feedback, talk, and feed-forward Mic to cancel out ambient noise such as engine roaring, vibration noises inside a car or cabin, road works, fruit blender, etc. If you have a Xiaomi Mi phone, you can adjust the noise cancellation depth to suit different environments from the MIUI settings. These earbuds also have "Transparency mode" which enables you to hear ambient sounds without having to take out the earbuds. You can switch between transparency mode and ANC by pressing and holding the touch buttons on either earbud.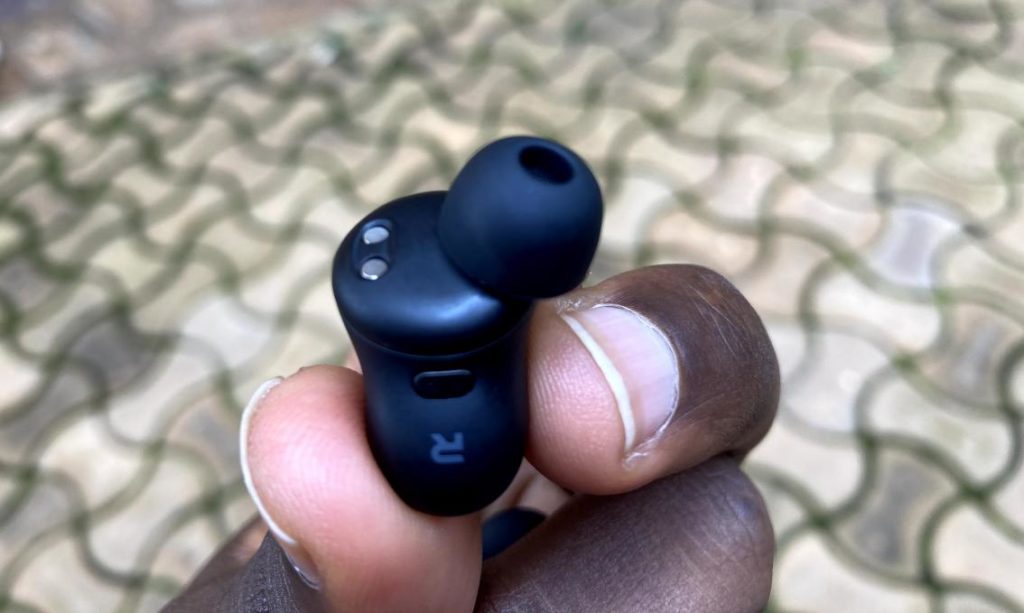 These are powered by a 9 mm composite vibrating diaphragm coil up from last year's 7.2mm dynamic driver in the Airdots 2. I have been using them as my daily driver to listen to various playlists on Spotify. Xiaomi has definitely made some improvements to these Airdots. The bass is a lot heavier than the previous version. The high notes sound clear without any distortion while the mid-tones sound rich.
Battery performance and charging
The Redmi Buds 3 pro earbuds have a 35 mAh(per earbud) rechargeable battery while the charging case has a 470 mAh capacity. The charging case supports fast charging via a USB-C port. You can get upto 3 hours of music playback with just 10 minutes of charge according to Xiaomi. The charging case is also Qi-certified, so you can wirelessly charge these earbuds with a compatible wireless charger or even smartphone.
With noise cancellation off, 50% volume, and AAC encoded, you'll get at least half a day's battery with these earbuds according to Xiaomi. When I put them to the test, I got about the battery life of roughly 6 hours on a single charge with easy-go music playing on Spotify. Coupled with the charging case where the earbuds recharge each time you place them back into the case, I was able to score at least two days of battery with each day averaging 5 hours of music playback at medium volume.
Update: Checkout our video review of these Buds 3 Pro earbuds;
Advertisement - Continue reading below
Price and availability
You can get the Redmi Buds 3 Pro for $56.99 from Aliexpress right now. That price for ANC earbuds with wireless charging, dual-device connectivity, and good sound quality is a steal. The global rollout of the Airdots 3 has been very slow and inconsistent this time unlike the Airdots 2 which are almost everywhere.