Since Microsoft revamped Edge (now built on Chromium open-source technology), loads of features have been added to the browser in a bid to get it to the level of top web browsers like Google Chrome. Trust me when I say the Edge browser is getting closer by the day. A lot of the features that have been added are new and never-before-seen features on other web browsers. In this article, we will be looking at the top 5 features of the Microsoft Edge browser that will help improve users' productivity. Let's dive in.
Tab Groups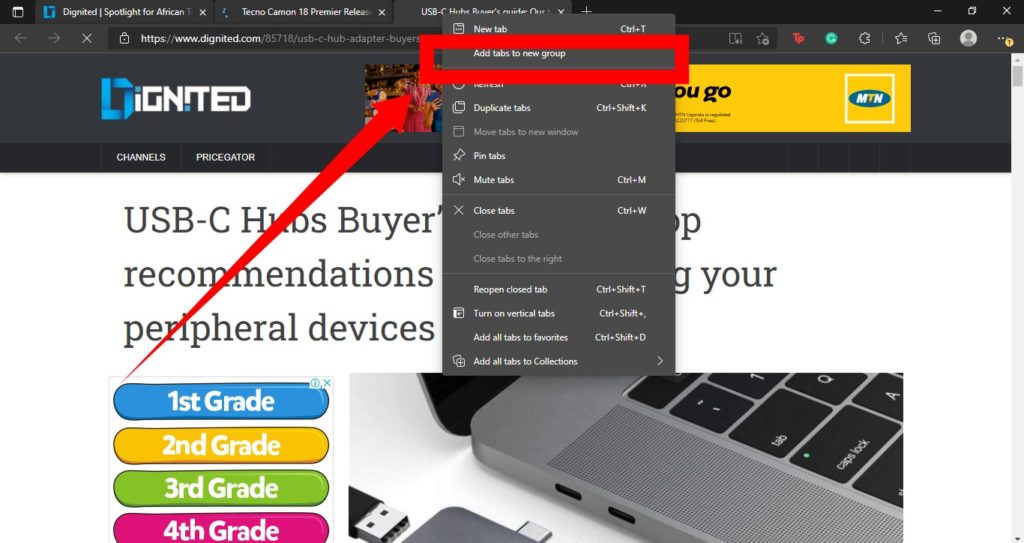 If you are like me and like to surf the internet using multiple tabs at the same time, you will understand that it can, sometimes, be very frustrating and tiring to locate certain tabs when there are a lot of them open at the same time. This is where the Tab Groups feature comes in. It helps you easily arrange your tabs into different groups so you can easily locate them when you need to.
Advertisement - Continue reading below
Vertical Tabs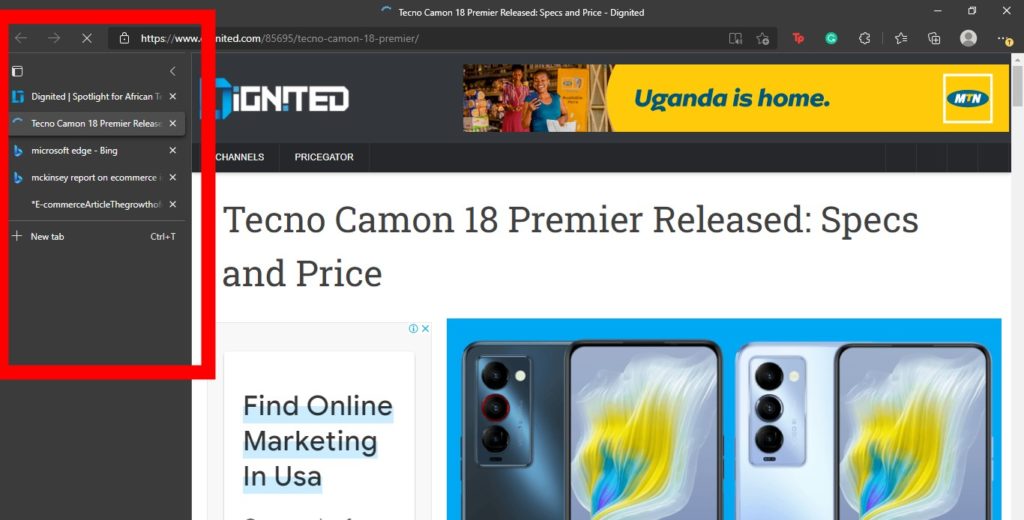 The aim of this feature is also to help you easily locate tabs when you have a lot of them open at the same time. But unlike the Tab groups feature, the Vertical Tabs feature works differently. When you have a lot of tabs open, they all get cramped up together at the top of your browser – leaving you with just the logo of the website. The Vertical tabs feature will rearrange your tabs vertically on the left side of your screen, with the logo and title of each tab still very visible.
Math Solver
This new feature allows you to solve math problems using your browser. The feature uses Optical Character Recognition (OCR) to read equations you've highlighted with the Math solver button. This feature does not only give you the answer to your math problem, but it also shows you the solution steps. You also get video tutorial recommendations to help you further.
Annotate PDF Files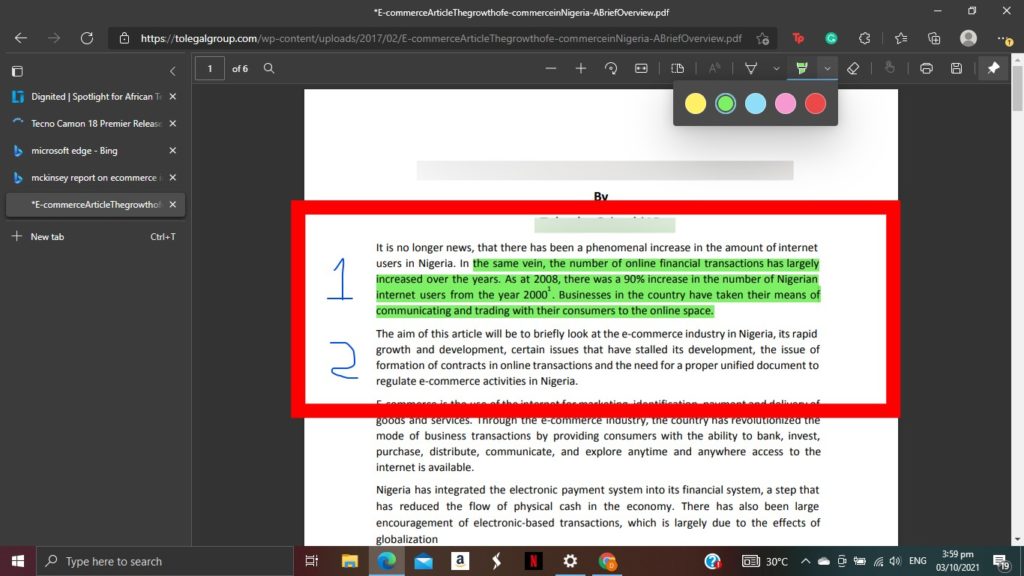 Just like other top browsers, the Microsoft Edge browser comes with a built-in PDF reader. However, Edge takes it a step further with the ability to annotate on PDF documents. You can highlight and draw (with different colors) on text in the PDF document. You can also add comments to portions of the text on the PDF document.
Organize Your Thoughts With Collections
The Collections feature in Microsoft Edge is designed to help you keep track of your ideas while you surf the internet. For instance, if you are shopping online, planning a trip, or collecting notes for research work, you can use the collections feature to gather and store resources (Website links, images, text, or a quick note to remind yourself) that might be useful at some point. The Collections button is a + icon at the top-right corner.
I've used the Microsoft Edge browser for a while now, and I can say that it is a great browser if you're particular about flexibility and want productivity. You can further increase your productivity level on Edge when you use extensions. Here is how to Enable Google Chrome Extension on Microsoft Edge.
Advertisement - Continue reading below