Branch is one of Nigeria's leading fintech companies, licensed by the central bank of Nigeria (CBN) to offer instant loan services – among other services like unlimited free money transfer, 20% per annum investment returns, free bill pay, airtime top-ups, etc – to its users. The interesting thing about the loan offers from Branch is the fact that it is collateral-free and users usually get loans disbursed to their Branch wallets instantly. If you need a quick loan for business or personal needs, you should read this article, as we will be showing you how to request an instant loan from Branch and get it in minutes.
Request a Loan From Branch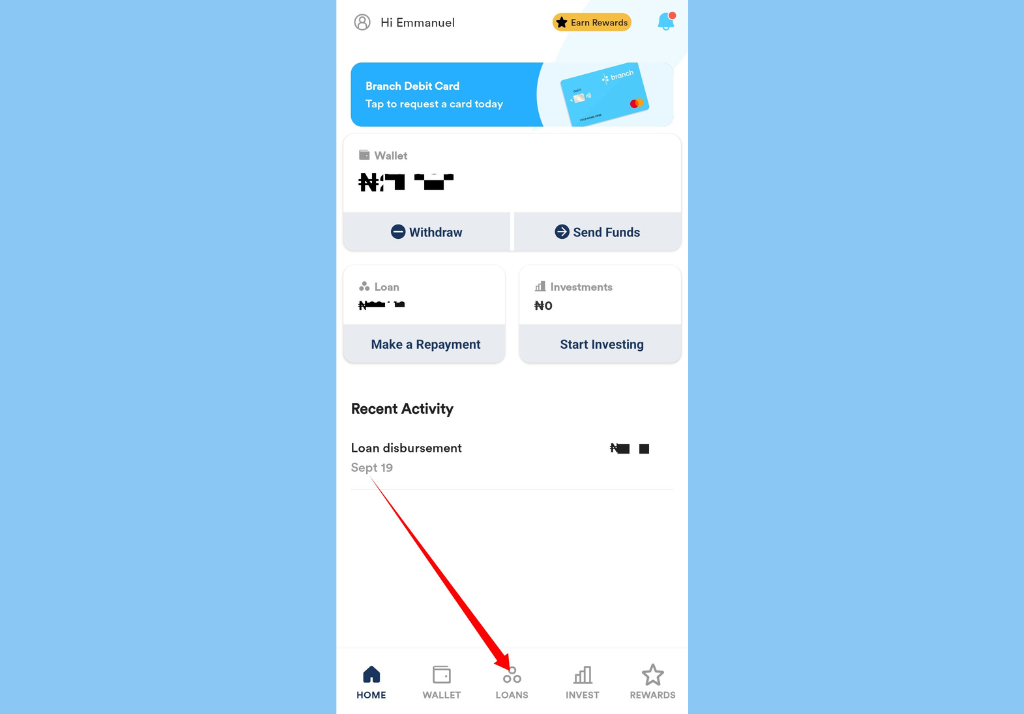 First, you'll need to download the Branch app from Google Play Store (Unfortunately, there's no Branch app for iOS users at this moment).
You'll then need to create your account. Note that you'll need to provide details including your bank verification number (BVN).
The next thing to then do is to find out the amount of money you're eligible to receive as a loan and then apply. Tap the Loan icon from the menu option at the bottom of the home page.
Select your preferred amount, fill in your personal details, phone number, and bank details and tap apply.
If your application is successful, your requested loan amount will be disbursed into your Branch wallet, and you can then transfer it into your bank account. And the repayment period for a first-time loan is usually between 2-60 days.
Advertisement - Continue reading below
---
Related: Top Five Nigerian Loan Apps You Should Try Out Today
---
Repaying Your Loan
Repaying your loan is also pretty straightforward. All you need to do is;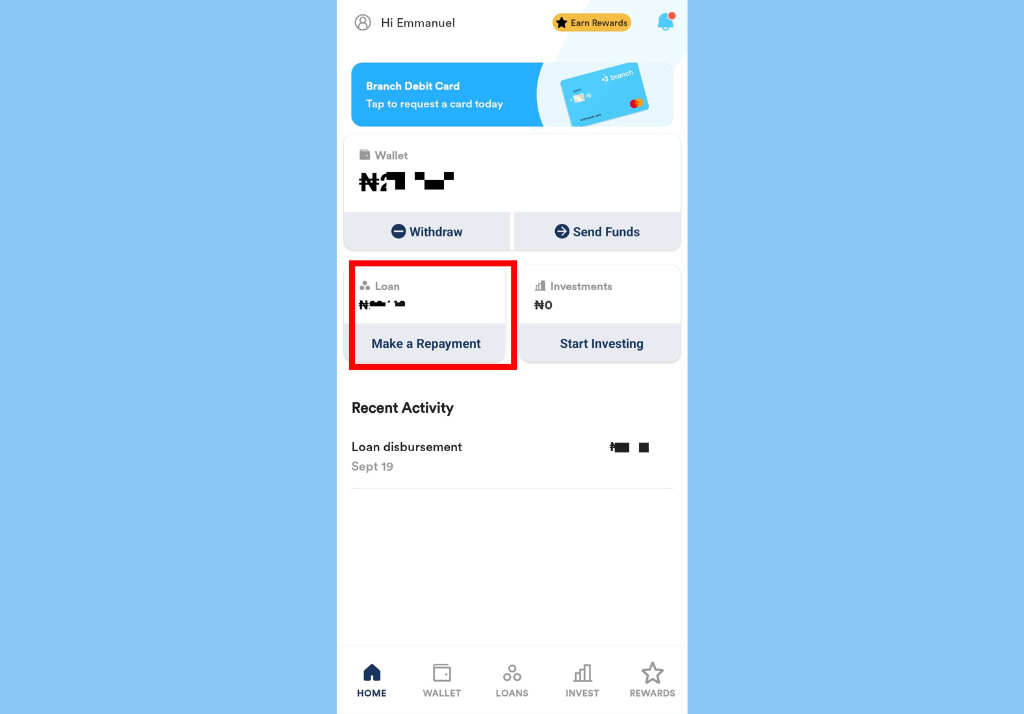 Tap Make a Repayment
Put in the amount of money you intend to pay back
Select your preferred method of payment
Click continue.
Penalty for Loan Defaulters
Unlike other loan apps in Nigeria, If you default on your Branch loan, you do not get charged a late fee or rollover fee, however, interests on your loan will continue to increase.