You have probably come across a PRN if you have made payments in the bank whether school tuition, fees, taxes, or any other related payments. PRNs are used for processing payments and we are going to see how you can generate one on the URA Web portal as part of the self-service functionality.
A PRN is required in order to make all URA tax-related payments at the bank, mobile money, and POS services like Pebuu, Payway, etc. In order to obtain a URA PRN, one has to visit the Uganda Revenue Authority web portal and register a payment.
Advertisement - Continue reading below
What exactly is a PRN?
A PRN which is short for Payment Registration Number is a unique auto-generated number used in processing payments. So, each payment form is pre-populated with a unique payment reference number, or PRN, which is used to match the allocations on the payment form to the actual payment made.
---
Also Read: National Identification and Registration in Uganda: More than IDs
---
How to generate a PRN on URA Portal
You don't need to create or sign in to continue with this. You can still access these e-services on the portal but you will be only required to enter your correct biodata. So let's get started;
Head over to the URA Web Portal
Under eServices, Select Payment Registration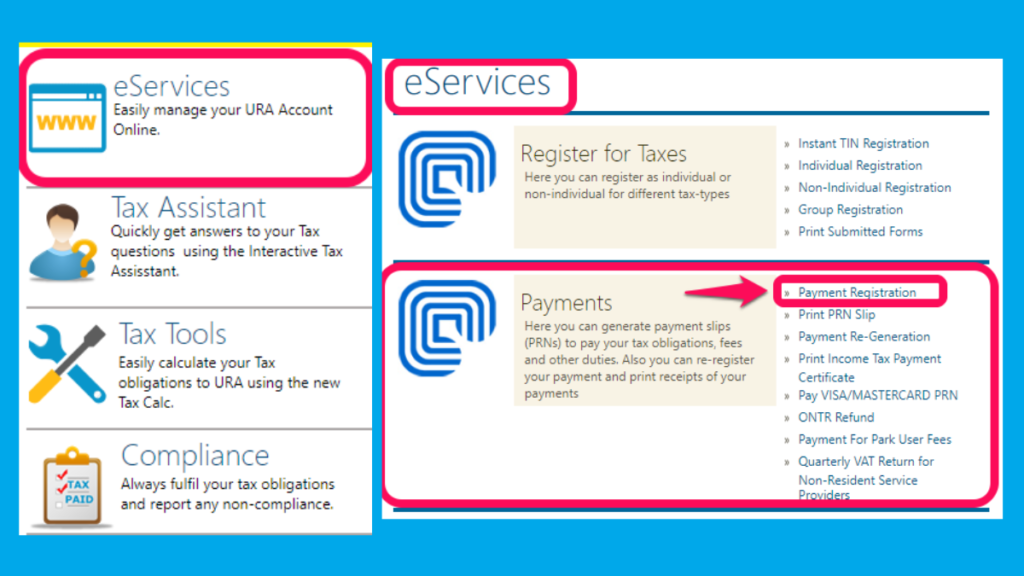 Select NTR, then enter your bio-data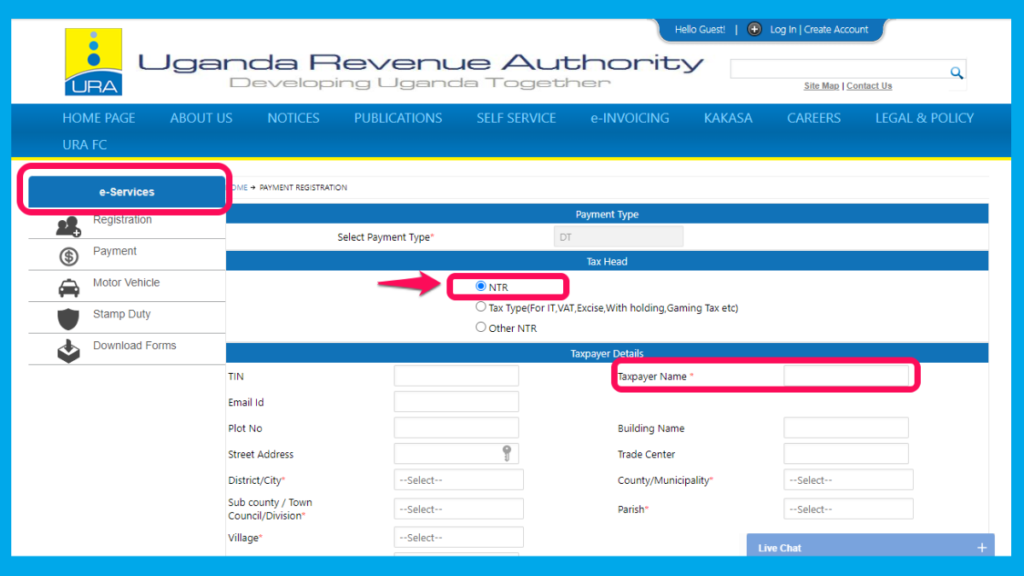 Enter Details of Tax Type
Please leave the default third option on the Payment Methods (as it applies to most users). Alternatively, you can select another method of your choice.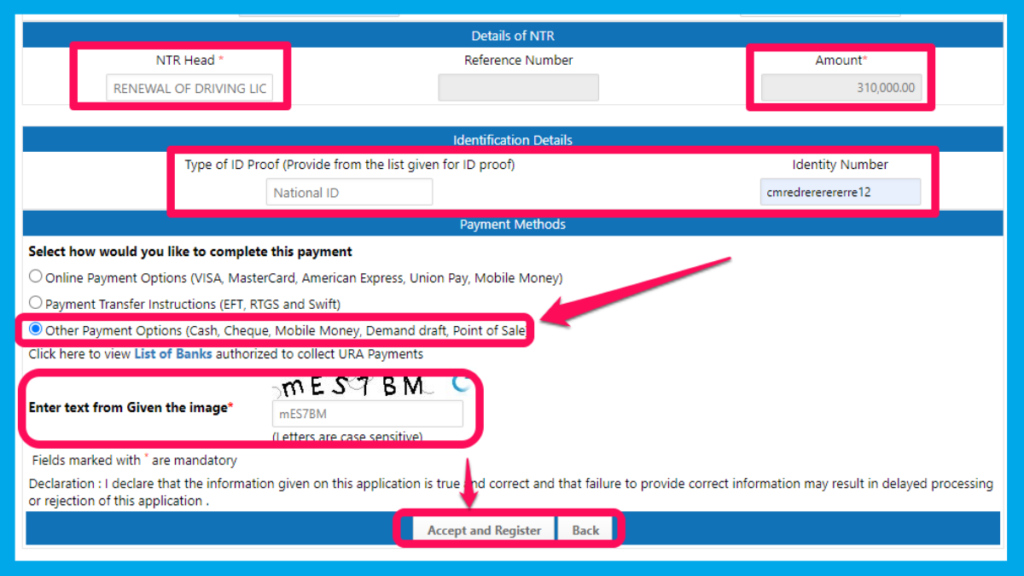 Enter Captcha data & accept; Be sure to have everything right as it will prompt you to re-enter them.
If everything is right, you will be auto-redirected to a page containing your payment slip. Download it to fully view details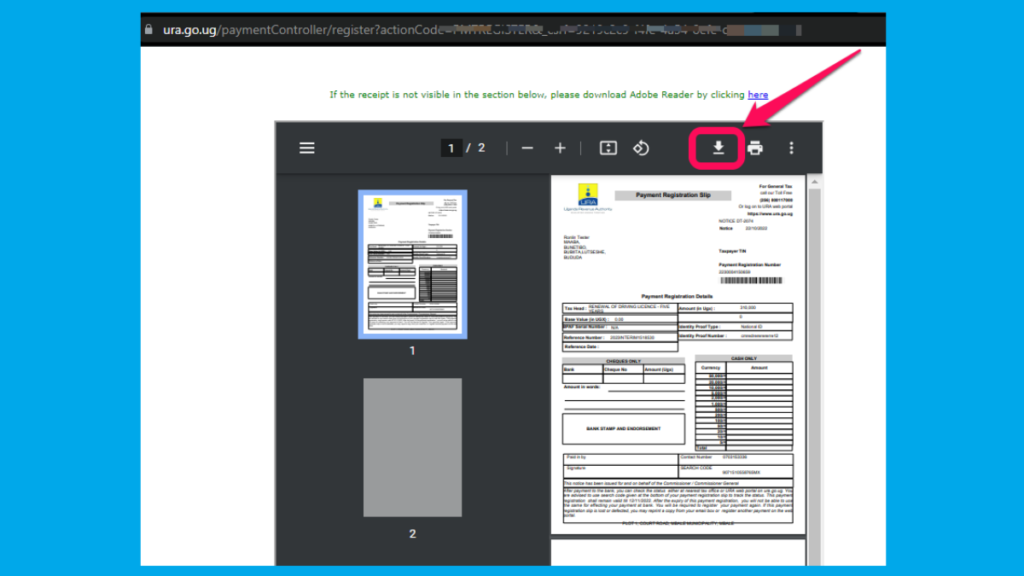 You can find the PRN as highlighted below;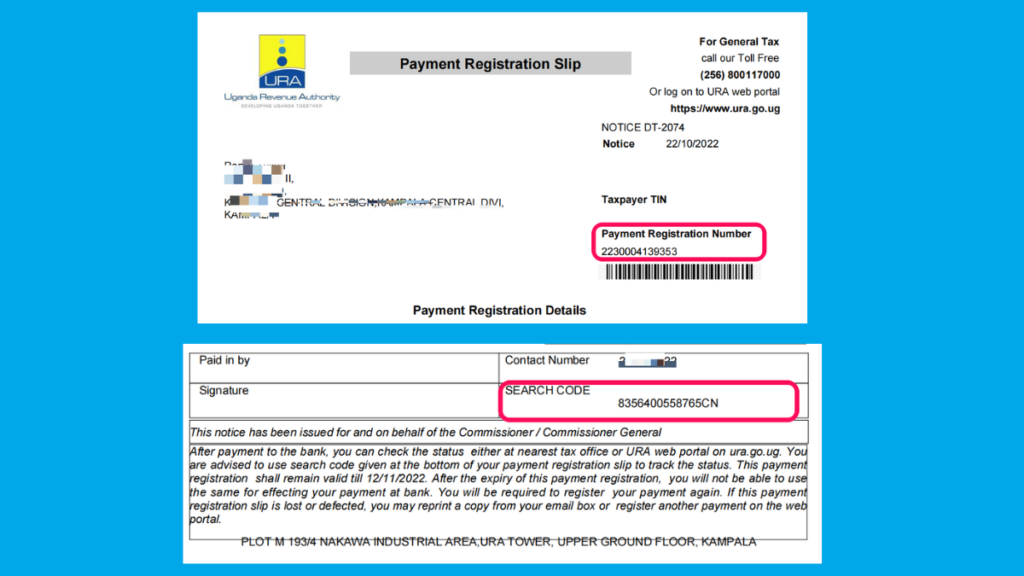 You can also note the search code number for future reference or in case you want to reprint the slip under these two other PRN options in the eServices/Payments section.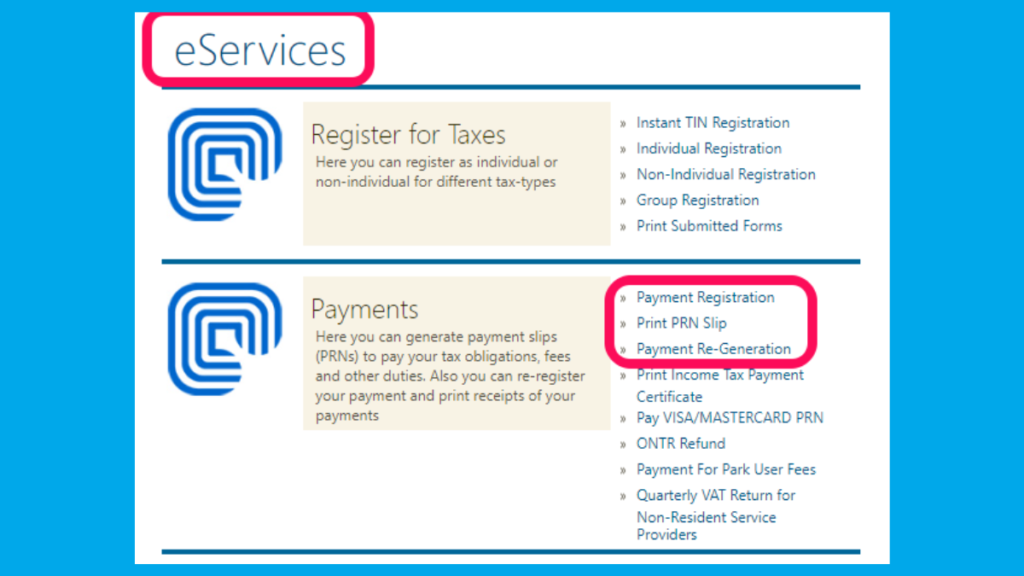 Conclusion
From the dropdowns, we can deduce that not all services are currently supported and Driving Permits and Licences dominate and I believe more will be added in the future. I hope you learned how to generate your own PRN and process payments or pay taxes to the government in any bank of your choice.
Advertisement - Continue reading below