Are you having trouble connecting your Roku device to your network? Or do you need to set up network permissions for your Roku? In either case, you'll need to know your device's IP and Mac addresses. In this article, I will show you step-by-step how to find both of these important values. Whether you're a seasoned Roku user or just getting started, this guide will help you get the most out of your device.
Alright, let's get started!
Advertisement - Continue reading below
Finding Roku IP and MAC Address
First, your Roku tv or streaming player should already be connected to a wireless or a wired ethernet network.
If it's not, then you can set up a connection by going to Settings > Network > Set up connection > Wireless > select WiFi network, enter the password, and connect.
If connected, you can check the IP and Mac address by going to Settings > Network > About. You'll see the Network you're connected to, along with your Roku device's IP and MAC address. The IP address is purely numeric while the Mac address is alphanumeric.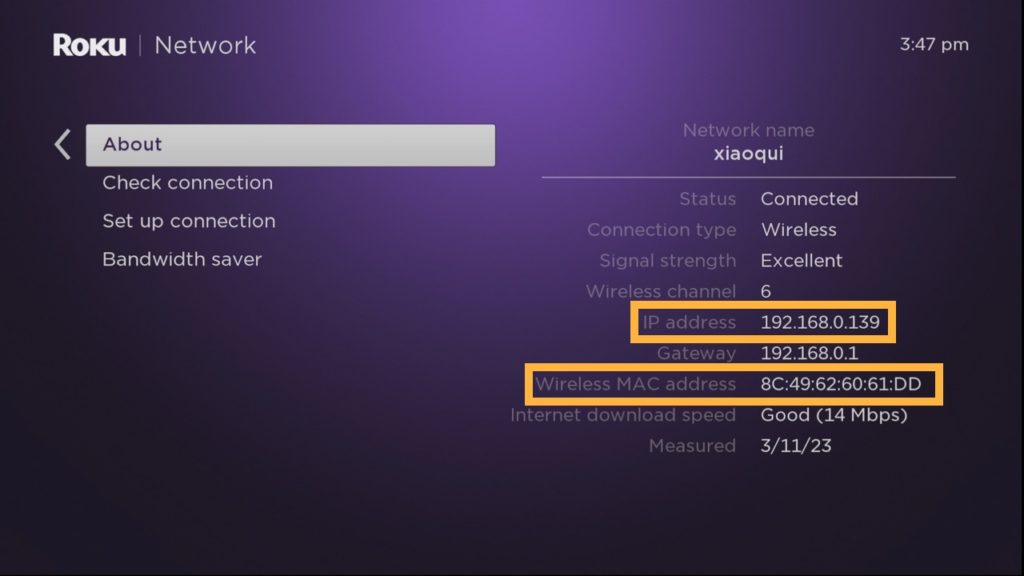 That's it! You now know how to find both your Roku device's IP and Mac address.
Knowing your Roku's IP address can come in handy when troubleshooting connectivity issues or setting up network permissions. You can also remotely connect to your Roku TV from your web browser to perform advanced developer functions such as taking screenshots or installing Apps.