The Samsung Galaxy Z Flip 5 has finally arrived and it is almost perfect. This device was unveiled today, at the Galaxy Unpacked event in Seoul, South Korea, and as expected, the latest member of the Galaxy Flip family comes with some amazing improvements: a 3.4-inch cover display, a new hinge design that closes flat, a Snapdragon 8 Gen 2 chipset, and 256GB of storage.
Galaxy Z Flip 5: Design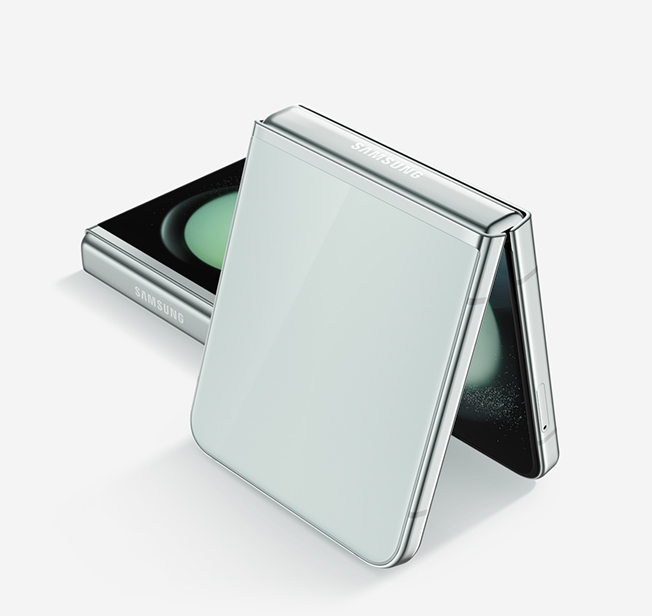 The cover display on this device is the biggest upgrade on it. It now features a 3.4-inch (720p OLED with a standard 60Hz refresh rate) interactive display that allows users to interact with the device without flipping it open. In previous series like the Galaxy Z Flip 4, all you get is a small screen that doesn't really offer much.
Advertisement - Continue reading below
The Inner display of the Galaxy Z Flip 5, on the other hand, is unchanged. When you flip it open, you are greeted with a 6.7-inch 1080p OLED panel with a refresh rate of up to 120Hz. This inner display also features a tear-drop display design.
The only other noticeable change to the Galaxy Z Flip 5 is its hinge. With the new hinge technology, the two sides of the phone now close flat when folded, unlike its predecessor (Galaxy Z Flip 4) which leaves a gap near the hinge when folded. Samsung says this new hinge makes this device much more durable and it can handle impacts from drops. It also makes the device less bulky than previous series.
Camera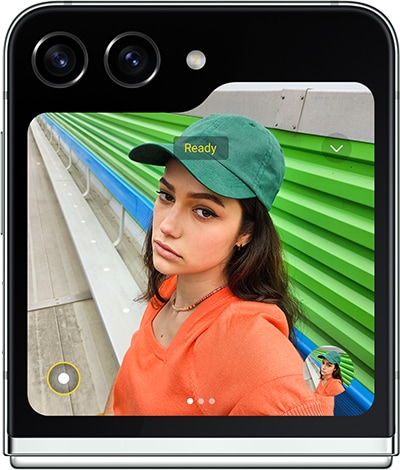 Not a lot of changes were made to the camera on this device. It has similar camera hardware and setup as its predecessor, the Galaxy Z Flip 4. It features a 12-megapixel main lens, a 12-megapixel ultrawide lens, and a 10-megapixel selfie lens up front.
For other hardware updates, you should know that this device is powered by a 3,700-mAh battery (25W wired and 15W wireless charging) – the same as the Galaxy Z Flip4 from a year ago. You also get an improved storage space increase from 128GB to 256GB, supported by 8GB of RAM. Also, the Galaxy Z Flip 5 is rated IPX8.
Galaxy Z Flip 5: Specs
Camera: 12MP Wide, 12MP Ultra Wide, Front: 10MP
Screen & Display: Cover: 3.4" Super AMOLED HD, Flat Screen, Main: 6.7″ Dynamic AMOLED 2X Infinity Flex FHD+, Flat Screen, 120Hz Adaptive Refresh Rate⁶
Battery: 3700mAh
Storage: 256GB, 512GB
Processor: Snapdragon 8 Gen 2 Mobile Platform for Galaxy
RAM: 8 GB
S Pen: Not compatible
Price and Availability
As announced at the event, the Galaxy Z Flip 5 will start selling on August 11, and it will start selling at $1,000. Unfortunately, you still have to pay a high price if you'd like to get your hands on one of these foldable. What do you think about this new Galaxy Z Flip? What's the most exciting update for you?
Advertisement - Continue reading below