Samsung Galaxy. Apparently, those two words are engraved in the hearts of every smartphone lover. The S series, Note series and A series are the most notable in their arsenal. What's fresh is that the Korean powerhouse is about to add another talk of the town lineup named Samsung Galaxy M.
At this point, the Galaxy M lineup didn't get announced by Samsung for the sake of merely adding phones to the shelves. There are a couple of solid reasons that warranted a new segment of smartphones from the brand. Let's take a look at them.
Advertisement - Continue reading below
Battling the Chinese Big Guns
The main idea behind the Samsung Galaxy M series is to offer a mid-ranger with unique features to battle the current gods of super-duper mid-range phones. Say Xiaomi, Vivo, Oppo, and Huawei. Trust me; the competition is fierce.
More specifically, the Galaxy M series is focused on the Indian market. As the third world country is viewed as the next hotspot of technology, Samsung hopes to revive its command there.
Asides from being one of the most promising emerging technology market, the country is the world's second largest smartphone market, after it overtook USA last year. For the Q3 2018, Xiaomi took the top slot on the leaderboards of the country's smartphone market share, sentencing Samsung to the second position.
Most of the company's (Xiaomi) success in the region was due to the Redmi smartphones which were budget and mid-range. To this end, Samsung is bringing sauce to the mid-range sector with the budget Galaxy M series.
Finally, Infinity-V notch comes Alive
Samsung didn't pounce on the notch the way major smartphone players did last year. Instead, they took the idea and emerged with innovations called Infinity-U, Infinity-O and Infinity-V notches.
While the Infinity-O has made its debut in the Samsung Galaxy A8s in what was called the punch-hole camera, Infinity-U hasn't made its arrival. Meanwhile, Galaxy M is the evidence of Samsung's artistry with the dewdrop/waterdrop notch, hence the Infinity-V appellation.
Advertisement - Continue reading below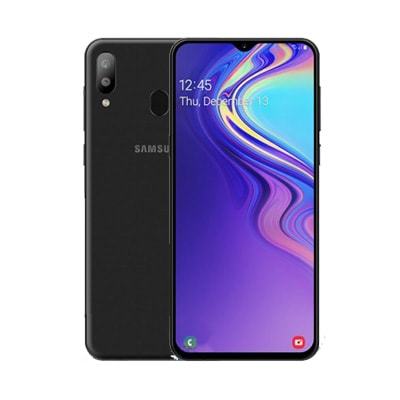 Unlike the regular dewdrop notch seen in other smartphones, Samsung delivers a more expressed straight line cutout. Subtle innovation.
Having known these, there are also vital information about the Galaxy M lineup that you should know:
The Magnitude of Three
To kick-start the Galaxy M series, three smartphones will be made available at a go. They are named Galaxy M10, Galaxy M20, and Galaxy M30. Just like their ascending numerical order of magnitude, leaks have revealed that M30 is expected to be the group's most significant regarding features and technical specifications.
Something for the Oliver Twists of Power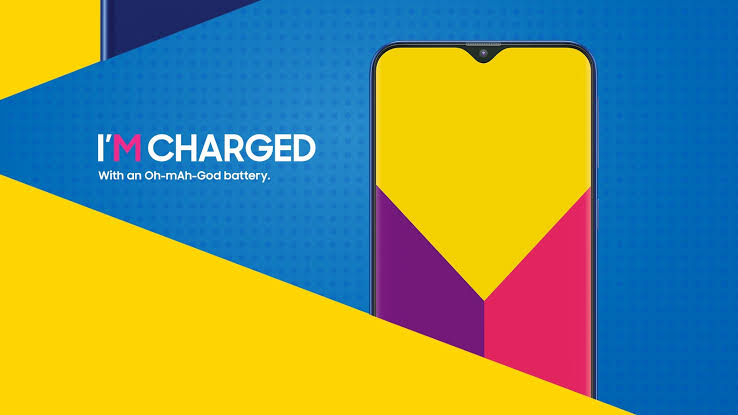 3,500mAh battery seems modest for battery life, no arguments. Now, think of 5,000mAh battery capacity. That's what M20 and the M30 will most likely bring to the party. If this comes to play, I believe Samsung won't allow the era of explosion to repeat itself.
With no official statement from Samsung about the smartphones' specifications, there are some leaked and rumoured features that have been making rounds. Check them out below:
Galaxy M10 Rumoured Specs:
Display — 6.2-inch PLS TFT HD+ (720 x 1520 pixels); 271PPI; 19:9 aspect ratio
Processor — 2.8GHz Hexa-core Exynos 7872 Hexa (14 nm) SoC
Rear camera — 13MP + 5MP
Fingerprint sensor — Yes (Rear)
Front camera — 5-megapixels
RAM — 2GB / 3GB
OS — Android 8.1 Oreo OS
Storage — 16GB / 32GB
Battery — 3,400mAh
Galaxy M20 Rumoured Specs:
Display — 6.3-inch HD+ (1080 x 2340 pixels); 409PPI; 19.5:9 aspect ratio
Processor — Octa-core Exynos SoC
Rear camera — 13MP + 5MP
Fingerprint sensor — Yes (Rear)
Front camera — 8-megapixels
RAM — 3GB
OS — Android 8.1 Oreo OS
Storage — 32GB / 64GB
Battery — 5,000mAh
Galaxy M30 Rumoured Specs:
Display — 6.38-inch HD+ (1080 x 2280 pixels); 395PPI; 19:9 aspect ratio
Rear camera — Triple 13MP + 5MP + 5Mp
Fingerprint sensor — Yes (Rear)
Front camera — 16-megapixels
RAM — 4GB LPDDR4X
OS — Android 9.0 Pie OS
Storage — 64GB
Battery — 5,000mAh Li-Po
Launch Time & Pricing
The smartphones have been slated to launch on online platforms on January 28. As for pricing, M10 will have $140 price tag, M20 – $210 while M30 will sell at $250.