Google is gearing up to officially unveil their new flagship devices along with a new Pixel Watch. While these devices have more or less been leaked to oblivion, there are always some little nuances that skip the rumor mills so many will want to tune in to see what's new in these devices.
The MadebyGoogle Keynote is slated for October 4, 2023, at 5 PM EAT. Unlike Google I/O which is usually a software event, Made by Google Keynote is a hardware event where the company presents updated products from their line of smartphones, watches, and earbuds.
Advertisement - Continue reading below
---
Related:
---
Via the Made by Google Website
Well, Google plans to stream the keynote through the official Made by Google website, one that also serves as the online store for everything made by Google from current Pixel Smartphones, Tablets, Watches, and buds.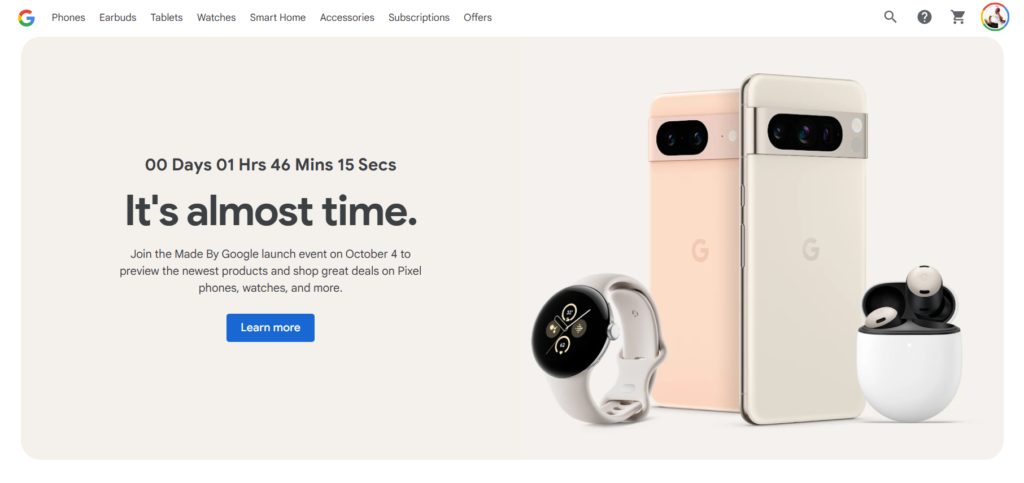 Via the Made by Google YouTube Channel
Yes, of course, Google will want to stream on their own video-streaming website. The official Made by Google Website will probably be the primary platform where millions will prefer to follow the event.
Both YouTube and the Made by Google Website allow you to set a reminder so you don't miss the event so that might be worth doing.
Aside from these, there are YouTubers who will be livestreaming the event with their own commentary. These are usually pretty insightful as these YouTubers are some of the best in the industry and getting their first impressions live is a perspective that some might want to subscribe to.
Advertisement - Continue reading below
What We Expect to see
Well, this is the Google Pixel 8 event so we will see Google officially introduce the Pixel 8 family of devices which will probably include the Google Pixel 8 and the Pixel 8 Pro. We will also see the launch of the Pixel Watch 2, and maybe a new set of earbuds that works well within this Google-made ecosystem.
The budget Pixel 8A should be released a few months down the line as has been the trend with Google releasing devices in this line. There's also the update to the Pixel Slate but we might not see that today.
What are you excited about from today's keynote? Tell us in the comments section below.