Visiting a friend or family member over for a family dinner or birthday celebration can be really good. But if they just moved to a new location where you are visiting for the very first time, if you're like me, you can dread the experience. That's because giving directions often over the phone be both time consuming and expensive.
Luckily, smartphone Apps have made things simpler. If both of you have Whatsapp installed, then the experience can be less frustrating. Here's how to send and get directions using Whatsapp.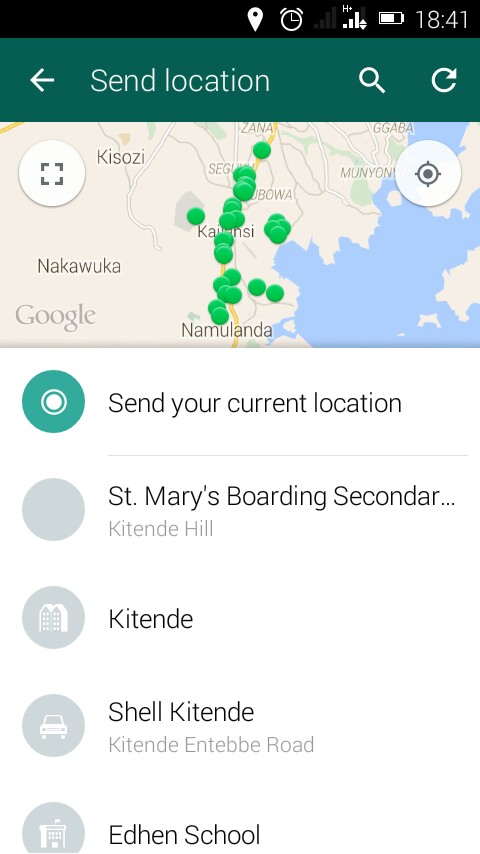 Advertisement - Continue reading below
#1. Get out of the building you're in.
#2. Make sure you can see the sky without obstructions like trees, roof tops etc.
#3. Step #1 and #2 are very important. If you haven't done that e.g staying in your house, please don't proceed to step #4.
#4. Tap on WhatsApp menu icon (looks like a paper clipper for the latest versions).
#5. Select location. Wait for the app to get your current location. Note: You must have turned on location (which activates GPS) in the settings. If not, WhatsApp will prompt you to turn GPS/Location on.
#6. Wait for at least 6 seconds for better accuracy of your current location. This is important because it takes a while before your smartphone GPS can accurately determine your exact location. Otherwise you'll be thrown off to some wrong location..  Anything within 3-10m accuracy is good enough.
#7. Finally tap on "send my current location" to your recipient
That's it. If you have any helpful tips and tricks of your own, give us a comment below or send us an email at editorial(at)dignited.com. If you've any Tech-related questions, please do use Dignited Answers,  our Q&A platform.