MTN Uganda's Huawei Mobile WiFi E5573s-320 MiFi has received lots of love from us for two good reasons; it's the fastest and also the cheapest 4G LTE MiFi on the market.
This MiFi is capable of picking 3G as well as 4G LTE network depending on your location and the signal strength. In areas where 4G is available but isn't as strong as 3G, the MiFi might default to 3G connection which might work to your advantage since your data runs "slower". But when you urgently need a really fast connection for instance downloading software updates or live streaming an event, you want you MiFi to only pick 4G LTE.
Advertisement - Continue reading below
Here's how to force your MiFi to only pick 4G LTE.
Login to your MiFi web interface by typing in http://192.168.8.1/ in your web browser. Go to Settings > Dial-up > Network settings > under network, make sure support LTE network is checked > under network search, select manual mode. Click apply.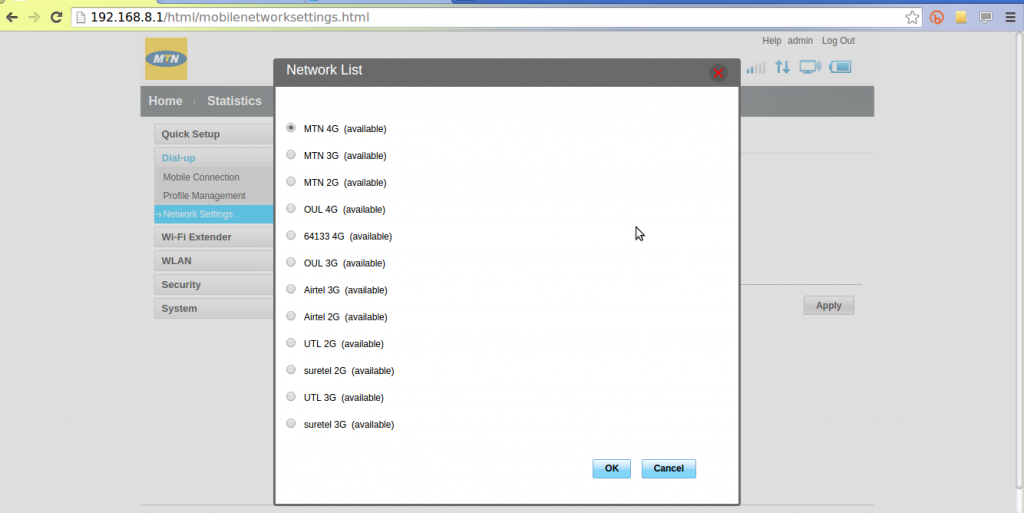 Your MiFi will start searching for available networks in your area which takes a bit of time. Select MTN 4G from the pop-up. Click home and confirm that your MiFi is picking 4G LTE network instead of 3G. Have fun. If you have any questions, please use Dignited Answers, our Q&A platform to post your query.