Known for the Kiira EV and the Kiira Smack, Kiira Motors Company (KMC) has finally done a test drive of the much anticipated 35 seater electric solar bus.  The Kayoola that runs at 80km per hour is meant for  the urban setting traveling short distances.
It is reported that KMC will start manufacturing cars for sale in Uganda by 2018 which is just two years from now. With a car assembly plant yet to be built, the Government has signed an MOU with Hinduja Group aimed at the establishment of the KiiraAshok-Leyland joint venture for manufacturing of Trucks and Buses in Uganda.
Advertisement - Continue reading below
In an interview with the BBC Paul Isaac Musasizi the KMC Chief Executive the plan is that by 2039 the company will be able to manufacture all the parts and assemble the vehicle in Uganda. If it is mass produced, each bus would cost up to $58,000 (£40,000), which Mr Musasizi says is a competitive price.
Kayoola Bus Test Driving
Yesterday, Kiira Motors staff recorded videos of the bus being driven from their offices in Ntinda to Namboole Stadium for the official test drive. NTV a reputable TV station also reported about the Ugandan innovation.
Kayoola Bus Launch
According to the Kiira Motors website, the Kayoola bus is set to be launched by H.E. the president of Uganda in 14 days. There is also a detailed document showcasing the Kayoola and all anyone may need to know about it.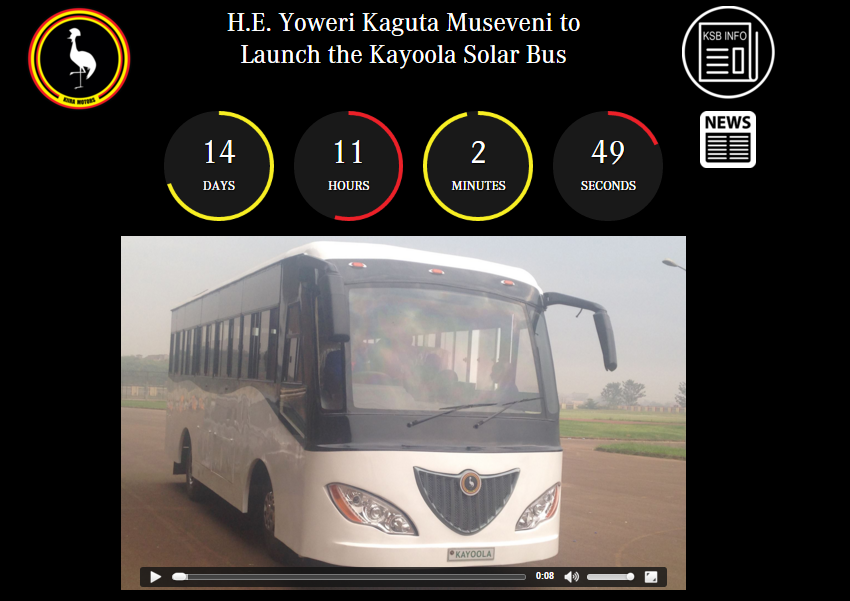 Advertisement - Continue reading below
Kiira Motors Corporation (KMC), a company fully owned by Government registered by Uganda Development Corporation has been established as the pioneer Automotive OEM (Original Equipment Manufacturer) in East and Central Africa for the commercial production of Kiira Vehicle Technology and derivative products and services with specific focus on passenger vehicles.
Image: BBC Africa