UPDATE: Tecno HiOS leaks; Here's a first look at the Tecno's new custom ROM
---
Tecno is finally making an UI (User Interface) they can call their own. Even if these are are still rumours, they have been corroborated enough by multiple sources that we actually believe it to be true. The rumoured UI will be called "HiOS" and is to debut on the anticipated Tecno Boom J8.  Just like Samsung has Touch Wiz, HTC has the HTC Sense, Huawei has the Emotion UI, Tecno will also have the HiOS based on Android.
Advertisement - Continue reading below
We have not seen any leaks of what the HiOS looks like but we might have an idea. Tecno has been experimenting with a couple of skins and functionality that we have only seen on Tecno devices. This was first seen on the Tecno F5, H5, R7 and now Boom J7.
Read More:Tecno HiOS Leaks: Here's a first look at Tecno's new custom ROM
What HiOS might Look Like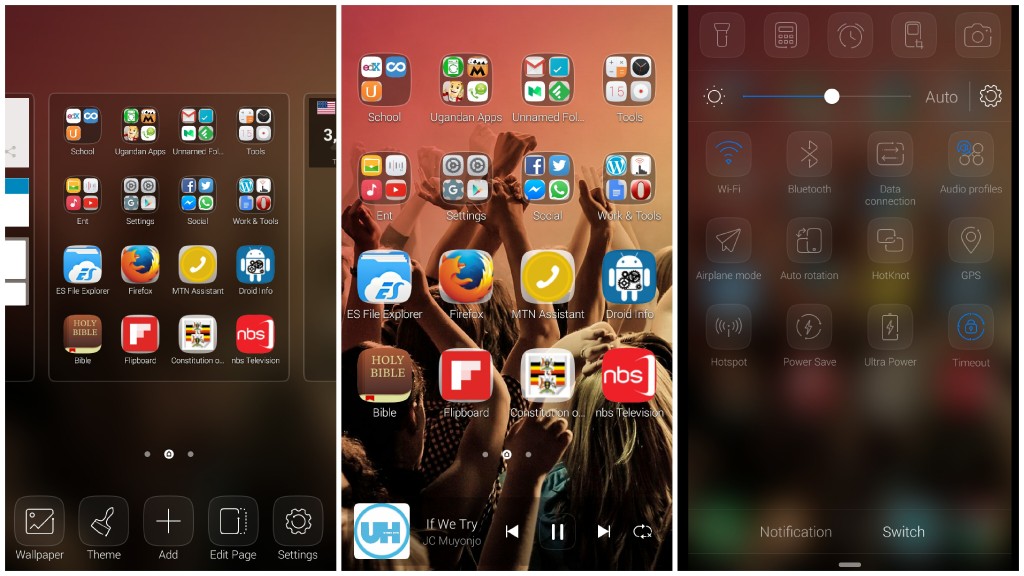 Notice that if you swipe the menu bar to the right, it quickly shows you a quick access menu. If you swipe the menu to the left, it gives you quick access to music and radio. When you pull down the notification centre, it reveals quick access to controls for the flashlight, calculator, alarm clock, screenshots and camera. In the Boom J7 in particular, they also experimented with controls that appear from below like the iPhone.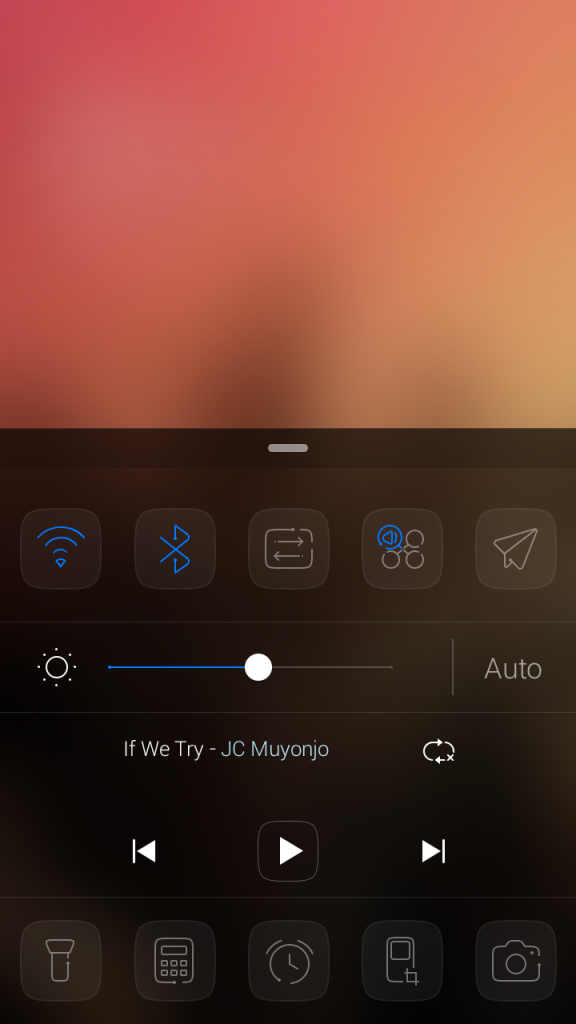 All these are functions we have not seen on any other devices other Tecno devices. All this design and testing might have been to get them ready to launch their own OS which is now ready (If the rumours are anything to go by)
Advertisement - Continue reading below
Features we expect HiOS to have
For now, most of the expectations are around OTA updates and may be keeping up with features that will distinguish Tecno phones as unique. Apparently Tecno wasn't in control of this until they can have their own OS like they do for Infinix devices which have their own OS.