With the dynamic Android world, web browsers are one of the most important apps on any device. Having the right features and performance while browsing the web can literally change your entire experience. Finding the right one can be difficult because there are so many options and the face of the web is changing all the time. To test the efficiency of my browsers, I prefer to run the html5test as shown later in the specific browsers. Here, let us have a look at the best browsers in 2017.
1. Google Chrome Browser
Price: Free
Advertisement - Continue reading below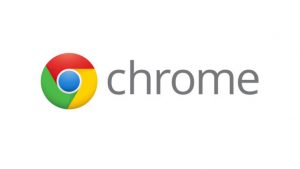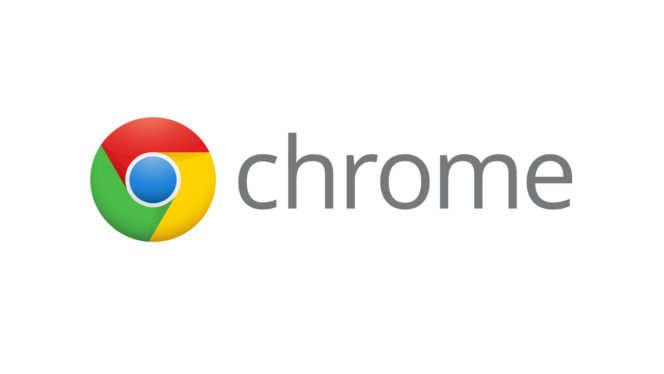 Google Chrome definitely the most popular Android browser. Many people have this pre-installed on their devices and prefer to just keep using it
Google Chrome has a many of features, a few of which include the ability to start searches from the address bar, browse the web privately in Incognito mode, and automatically fill web forms.
On the contrary for some users, Chrome really performs well if you have a Google account. Once you sign in, it syncs your bookmarks, tabs, and history across devices remembers your usernames and passwords and autocompletes your web searches.
But you don't need a Google account to take advantage of Chrome's tabbed browsing, which lets you switch between web pages with a few taps. Same as above for Data Saver, which compresses images, fonts, and other web objects to speed up browsing and reduce your data usage.
Advertisement - Continue reading below
I did run the html5test on my Google chrome and this was the result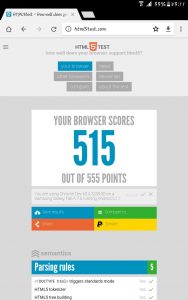 2. Mozilla Firefox
Price: Free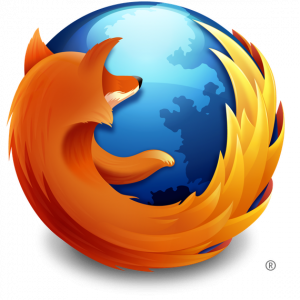 Firefox is compatible with Android 4.1 or above devices. Extensions aren't Firefox's only unique contribution to mobile browsers. Its night-viewing mode web-page colors in order to minimize eye strain. There's a robust set of privacy controls that let you block ad networks from tracking your browsing habits. Firefox has Chrome-like bookmark, history, password, and tab syncing features.
Firefox has a Do Not Track feature that lets you tell every website you visit, their advertisers, and content providers that you don't want your browsing behavior tracked. Websites that do honor this setting should automatically stop tracking your behavior without any further action from you. Turning on this feature will not affect your ability to log in to websites nor cause Firefox to forget your private information, such as the contents of shopping carts, location information or login information.
This is the result of the html5test on Firefox browser for Android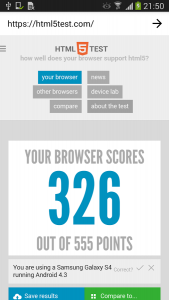 s
3. Opera Web Browser
Price: Free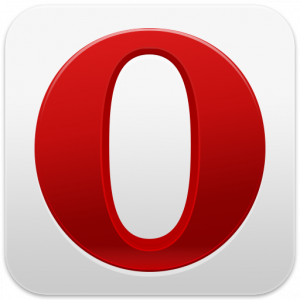 Advertisement - Continue reading below
The browser uses Opera's servers to compress Web pages and allows you to load them much faster, so you can not only save time but also money spent on purchasing bundles.
The browser interface looks awesome on any Android device, giving it a very sleek and functional look. You can easily zoom in by 'pinching the screen' and have many touch shortcuts to navigate in a way that is more comfortable than other browsers.
Users can create an Opera account and sync data between this and the desktop version.
The application has automatic support for social networks like Twitter and Facebook hence much faster to use.
Opera Browser is a great alternative for browsing the Internet from an Android device, either on a mobile phone or a tablet. It has everything you need and is a joy to use.
 I did the html5test on opera browser on my android and the result is as follows.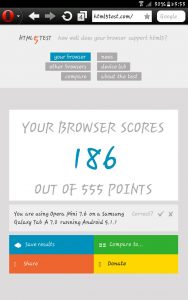 Opera Browser scores 186 of the 555 points on HTML5TEST though the points accelerate when the data saver is off.
4. Opera Mini beta Browser
Price: Free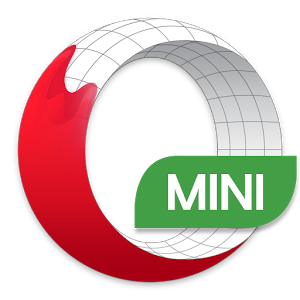 Opera Mini beta Browser is one of the top web browsers you can get on the android play store. It has some amazing features and browsing qualities which many of the other browsers are lacking.
Opera Mini has been designed with an original Opera look and made easier use. With less clutter, less hassle and a sneak peek at our upcoming features, Opera Mini gives you a superior browsing experience, keeping in mind that this is a beta app.
With the html5test Opera beta browser scores a whole 464 out of 555 points.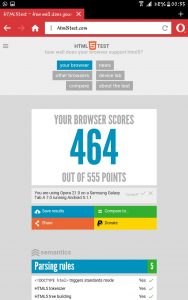 5. UC Browser
Price: Free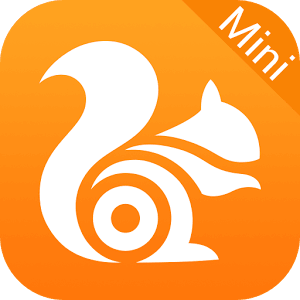 The new version of UC Browser comes with a brand new UI that's inspired by The Material Design philosophy by Google seen in Android 5.0 Lollipop. UC Browser for Android 10.0 also comes with simplified settings and a redesigned navigation page.
UC Browser for Android 10.0 runs on mobiles running Android 2.2 or above, with [UC Browser HD For Android] available for tablets.
The Android Browser has a brand new tab management system that makes it easier to switch between various open tabs and also contains a series of bug fixes.
Some additional features include: Incognito browsing that protects your privacy, Night Mode that helps to read more comfortably at night, faster browsing mode for time and data usage saving. Smart Downloading – Supports multiple, background, and cloud downloading with auto reconnection. Gesture commands added to control video progress and adjust volume.
The html5test on UC Browser gives 413 out of 555