Ubuntu is by far the most popular Linux distribution. It is to many, the definition of Linux. Newbies to the platform often choose Ubuntu as their distro of choice. While it might not be the best Linux distro out there, it is very functional
But stock Ubuntu is a little too plain and boring. Here are some of the apps you can install on your Ubuntu to make you a little more productive.
Advertisement - Continue reading below
VLC Media Player
VLC needs little to no introduction. It is the Swiss-Army knife when it comes to media playing. Is there anything VLC cannot do? It is lightweight, has a TON of inbuilt codecs to play virtually any file fomat out there.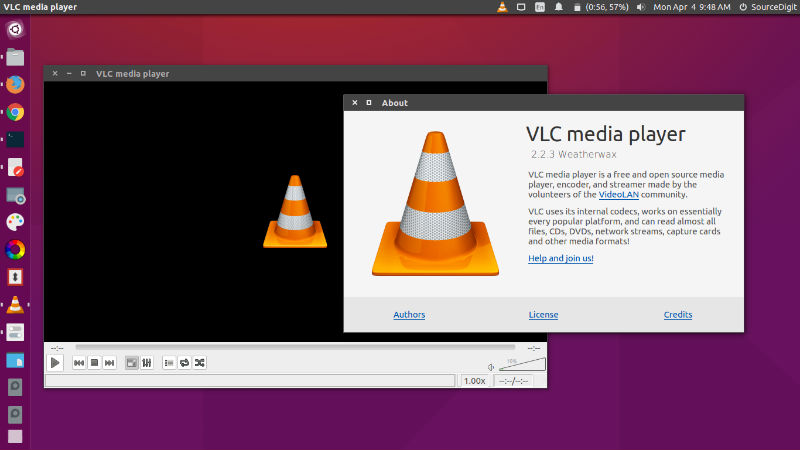 The latest stable version, VLC 3.0 has features like:
Stream local media to Chromecast
Allows audio passthrough for HD audio codecs
Default hardware decoding to play 4k and 8K videos
Limited 360-degree video and audio support
HTTP/2 support
Now uses OpenGL
Support for network browsing with Samba, FTP/SFTP, NFS, and other protocols
Autodetect external audio tracks (ac3, m4a, aac, dts…), similar to subtitles
Adaptive streaming
Improved support for Wayland
Support for more codecs
You can install VLC on your Ubuntu straight from the Software Centre.
FreeOffice 2018
For a long time, WPS Office has been the go to Office Suite for Ubuntu. There are open source alternatives like LibreOffice and OpenOffice but WPS Office was the closest to the look and feel of Microsoft Office apps.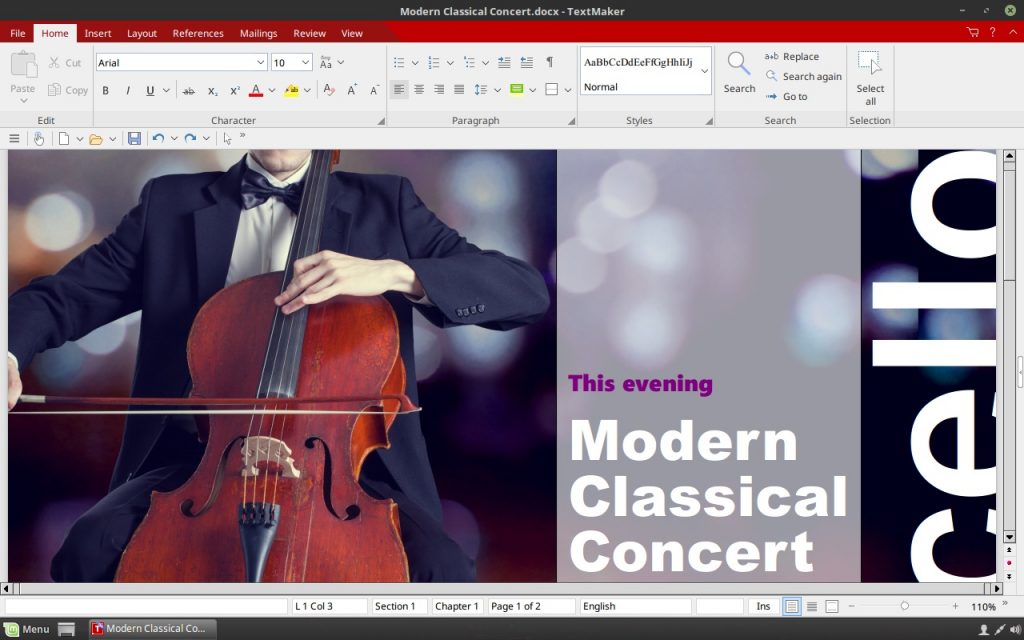 Advertisement - Continue reading below
Not anymore. Little known FreeOffice 2018, Developed by Germany-based software company SoftMaker, is both free to download and free to use — so if you're on the hunt for a free Microsoft Office alternative for Linux you'll almost certainly want to check it out. The latest release boasts "complete support" for modern Microsoft office file formats, both opening, editing and saving, as well as continued support older Microsoft Office file formats and the .ODF file formats used in LibreOffice. PDF and EPUB export also features.
To get FreeOffice 2018 on your Ubuntu, head on to their official website and follow the simple steps.
Skype
This is another one that does not need any introduction. Skype is a messenger service by Microsoft which allows you to chat via text, via video chat and by voice over internet protocol. Skype is often used by businesses as a way of conducting meetings with people not present in the office. Job interviews are often conducted via Skype.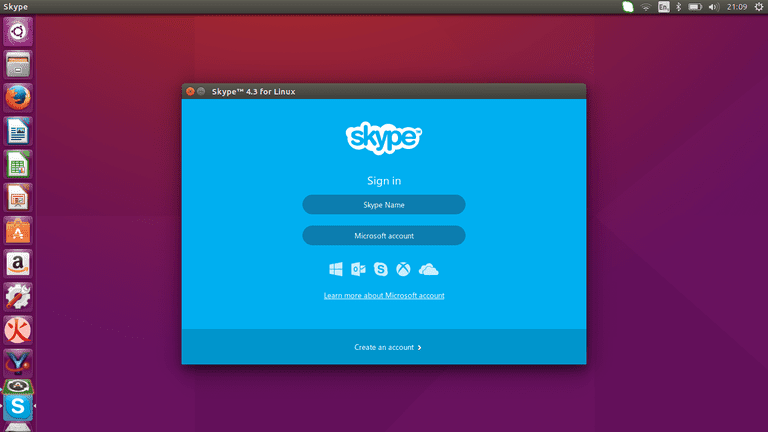 Being owned by Microsoft, the makers of Windows, you might think this would make it a problem for Linux users but actually there is a Skype version for Linux and indeed many other platforms including Android.​​ Support for Skype on Linux has been solid for a long time.
Xtreme Download Manager
This is an alternative to Internet Download Manager on Windows. It is open source so it is absolutely free. It includes extensions for Firefox and Google Chrome for a much more seamless integration. When integration is finished with any browsers, XDM simply takes over the downloads and saving streaming videos from the websites.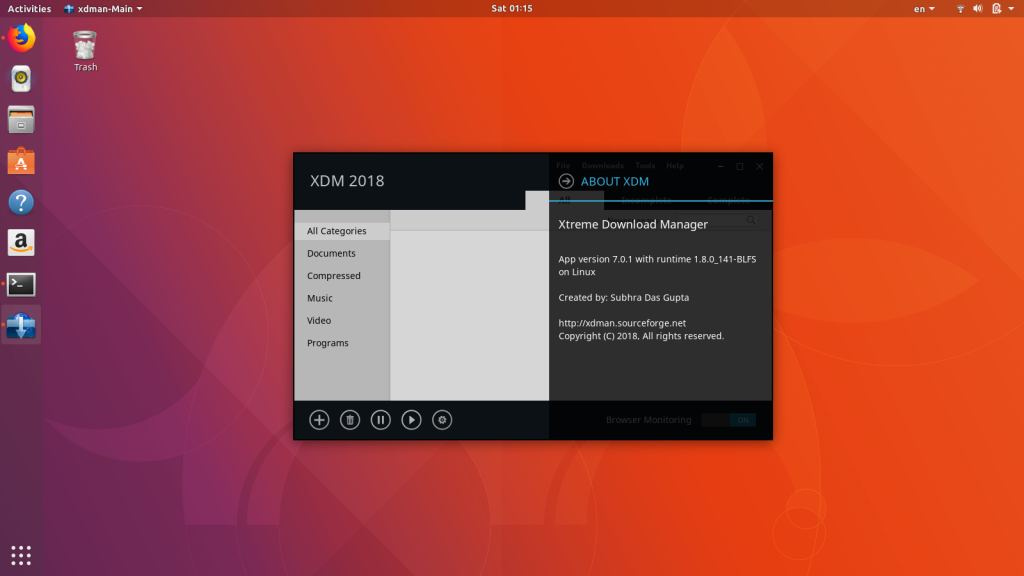 Advertisement - Continue reading below
XDM also works well on Windows so if you are looking for alternatives to Internet Download Manager, it's worth checking out. To get XDM on your Ubuntu, go to Xtreme Download Manager Sourceforge page and download the appropriate package for your Ubuntu
Mailspring
Unless you work in one of those firms that insist on every employee using the full suite of Microsoft Office apps, chances are you are not the biggest fan of Microsoft Outlook. You are like most of us who choose to respond to mails on our phones. If you absolutely have to use your PC, you probably fire up your browser and use the web version of your email service.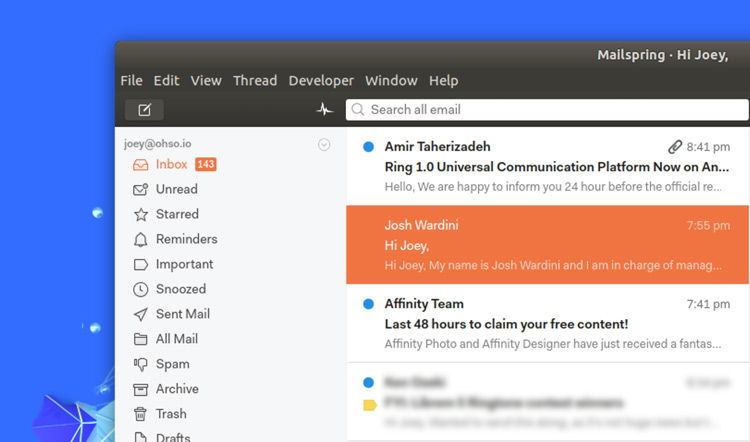 This has got to be the best desktop email client for Ubuntu. Mailspring is available for Windows, Mac, and Linux. Getting it set up on Ubuntu may not be as straight forward as it is on Windows but it is a pretty simple process. The app will want you to create a special Mailspring ID to use the app, which is one of its few flaws compared to other "just import your email account and go" apps.
Head on to their official website to get more info on how to get Mailspring up and running on your Ubuntu.
What software do you use on your Ubuntu? Talk to us below.
Advertisement - Continue reading below