With the banning of Analog TV in most countries in Africa, digital TV has taken over and is being spread widely. Notable among the entities taking this revolution seriously is Startimes.
Startimes is one of the most affordable digital pay TV services in Africa. On top of that, it's installation is relatively easy for anyone.
Startimes They are just a few components needed; the Startimes antenna, Startimes decoder, connecting cable wire, an external lengthy pole and few accessories which accompany the decoder and antenna on purchase.
Advertisement - Continue reading below
The Digital Process Explained
Startimes is based on the digital terrestrial signal transmission called the Digital Video Broadcast Terrestrial technology DVB – T. It uses high towered signal transmission masts to propagate their signals within a defined geographical area. All you require to capture this signal is a special ariel antenna connected to a digital signal decoder which is set at same frequency with the frequency of the propagated signal.
---
Related Article:
---
The Installation Process
After unpacking the antenna from its pack, first of all take caution not to misplace even the smallest of these items as they perform unique functions in the installation procedure.
Insert the long pole-end through the antenna hole and tighten the antenna rolling screws firmly until the pole laps tightly on the antenna back hole.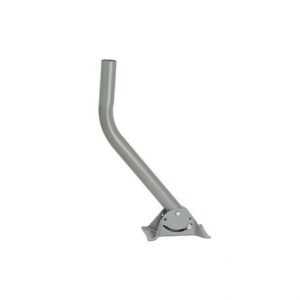 The connection cable wire has a screw end which you are expected to connect to the circuit box of the antenna facing down. Screw in the wire and ensure it goes in tightly.
Insulate the wire screw end with a water-proof masking tape. This is to prevent moisture contact which causes rusting. Tie the cable wire gently but firmly to the pole. This ensures that the wire does not sway its weight down and disengage from the antenna circuit box when the pole is lifted up.
Advertisement - Continue reading below
Ensure the pole is raised high above any other obstruction like the roof of your building, electric power wires and trees.
Your Startimes antenna must face relatively towards the transmission mast nearest to your locality. You can find out where the transmission mast is stationed by asking dealer offices around you.
Thereafter, connect the other end of your cable wire to the "ANTENNA IN" port behind your Startimes digital decoder. Switch ON your decoder, run a scan and enjoy the thrilling view of the super digital collection of Startimes pay-tv service.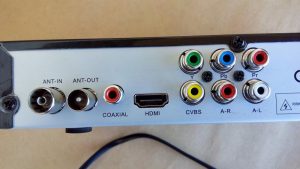 Installing Startimes digital TV decoder and antenna is very easy and with the step by step approach, we hope it's even been made easier. If you encounter any problems in the process, you can consult your local dealers for expert advice.