The Google Play Store has a section where users of the various apps rate the apps and write reviews about there expensive using the app.
These ratings are very important as they are a basis for users in determining which app to install. However, there is a rise of fake and misleading ratings and reviews on Play Store and this undermines the users' trust.
Advertisement - Continue reading below
Google, in an attempt to increase trust worthiness of the feedback you see is removing those misleading reviews and the apps encouraging such behavior.
It instituted a system that uses a mix of artificial intelligence and human oversight to isolate junk play store reviews and the apps that promote them.
According to Google, they have already removed millions of short ratings and reviews and thousands of apps supporting such behavior.
There are various ways in which ratings and reviews may violate Google's developer guidelines:
Bad content: Reviews that are profane, hateful, or off-topic.
Fake ratings: Ratings and reviews meant to manipulate an app's average rating or top reviews. There are different approaches to manipulate the average rating; from 5-star attacks to positively boost an app's average rating, to 1-star attacks to influence it negatively.
Advertisement - Continue reading below
Incentivized ratings: Ratings and reviews given by real humans in exchange for money or valuable items.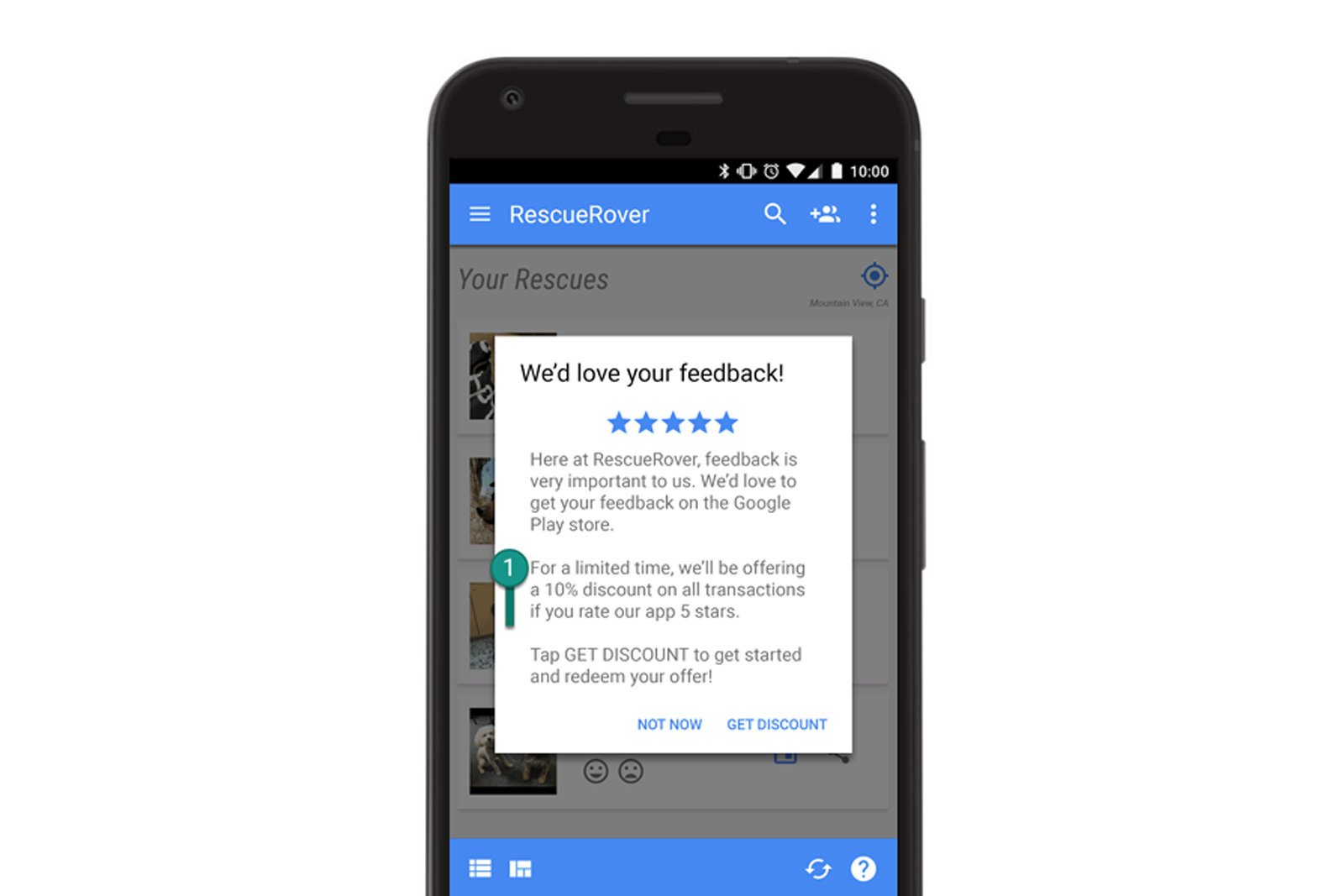 ---
Related Article: How to download Android apps other than from the play store
---
If you're a developer, make sure you do the following:
Avoid buying fake or incentivized ratings.
Don't run campaigns, in-app or otherwise, like "Give us 5 stars and we'll give you this in-app item!" That counts as incentivized ratings, and it's prohibited by policy.
Do read the Google Play Developer Policy to make sure you are not inadvertently making violations.
If you're a user, you can follow these simple guidelines:
Don't accept or receive money or goods (even virtual ones) in exchange for reviews and ratings.
Avoid the use of profanity to criticize an app or game; keep your feedback constructive.
Stay away from posting gibberish, hateful, sexual, profane or off-topic reviews; they simply aren't allowed.
Do read the comment posting policy. It's pretty concise and talks about all the things you should consider when posting a review to the public.
In February, Google removed a vast number of reviews of Game Dev Tycoon despite having no evidence of manipulation. There is therefore a real chance that genuine apps could also be affected.