Asides from the fact that they are out of vogue, and old-school, long URLs are unwieldy, appear spam-like, and can break easily, leaving the recipients, customers, readers, or followers with the option of trying to make heads and tails of your links or simply abandoning them.
Short URLs, on the other hand, are neat, easy on the eye, easy to share, and fits perfectly on platforms where there's a limit to the number of characters to you share (Twitter's 280-character limit, for instance). In addition, Short URLs do not easily trigger a "spam alert" compared to super-long URLs. Likewise, research has proven that brands and companies that use short URLs get more clicks than those who share long URLs.
Advertisement - Continue reading below
How to shorten a long URL Link
Luckily, shortening long URLs have never been easier thanks to the plethora of tools (read: URL shorteners) available out there. What's more interesting is that these tools do not only minimize the number of characters in your links, they are laced with advanced features like URL tracking, monitoring, bookmarking etc. Some URL shorteners provide free analytics services by supplying information like countries where your links were clicked, devices used in click your links, platforms where your link is being clicked the most and many more. URL shorteners are underrated — bigly.
Again, there are a lot of URL shorteners out there and picking the best might be difficult, if not impossible. However, if you intend to give URL shorteners a start in your business, here are some:
 1. Bitly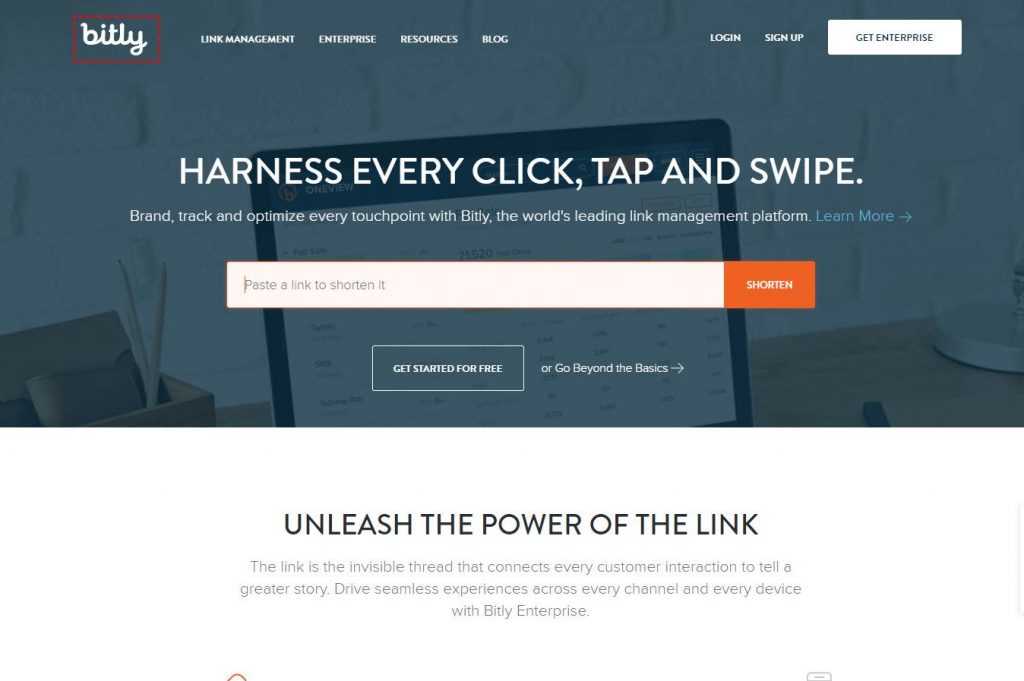 Talking about URL shortening, Bitly is a household name; it's way at the top the URL shorteners chart. Bitly is trusted and widely used by big brands all across the world and its use transcends beyond shortening URLs alone. Bitly provides analytic service which allows you track how many times your links were clicked, countries where your links were clicked, platforms where you linked had the most clicks etc.
To use Bitly to shorten a URL, visit Bitly's official website and paste the link you want to shorten into the provided box. While you can create an account or login if you have previously created an account, Bitly allows you shorten links without having to register an account or logging in. However, to use come features like URL customizations, you'd need to create an account on the platform.
2. TinyURL
Advertisement - Continue reading below
TinyURL is not as popular as Bitly but it is also a very good tool/platform to minimize the length of your URL. Links shortened with TinyURL are, however, longer by a few characters when compared to other popular URL shorteners. Some cool features of TinyURL include link redirection, URL customization, link preview e TinyURL even has a toolbar which you can add to your browser and easily shorten links within your browser. Visit TinyURL's website for more. When you click on the TinyURL toolbar button, a shortened link will be created for the website address you're currently on.
3. Is.gd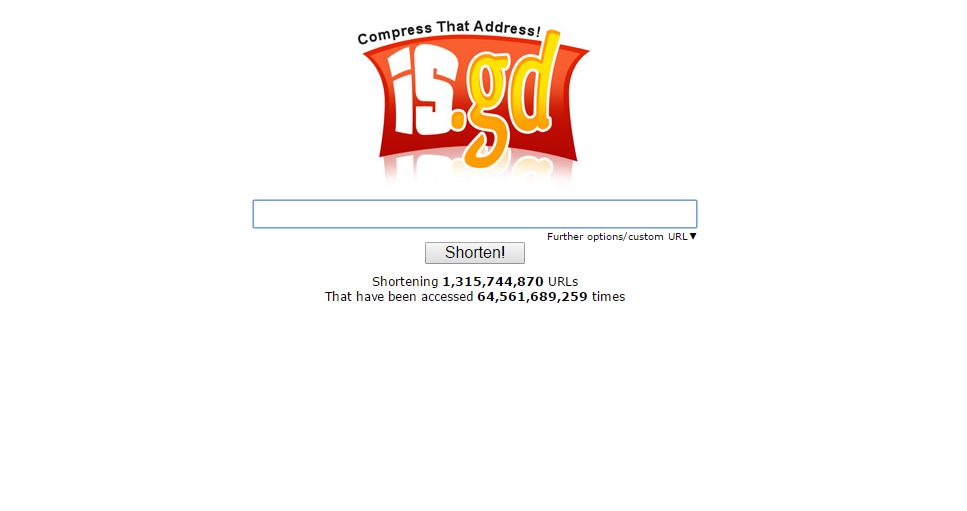 This is one of the simplest and most basic tool to use if you need your URL shortened, hastily. Is.gd has a super simple website and interface with a box where you can input your long link ad have it shortened in seconds. Is.gd has been used to shorten about 1.5 Billion links and boasts of extra features like bookmark shortening, custom URLs, link preview, etc.
Shortened URLs generated by Is.gd are generally 19 characters long (including the https://). Custom URLs are considerably shorter (18 characters) but could also be longer. Is.gd can also generate QR codes for your shortened URLs. You can add the QR code to print media like flyers, magazine etc, allowing offline users easily visit your website by scanning the QR codes with their smartphones and tablets.
4. AdF.ly
AdF.ly is another popular URL shortening platform. And no, it's popularity doesn't exactly stem from it's URL shortening prowess but because it comes with a twist: AdF.ly gives users the opportunity to earn money. Whenever you shorten a link on AdF.ly, the more unique clicks your URL gets, the higher your earnings. Though the money each links earnings you is super small, you can amass a good amount if your links are clicked on a lot. Also, the minimum amount you can get paid is $5.
Visit AdF.ly to learn more.
Some other URL shortening platforms worth trying are:
Advertisement - Continue reading below