In celebration of its anniversary and #JumiaAnniversarySales promotion in Nigeria, Jumia has unveiled a new delivery subscription service which it calls Jumia Prime. Jumia Prime is a basically a subscription-based service that gives Jumia users and customers unlimited free delivery.
The service is presently available in selected cities (Lagos and Abuja) and when a user subscribes, he/she would enjoy FREE deliveries within the period/duration of subscription. If you are a heavy shopper on the platform, then this is perfect subscription you would want to hop on. Because regardless of the nature and size of the orders you make, they will be delivered to you at no additional cost, given you have an active Jumia Prime subscription. There is, however, a maximum number of orders you can enjoy free deliveries on with your subscription — see more details in the Term and Conditions section below.
Advertisement - Continue reading below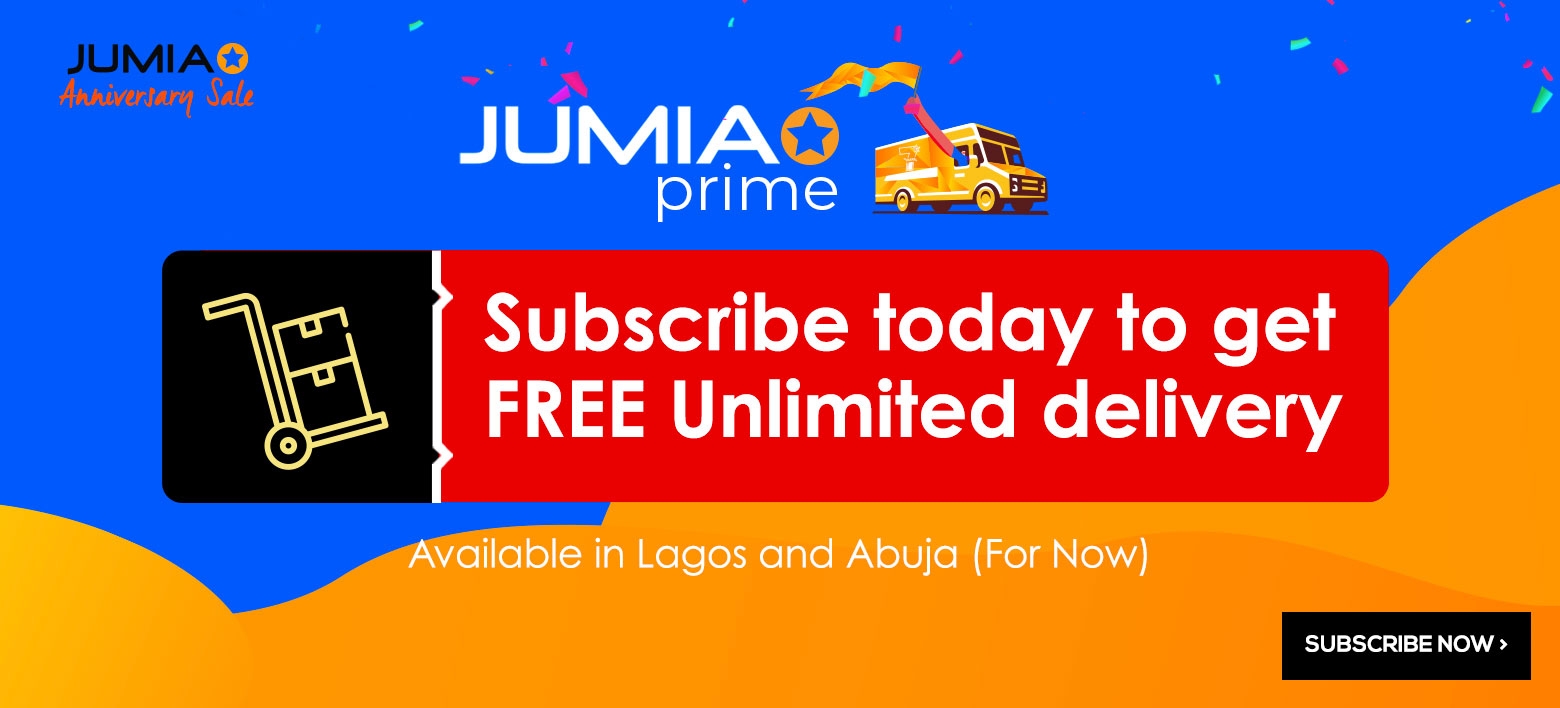 The Jumia Prime subscription service operates on a monthly model. And for a start, customers will be able to purchase one (1) and three (3) months subscriptions respectively. The available subscriptions, regions, and price are listed below.
Jumia Prime subscriptions
1-Month (Lagos) subscription — ₦ 1,999
3-Month (Lagos) subscription — ₦ 4,999
1-Month (Abuja) subscription — ₦ 2,499
3-Month (Abuja) subscription — ₦ 6,499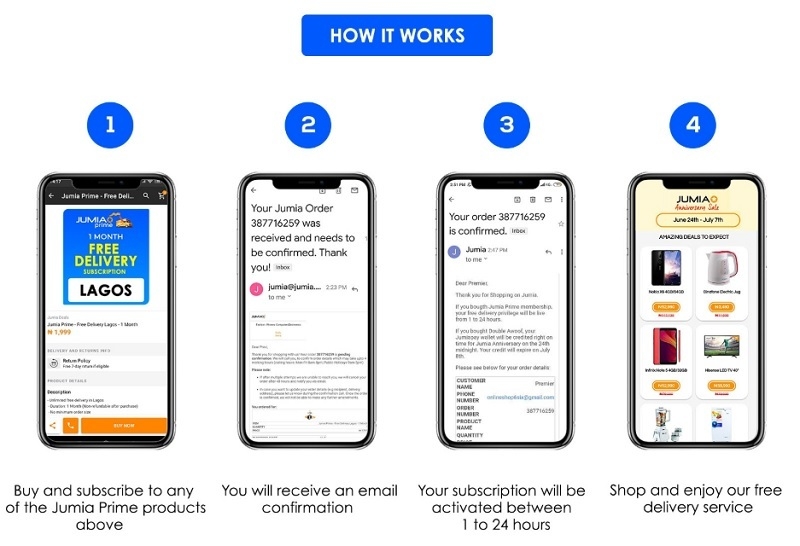 As soon as you purchase a subscription, you'd be eligible for FREE deliveries on all items you order within the subscription period. You can purchase these subscriptions on the official Jumia Prime portal.
Terms & Conditions
Although the terms and conditions of the service are clearly stated on the Jumia Prime website, here are some important ones we think you should know.
1. Jumia Prime subscriptions are available through prepayment only.

2. Jumia Prime subscription plans are limited in quantity and when all available subscriptions have been purchased no more shall be available.

3. Jumia Prime cannot be used for professional usage. Professional usage is qualified when more than 50 orders per month are placed.

Advertisement - Continue reading below

4. No more than 3 addresses can be used per individual account using Jumia Prime Services.

5. Jumia Prime subscription is non-refundable and non-cancellable.

6. The renewal of Jumia Prime is not automatic. To benefit from Jumia Prime advantages when the subscription period has ended, a new Jumia Prime subscription must be purchased.

7. Jumia Prime's free delivery applies to Jumia Global products but doesn't cover International Delivery Fees.

8. Jumia may refuse the inscription to Jumia Prime service to any client.
Conclusively, the Jumia Prime service is a thoughtful initiative from Jumia. Though the service appears to be a transient in nature, I'm positive users and customers would want it to be available all the time — just like an Amazon Prime subscriptions.
Advertisement - Continue reading below