If you are trying or intend to send money, buy Airtime or pay bills using either MTN MyApp or Airtel Money apps, then you want to try alternatives. The MTN MyApp has not been working for a month now. Even today morning while I tried to access my account, the app was still offline. The same was true for Airtel Money.
MTN has told us that "the Mobile money tab on the MTNApp is under upgrade for now" and will come back online "as soon as possible". The Self service feature however, seems to be working.
Advertisement - Continue reading below
The Airtel Money app also surprisingly had issues this morning. When I tried to check my balance or buy airtime using Airtel Money app, the app returned "Error 404 Not found, Please contact customer care for support".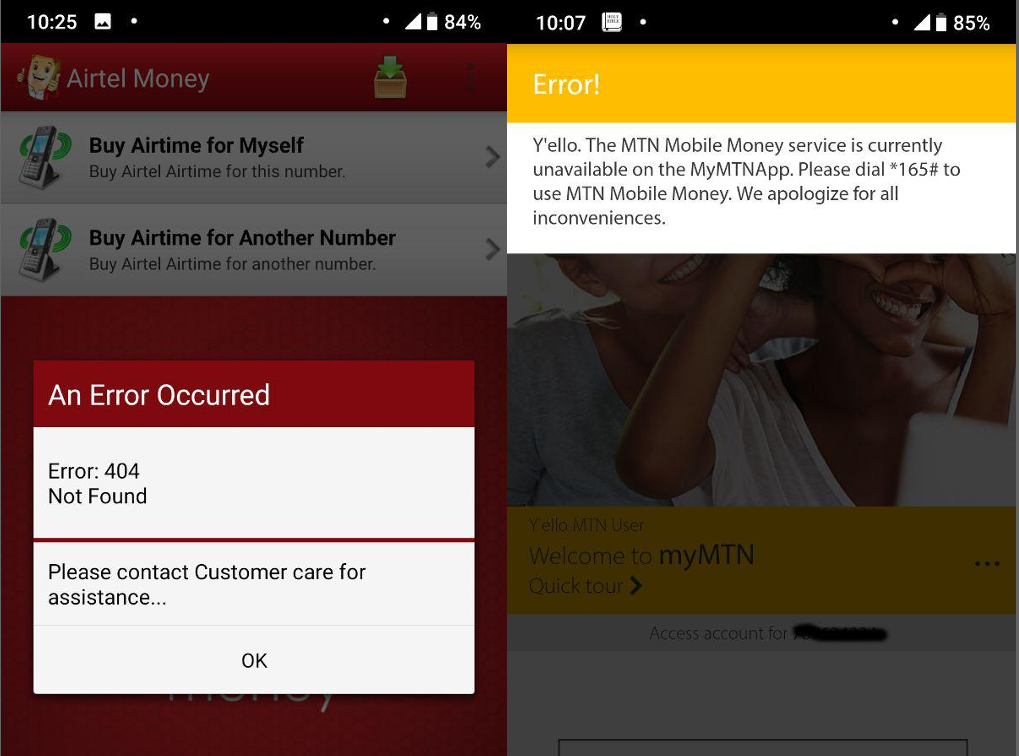 Other users we have asked said the app seems to have been offline for at least a week. We are yet to get official response from Airtel on what's going. Also sending money from Airtel to MTN is currently suspended as per Airtel's advisory on Facebook.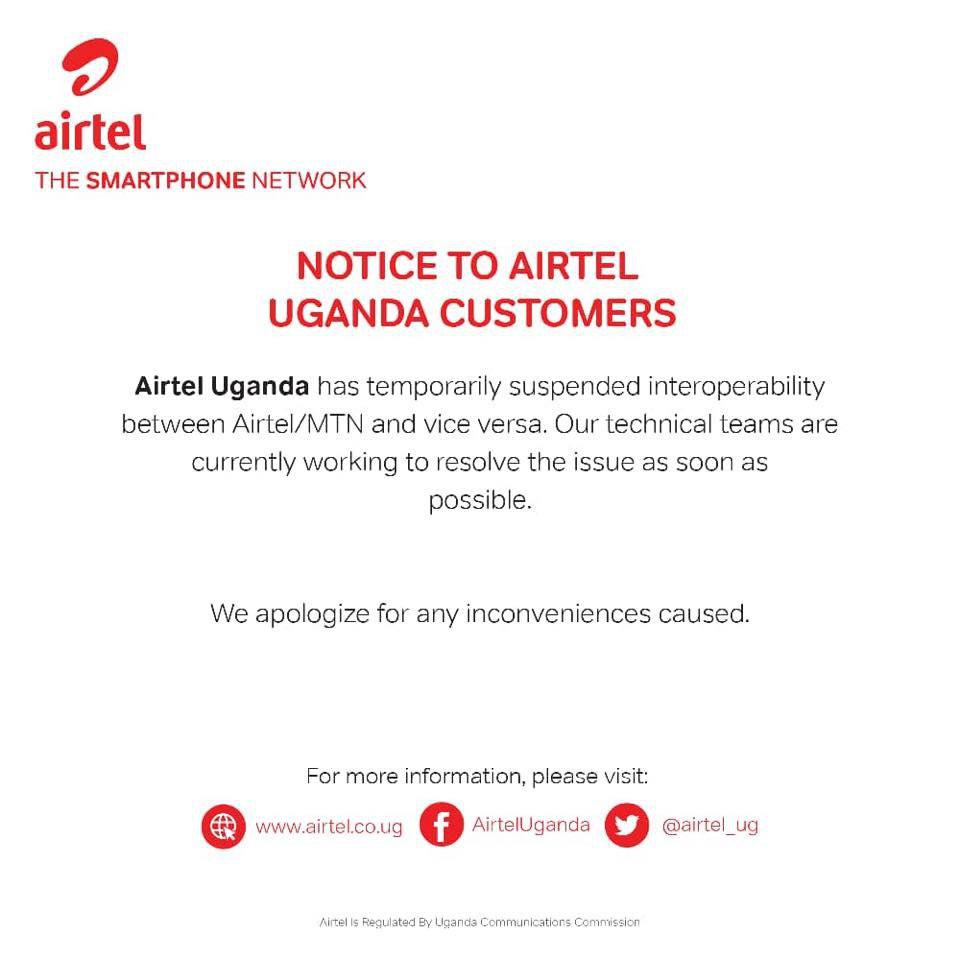 The other known issue is that Bank to wallet transfers intermittent although we are yet to confirm this. The USSD shortcodes however for both MTN and Airtel are working. If you dialed *165# for MTN and *185# for Airtel Uganda, you will still be able to access your account and transact normally.
Update: Both Airtel and MTN Apps are back now. The Airtel App is now called "My Airtel" app which you can download from Play Store. The App MTN can also be downloaded from the Play store.