MiFi and Wi-Fi devices are perfect for homes and small offices because they allow many end users to share 3G or 4G broadband connection. Unlike a mobile Wi-Fi connection where internet speed decreases as more end users join the connection.
In this article, we will show you some of the best MiFi devices that are reliable. Interestingly, most internet service provides in Nigeria provide Wi-Fi devices for their products. So, there are a lot of Wi-Fi devices you can choose from.
Advertisement - Continue reading below
Spectranet MiFi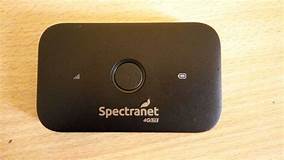 Spectranet is a dominant internet service provider in Nigeria, but mainly caters for Lagos and Abuja. Spectranet has different types of WiFi devices with various benefits and capabilities. They include:
The Pebble MiFi 2017: This one costs around ₦20,000, has about 10hrs battery life, multiple user Wi-Fi access, and it comes with 30GB with free night browsing.
The Toz Indoor CPE: it costs ₦25,000, also comes with 30GB with free night browsing, and can connect up to 10 users.
Spectranet Outdoor Modem: It costs ₦70,000 and has a higher signal if compared to the Toz Indoor and Pebble MiFi. It has a high gain directional antenna, a better signal quality and a communication hub.
Spectranet Indoor WiFi costs ₦35,000, it has multiple user access, an inbuilt rechargeable battery backup, and a telephone interface for VOIP.
Ntel WiFi devices.
Ntel, apart from the WiFi devices it provides, also provides routers and mobile phones to ensure users have a seamless internet experience.
The Ntel MiFi is available for ₦23,000 and it comes with a 1-month unlimited data. You can as well get the MiFi device without the 1-month unlimited data for ₦18,000.
The Ntel router (ZTE router MF286) costs ₦45,000 and you can get the device with 3-months unlimited data for around ₦65,000.
The Ntel mobile devices include Ntel smartphone Galaxy S7, Ntel Konka R2, Ntel Tecno Camon C5, and Ntel Nova.
Swift WiFi Devices
Advertisement - Continue reading below
Swift has three types of WiFi devices:
The Nomad: it costs around ₦18,000, has a rechargeable battery with the ability to last for 8hrs, and can connect up to 10 users.
Swift Dual Band Modem is more expensive. It costs ₦29,500 and can connect as many users as possible simultaneously.
Swift Runner is cheapest of the swift devices. It costs ₦10,000 and can connect up to 5 users.
It costs around ₦20,000 and the device can connect to up to 10 WiFi devices – smartphones, laptops, game consoles, smart TVs etc. It also has a battery life of 8hrs. perfect for homes and offices.