For a long time now, Nigeria has been battling to improve its electricity supply. Asides the poor state of power supply, paying for electricity units can be very frustrating. A process that involved spending long hours on queues.
But with the increasing demand and use of prepaid meter, purchasing electricity units at designated power centers have become relatively easy. Also, with the advancement of technology, a couple of tech companies are making it even easier to pay for electricity. With any of these platforms, you can pay for electricity units from the comfort of your home and at any time of the day.
Advertisement - Continue reading below
Buypower.NG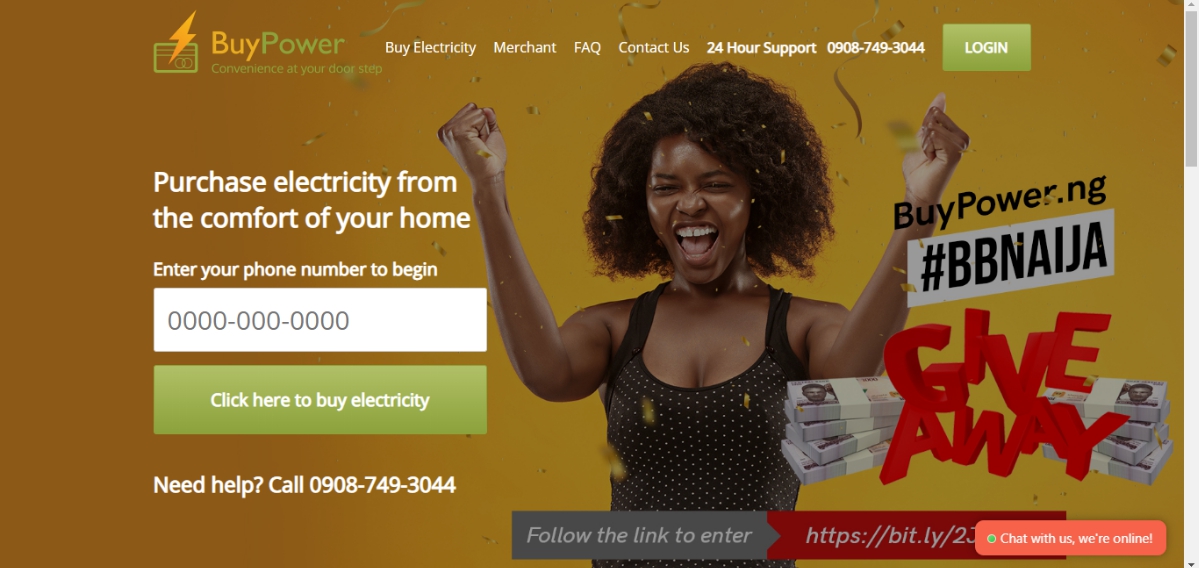 Buypower is a utility payment platform located in Abuja, it allows customers conveniently recharge prepaid meter online using either a credit or debit card. To buy electricity unit on the platform, make your you register on the platform, and you will also need to provide your meter number.
Buypower is available on Android and IOS stores, and it also has a web platform. Payment for electricity can be made through MasterCard, Visa, Verve cards, USSD mobile payment or Bank transfer.
Irecharge.com.ng
iRecharge is an internet powered distribution platform that customer purchase different products and services including electricity units, airtime, internet subscriptions, pay TV, and Bulk SMS. Their service is available on the Web, IOS, Windows, Android, and Blackberry stores.
Instantenergy.com.ng
Advertisement - Continue reading below
Instantenergy is another utility payment platform located in Abuja that allows customers recharge their prepaid meter online with ease. To recharge your meter, just log on to instantenergy.com.ng. you will also need to provide your meter number. Instantenergy is available on web and Android playstore.
Lumia.NG
Lumia is also a very reliable platform to pay for electricity unit. To recharge your depleted meter units on Lumia, just log on to www.lumia.ng, select your DisCO from the list displayed, supply your meter number and amount you intend to purchase, and the phone number to receive the credit token. It is a very easy process because the system will guide you through major part of it.