When social media and the digital economy were morphing into a force to reckon with and shaping the media industry, in our backyard, a group of 3 friends started out Addmaya–a film, design, and digital production agency that elevates ambitious brands through stunning visuals and creative storytelling.
A few years ago, we initially caught up with the founders in the early stages of building the company and they shared with us the vision and their genesis story of starting out in a garage. 6 years later as the start-up celebrates its 12th anniversary, we thought it best time to revisit this vital question: is the creative industry ripe in Uganda?
Advertisement - Continue reading below
How can brands leverage the power of digital production especially in a small and competitive environment?
Humble Beginnings
COVID acted as a catalyst that drove the adoption of digital tools. Right now, businesses are adopting digital arms to diversify their reach (to their customer base). Facebook, Twitter, delivery apps, online marketplaces, and WhatsApp Statuses have become go-to avenues for businesses to showcase and sell their products.
Digital arms have become almost mandatory for businesses to help understand their customer needs. Creative agencies are also better poised to help brands visualize and actualize concepts or ideas. These agencies achieve this through myriads of channels, primarily by crafting high-quality content tailored for each medium.
The presence of fully-fledged digital production agencies like Addmaya breeds confidence in the industry. These agencies also lay a fertile ground for creatives who are open to leverage the power of technology to add value both to brands and customers.
The creative industry in Uganda has greatly improved from 12 years ago when AddMaya started. Back then, the grounds seemed ripe for anyone starting out–digital marketing to creative designs, film, and software developers.
The movement has seen the birth and introduction of new bespoke communities like MoTIV, a curated community for artisans, mechatronics, fabrics, media, filmmakers, food innovators dedicated to building a creative business on top of hubs and business incubation centers.
Advertisement - Continue reading below
The ultimate goal of all these emerging innovations is to amplify the creative scene, convening people to share ideas, inspiration, and experiences for a common vision and voice for the sector.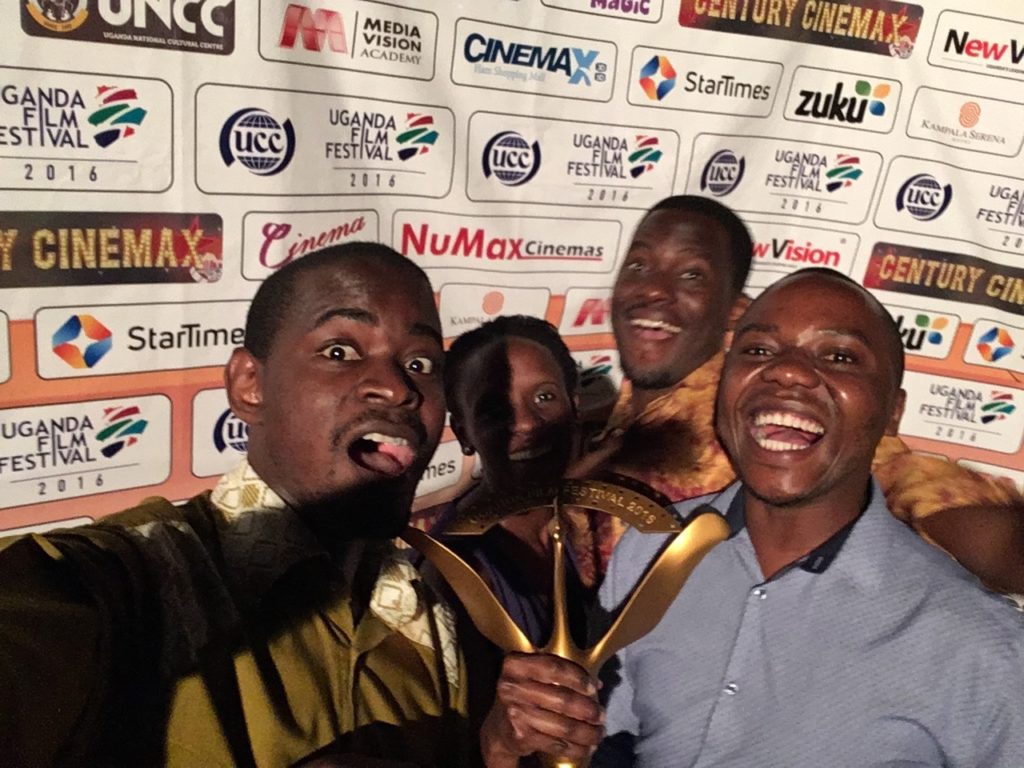 Today, Addmaya boasts of an impressive portfolio as well as a rich catalog of clients. From Bank of Uganda to MTN Uganda to NSSF, Stanbic Bank, Bank of Africa, and Unilever. It's however worth noting that the beginnings were no short of pitfalls.
---
READ ALSO: Addmaya: An Incredibly Inspiring Story Of One of Uganda's Most Successful StartUps Begun In A Garage
---
More Can Be Done
Nothing excites more than technology. Lately, we all make transitions across multiple devices from smartphones, tablets, and laptops, and ever since consumers started adopting personal digital gadgets, brands were forced to adapt their marketing activities to digital spaces (display ads, search ads, social media, YouTube, and so on).
Now here is where it gets pretty much interesting for creatives and production agencies to utilize the power of tech to capture people's attention and shape user experiences.
How can you understand the requirements of your audience and create content to help them, without expecting anything in return? With a genuine interest in helping people, not expecting a transaction in return.
Then leverage this high-quality attention to build trust which in turn can lead to a customer buying a product fully satisfied with the quality, features, benefits, and how it is going to help them.

According to Adweek, 82% of people are consuming video online daily and this provides another untapped opportunity/world for creatives to make the digital experience even more helpful for everyone.
From making short videos to more personalized experiences on websites or apps, production agencies like Addmaya can leverage new tech like AI to help people be more proactive online.
Advertisement - Continue reading below
Reading success stories or watching interviews of people who succeeded gives us confidence and inspiration. It helps us believe we can also achieve such results. And that's what this is all about. Cheers to Addmaya for the 12th anniversary and here's to many more years of inspiring the industry.