A few weeks ago, Tecno opened its first premium store at one of Kampala's uptown malls – Lugogo Mall. The store has been well furnished with good Tecno branding to attract walk-in-clients. The store has flat screens on the wall playing Tecno Ads, experiential tables for people to experience first hand the latest Tecno devices. The Store also has numerous accessories to complement your Tecno device like earphones, flip covers, carrying cases, battery banks among others.
Amidst Tecno's victories in claiming an African smartphone market share, there have been major issues regarding the poor brand perception. Many used and still think about  Tecno as a low end Chinese manufacturer that cannot make standard and durable smartphones. This was amplified by Tecno's former target segment – the low end feature phone users, multiple downtown retailers, a visually less appealing website for a smartphone manufacturer not to mention the low prices.
Advertisement - Continue reading below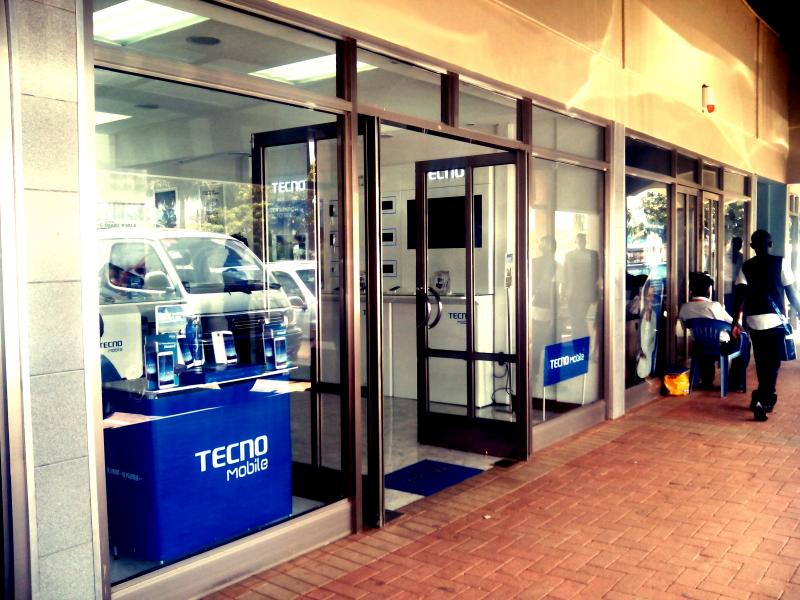 Tecno has gone ahead to knock off these suspicions one by one in an uphill battle to prove that it's a genuine smartphone manufacturer that will make a smartphone that is not only desired by its target market ( Africa) but coveted by others too. I have previously written about how Tecno actually knows how to make a smartphones for Africa looking at key aspects that Tecno is taking advantage of to get a head in this battle for market share.
Lets us quickly highlight what they have done right – They make entry level, mid-range and high end smartphones at an affordable cost.
They have adapted their phones for the African continent.
They have nailed distribution.
They have a functional Warranty and accessible customer Service Centre
Lets look at What they can improve (And this is judging from our experience in using their devices)
Invest in marketing the brand to improve perceptions in Uganda and key markets.
Build a better and more visually appealing website than they currently have that gives more information about the company and amplifies the brand.
If the above is done, I promise you that Tecno will be able to now evenly compete with any other global phone manufacturer.