Kenya's leading mobile firm, Safaricom, is blazing the trail in the road to 5G. The next generation in mobile internet that is set to succeed 4G is still in its infancy.
Globally, only a handful of markets; the U.S, Korea and a few cities across Europe have been able to roll out true 5G networks in their territories. 5G enabled devices are also being launched by the day.
Advertisement - Continue reading below
Back home, we recently heard rumors that Safaricom was indeed testing its 5G network.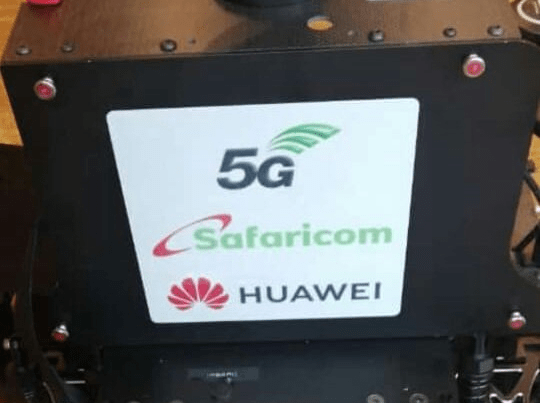 At the time, everything was low-key and no one seemed to be ready to confirm anything. Well, until now
According to the Government Business Review, Safaricom has reframed its WIMAX frequencies and repurposed it to enable the telco to roll out fixed wireless 5G in Nairobi.
The reports also indicate that Safaricom was expected to launch the 5G service as soon as this week, with the regulator, Communications Authority of Kenya confirming that they are in the picture for these plans.
"Yes, CA is aware of Safaricom's plans," said a report from the Communications Authority
"The spectrum envisaged for the first round of 5G rollout is already with the operators who are expected to refarm their formerly assigned WiMax frequencies in the 2.5 and 3.5GHz bands."
Advertisement - Continue reading below
At the time of writing, it was not immediately clear how extensive the rollout is going to be. However, sources indicate it could be limited to parts of Nairobi/Westlands.
We know the theoretical and practical limits of 5G speeds. Initial tests by Safaricom are said to have achieved speeds of up to 750 Mbits per second. This is impressive but we know the real service speeds are expected to be much lower than that.

Safaricom is not the only player hoping to cash in on the next-generation network. According to the Communications Authority, a number of other players are also interested in rolling out fixed wireless 5G. In that regard, the regulator intends to hold a stakeholders' forum in February to address the issue.

With this, Kenya is expected to be among the first countries on the continent to roll out 5G services alongside Nigeria, Uganda, South Africa, and Egypt.