The V digital bank app is powered by VFD microfinance bank. VFD is a Lagos-based financial services institution operating in the microfinance banking sector. And V looks to be the company's approach to wooing a much younger, banked audience.
Recently, there has been an increase in the number of digits bank products springing up. This can be attributed to many reasons. People have never really loved the idea of going to physical banks to make money transactions. Hence, it is better that there's a mobile app that does all of that.
Advertisement - Continue reading below
While banks have their mobile apps too, much smaller companies floating theirs give users the hope of much more personal experience. Unlike in traditional/physical walk-in banks.
This post takes you through some features of V Bank, the newest digital banking app for Nigerians.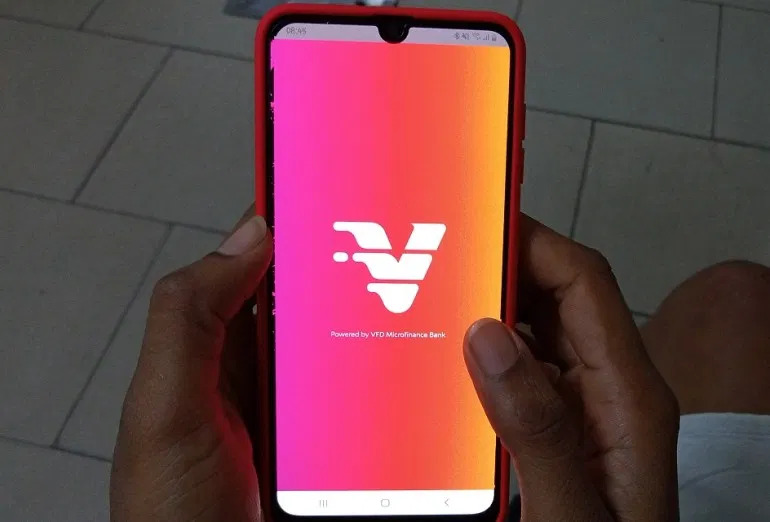 V Bank Nigeria: Registration
It takes a bit less than 5 minutes to register on the V Bank platform. Quite fast, if compared to indigenous banks.
---
Download V Bank for Android and iOS.
---
Requirements
You need the following details to register on the mobile app.
Phone number
Username
Date of birth
BVN number or any account number with another bank
OTP
Email address
Password
Photo (for validation)
Signature (for validation)
4 Digit Pin
Product Features
Send, Receive, Withdraw Money
You can make transfers via the V mobile app; transfers to your own account or transfers to third-parties. You can even do cashless withdrawals at ATMs across the country. A function that enables you to generate a code to make card-less withdrawals on enabled ATMs is available in the app.
Advertisement - Continue reading below
Set Budgets
On the V Bank Nigeria app, you can create and save budgets every month. Budget cuts across different expense channels like food, work, family, shopping, lifestyle, utility, transport, and more. This can help to keep you in check while spending money from your account.
Analytics
The app shows you analytics for the inflow and outflow on your account. This can be done for whatever period you set or want to analyze. Having these analytics helps you determine how much you spend versus how much you earn. Hence, helps users position themselves right based on the data.
Pay Bills
You can pay for utilities, cable TV, internet services, travel and note, transport and toll, schools, betting and gaming, other random products and services from your mobile app. They have partnered with some merchants that make payment for their products easier. Examples are the United Cement Company of Nigeria, DHL, Lafarge Africa, and more. Airtime and data purchase can also be made from the app.
Giveaways
Recently, as a customer acquisition strategy, the app has resorted to giving (potential) customers cash prizes. Hence, users can jump on the trend to win some money for themselves in-app. Most of these giveaways require that you download and register on the V Bank Nigeria mobile app.
Share V Transactions On WhatsApp
With V, you can share your transactions from the app to WhatsApp. This comes in handy when you need to show transaction receipts to someone on your contact. You can also add notes, add your picture, add your location and add transaction receipts.
V Bank Nigeria looks to compete with the likes of Kudabank and Rubies bank, which offer nearly the same product and services. At this time, what matters to the end-users would be the value that these products offer. Value in terms of distinct features, safety, etc.
So, do you use V? What has your experience on the platform been like so far? If not, what digital bank do you use for your transactions and why? Tell us what that product has over Vbank or why you're using it.
Advertisement - Continue reading below