I'm starting to get a little irritated at the phrase "the new normal". It seems to have become the catchphrase of 2020. Despite this, I find myself using the phrase myself. I suppose something irritating can, at the same time, be compelling. With the government easing restrictions on the lockdown and allowing movements of both public and private vehicles, you might find yourself parking at Kampala CBD hence the need to pay for your multiplex street parking ticket.
In the spirit of the new normal, Multiplex Limited, a company contracted by KCCA to manage and modernize street parking within Kampala City have managed to digitize all aspects of how it does business in order to increase efficiency. The multiplex street workers will leave a payment receipt on your windscreen to remind you of the amount you have to pay. Here is how you can make your payment through mobile money platforms;
Advertisement - Continue reading below
Pay for Multiplex Parking Using MTN Mobile Money
Step 1: Dial *165# to get the MTN mobile money menu
Step 2: Choose Option 4 of "Payments"
Step 3: Select Option 5 "Fees and taxes"
Step 4: Select Option 3 "Multiplex Parking"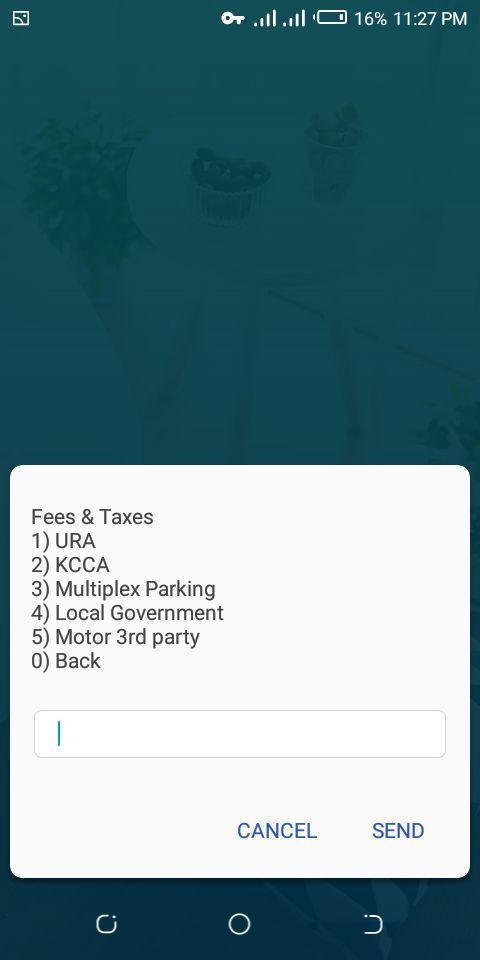 Step 5: Enter car Registration Number (you will receive a balance due message for Multiplex)
Step 6: Enter the Amount you wish to pay.
Step 7: Enter a reason for payment e.g. parking (you will receive a payment prompt)
Step 8: Enter your MM Pin to confirm payment (you will receive payment confirmation from Mobile Money and Multiplex)".
Pay for Multiplex Parking Using Airtel Money
Step 1: Dial *185# to get to the Airtel Money menu
Step 2: Choose Option 5 of "Payments"
Step 3: Select Option 2 "Multiplex"
Step 4: Choose Option 1 to "Pay Multiplex" or you can first view your vehicle balance before proceeding to pay.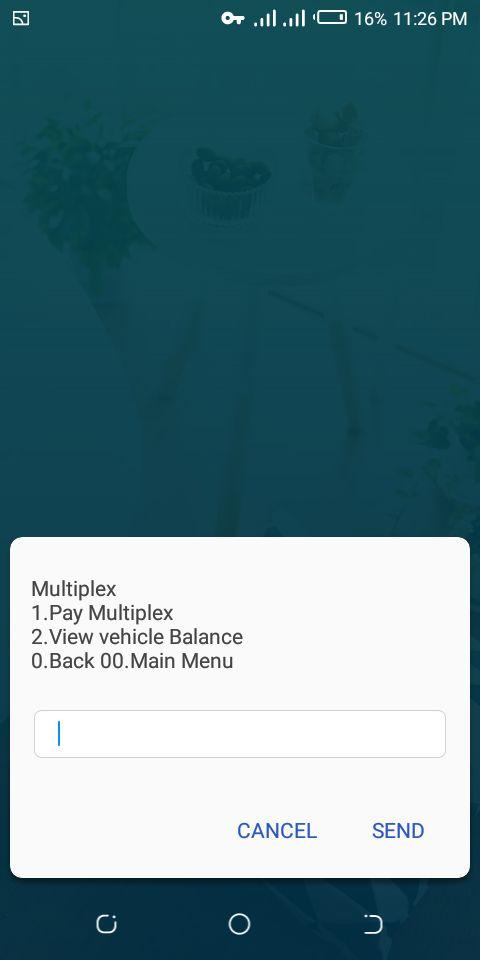 Step 5: Enter your Vehicle Registration Number and follow the remaining prompts.
Alternative Method
You can download either the MTN Momo App from the Google Play Store or Apple's App Store to help you manage your bills payment. The process of paying through the app is much seamless since you put your mobile money pin when logging into the app and does all transactions without having to input again.
Airtel also have their own MyAirtel App across the popular app stores available for both Android & iOS smartphones. My experience using the Airtel app hasn't be satisfactory but it gets the job done.
---
Related Article: How to Pay for Motor 3rd-Party Insurance Through Mobile Money in Uganda
---
Multiplex Parking Fee Structure
Here is a breakdown of the parking fee structure for the first seven hours of parking, you can get the full structure for up to 10 hours from the official Multiplex site.
| | | |
| --- | --- | --- |
| Parking Duration(Hours) | Vehicle Type(Cars)/One Space | Vehicle Type(Lorry)/Two Spaces |
| 1 | 1000ugx | 2000ugx |
| 2 | 2000ugx | 4000ugx |
| 2.5 | 2800ugx | 5800ugx |
| 3 | 3,600ugx | 7,200ugx |
| 3.5 | 4,400ugx | 8,800ugx |
| 4 | 5,200ugx | 10,400ugx |
| 4.5 | 6,000ugx | 12,000ugx |
| 5 | 6,800ugx | 13,600ugx |
| 6 | 8,400ugx | 16,800ugx |
| 6.5 | 9,200ugx | 18,600ugx |
| 7 | 10,000ugx | 20,000ugx |