When scrolling through the socials as a Kenyan, you get to come across a certain breed of acts. Names such as Flaqo, Cartoon, Crazy Kennah, are quickly becoming commonplace in Kenyans' banter and small-talk, mainly because of their amateur-looking content that surprisingly resonates with many.
These acts are gaining more popularity across various platforms such as YouTube, Facebook and it looks like Safaricom has taken note.
Advertisement - Continue reading below
The giant Kenyan Teleco has launched a new, mobile-first content streaming platform, dubbed Baze. This video-on-demand service offers a wide selection of local and regional short-form videos in comedy, drama, lifestyle, music, among others.
The launch event brought together some of the biggest acts in Kenya's entertainment scene from comedians, musicians, producers and directors alike, an indication of just how diverse the platform is set to be.
Perhaps one of the biggest titles to grace the launch event of BAZE was Mission To Rescue, directed by Gilbert Lukali and produced by, Carna Wambui. The action film will be the first film to be aired on the Safaricom Baze platform.
"Our goal is to delight our customers by availing a carefully curated collection of video content across their favorite genres. BAZE will place the entertainment Kenyans want at their fingertips, giving users freedom, choice, and control over the content they consume."

Sylvia Mulinge, Chief Customer Officer – Safaricom.
To experience this new platform, all you need to do is dial *544*55# on your Safaricom line and that will give you the option to sign up or try out the service for a 7-day free trial period.
Alternatively, you can visit baze.co.ke and register as normal. Important to note is that you don't need to use Safaricom bundles to enjoy these services as it works on Wi-Fi as well, unlike some platforms we know. (Airtel TV)
Advertisement - Continue reading below
Users also get the option of two subscription plans; an all-day pass at KES 10/- and an all-day pass with 200MB data at KES 20/-. For more, you might want to check out the FAQ section of Safaricom Baze on the teleco's website.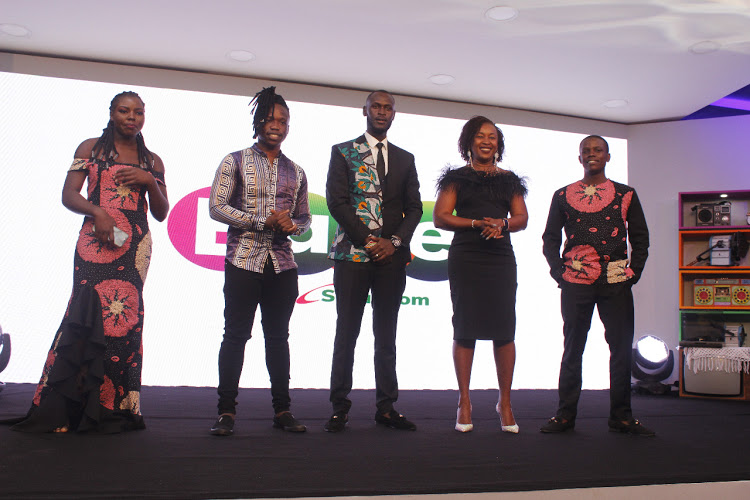 This isn't Safaricom's first swing at the whole content streaming platform. Back in 2018, we saw Safaricom unveiling Songa, its music streaming platform that was set to fill the gap as industry-leader, Spotify, didn't have a presence in the market.
That service has now been deprecated and this newly launched Baze is a spiritual successor to that. How well this new platform will fair in the market with competition from the likes of Royal Media Services' Viusasa remains to be seen.