Yesterday, Xiaomi announced the Redmi Airdots 3 pro along with the Redmi Note 10 Pro 5G smartphone in China. This comes after the company released the Airdots 3 back in February. Xiaomi has added wireless charging and Active Noise Cancelling(ANC) to the pro version. The Airdots are the companies popular True Wireless budget Earbuds targeted towards price-conscious users.
In terms of look and design, the Redmi Airdots 3 pro are similar to their base version the Airdots 3 and even closely resemble the previous version the Airdots 2. Xiaomi just made them slightly more heavier, more oval-shaped and doubled the battery capacity of the Airdots 3. Also new colors have been added including blue, white and pink.
Advertisement - Continue reading below
The Airdots 3 Pro support IPX4 water and dust resistance. That means it can get into the rain and can handle some sweat splashing making them ideal as a companion for gym and workouts. These earbuds support come with 35dB intelligent noise reduction. With help of an AI algorithm, the earbuds can automatically detect an environment's noise degree then adapt the noise reduction depth according to the ambient noise. Xiaomi calls this feature "AI intelligent scene judgement".
Related post: Xiaomi Redmi AirDots 3: A Major Upgrade From the AirDots 2
The earbuds are powered by powered by 9mm composite diaphragm moving coil that make thick bass and transparent treble without distortion. A 3-microphone noise reduction enables the earbuds accurately pick up the human voice while effectively reducing the background environmental noise and can achieve clear calls without interference in noisy environments.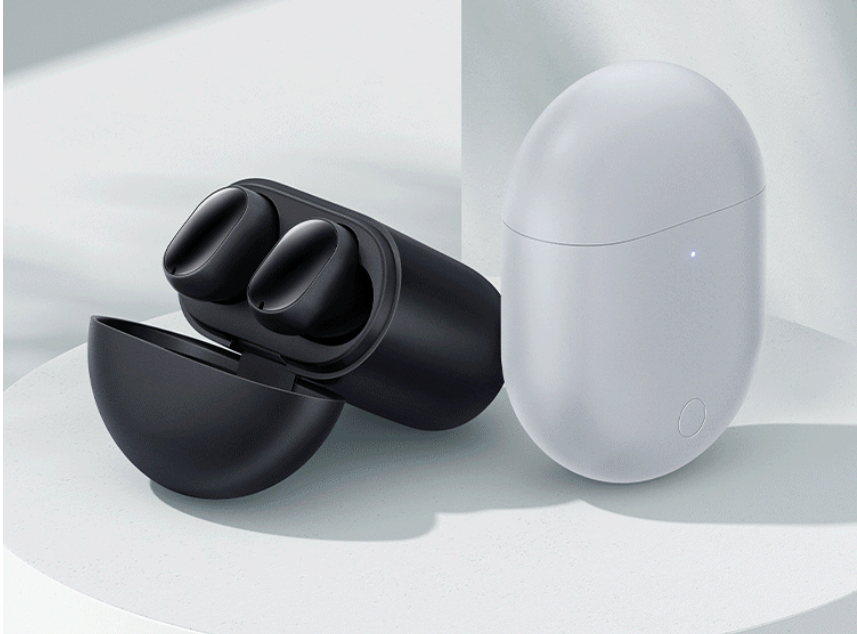 The Redmi Airdots 3 pro bring Qi-certified wireless charging along with the USB-C wired charging. Wireless charging is not available on the base model. Xiaomi says you get up to 28 hours of battery and 6 hours on a single battery. The earbuds supports fast charging and you can get 3 hours battery in just 10 minutes.
With the Airdots 3 pro, Xiaomi has added "dual device smart connection". With this feature, you can connect to two devices at the same time. Xiaomi has also added Airtag-like functionality to these earbuds. You can locate the earbuds using your phone as long as they are within Bluetooth range. We are assuming they are using UWB technology for this.
The Airdots 3 pro support gesture controls away from the multi-functional button found the previous Airdots 2; tap earphones back cover to control music playback, answer/reject calls and wake up Xiao Ai's voice assistant. The gesture controls can be customized from the MIUI Bluetooth settings or Xiaoai app. Lastly Xiaomi is boosting of 69ms game low-latecy ideal for gaming. The earbuds automatically enters game mode once you start playing a game.
Advertisement - Continue reading below
Redmi AirDots 3 Pro price and availability
Redmi AirDots 3 Pro are only available in China at price of CNY 299 (roughly USD 47). They are offered in Ice Crystal Ash and Obsidian Black colours. The TWS earbuds are currently up for pre-order on chinese retail website JD.com and will go on sale in China starting June 11. International availability has not been provided yet.