Also called Smart Outlets or Smart Switch, Smart Plugs basically makes your life easier by handing you control over your home electrical gadgets and appliances in ways that weren't previously possible. Let's talk more about what a smart plug is, how to use them and ultimately, how they turn your "dumb" home and appliances into smarties.
What is a Smart Plug?
A Smart Plug is an accessory that you 'plug' into ordinary sockets in your home to grant you remote access/control to whatever appliances are plugged into them. They basically transform your sockets into a 'smart control center'.
Advertisement - Continue reading below
For better clarity, imagine you have a bed-side fan plugged into your room's socket. You are on the bus to work and you realize you left the fan on. Do you go back home or wait till you return from work to switch it off?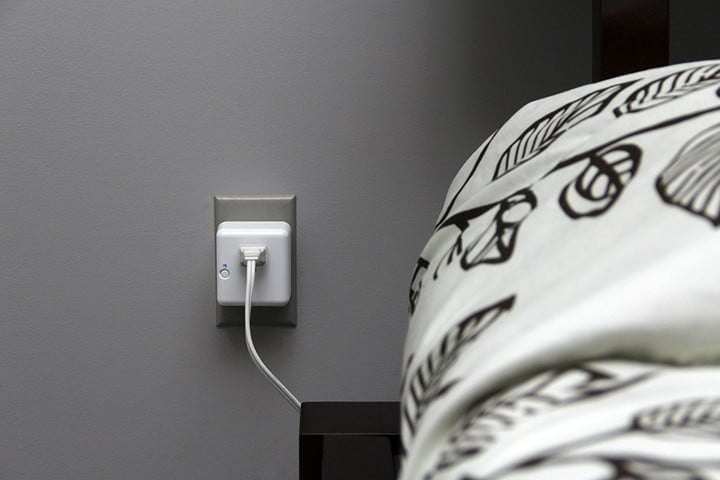 Good news is, with smart plugs, you don't have to do either. You can easily turn the fan off using an app on your smartphone. Yes, smart plugs not only come in handy when you don't' want to leave the couch or pause your movie to go switch off appliances in the kitchen or elsewhere in the home, you can also get your house in order even when you're miles away from home.
What can you do with Smart Plugs?
Asides the illustration made above, smart plugs can do more than turning appliances on and off. Here's more of what a smart plug can do: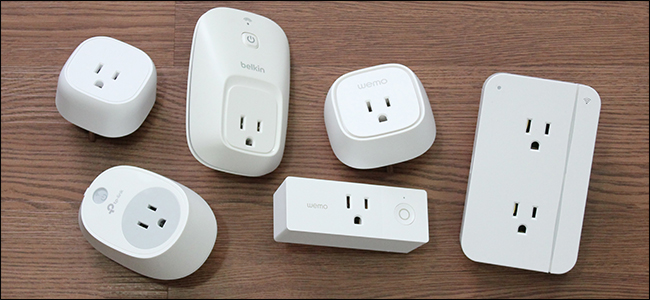 Get off bed easier in the morning
Advertisement - Continue reading below
Does your alarm hardly wake you up in the morning? You can use smart plugs to complement help push you up from bed even faster. You can schedule your smart plug(s) to turn on the light at sunset, or at the same time your alarm comes on. Better yet, you can also set it to turn on your TV and entertainment system so the sound from it can also help wake you up.
Automate cooking processes
Smart plugs can also be scheduled to automate cooking processes on your smart kitchen appliances like slow cooker, electric kettle, bread toaster, coffee maker etc. Do you rush home from work every evening to make dinner? Or you have to wake up very early to fire up your coffee maker? You can automate these processes or do them remotely, wherever you are, by tapping a few buttons on your smartphone.
Reduce energy usage
By allowing users conveniently switch on/off their appliances as well as set up appropriate schedules of when certain appliances should come on and go off, smart plugs have been proven to help cut down on power usage in the home. This, in turn, helps reduce the costs spent on electricity.
There are even some smart plugs (like the SONOFF S31 WiFi Smart Plug) that have built-in energy monitoring and analysis features which takes note of how much energy you consume in your home, appliances eating up power and presents it to you in-app. This way, you can better schedule some devices in the home and ultimately reduce energy usage.
Smart speaker integration
If you own an Amazon Echo or Google Home smart speaker, you can hook it up with a smart outlet like this $12.99 Alfawise Smart Plug, which comes with support for these smart speakers. So in lieu of turning on appliances through your smartphone, you can simply ask Alexa or Google Assistant to do it for your via voice commands.
Advertisement - Continue reading below
Parental Control
Do you need to control the number of hours your kids spend playing games? Or you need them to get off the internet and go to bed at a specific time of the night? You can plug-in their game console(s) and the home WiFi router to a smart plug with multiple ports (see this $13.04 Multi-function Smart Socket) and set a on/off schedule for both devices… all from the comfort of your bed. In fact, you do not have to be in the house to turn off the game consoles and TV.
Effective Smartphone Charging
If you do not want to charge your smartphone overnight because you are afraid that (truly) it might degrade the battery capacity and hastily shorten the lifespan of your device's battery cell, then you might as well consider using a smart plug. If your phone takes about 2 hours to fully charge, you can plug it in your smart plug and set a 2-hour timer so your phone automatically stops charging after the set period.
There are some smart plugs that even comes built-in with USB ports specially designed to safely and effectively charge your smartphone. This WiFi Smart Plug, for example, comes with four (4) AC ports and four (4) USB ports. This type of smart plug comes in handy for use in a big home.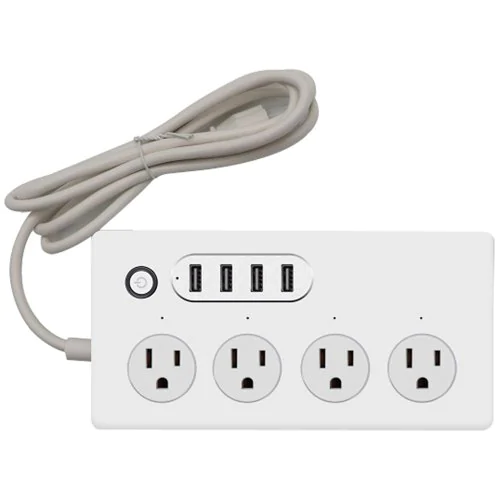 The use cases of smart plugs are numerous. This is why their importance in the modern home with smart (and dull) appliances cannot be overstated. Some other noteworthy use cases of smart plugs include:
Control the home's air conditioning system: If you love the home cool in the evening, you remotely turn on your fan or air conditioner before you leave the office.
Advertisement - Continue reading below
Security: You can plug in your home's security camera and turn it off/on wherever you are. Also, there are smart plugs (like the Oukitel P3 WiFi Plug) with features like waterproofing that are specially built for outdoor usage. If you are away on a trip, you can remotely control your outdoor security lights, porch lights, swimming pool lights, garden hose sprinkler etc.
How to use a Smart Plug
Smart Plugs are super easy to use and setup. Simply plug it into your regular sockets, download the corresponding app from your phone's App store as directed in the user's manual, and you are good to go. The steps are pretty much basic and easy-to-understand. There are models that work with Bluetooth but this means you'd most likely be restricted to remotely controlling appliances within a short distance.
Majority of smart plugs nowadays are designed to work with WiFi, though. Hook the plug up with your home WiFi network and you can control gadget in your home from many miles away.